"Pouding chômeur" (literally translates to an unemployed person's pudding. A "chômeur" is an unemployed person in French and so pouding chômeur is actually what some would call a poor man's pudding. This Québecois "pudding" is made from cake batter that is baked in a pool of delicious maple and cream sauce. The "poor man's" version uses brown sugar instead of maple syrup because maple syrup is expensive.
Today, you can find pouding chômeur on the menu of many fancy, local restaurants. The pudding is served bubbling hot. It's gloriously sweet and I'm pretty sure that this pudding could ruin your perfect record of cavity-free visits at the dentist's office. That's okay because this pudding is worth every stinging cavity. It is the epitome of comfort food in Quebec.
This is a buttered rum pudding chômeur. I felt like this was a winning combination, and I was honestly surprised that nobody (according to my googling) had baked up this combination before today. Sure, it's a deviation from the traditional, but I think it is a very respectable, and respectful deviation. I think this pudding should be honored to be made with a little extra butter and rum. Together, they bring this pudding to a new level. Perhaps the poor man's pudding will be able to overcome its rank and change it's stars!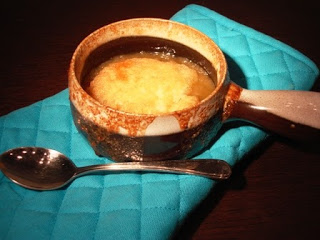 I adapted the recipe from Martin Picard's Au Pied de Cochon. pudding chômeur recipe. The cake batter remains the same (except for the addition of a generous pinch of salt as I believe that cake should always have some salt in it), but I altered the sauce ingredients to include butter, rum, and a pinch of salt.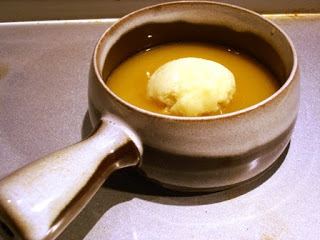 Buttered rum pudding
Ingredients
6

oz

unsalted butter

at room temperature

1

cup

granulated sugar

2

large egg(s)

1 ¾

cups

bleached all-purpose flour

1

teaspoon

baking powder

1

generous pinch

Diamond Crystal fine kosher salt

1 ½

cups

pure maple syrup

1

cup

whipping cream (35 % fat)

½

cup

spiced or dark rum

½

cup

unsalted butter

at room temperature

1

generous pinch

Diamond Crystal fine kosher salt
Instructions
Cake batter preparation:
In the bowl of an electric mixer, cream the 6 oz. of butter with the sugar.

Add the eggs, one at a time. Scrape down the sides of the bowl as necessary.

Whisk together the flour, baking powder, and salt. Add the dry ingredients to the mixer bowl and mix on low until you have a thick batter. Scrape down the sides of the bowl and beat the mixture one last time.

Transfer the mixture to a container, seal, and refrigerate overnight.
Buttered rum sauce preparation:
In a large saucepan, pour the maple syrup, cream, and the rum. Add a generous pinch of salt.

Add the butter, and stir the mixture on medium heat until the butter is melted.

Bring the sauce to a simmer, and continue simmering on low for at least 5 minutes. Stir often, you don't want the sauce to scorch on the bottom.

Remove the sauce from the heat and set aside.
Assembly of the puddings:
Preheat the oven to 450°F.

In each of the large ramekins or oven-proof soup dishes, place a scoop of cake batter.

Poor the sauce around the dollop, at least until half way up the dish, but no more than three-quarters full (the more sauce you add at this stage, the more you will have left after baking!). Store any remaining sauce for later (for buttered rum ice cream sundays perhaps…)

Place all the filled ramekins on a rimmed baking sheet to catch the drips (the drippings on the pan may burn, this is normal).

Bake in the preheated oven for 20–30 minutes (a cake tester should come out clean).

Let cool at least 5 minutes before serving (or else you risk a seriously scorched tongue!).

Prepare for a buttery sugar-high.
Give back
If you enjoy the free content on this website, consider saying thank you! https://www.buymeacoffee.com/bakeschool