Don't let that fruitcake go to waste! Turn leftover fruitcake into these Christmas cake balls, cake truffles dipped in melted chocolate. Your family will love these, probably more than the cake itself.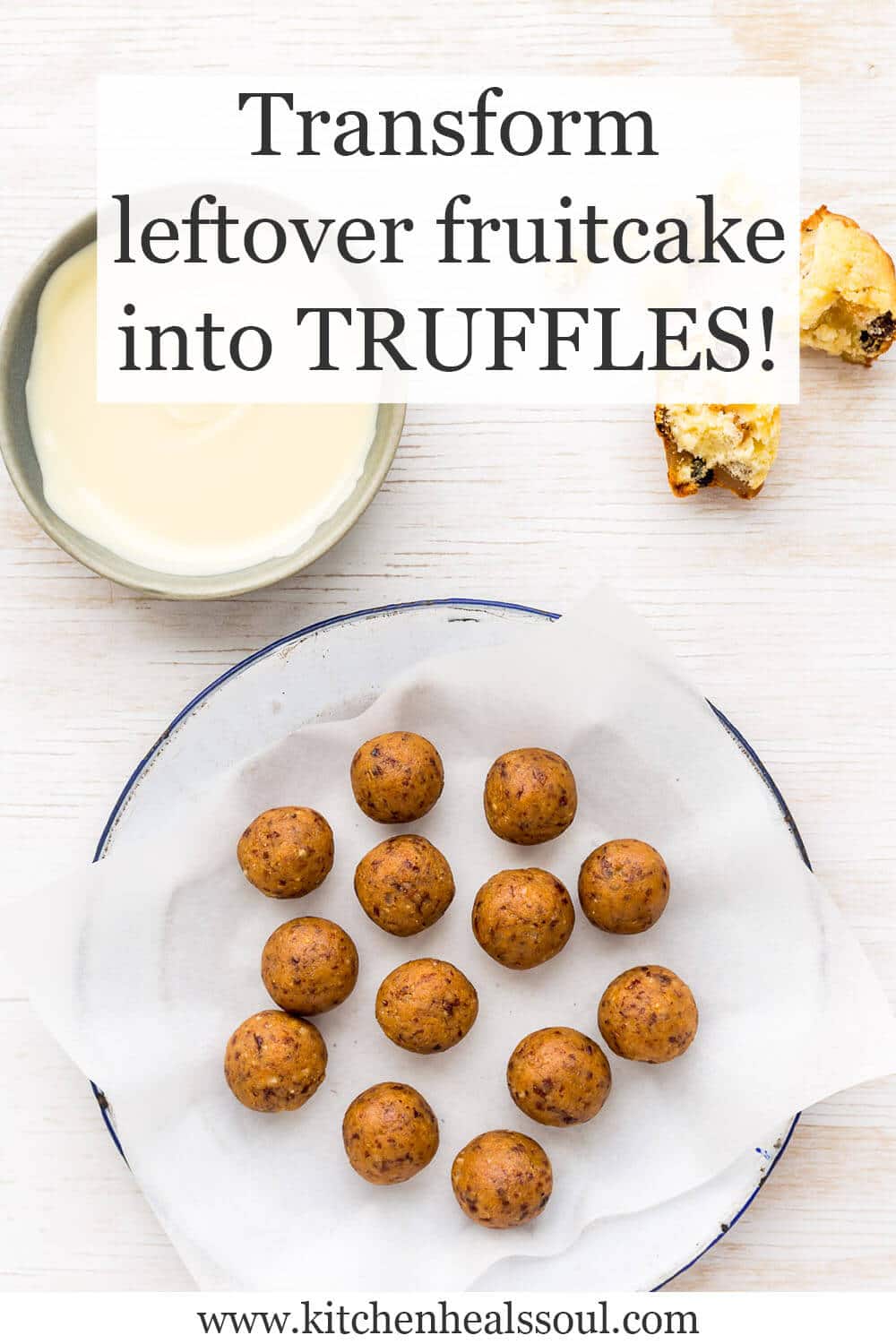 Disclosure: As an Amazon Associate, I earn from qualifying purchases.
Personally, I love fruitcake and this white fruitcake is my all-time favourite. The recipe makes a lot of Christmas cake, and though I love to eat fruitcake daily for breakfast during the holidays, there's always a little leftover.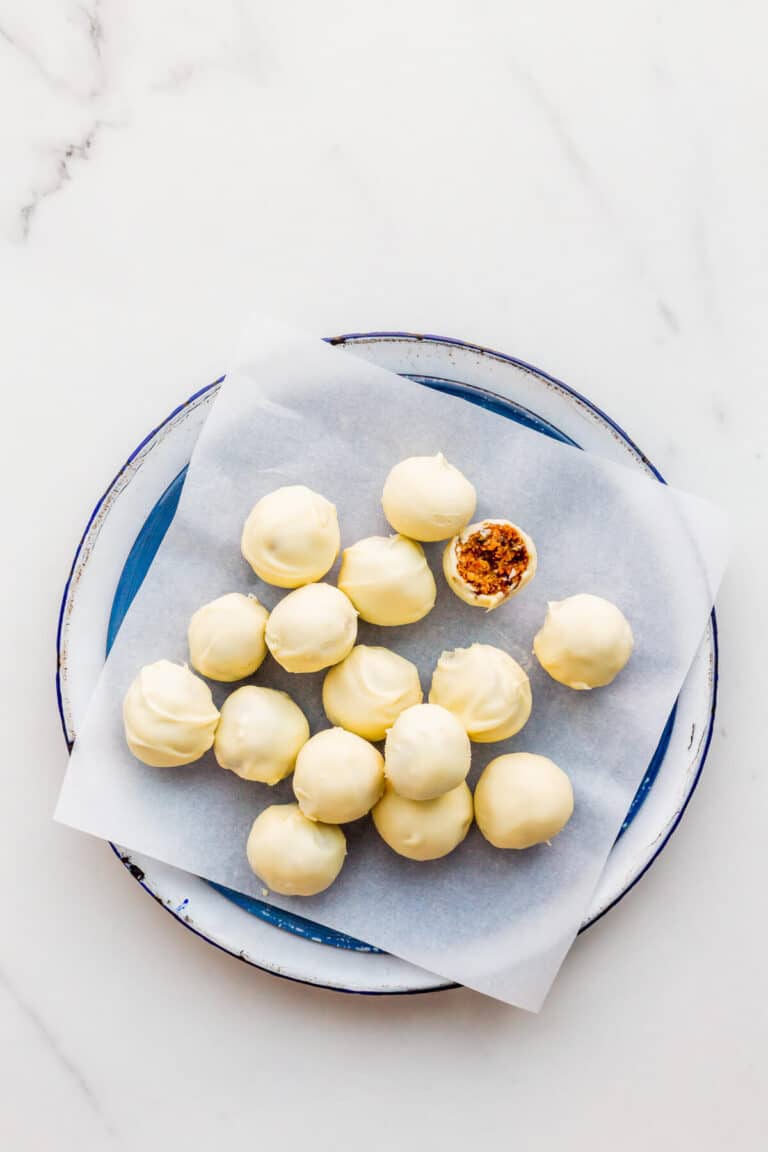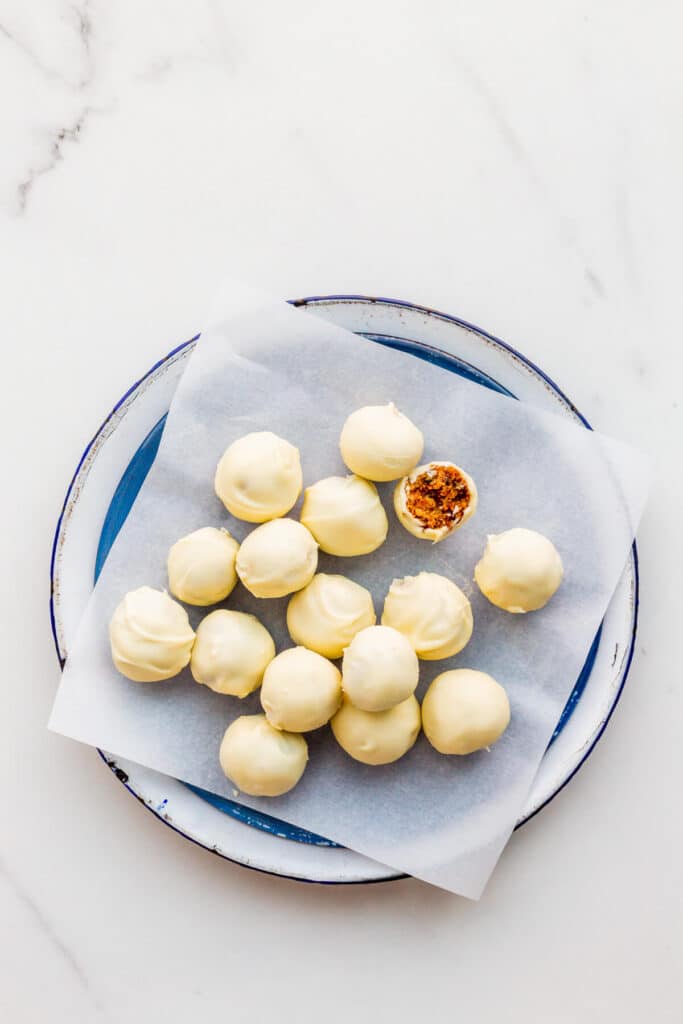 The recipe for the cake makes several loaves, so usually we wrap one in marzipan and frost it generously with a brandy frosting. The rest, we leave plain so that we can transform it into Christmas cake balls (like cake pops, but minus the wooden stick).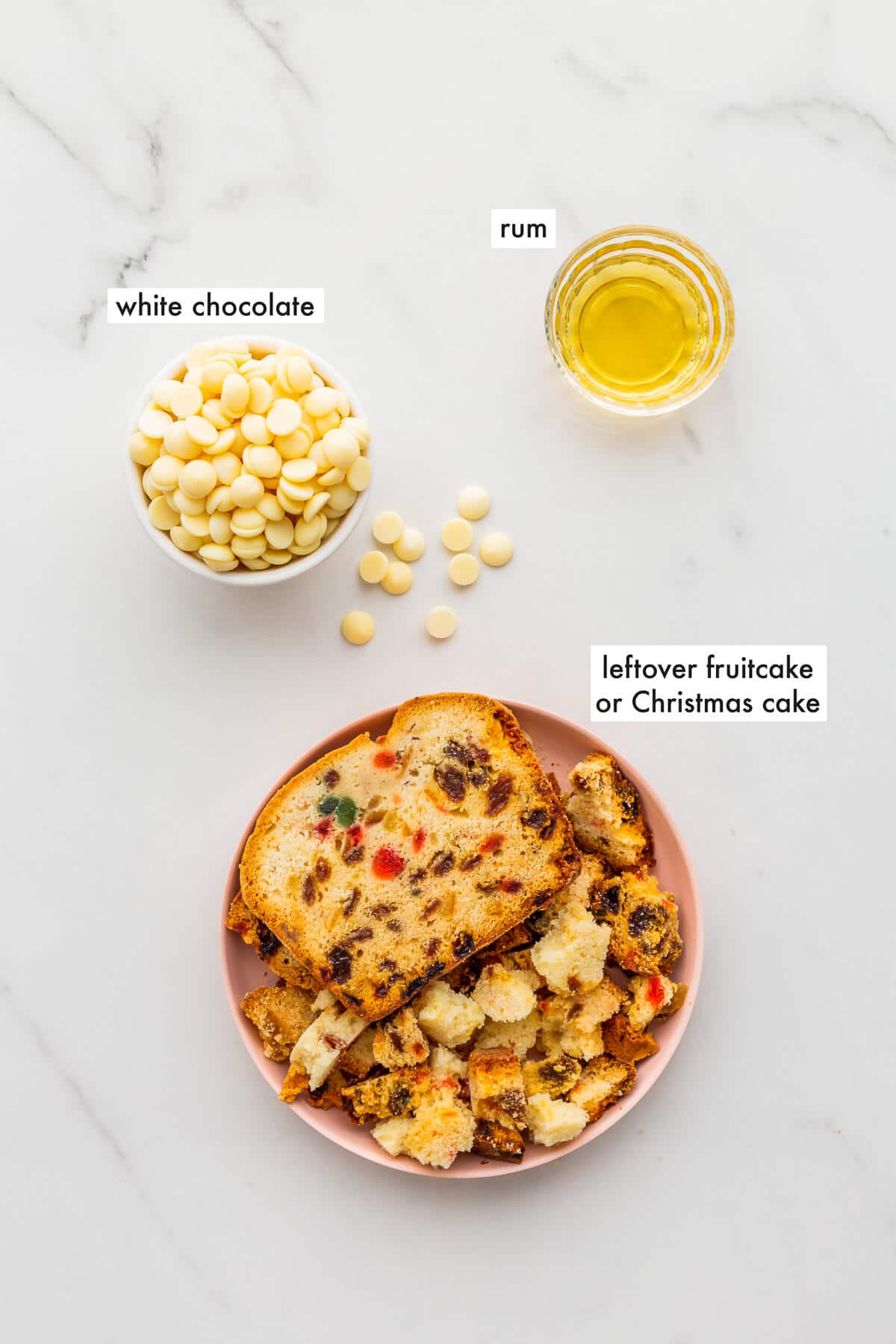 What you need to make these
Making cake balls like these fruitcake balls could not be simpler. You just need three things!
leftover cake, in this cake some sort of fruitcake or Christmas cake, unfrosted
a liquid, like rum since it's the holidays, but milk with a splash of vanilla also works great like for these birthday cake truffles
chocolate for melting and coating the cake balls so that they hold their shape and to help preserve them longer
Special equipment
I highly recommend using a food processor to make cake balls, though you could technically finely chop or even grate leftover cake on a box grater, I suppose. The goal is to turn the cake into fine crumbs, then add a liquid to bind them together to make balls.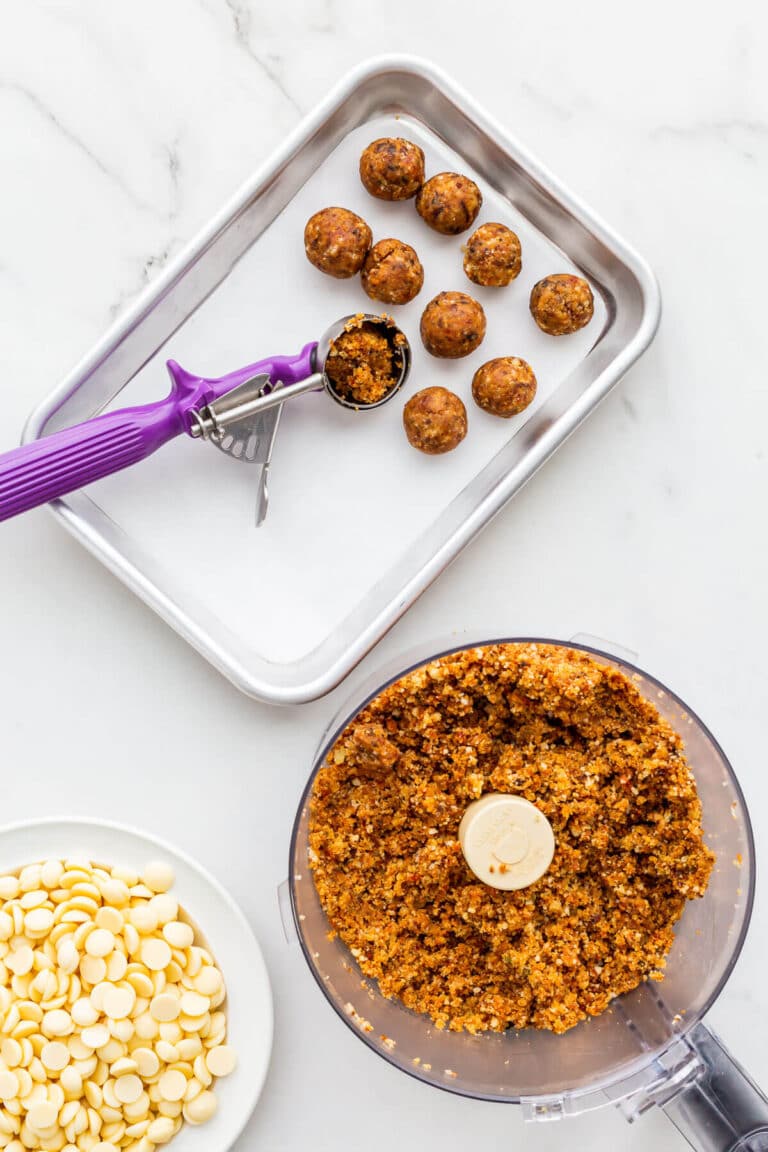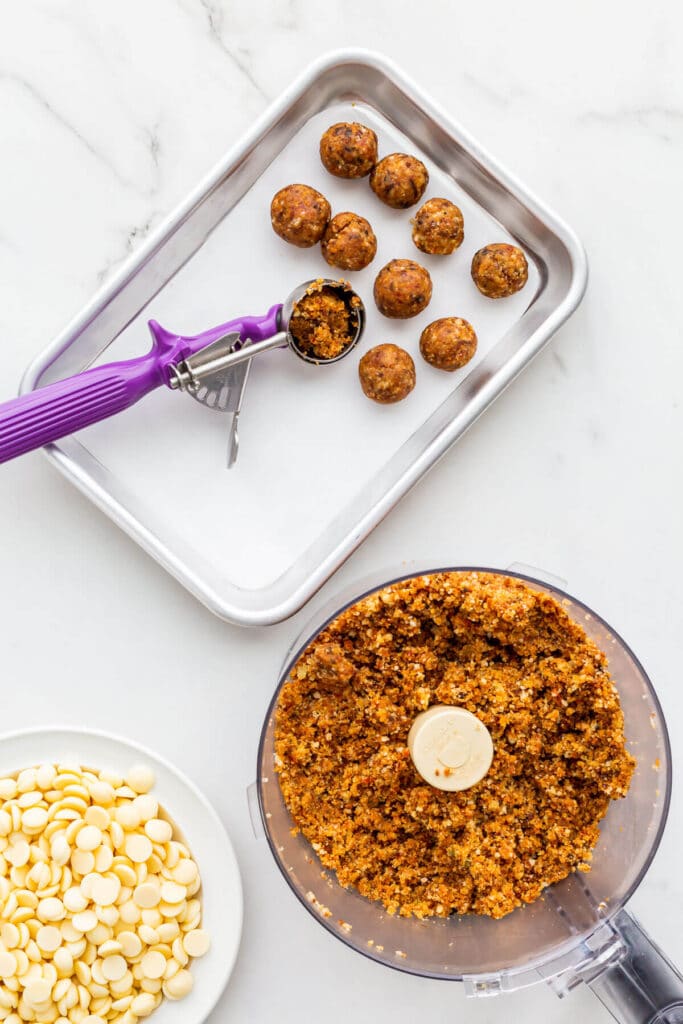 Using leftover cake to make cake balls
Making cake truffles from leftover fruitcake is very easy. I like to use the food processor to combine the leftover fruitcake with a little alcohol (or you can use milk or cream, or even water for an alcohol-free version), then you pulse and process until the mixture resembles wet sand.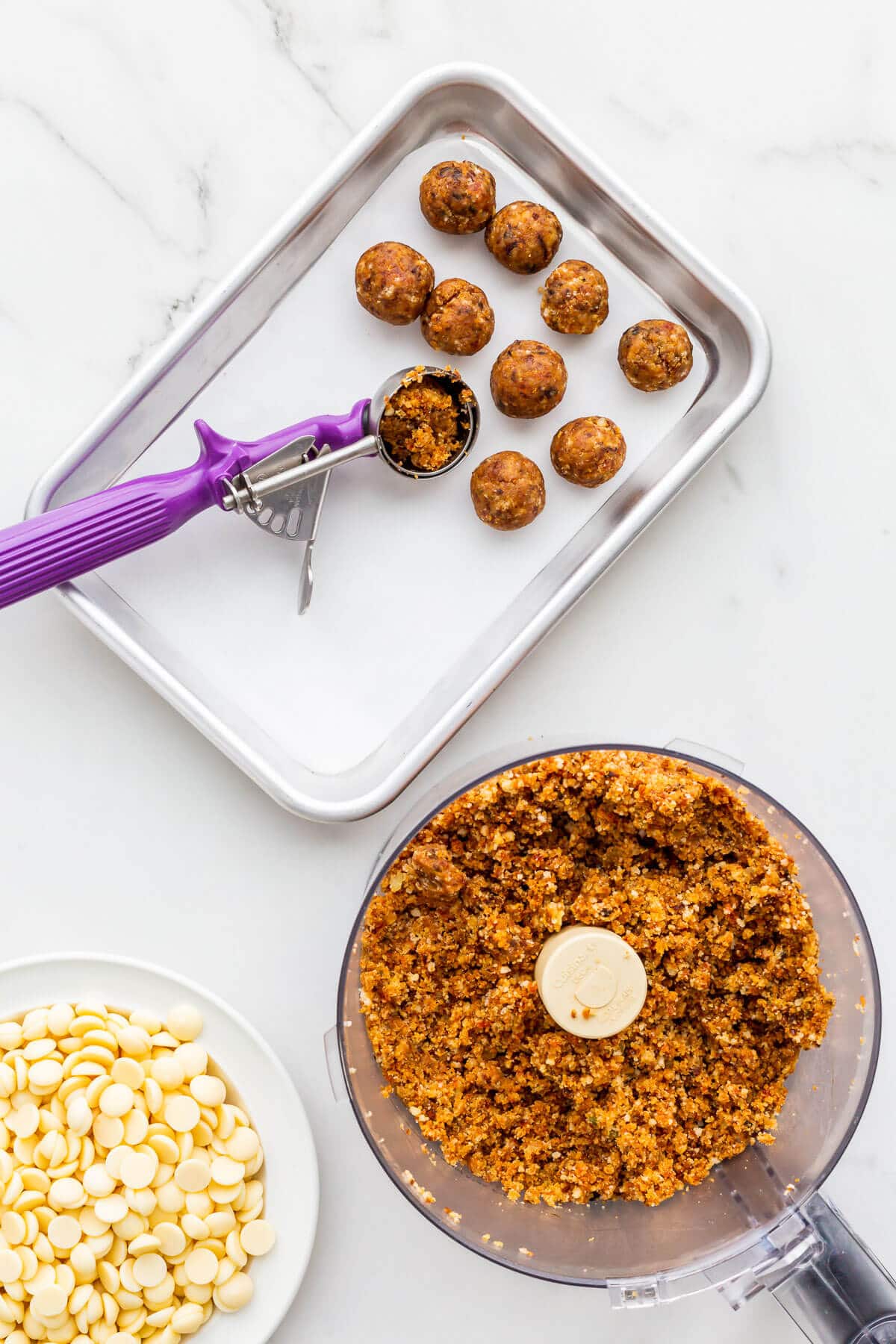 You know the consistency is good if you can form a ball by working a heaped spoonful of the mixture with your hands. Too much liquid will ruin these because they won't hold the shape. You want just enough moisture to be able to gather the crumbs together and hold them, but not so much that they are wet, soggy, and falling apart.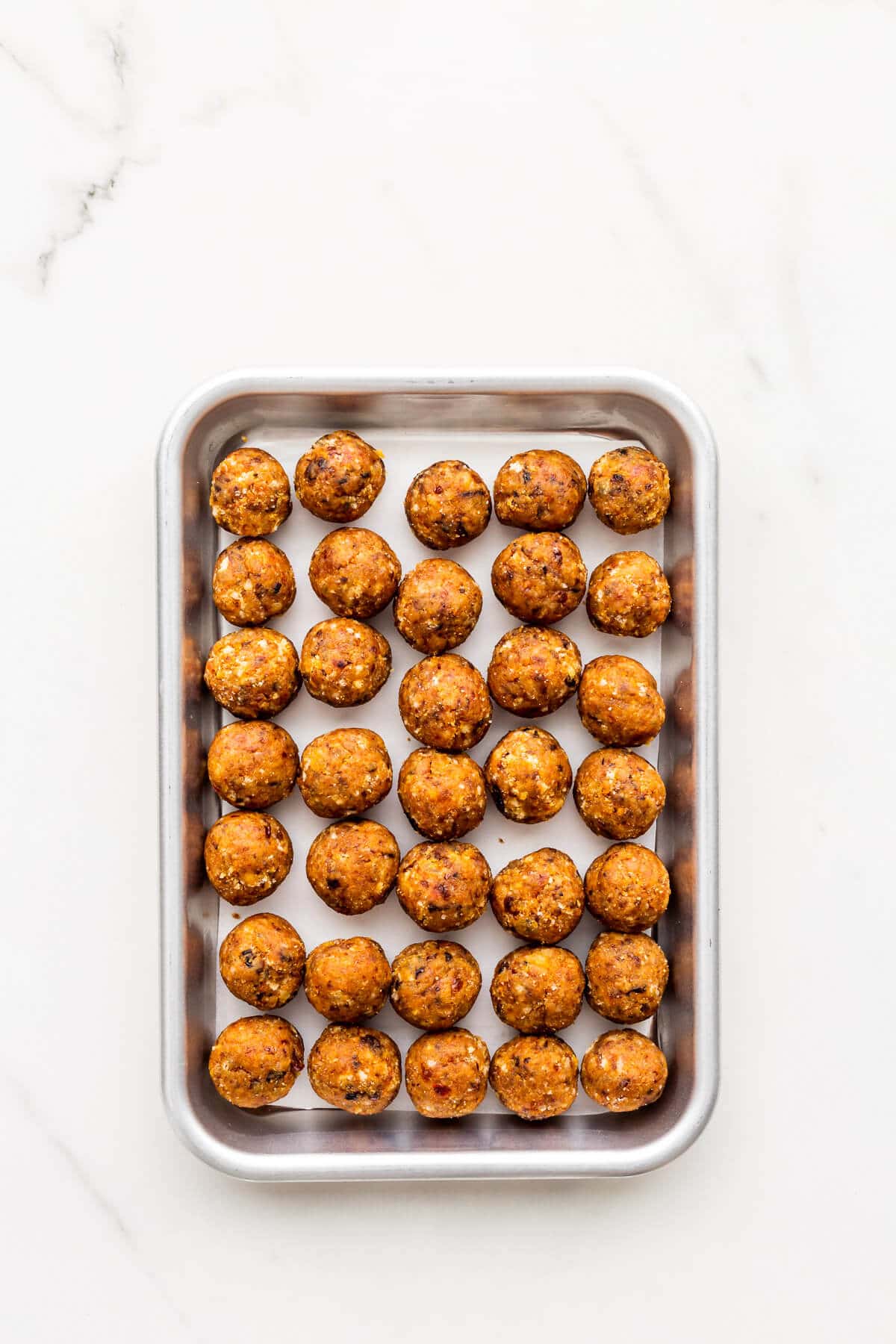 Once the fruitcake truffles are formed, you can then dip them in melted chocolate. Let them harden and then store them in the fridge or freezer for later. The principle behind these Christmas cake truffles is the same as for the birthday cake truffles. Both of these are great treats to store in the freezer for when the craving strikes.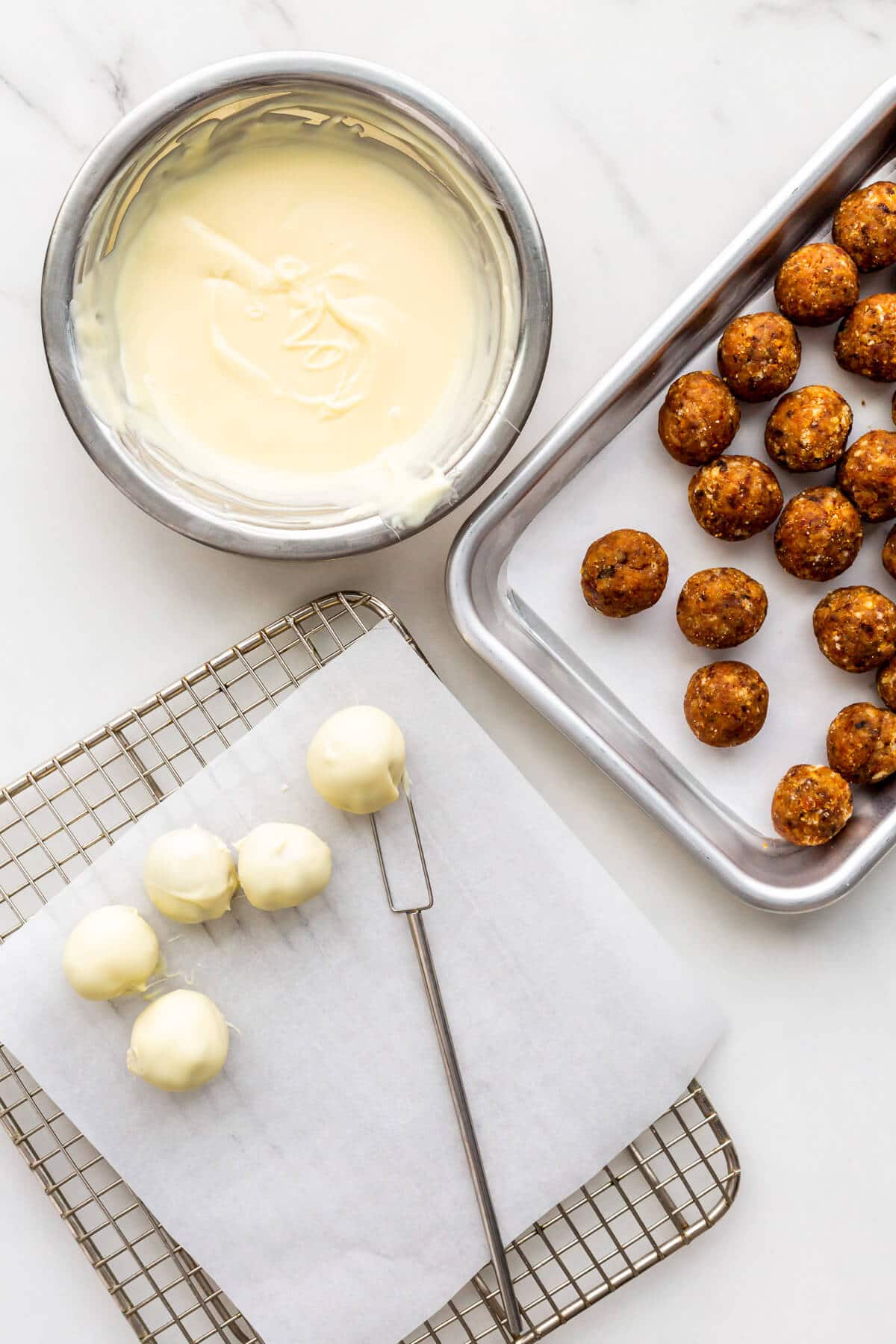 We make these fruitcake balls every year, along with these amaretto booze balls. They also make great edible homemade gifts that you can send in the mail without worrying about them falling apart. They ship very well.
📖 Recipe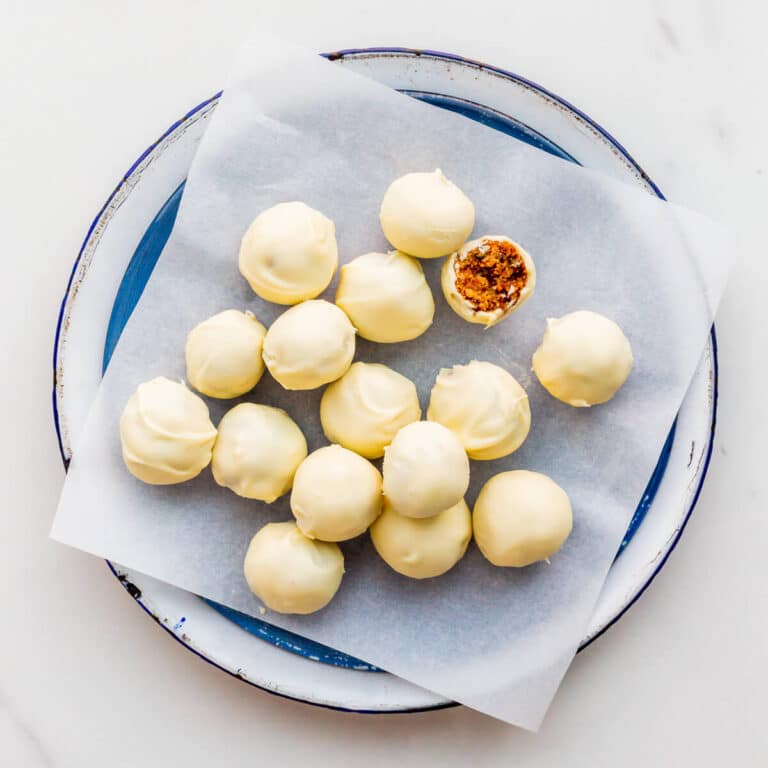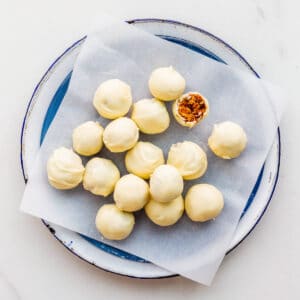 Christmas Cake Balls
Transform leftover fruitcake into Christmas cake balls with this easy recipe! Everybody loves these fruitcake truffles coated in chocolate, even the people that hate fruitcake!
Instructions
Place the fruitcake and the rum in the bowl of a food processor and process until combined.

Roll the mixture into small, bite-sized truffles (~ 1 inch).

Dip the truffles in the melted chocolate, and place on a parchment-lined baking sheet to set.

Dust with cocoa powder before serving (optional).
Nutrition
Calories:
51
kcal
Carbohydrates:
8
g
Protein:
1
g
Fat:
2
g
Saturated Fat:
1
g
Cholesterol:
10
mg
Sodium:
54
mg
Potassium:
21
mg
Fiber:
1
g
Sugar:
6
g
Vitamin A:
16
IU
Vitamin C:
1
mg
Calcium:
15
mg
Iron:
1
mg