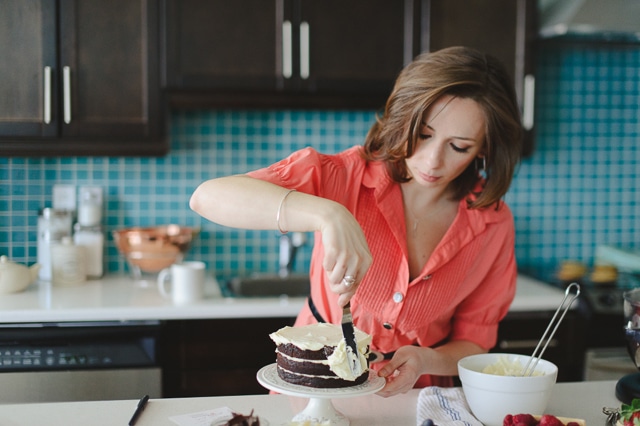 Where do you get all your plates and props for photos?
Some I've purchased, others I've rented. If you would like to rent props in the Montreal area, I highly recommend Saunders Prop Rental. They've got plates, cutlery, glasses, linens, surfaces, and even bakeware and cookware that you can rent for your photos!
What's your favourite dessert to make?
I love to make layer cakes.
What's your favourite dessert to eat?
Can I answer all of them? I don't know if I could choose a favourite….
What if I find a mistake in one of your recipes or a typo?
Please, let me know if you find a mistake! That would be so helpful to me because I am the only editor on the blog at the moment and I can't catch every mistake. I'd appreciate a kindly-worded comment on the post in question. Try not to be rude because that can be hurtful.
I tried one of your recipes and it failed miserably! Now what?
I'm so sorry to hear that. If you leave a comment on the post in question, I will try and reply as soon as possible to help you figure out what went wrong. Again, please do not be hateful or rude because something went wrong. Errare humanum est!
What kind of camera do you use? Do you have any photography tips to share?
I have a Canon Rebel XSi with a 50 mm lens. I find one important part of photography is learning to use all those buttons and settings on your camera. I found Helene Dujardin's Plate to Pixel immensely helpful, but I also consult my camera's manual when I have problems. Yes, I really do read my camera manual.
Also, as cliché as this sounds, practice really does make perfect, or at least better and better.
I always shoot with a tripod for stability and I only shoot with natural light.
Can I substitute one ingredient for another?
Unless I have suggested it, I'd say no, or I can't guarantee the results. I have tried to summarize the ins and outs of making baking substitutions to make it easier, but I still can't guarantee the results.
I'd like to use one of your photographs. Can I?
All writing and photography is copyright Janice Lawandi (©2010–2023) unless otherwise indicated. You may use one photograph on your site provided you give me full credit with a link to this website.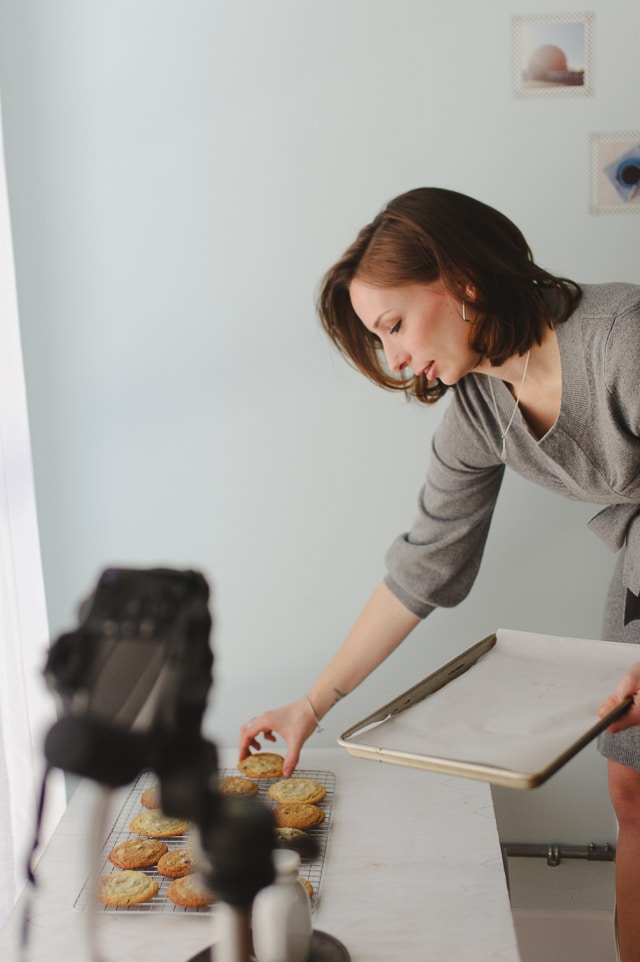 Digital products
Baking chart download instructions
Place your order here. Once completed, you will receive an order confirmation from The Bake School via Podia for your records.
Please check your Spam and Junk folders if missing emails.
Follow the Podia to download your printables onto your mobile device or computer.
If you really can't figure it out, contact us.
Baking chart download issues
Please email.
Refund policy
All sales of Digital Products are considered final and no refunds or exchanges will be issued.
Protection of Intellectual Property
Please do not share the download files you purchased with others. Instead, encourage your friends to purchase their own copies. You are welcome to save the PDF for future reference.