Do you want to incorporate pumpkin into cookies, but then they spread too much or end up wet? Do your pumpkin loaf cakes bake with a gummy, dense layer on the bottom? I have all the answers for these common baking problems and more in my new e-book All About Pumpkin!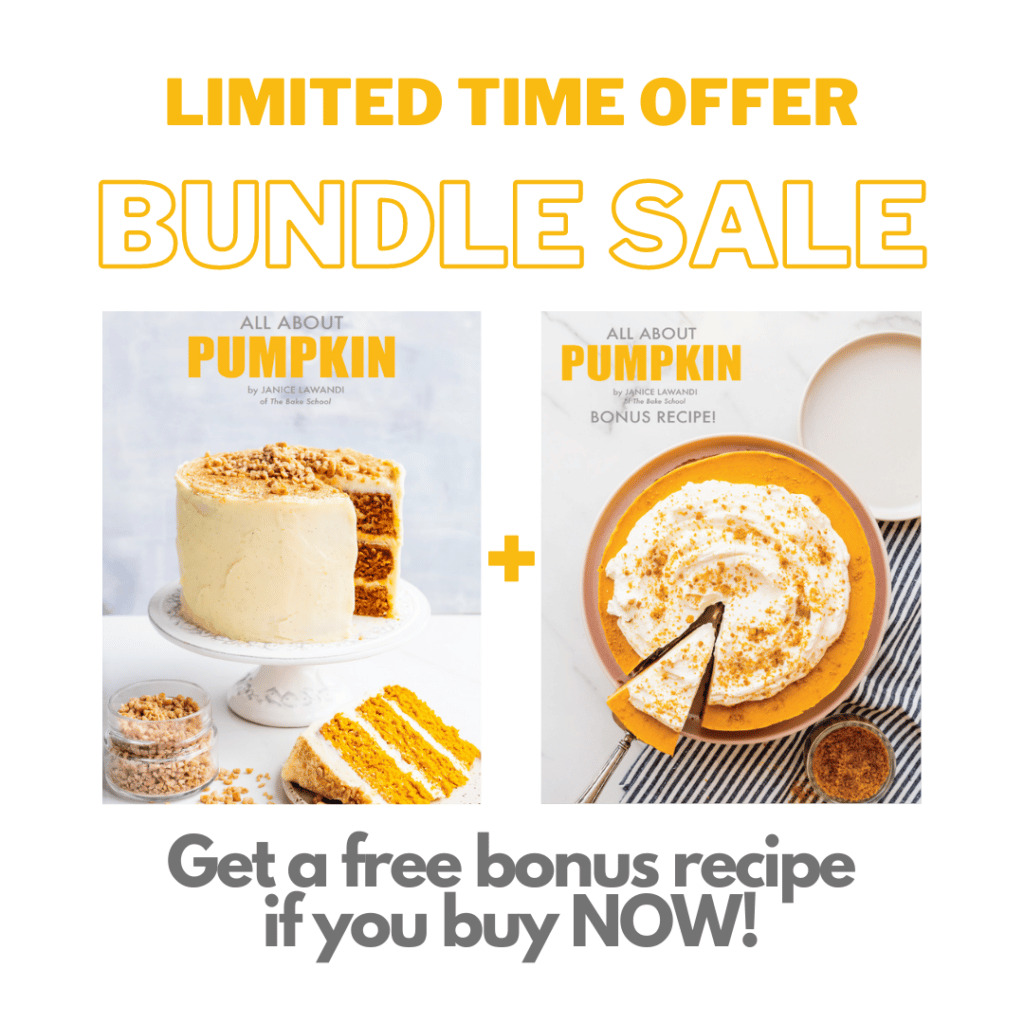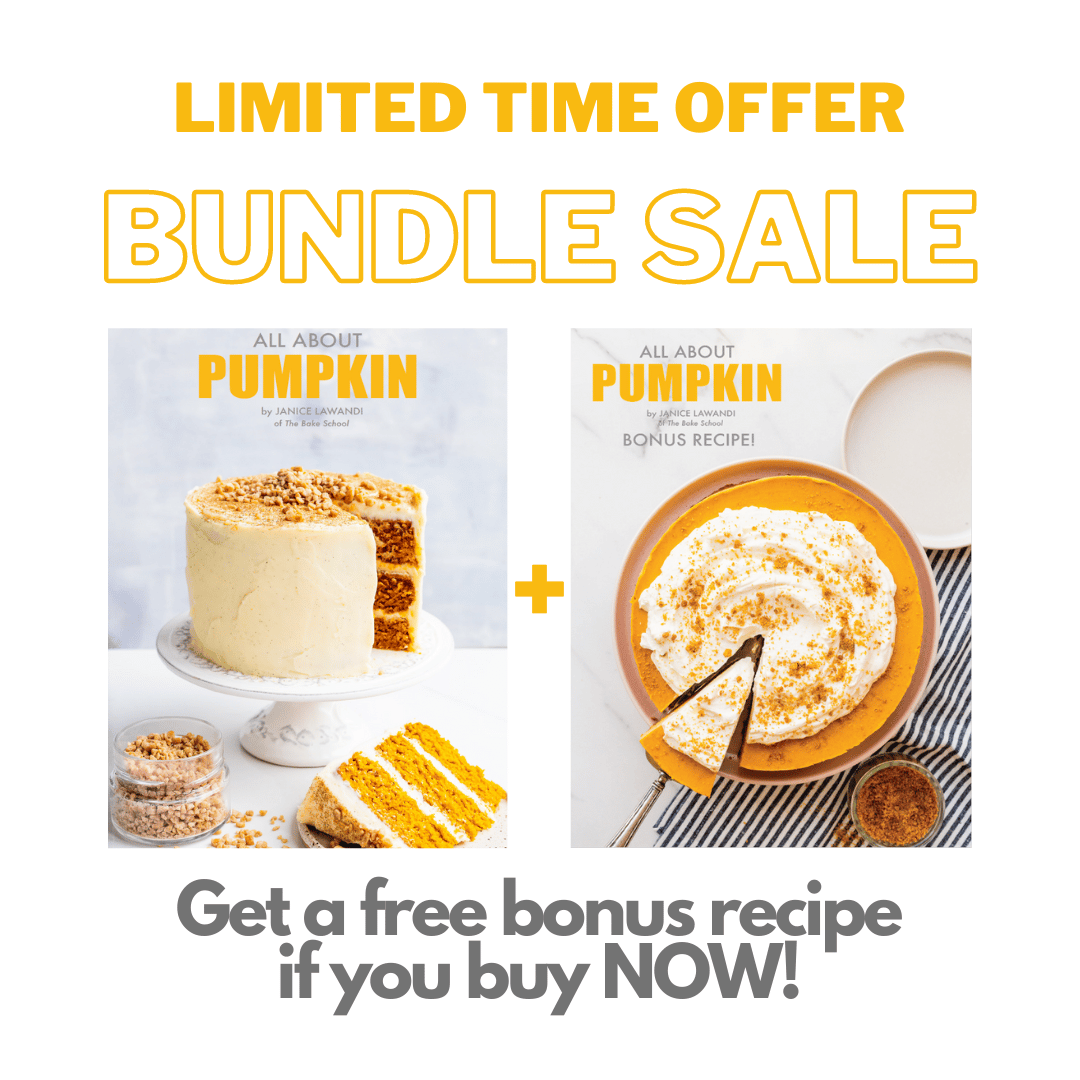 In celebration of the launch of the new e-book All About Pumpkin, take advantage of this limited-time offer: when you buy the e-book All About Pumpkin, you will get a BONUS recipe e-booklet for a pumpkin cheesecake! That's almost a 20 % saving!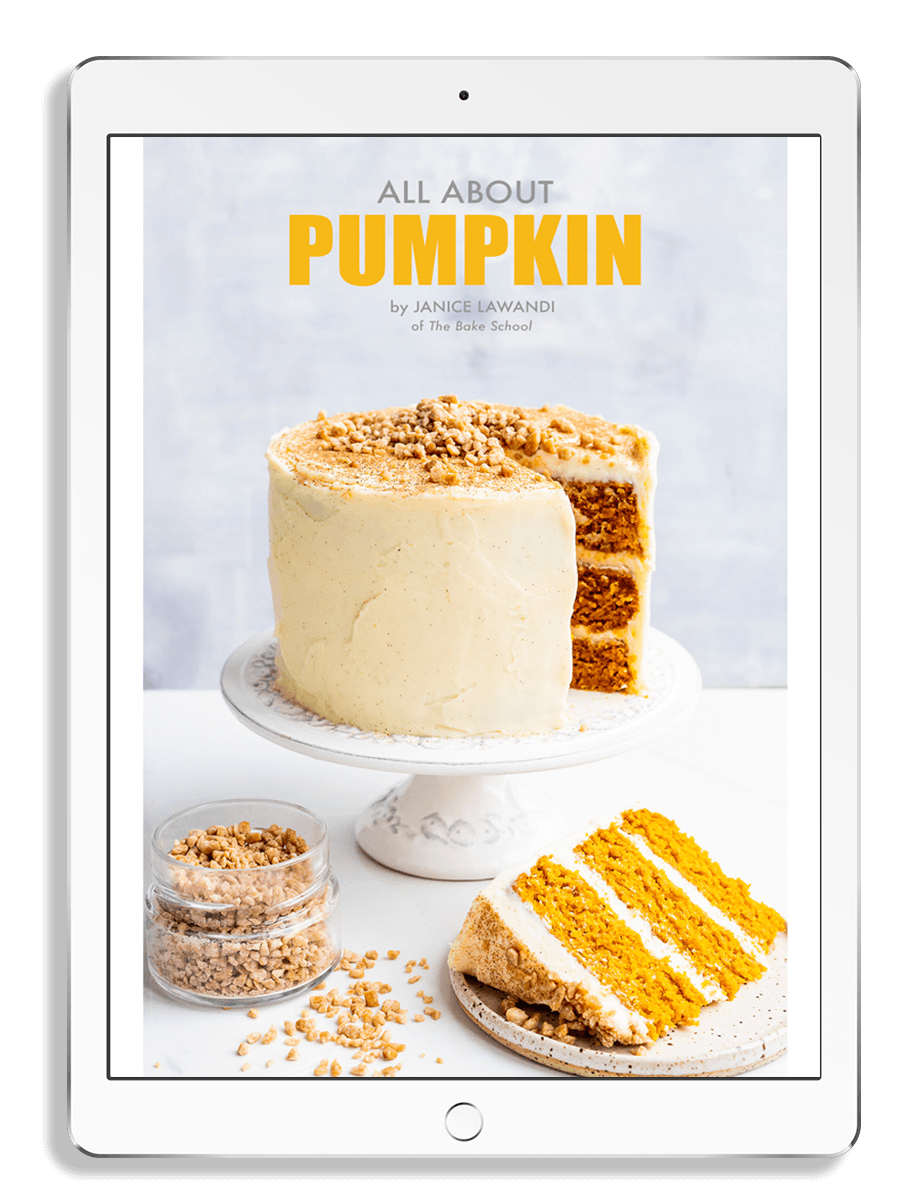 Here's what you'll get
The science of pumpkin flavour and colour and the compounds responsible for making it so unique
A list of pumpkin flavour pairings
A pumpkin conversion chart for volume and weight measurements (Imperial and metric)
Information about the pH of pumpkin purée and how it will have an impact on how you use it and how you store it
A comparison of canned and homemade pumpkin purée (including tricks for dealing with the high water content)
14 recipes, including creative and yummy ways to bake with pumpkin and get the most out of the fruit
Tons of colourful photographs to accompany the recipes and illustrate the steps of certain processes
Sneak peak of what's inside
---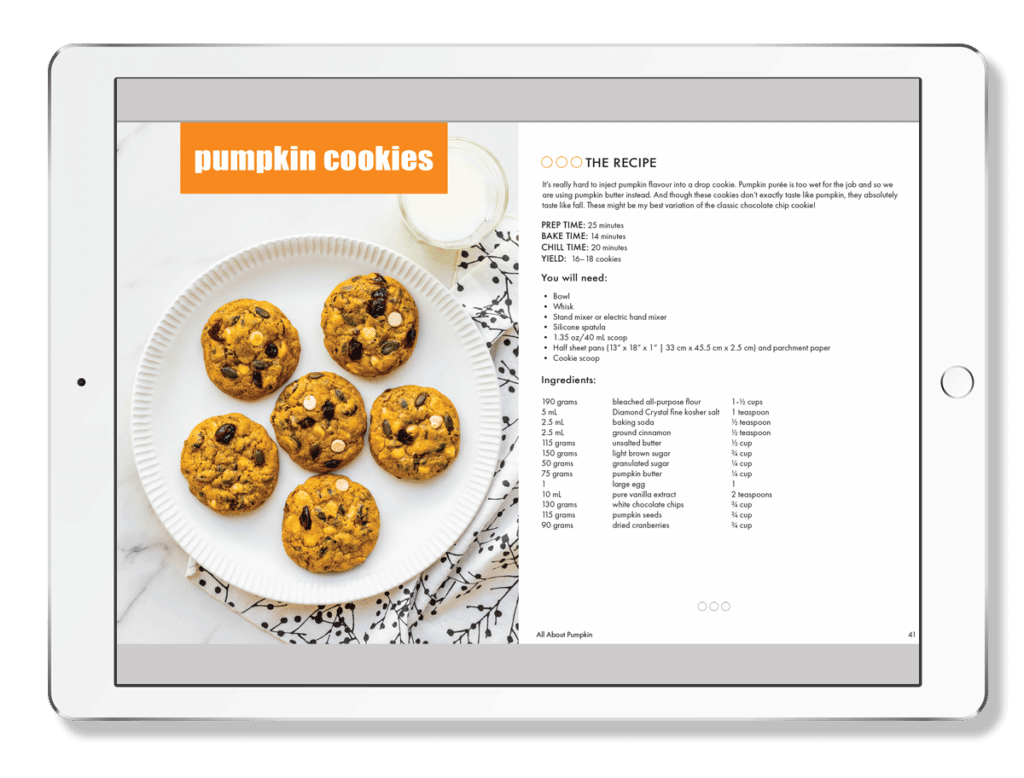 Find out the smart way to incorporate pumpkin into tricky recipes like cookies, where liquid ingredients should be minimal
Frequently asked questions
How do I download the e-books?
Place your order here. Once completed, you will receive an order confirmation from The Bake School via Podia for your records.
Please check your Spam and Junk folders if missing emails.
Follow the Podia to download your printables onto your mobile device or computer. 
If you really can't figure it out, email us here.
I'm having trouble downloading the e-book, can you help me?
Please email here.
I am unhappy, how do I get a refund?
I'm sorry you are unhappy with your purchase. All sales of Digital Products are considered final and no refunds or exchanges will be issued since it's impossible to make a return on a digital product. Please email here to send me your comments. I'd appreciate them!
How do I share the e-book with my friends?
Please do not share the downloaded files you purchased with others. Instead, encourage your friends to purchase their own copies. You are welcome to save the PDFs for future reference but the purchase is non-transferable.
What is the currency?
All prices are in US dollars. Please note that your financial institution will likely convert the price to your currency.