Learn the art of baking through detailed baking science tutorials, how-tos, and recipes from a trained Ph.D. and Cordon Bleu graduate. Everyone can be an expert baker, I'll show you how!
This site is your baking resource to find everything you need!
It's fall y'all! Time to crack open a can of pumpkin and start baking! Here are a few pumpkin baking recipes for you to try!
See more pumpkin recipes→
Apple season starts in late August. Here are all the things you can bake with apples!
See more apple recipes→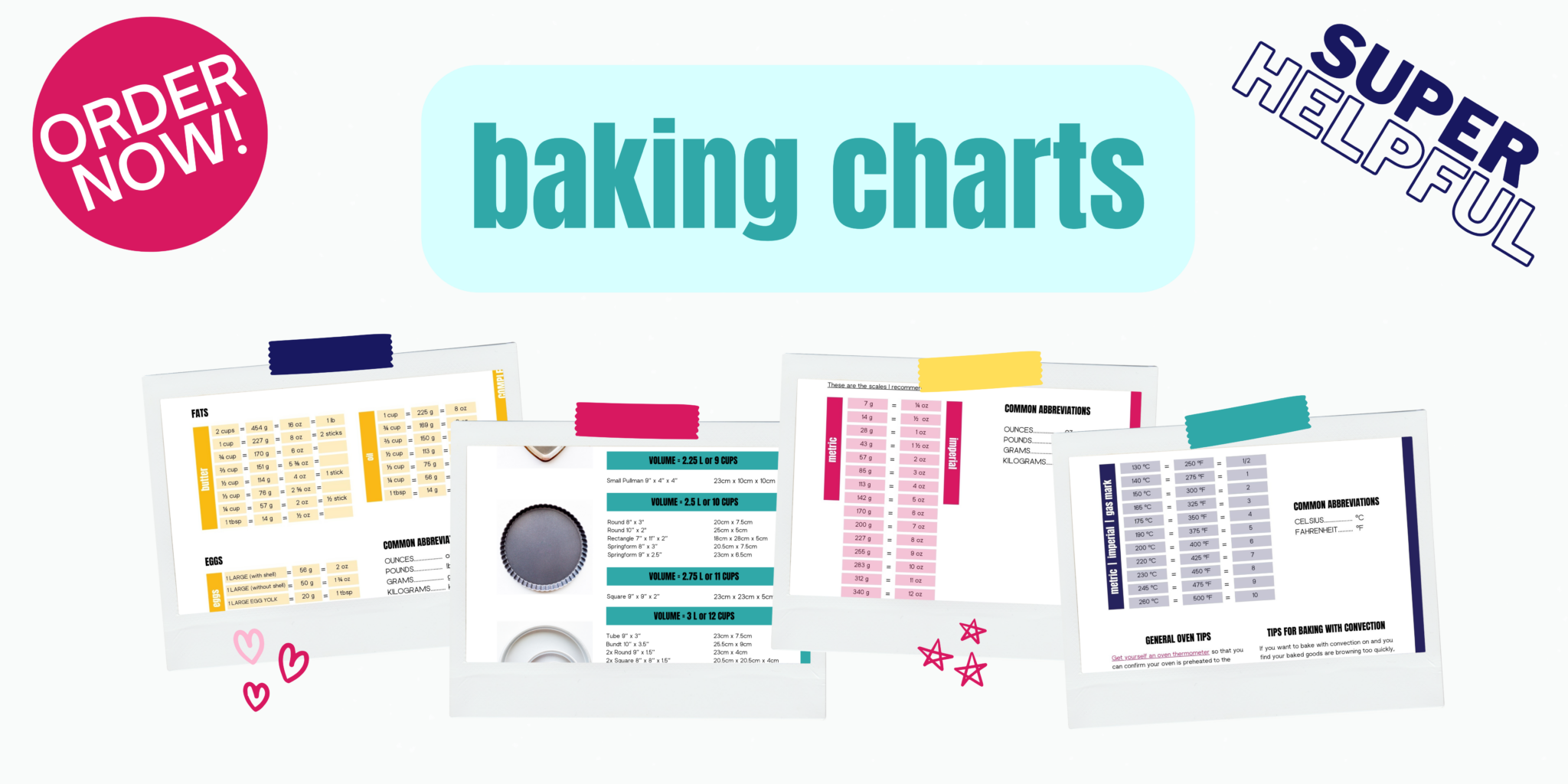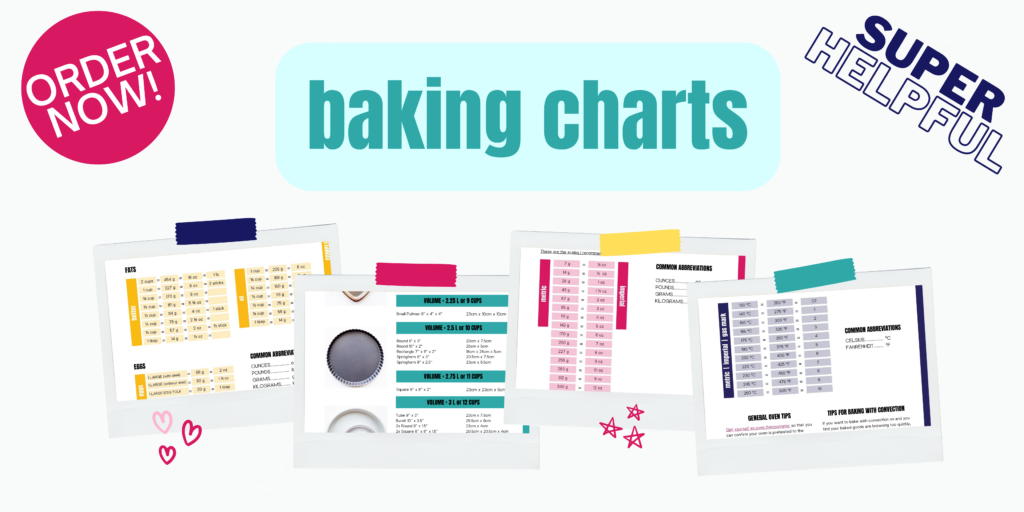 ---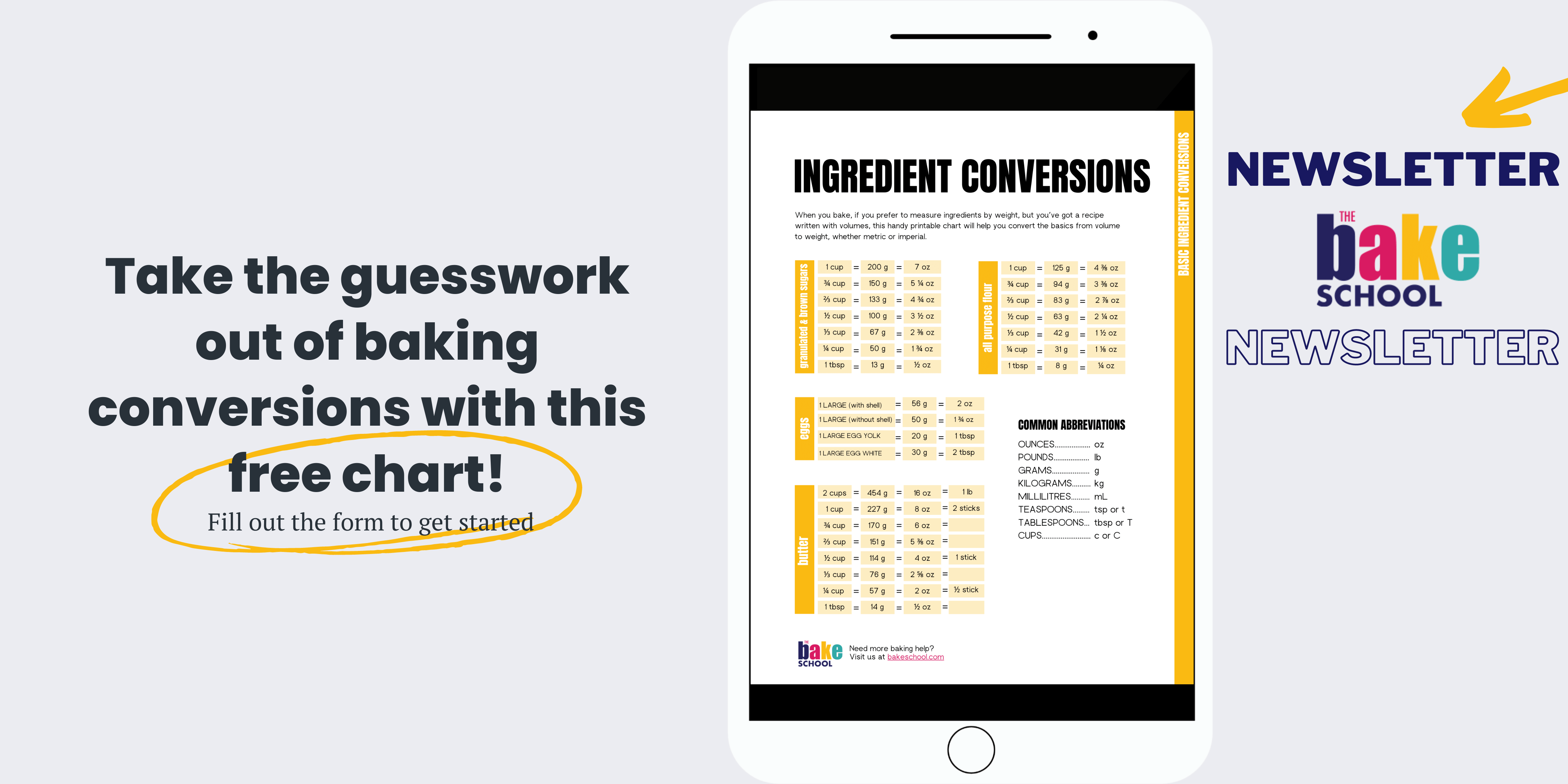 Enter your name and email address in the form to sign up for the newsletter and as a thank you, you will receive the free mini Baking Conversions guide, a super helpful pdf that you can print to use when you bake, or download on your tablet or computer and save it to use later! The newsletter is sent out weekly (or every other week).
---
Most Popular Recipes
Want to bake a batch of cookies? Here are some recipes for you to try:
---
What Do You Want To Bake?
You will become a better baker with the help of a little baking science so that you can better understand the role of baking ingredients, the mixing techniques, and how to troubleshoot common baking problems.
See more baking science posts →
Recent Recipes
These are the latest recipes and articles published recently:
See all the latest →
Citrus season is upon up. Make marmalade, whether that's the classic orange marmalade or a fun lime marmalade:
Learn all about baking ingredients, tools, techniques here:
Bake beautiful cookies this holiday season!
See more cookie recipes →
Everybody loves pie and here's a set of recipes so that you can bake one today!
See more pie recipes →
Here's a collection of the best baking recipes with chocolate, from a gorgeous chocolate cake with cream cheese frosting to simple slice-and-bake chocolate sablé cookies.
See more chocolate recipes →
As seen on