Become a better baker with these baking 101 guides focused on techniques, baking science, tips and tricks, and ingredients.
Before you begin, don't forget to get your copy of the baking conversion charts, which are essential for helping you convert any of your recipe volumes, weights, temperatures, and more.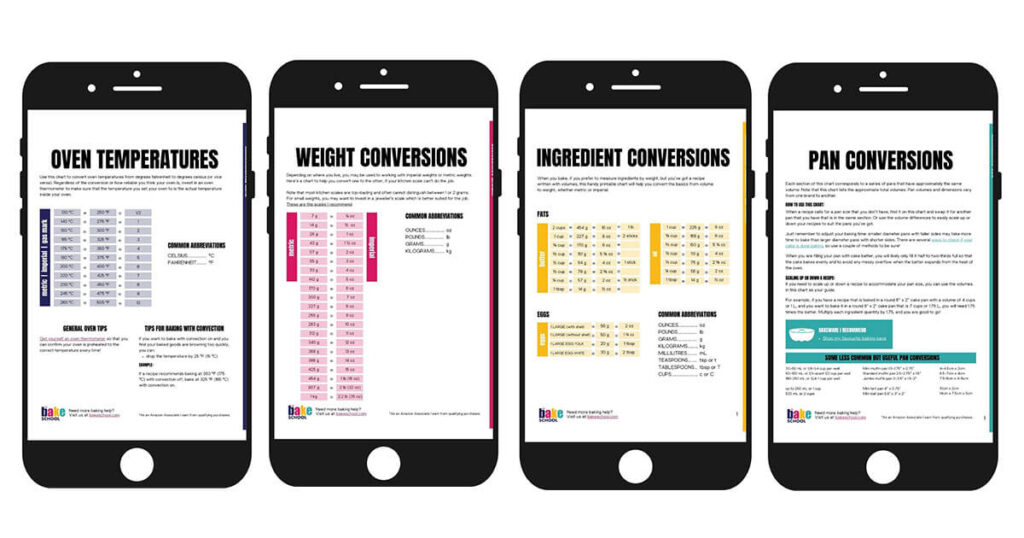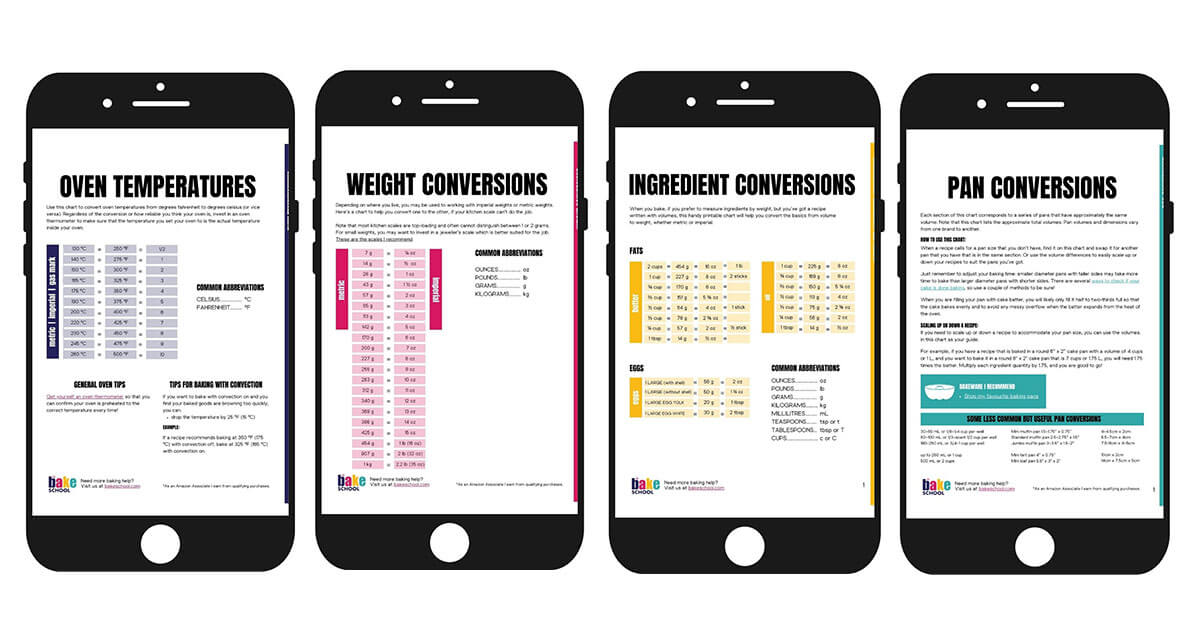 If you are a new baker, please visit the baking starter's guide to get a run-through of what you need to know before you start on your baking journey!

Learn how to calculate pan volumes, conversion factors and scale recipes, and use the workbook to do the math for you with this awesome bundle about scaling recipes!
In order to tackle any baking projects, you need to fill your pantry with the basic baking ingredients from fats (butter and/or oil), eggs, flour, sugar, leavening agents and extracts.
See more baking ingredients →
Sure, you could make most baked goods by hand, without using any fancy tools, but some basic baking equipment will help you get the job done faster and better!
See more baking equipment →
Baking is a craft that needs to be practiced over time. You will need to master a few baking techniques to become a better baker.
See more baking techniques →
Understanding baking powder versus baking soda is essential when you bake. If you learn the baking science, you will better understand what makes your recipes work and what goes wrong when they fail!
See more baking science →
Here's a rundown of some of my favourite baking books over the years.
See more baking books →
Working with baking recipes from different sources, you will have to master the vocabulary, baking abbreviations, as well as some French baking terms.
See more baking conversions and vocabulary →
See all the web stories →