Looking for a fun new baking book with recipes to make edible gifts, party treats, and festive desserts? I highly recommend the Oh Sweet Day! cookbook which includes a fantastic shortbread recipe with lots of shortbread variations and so many holiday cookie recipes that will bring you and your family so much joy this season. The book is available on Amazon.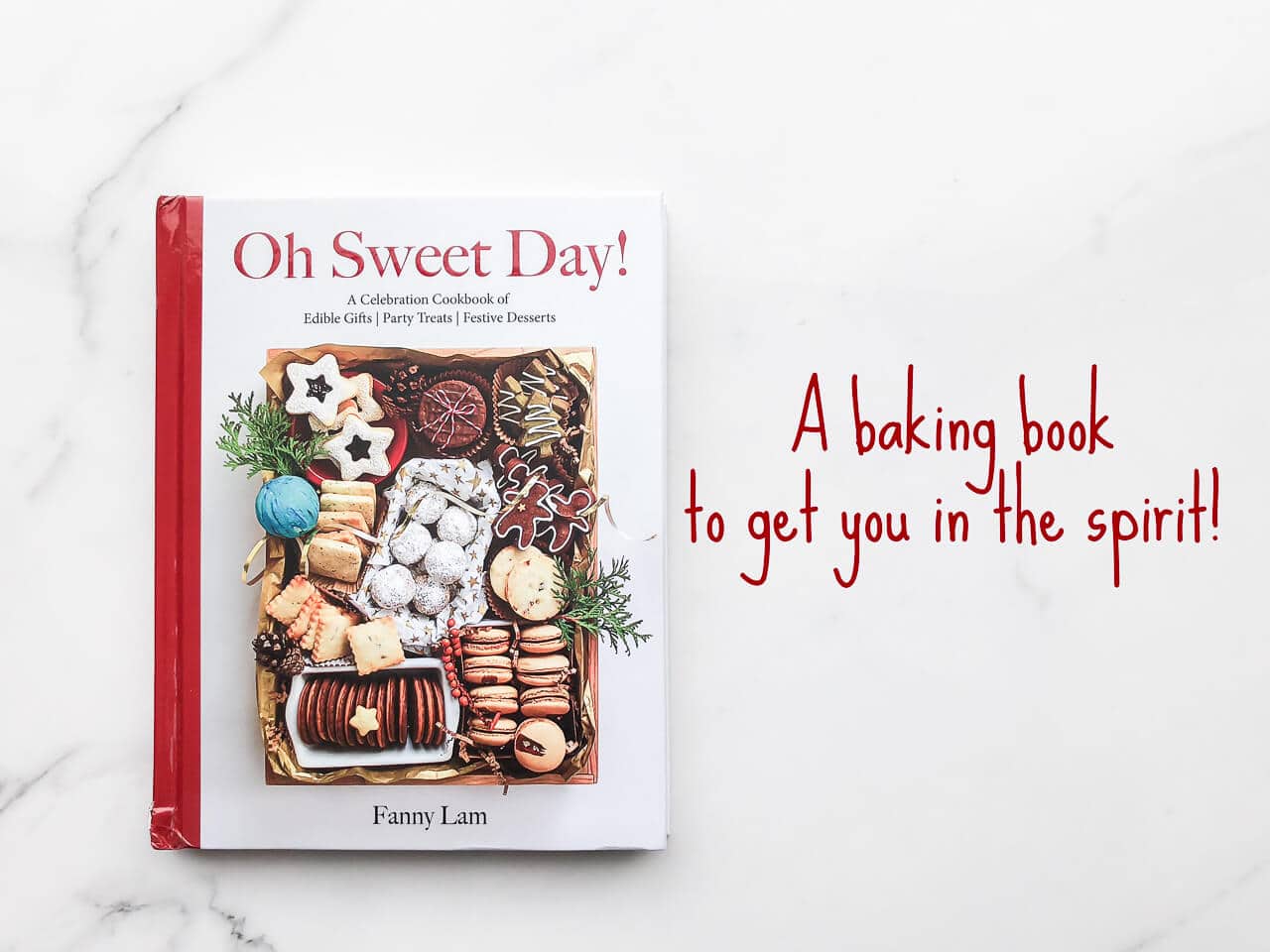 Disclosure: As an Amazon Associate, I earn from qualifying purchases.
It's the time of year when we are all scouring the internet and our cookbooks to find cookie recipes and desserts to fill our holiday dessert tables and to give as gifts. Fanny Lam has written a whole book dedicated to that: Oh Sweet Day! by Fanny Lam (buy it on Amazon) celebrates the recipes that make stunning festive desserts, holiday treats, and edible gifts. The cover says it all, really.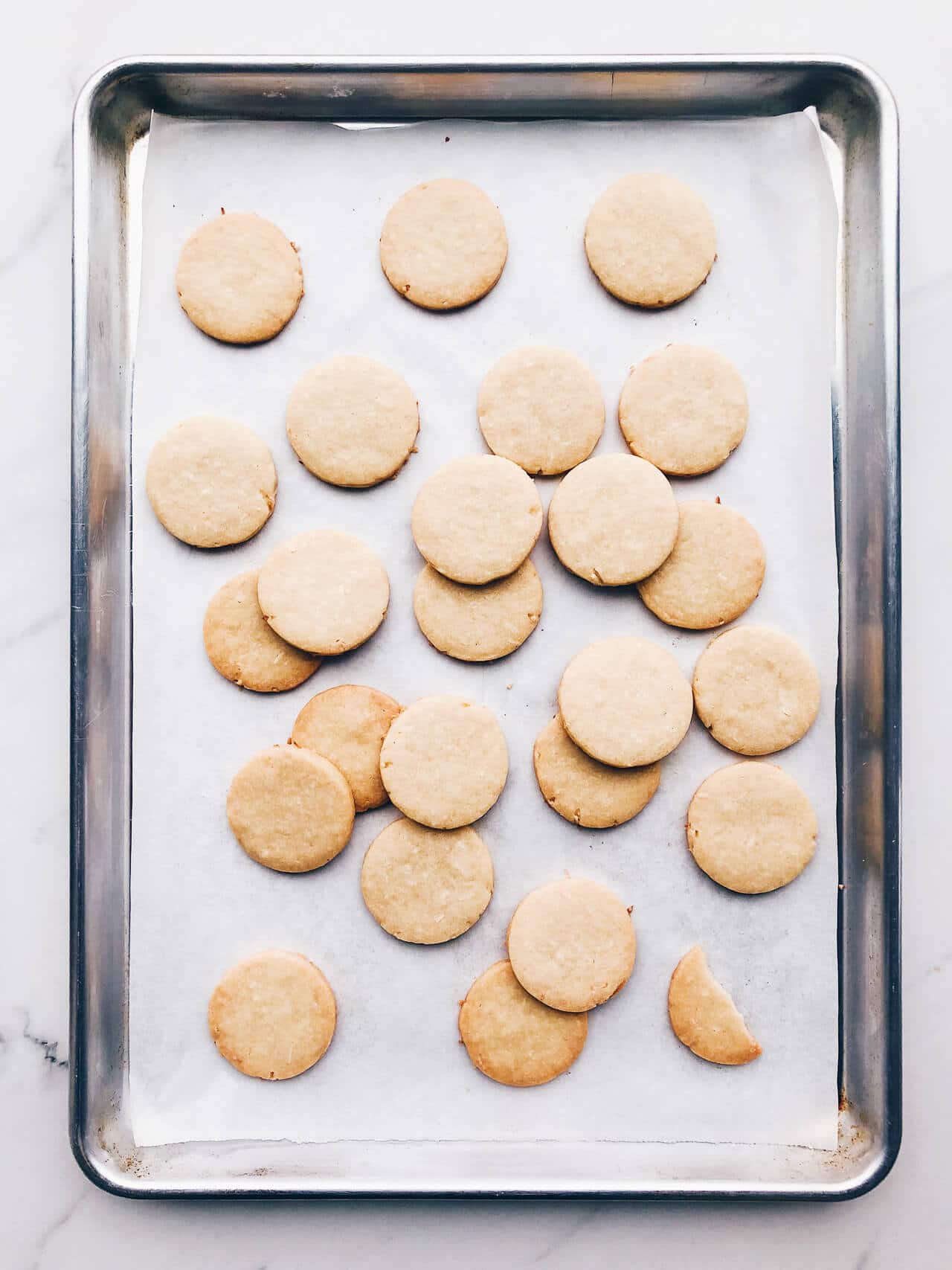 The book is divided into 6 chapters that cover everything from cakes to tarts, from cookies to confections and Fanny Lam pretty much cuts straight to the recipes, skipping a lot of those intro pages about pantry essentials and cooking tools. She goes straight to the good stuff. I think this makes the book a little more casual and approachable. Fanny Lam isn't telling you that you must use a particular type of flour from a specific brand. She's telling you to use flour. No stress here. No weird equipment. If you bake, you probably have what you need. I made all of these recipes, even the cranberry tart, by raiding my freezer and pantry, and everything turned out beautifully.
I focused on the shortbread cookies in Oh Sweet Day! because I follow Fanny Lam on Instagram, and when I think of her, I think of her gorgeous cutout shortbreads that she sells at the market in her Vancouver area. So, I tested out two shortbread cookie recipes. There are 6 variations of the "Oh Sweet Day!'s Famous Shortbread Cookies" on page 118, so the shortbread purists will be pleased with the classic version, as will the rest of us who want go wild with the base recipe and add orange zest, coconut, dried cranberries, lavender, etc. I tested the coconut variation for a change from the usual. They worked perfectly as you can see, though I was left wondering if I prefer golden brown shortbread or shortbread that are baked through but still pale and light. After sampling cookies at several points on the spectrum of pale to golden brown delicious, I still can't decide.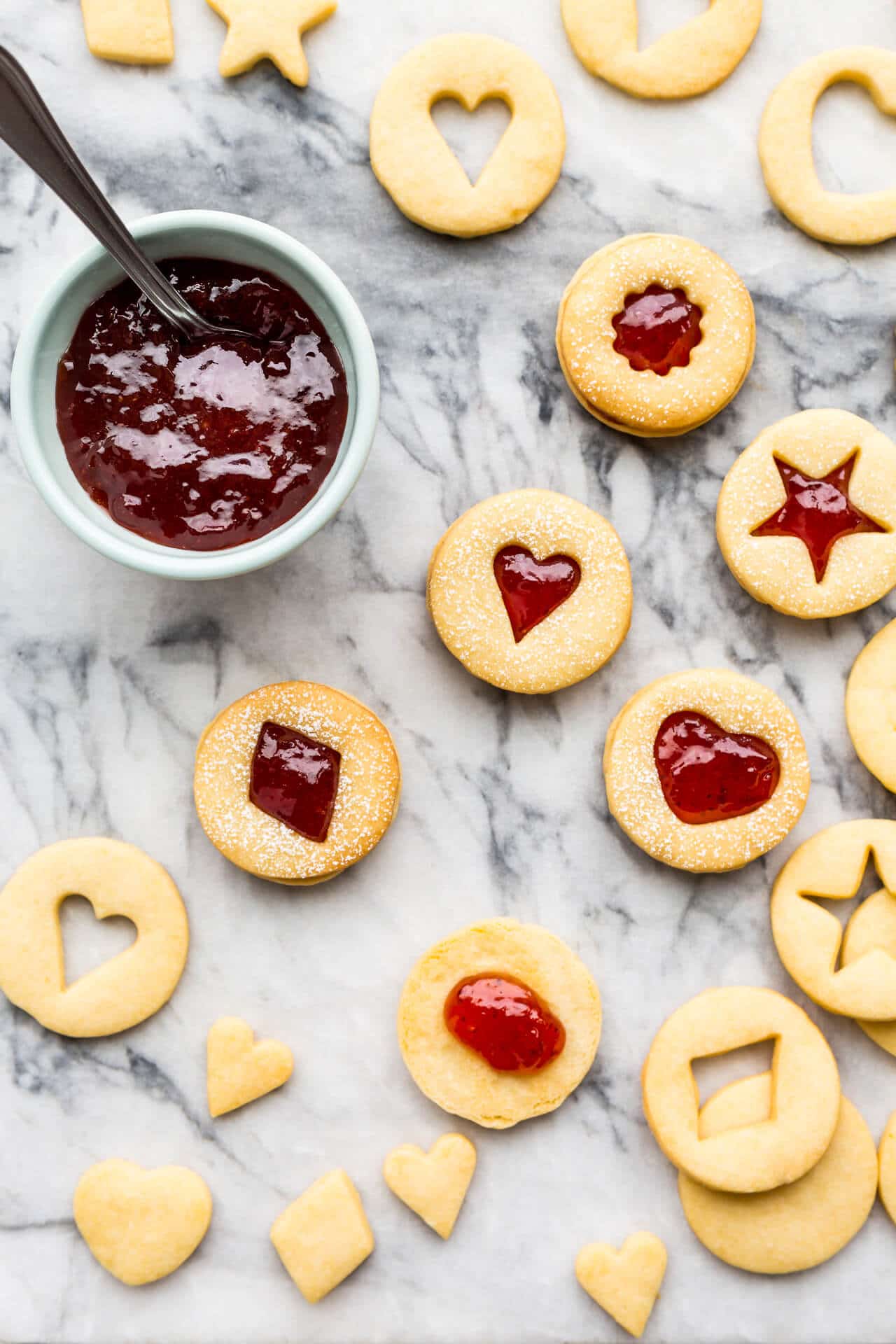 I also tested the "Roasted Strawberry Jam Shortbread Sandwich Cookies" on page 126 because after eating the coconut shortbread, I still was craving the classic. I did have to cheat for the sandwich cookies because I didn't have time to make my own roasted strawberry Jam. Sorry, guys! I used a jar of strawberry jam made in Scotland. Life! I've shared the recipe for these jam-filled shortbread cookies.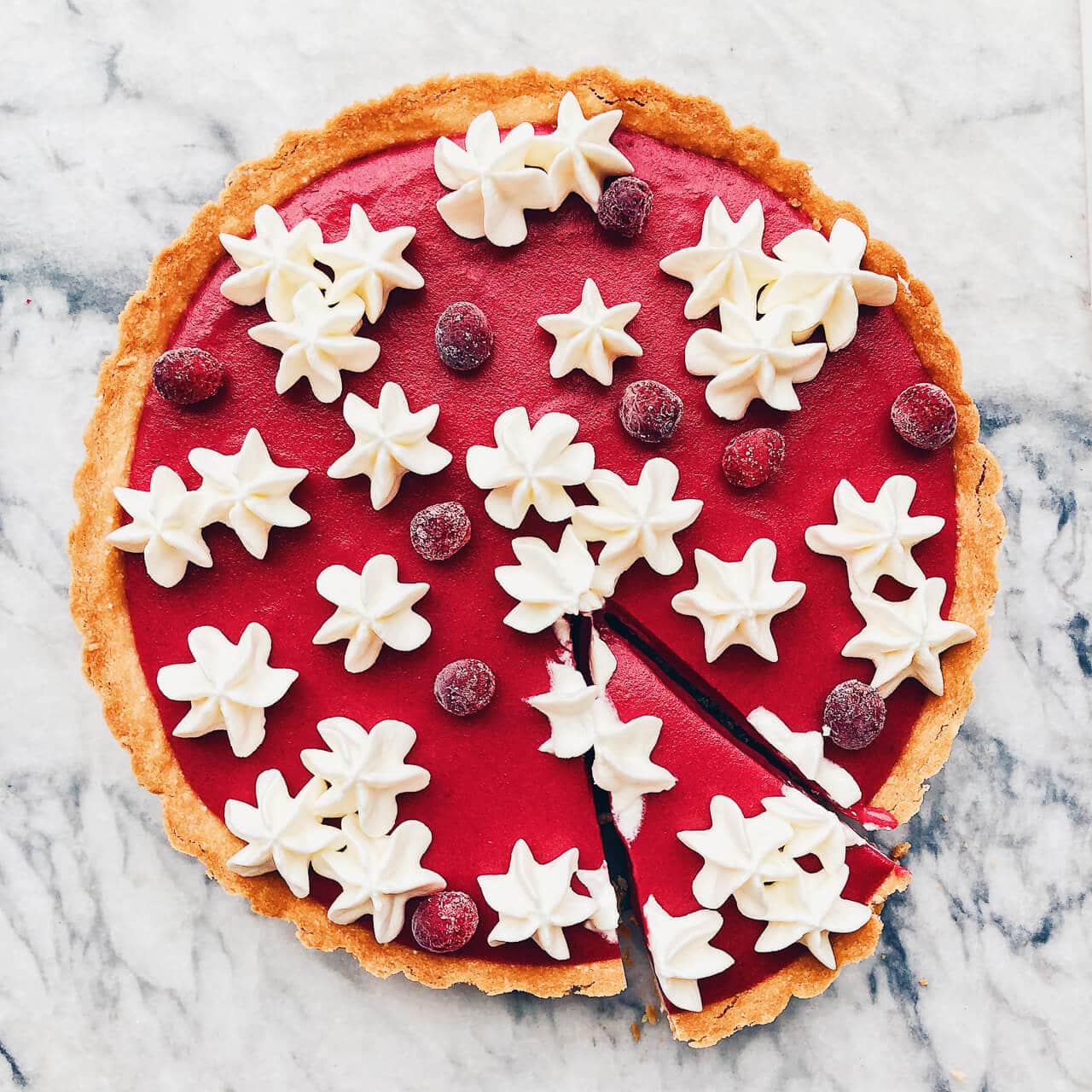 The last recipe I tried from Oh Sweet Day! was this gorgeous cranberry lime shortbread tart. How stunning is this tart? I loved the shortbread crust which is a simple press-in crust. No rolling pins required, which I think many will appreciate! Also, Fanny Lam blind bakes the crust without using any pie weights! High five! Remember, I tested that out for the coffee cookie crust of this milk chocolate ganache tart, but I digress. The cranberry curd was so flavourful, and topped with piped whipped cream, you cannot go wrong with this celebratory dessert. This would make a good holiday dessert that you can make the day before.
There are more recipes that I want to try in this book for the holidays, like the Cranberry Cinnamon Rolls on page 71 and the Mini Gingerbread Donuts on page 150! In the meantime, to get your copy of Oh Sweet Day! by Fanny Lam, head over to Amazon!
Please note this post contains affiliate links for Amazon. If you buy a product I recommend, I will get a small commission, and the price you have to pay will not change in any way