Looking for a fun new baking book? I highly recommend the Food52 Genius Desserts cookbook which is a compilation of some of the best baking and dessert recipes around, and the most unique recipes too!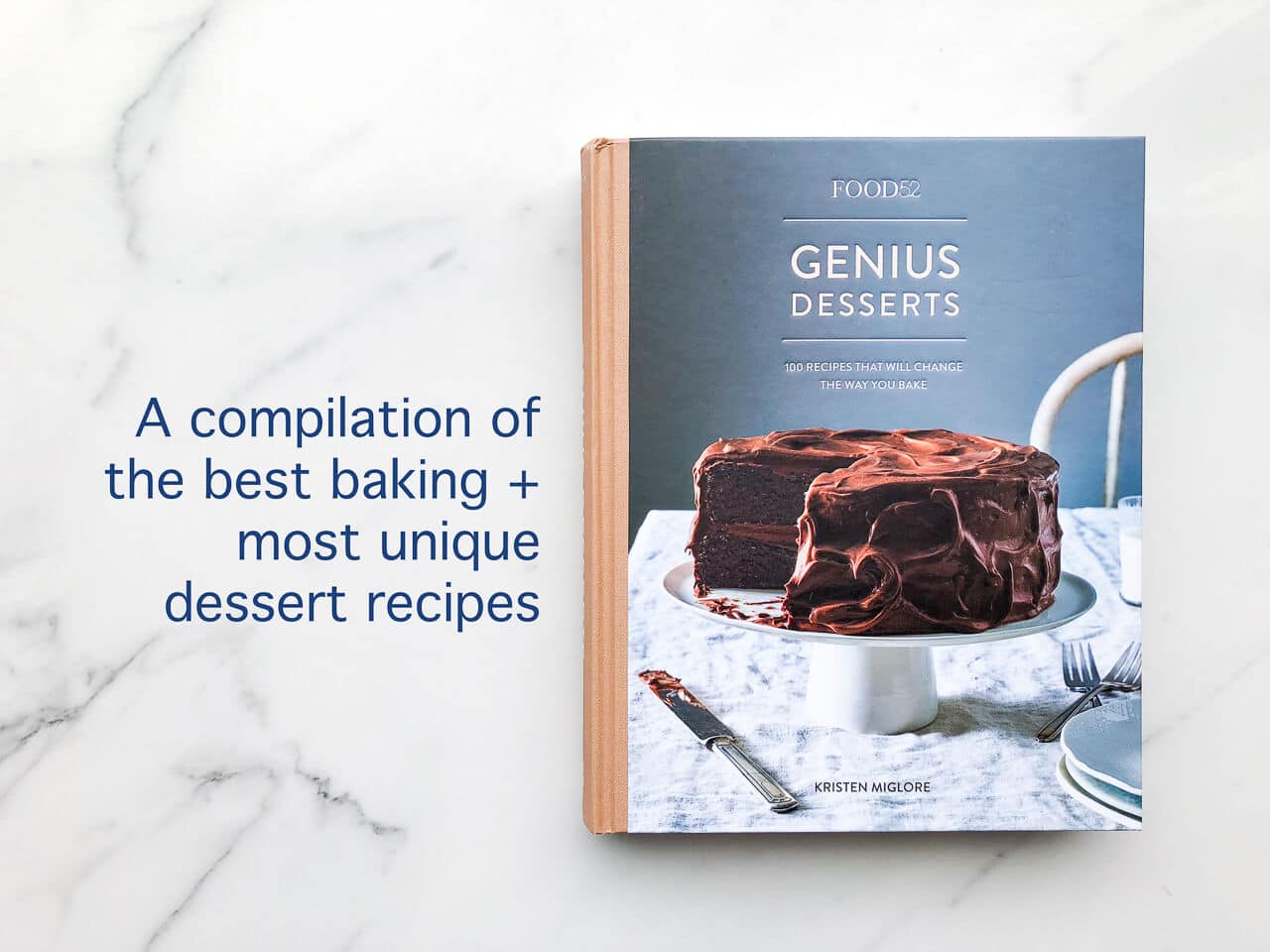 Disclosure: As an Amazon Associate, I earn from qualifying purchases.
I was particularly excited about the list of fall 2018 cookbooks released this year, as you know, and so I preordered almost all of them. Food52 Genius Desserts by Kristen Miglore is the first I received and the first I got to take for a test run. And after spending a lot of time reading and baking from this book, I want to tell you one thing: you must order the Food52 Genius Desserts book now if you love to bake and you should order it for any of your friends who love to bake, especially if you are searching for a good gift idea for the baker in your life. You can buy it on Amazon.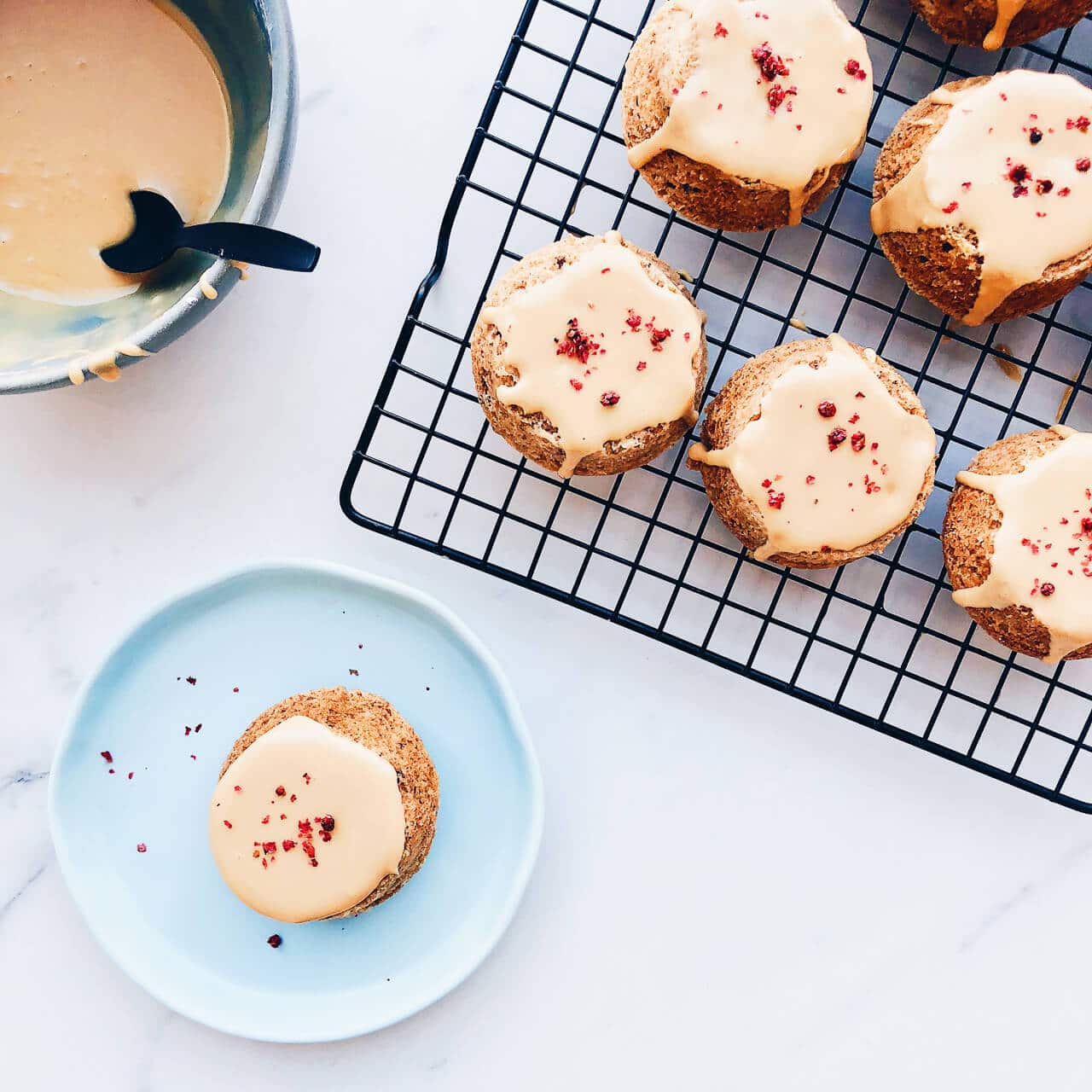 Food52 Genius Desserts is divided up like most classic baking recipe cookbooks, into chapters by dessert type: Cookies & Candy, Cakes, Custards, Puddings & Frozen Things, Pies & Tarts, with the last chapter dedicated to recipes that are "Mostly Fruit". The subtitle of the book is "100 recipes that will change the way you bake", and I tend to agree. The headnotes above each recipe are extensive and many come with tips from the recipe writers featured. There are full page inserts dedicated to even more tips, tricks, insider information, covering topics like how to turn bread into dessert, how to make a superstable fruit-flavoured whipped cream, different types of chocolate sauces, what to do with leftover cookies and cakes, no stress pie dough recipe loaded with tips, etc. There is so much great information and knowledge hidden in every page of this book.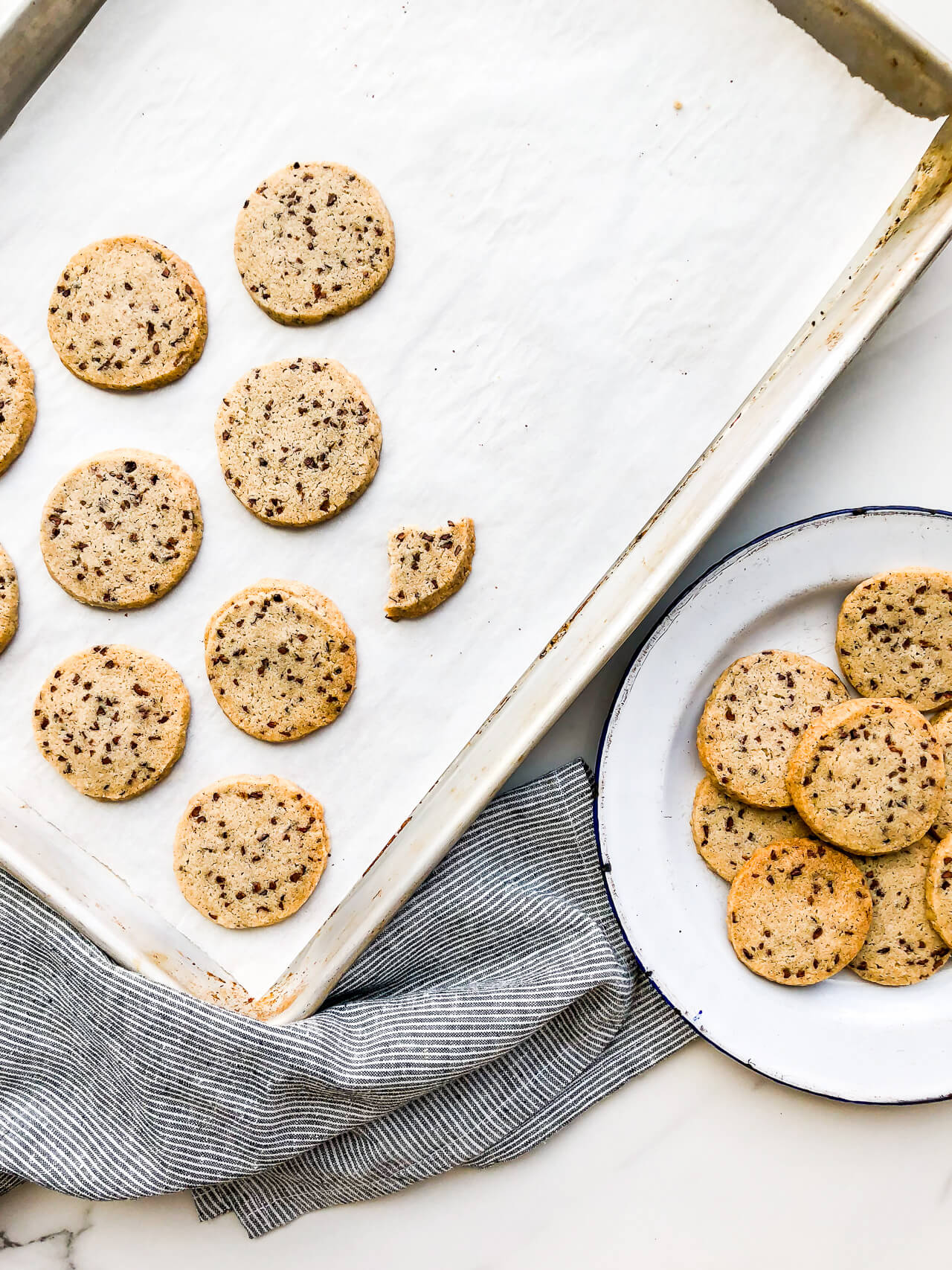 The Food52 Genius Desserts cookbook is a compilation of the best baking recipes from home bakers, professionals, cookbooks, the internet... The recipes in this book aren't just great on paper, they are tried-and-tested dessert recipes that have survived the test of time (and Kristen Miglore's rigorous testing). Some of the baking recipes are also very unique and downright quirky. You might notice that many of the recipes in this book seem very familiar. In this book, you will find popular recipes like Dorie Greenspan's World Peace Cookies similar to these chocolate sablés and the chocolate cloud cake from Richard Sax that Nigella also republished years ago (quite similar to this simple gluten-free chocolate cake). There are recipes in here from popular, very well respected bakers, like Alice Medrich (these nibby buckwheat butter cookies) and Claire Ptak (these glazed cardamom walnut cakes).  Instead of having to buy a zillion cookbooks for just one recipe in each, here's a compilation of the best dessert recipes, all in one baking book. That seems like a deal to me. Need I say more?
Please note that this post is a review of the cookbook Food52 Genius Desserts by Kristen Miglore. I purchased the book on Amazon and you can too over here.
This post contains affiliate links to Amazon and Kobo. If you buy a product I recommend on Amazon or Kobo via the link, I will receive a small commission, and the price you have to pay will not change in any way.