This glossary of baking vocabulary and pastry terminology will help you read and better understand baking recipes before you head to the kitchen.
Don't forget, there's also a glossary of French baking terms if you are having trouble with a recipe written in French.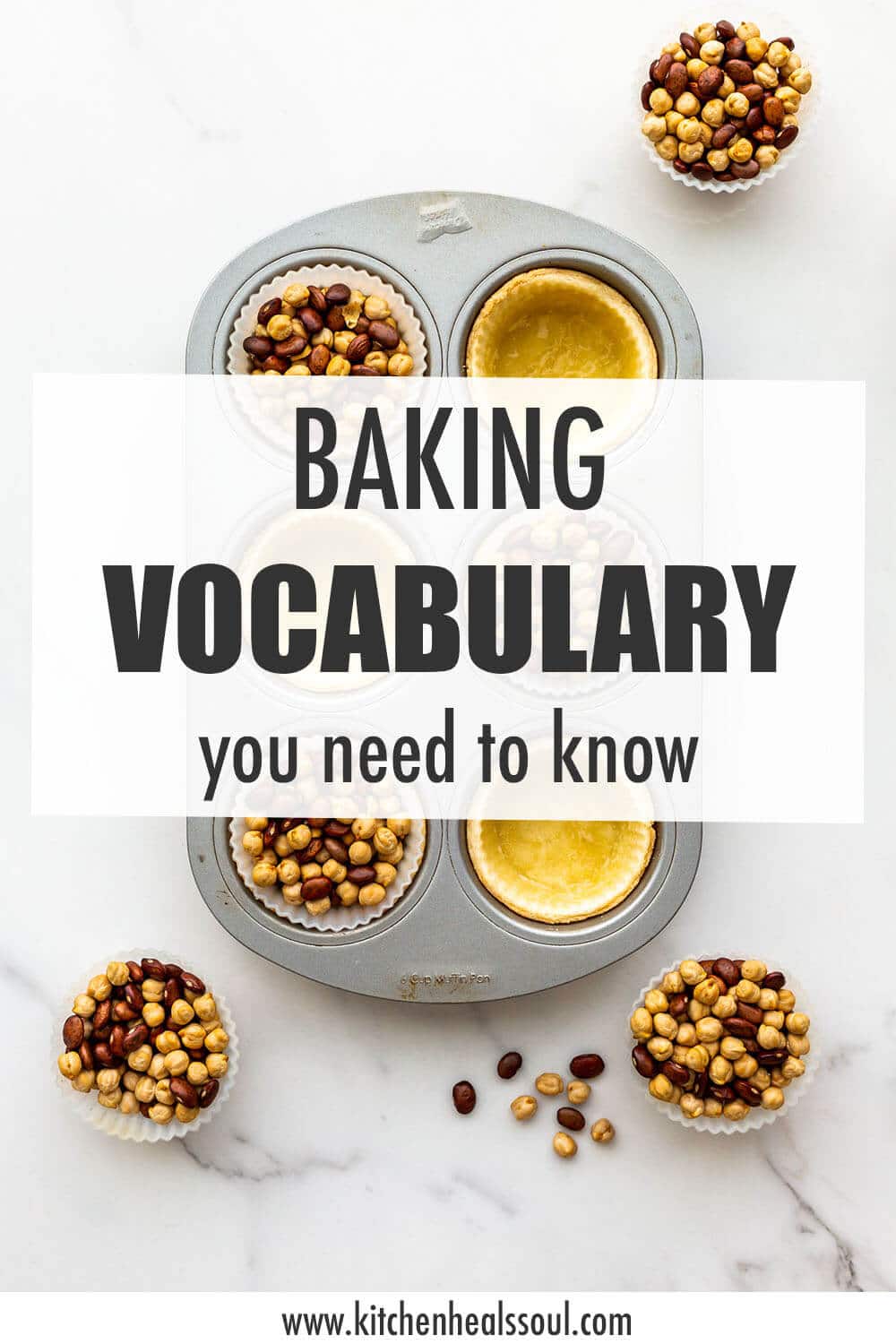 Disclosure: As an Amazon Associate, I earn from qualifying purchases.
Jump to:
A
Almond cream is sometimes called frangipane, but technically they are different. Almond cream is an almond-flavoured filling made from ground almonds, softened butter, and eggs, usually equal parts by weight. Almond cream is the topping for bostock, which is made from brioche bread.
B
Baking powder is sodium bicarbonate plus an acid (or two). It is a commercial product sold in grocery stores that is a complete leavening agent. All you have to do to activate it is hydrate it. Some baking powders are slow-acting and require heat to react.
Baking soda is sodium bicarbonate, a chemical leaver used in baking. Baking soda is an important component of commercial baking powder
Biscuit in North America refers to something different than in the UK:
In North America, a biscuit usually refers to a layered baking powder-leavened scone, made from butter, salt, flour, and buttermilk. Biscuits are different than scones because biscuit dough is often folded a few times, to incorporate more layers into the final product. Remember the basic biscuit recipe follows a 1-2-3 baking ratio.
In the UK and Europe, a biscuit refers to a cookie, usually a dry cookie, like shortbread or sablé cookies. These chocolate sablés and these vanilla sablés would be called biscuits in Europe.
Blanch refers to the action of dipping an ingredient in boiling water, then ice water. You need to blanch shelled pistachio nuts in order to peel pistachios, for example.
Blondie is the cousin of the brownie, much like a cookie bar. Some will make blondies with melted white chocolate, but I prefer to go with a chocolate chip cookie base to make blondies. Just like with brownies, you can customize them to your liking, adding chopped chocolate bars like for these toffee blondies, or even with berries, like these white chocolate raspberry blondies.
Bloom on chocolate refers to the white splotches that will form with time on the surface of chocolate chips and chocolate bars. The bloom is actually fat crystals separating out and it's harmless. You can temper the chocolate to crystallize it again, eliminating the bloom. Those white splotches will form again if the chocolate is stored for a long time.
Bloom is also a verb used when you are preparing a recipe with gelatin: you bloom the gelatin in water to soften it, which helps it dissolve more evenly in a warm liquid after.
Brown butter is made when butter is melted in a saucepan on the stove and heated until the milk solids separate from the fat and caramelize. Browned butter gives off a nutty aroma and flavour, reminiscent of toasted hazelnuts. Brown butter is a key ingredient in madeleine recipes.
Brownies are a dense chocolate dessert that can be either chewy, cakey, or fudgy, and the best texture is a matter of personal taste. I like chewy brownies, personally. They are made from cocoa powder and/or melted chocolate. Some brownies will have a paper thin, shiny crust on top that forms in brownie recipes where the eggs and sugar are whipped together. Just like with blondies, you can customize them with chopped chocolate bars or candy, like these chewy brittle brownies, or even add berries, like these one bowl brownies.
Buttercream is the pastry term for a frosting or filling that is composed mainly of butter. There are several types of buttercreams, and some are made from syrup incorporated into a mixture of whole eggs, egg yolks, or egg whites. Examples include Italian meringue buttercream made from Italian meringue plus butter. American buttercream is made from butter combined with powdered sugar and a little milk or cream.
Buttermilk is a cultured dairy product. Low fat milk is cultured, meaning it's inoculated with lactic acid bacteria. Those lactic acid bacteria transform lactose in milk into lactic acid, which causes the pH of the product to drop. Buttermilk is a tangy, acidic alternative to milk in baking recipes.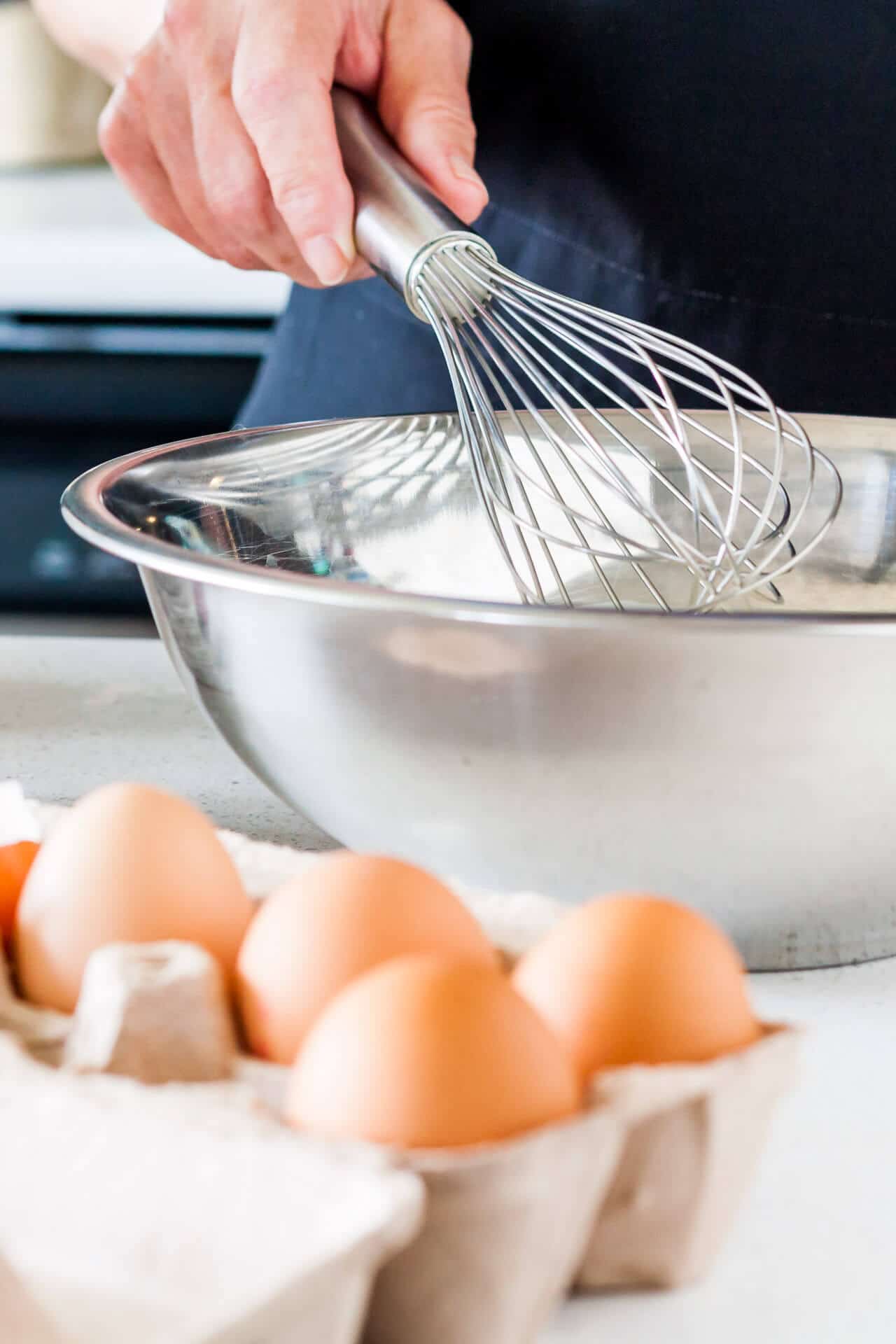 C
Chemical leaveners are how modern-day bakers incorporate air and gases into their baked goods without having to go to all that trouble of whipping eggs or egg whites and folding them into batters and mixtures. The most common chemical leaveners for home bakers are baking soda and baking powder.
Choux pastry (also called pâte à choux) refers to a thick dough that can be piped using a piping bag, made from butter, water, flour, and eggs. The plain dough is piped into small balls to make cream puffs or profiteroles. The same plain dough is piped into logs to make éclairs, which are filled with pastry cream and glazed after baking and cooling. The dough is mixed with cheese to make savoury gougères (cheese puffs).
Clarified butter is made from regular butter that is melted so that the milk solids separate from the butter fat. The water is evaporated from the butter and the milk solids are skimmed off and filtered out. The resulting golden, clear liquid is pure butter fat and can be stored longer than butter at room temperature.
Clarified butter is used a lot for cooking and baking in parts of the world with warmer climates because it has a longer shelf life, even at warmer temperatures. Clarified butter is used to make these Egyptian shortbread.
Corn syrup is a sugar syrup made by the hydrolysis of starch to maltose, which is a glucose-glucose disaccharide. The corn syrup sold at grocery stores is mostly glucose, actually, contrary to popular belief.
Creaming method: many, many recipes start with creaming the butter and the sugar. To cream these two ingredients implies beating them together, either with a wooden spoon by hand, with an electric hand mixer, or with a stand mixer using the paddle attachment.
This mixing method is an essential step that mechanically incorporates air into doughs and batters, and that air acts a leavening agent, leading to fluffier, less dense baked goods.
Crème anglaise is a custard sauce, also referred to as a pouring custard, made from egg yolks, sugar, milk, and vanilla. You can make crème anglaise at home and it's the base custard for making the best ice cream.
Crumb coat refers to a thin layer of frosting applied to the outside of a layer cake. The main purpose of a crumb coat is to catch the crumbs and set them in place so that you can then frost the layer cake without worrying about crumbs getting stuck and ruining the perfect exterior of your finished cake.
Curd is an egg yolk-thickened creamy spread made from fruit juice, usually lemon juice. Lemon curd is often served with scones, but can also be spread on toast. Instead of lemon, you can also make grapefruit curd from grapefruit juice and even passion fruit curd from passion fruit purée. I used a blackberry curd made from a combination of blackberry purée and lemon juice (to balance out the sweetness) for this blackberry almond layer cake.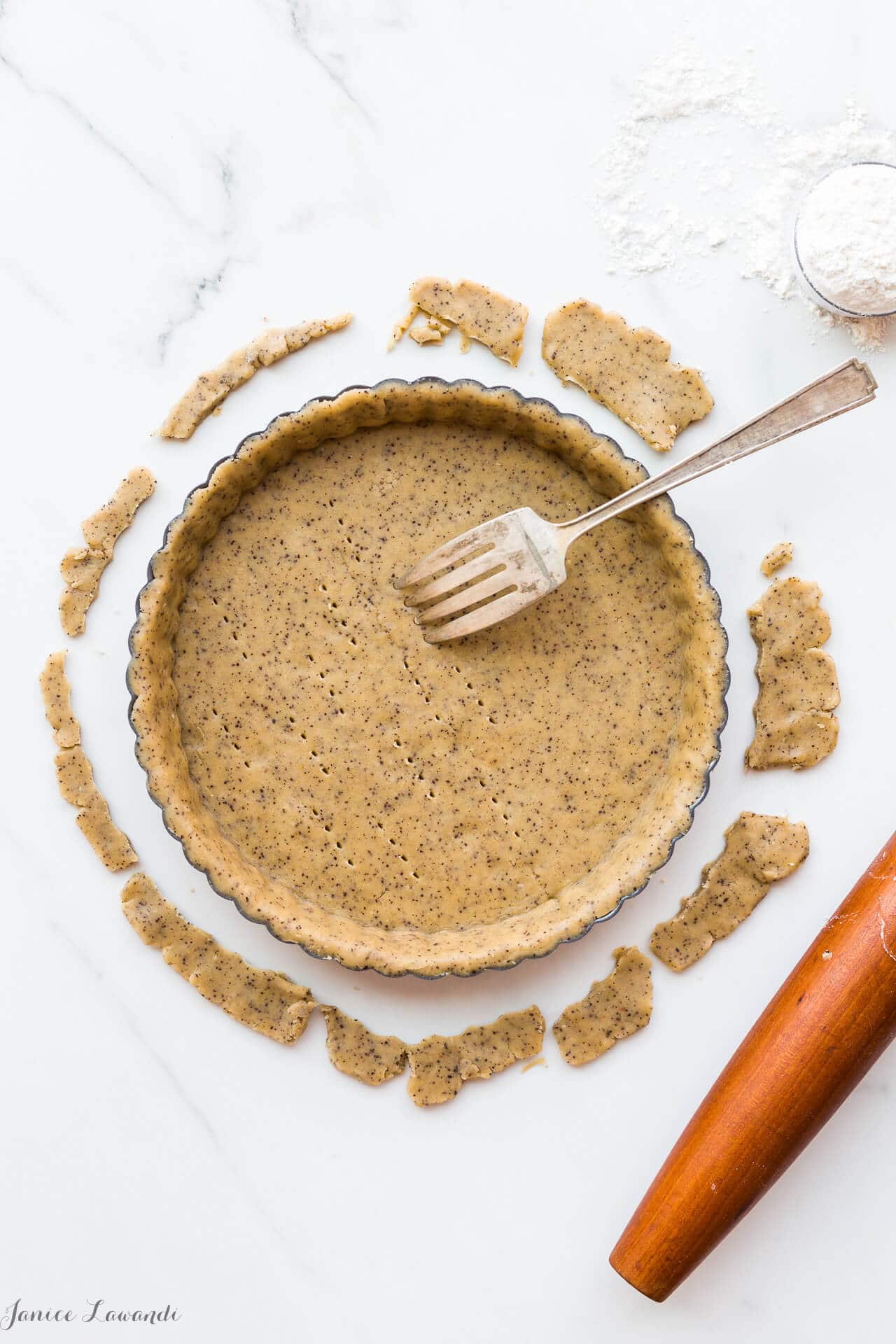 D
Dock is the action of poking holes in a pastry or rolled dough, especially for a pastry crust that you will be blind-baking or par-baking before filling. The holes reduce puffing so that the crust sits flat and bakes flat without any bubbles.
E
Egg wash is made from a whole egg, an egg yolk, or an egg white, whisked with a little water or milk to thin it out. Sometimes a pinch of salt can be added to the wash to break up the globular proteins in the white, leading to a thinner consistency that can be brushed on more evenly. Egg washes are brushed on baked goods before baking to promote browning, gloss, and shine.
Enriched doughs refer to bread doughs made from yeast, flour, and water that are enriched with ingredients like milk, butter, and eggs. Enriched doughs are often a little sweeter, but not too sweet. This dark chocolate babka is made from an enriched dough made with milk, eggs, and butter.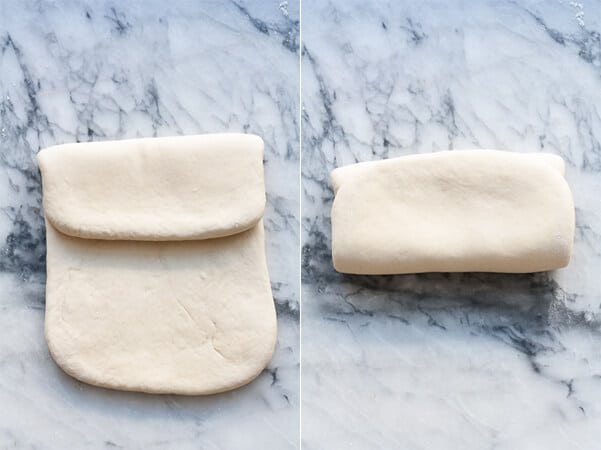 F
Fold can refer to either a mixing method or a method used in dough-making where the dough is rolled out into a sheet that is literally folded on itself, either in half, or like a letter thirds. You fold dough to add layers in enriched and laminated doughs.
Folding refers to the action of incorporating two separate mixtures together in one bowl with a big, flexible spatula. You transfer a portion of one mixture to the bowl with the other, and you fold it in, by carefully lifting the mixture from the bottom of the bowl, up and over the top. Usually when you are folding to mix, you would simultaneously turn the bowl with one hand while folding the contents in the bowl with a spatula.
You would use the folding technique when incorporating flavouring elements into egg whites or whipped cream to make a mousse. You also fold cornstarch into a pavlova to give it that signature crunchy, chewy, and soft texture. For this chocolate pavlova, cocoa powder is folded into the meringue.
Frangipane is an almond-flavoured filling made from pastry cream and marzipan. Frangipane in North America may refer to an almond cream filling of butter, ground almonds, and eggs.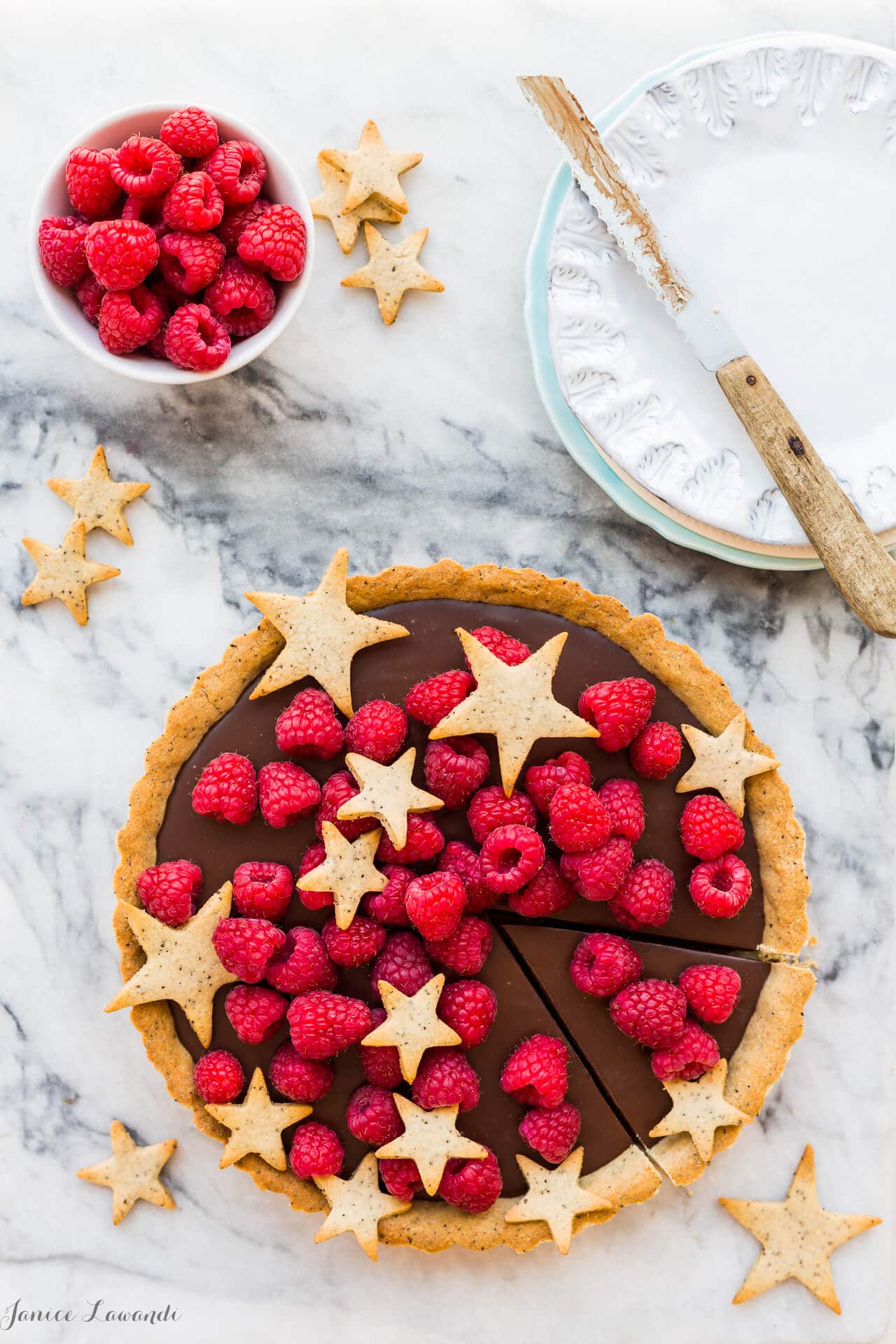 G
Ganache is a filling made from a mixture of chocolate and heavy cream (for dark chocolate, the ratio is often 1:1 by weight). You can make milk chocolate ganache and use it as a filling for a raspberry chocolate tart, or a dark chocolate ganache as a filling for a rhubarb chocolate tart. Ganache is refrigerated to firm it up enough to make truffles, like these Earl Grey lavender chocolate truffles.
Gelatin is made from animal collagen. It is sold as a fine powder or in sheets. The gelling power of gelatin varies from one product to another. It's essential when making marshmallows and it's also used to stabilize mousse fillings and curds for layered desserts.
H
I
J
Jam is a fruit spread made from chopped fruit cooked with sugar until it reaches the jam setting point, usually around 215 ºF.
K
L
Leavening agents are ingredients added or techniques used to incorporate gases into baked goods. They help your baked goods rise. Leavening agents can be natural or chemical:
chemical leaveners include baking soda and baking powder
natural leavening agents include yeast (producing carbon dioxide), but also water and eggs (which produce steam when batters and doughs are baked)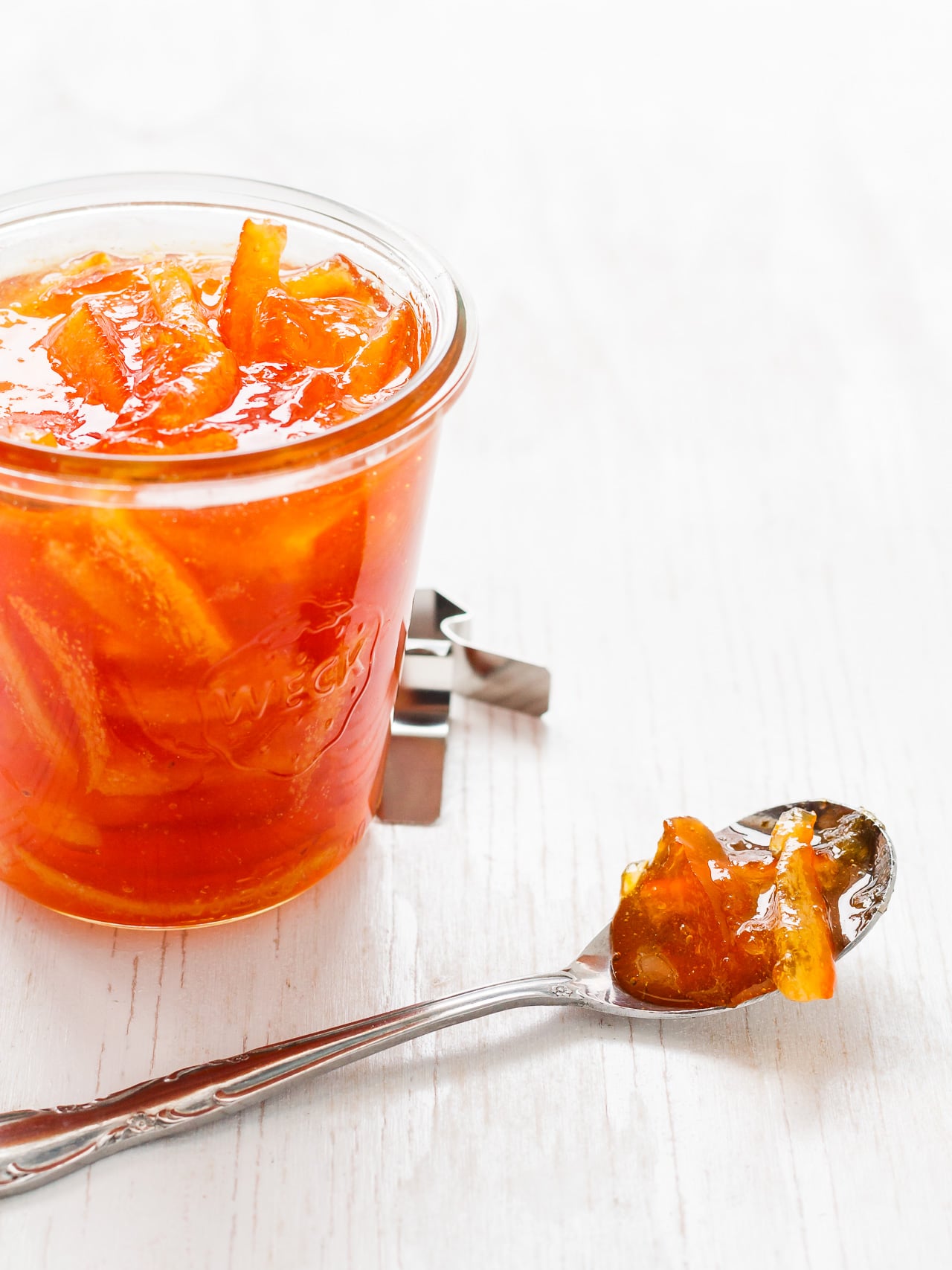 M
Marmalade is a preserve made from citrus fruit, usually the peel, though this three fruit marmalade is a prime example of marmalade made from whole citrus fruit! Remember to achieve the perfect set, you'll need to understand what the marmalade setting point refers to.
Measuring cups can be used to measure out specific volumes of dry ingredients or liquid ingredients. As a rule, 1 cup is equivalent to 250 mL or 236 mL, depending on the manufacturer and country of origin. On this website, 1 cup converts to 250 mL.
Remember that dry measuring cups are different than liquid measuring cups and the two should not be inter-changed!
Meringue is made by whipping egg whites with sugar. There are several types of meringues that you can make, and it all depends on how you incorporate the sugar and if you use heat to make the meringue:
French meringue is made by whipping egg whites with sugar at room temperature. This is the least stable type of meringue.
Swiss meringue is made by combining the egg whites and the sugar in a heat-proof bowl and setting it over a bain-marie to heat as you whip the mixture. Swiss meringue is more stable than French meringue, but still not the most stable of all.
Italian meringue is made by cooking a sugar syrup to 115 ºC (soft ball) and then slowly adding it to a bowl with whipped egg whites, while continuously whisking. This is the most stable meringue, which is why it's used to make Italian meringue buttercream, the most stable buttercream for wedding cakes.
Molasses is unrefined cane syrup. There are several types of molasses:
Blackstrap molasses has a very strong flavour that verges on bitter because it's one of the last by-products in sugar-making. The flavour can be overpowering. Do not use blackstrap molasses unless a recipe tells you to.
Fancy molasses has a milder flavour that is perfect for making gingerbread cutout cookies and chewy ginger cookies. This is the go-to molasses used in most recipes and if a recipe just states "molasses," you should assume it's made with fancy molasses. Fancy molasses is an invert sugar.
Light molasses is produced at the first stages of sugar making and has the mildest flavour.
Cooking molasses is a blend of fancy and blackstrap molasseses. It has a more pronounced flavour than fancy molasses and a darker colour, but it is more palatable than pure blackstrap.
N
O
P
Pastry cream is a filling made from the same ingredients as crème anglaise (egg yolks, sugar, milk, vanilla), but also includes thickeners, usually flour or cornstarch. The cooking method is different from crème anglaise because pastry cream is brought to a boil and held there for several minutes with constant whisking in order to give sufficient heat and time for the thickeners to gel properly.
Pectin is a type of starch and is naturally occurring in many fruits and vegetables. Red currants are rich in pectin and therefore great to make jam with other berries, which are lower in pectin. This strawberry red currant jam is a great example of the power of red currants. You may add liquid pectin when making pâte de fruit, like this grapefruit pâte de fruit or this blood orange pâte de fruit.
Pith refers to the white layer coating citrus fruit, hidden just underneath the surface of the skin. The pith of citrus is bitter, which is why you don't bake with it.
Pound cake is made from equal parts by weight of butter, sugar, eggs, and flour (¼ pound of each or even 1 pound of each, which is where the name comes from). Traditionally, poundcake is made with baking powder and baking soda, and instead the air is incorporated mechanically into the butter, sugar, and eggs by beating the mixture for a long time. Modern day bakers make pound cakes with leaveners to make the process easier.
Preserves are similar to jam made from fruit cooked with sugar, but usually preserves have larger pieces of fruit. Preserves can also refer to the category of canned foods stored in jars and so may include all marmalade and jam.
Puff pastry is a laminated dough that rises into flaky layers when baked. Puff pastry relies solely on thin layers of butter to rise in the oven, unlike croissants which rely on both butter and yeast to form flaky, airy layers.
Q
R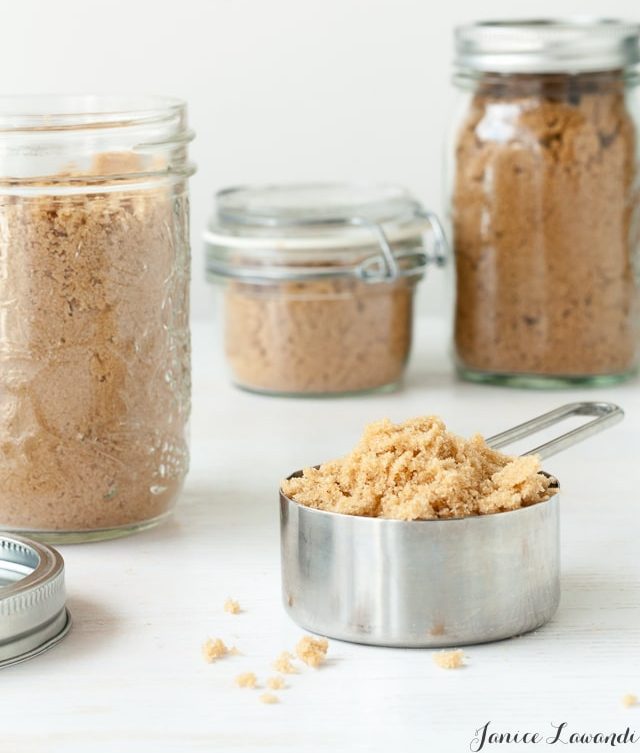 S
Shortbread are cookies made from three ingredients: sugar, butter, and flour (usually the shortbread ratio is 1:2:3 by weight). If using unsalted butter, you would also add a little salt to the shortbread cookie dough.
Sponge cake is an airy, fluffy cake made from whipped eggs or egg whites. This warm milk sponge cake is made from eggs whipped with sugar. The butter is melted with the milk before incorporating into the cake batter, which is where the cake gets its name.
Sugar
brown sugar refers to white sugar that has been flavoured with a little molasses, which gives it a golden colour (sold under the names golden brown sugar or light brown sugar) or dark brown colour (sold as dark brown sugar). It's a common misconception that brown sugar is unrefined.
demerara sugar
granulated sugar refers to white sugar usually, though it may be golden in colour too if it hasn't been treated with decolourizing charcoal to remove the coloured impurities. For this reason, not all granulated sugar is vegan because the charcoal may come from animal sources.
icing sugar, also called powdered sugar, is a very fine, powdery sugar that often contains a little starch (either cornstarch or tapioca starch) which prevents clumping. Icing sugar is also called powdered sugar because of its fine, powdery texture.
muscovado sugar is similar to brown sugar, but unlike brown sugar that is made from refined white sugar coloured with molasses, muscovado is naturally brown because it's partially refined (and sometimes even unrefined).
pearl sugar is a coarse white sugar that doesn't melt or burn when baked. It's used for garnishing thick Liège waffles, giving them a crunchy texture, and I've used it to decorate this chocolate cranberry bread recipe
powdered sugar (see icing sugar definition above)
turbinado sugar is a coarse sugar that doesn't melt. It has a golden colour because it hasn't been decolourized the way white sugar has. I like to roll logs of slice-and-bake cookie dough in turbinado so that it sticks to the exterior of the log, giving the baked cookies a crunchy edge. I like to garnish the edges of slice-and-bake cookies with crunchy turbinado.
Sweet shortcrust is the English translation for pâte sucrée, which is a sweet tart crust made from a cookie dough that often has ground almond in it.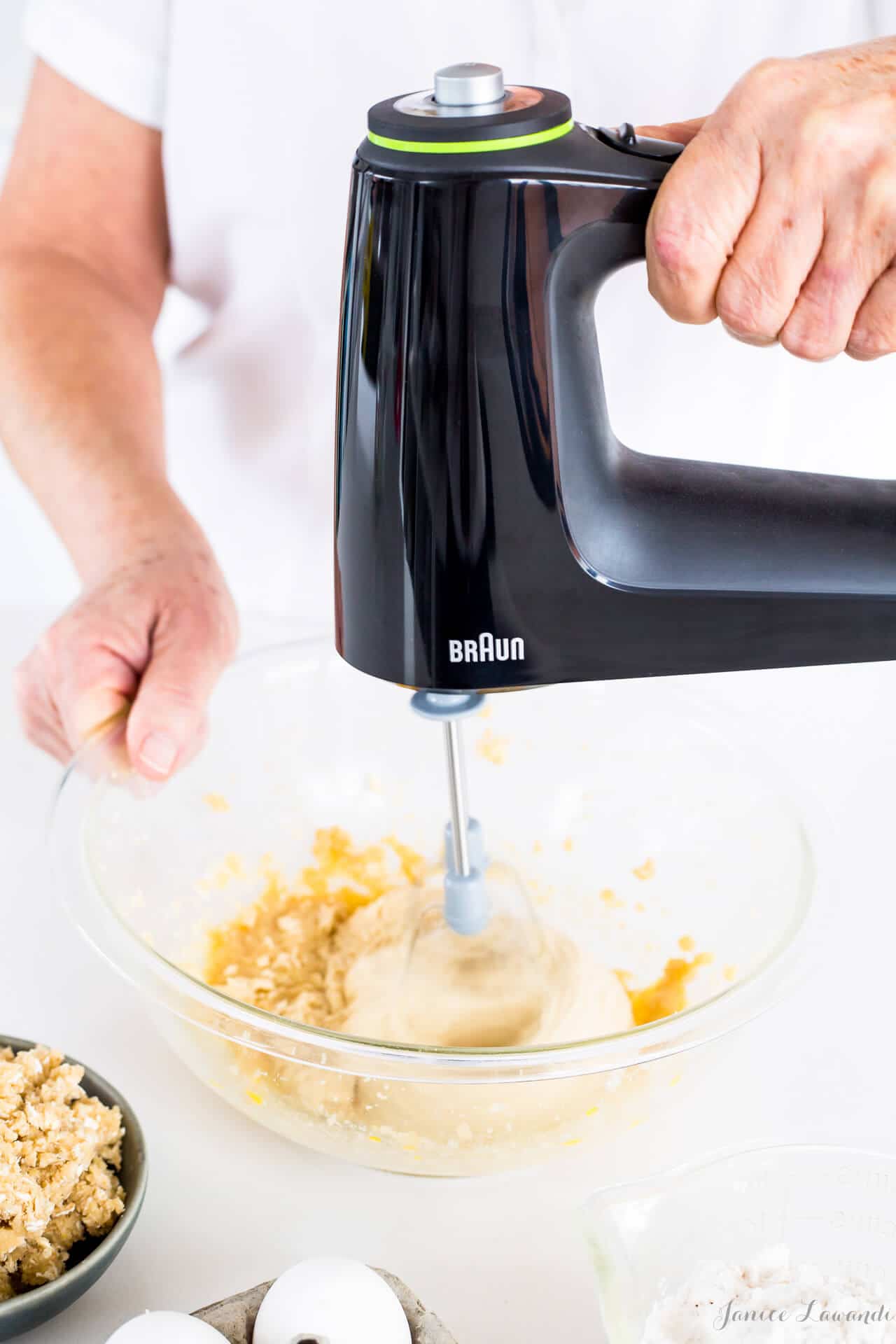 T
Tablespoon is abbreviated tablespoon (or sometimes T) and refers to a spoon with a volume of 15 mL in North America. This is important to note if you plan on doing any sort of baking conversions because in Australia, the tablespoon is actually 20 mL!
Teaspoon is abbreviated teaspoon (or sometimes t) and refers to a spoon with a volume of 5 mL in North America. Remember that if you don't have a tablespoon, in North America, the baking conversion is three teaspoons make a tablespoon!
Temper in baking is a verb used when cooking curds, and custards on the stove with eggs. To temper the eggs means to pour a hot liquid over them while whisking constantly. This gently warms them up without causing them to cook or curdle. Once the eggs are tempered, you can transfer them to your saucepan and continue heating to thicken them.
Tempering also refers to a method to make a more stable crystallized chocolate, by heating and cooling chocolate until it's tempered so that it will set and crystallize into a stable structure that is shiny, snaps cleanly when broken, and is less likely to melt in your hands.
Treacle is a syrup popular in the UK and Europe.
Golden syrup, also known as light treacle, is made from cane sugar and it is favoured over corn syrup in the UK. Lyle's golden syrup is the popular brand available at most grocery stores in the UK. It's used to make flapjacks. Golden syrup is an invert sugar made by treating sugar with an acid.
Dark treacle is black like blackstrap molasses, but it's much tastier. It's very popular in the UK where most baking recipes are made with dark treacle instead of fancy molasses. Dark treacle is a key ingredient in the lemon-glazed soft gingerbread cookies.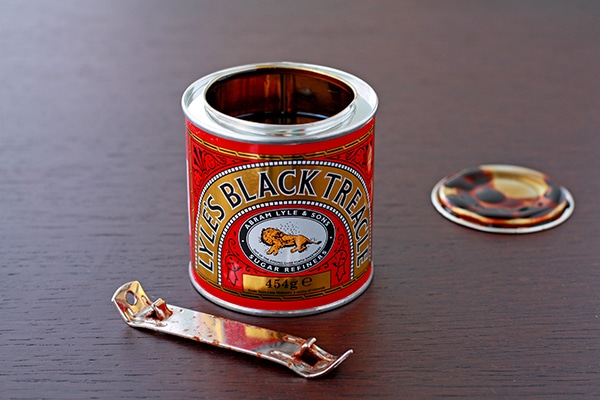 U
V
W
Whipping is a method to mechanically incorporate into a mixture: this can be done by hand with a whisk or using a stand mixer with the whisk attachment.
X
Y
Yeast are single-celled fungi. The type of yeast bakers use is Saccharomyces Cerevisiae, and it's the ingredient that helps bread doughs and other baked goods rise. Yeast are alive and feed off of sugar in doughs to grow and reproduce, releasing carbon dioxide, which is the gas that helps your doughs rise.
Z
Zest refers to the topmost layer of peel of the citrus fruit, but doesn't include the white pith, which can be quite bitter tasting. The zest of citrus fruit contains the citrus oils that are largely responsible for citrus flavour. Use lemon zest to flavour muffin batter when you are making cranberry lemon muffins.