Learn how to make grapefruit curd with this easy recipe made from freshly squeezed grapefruit juice and thickened with egg yolks and butter.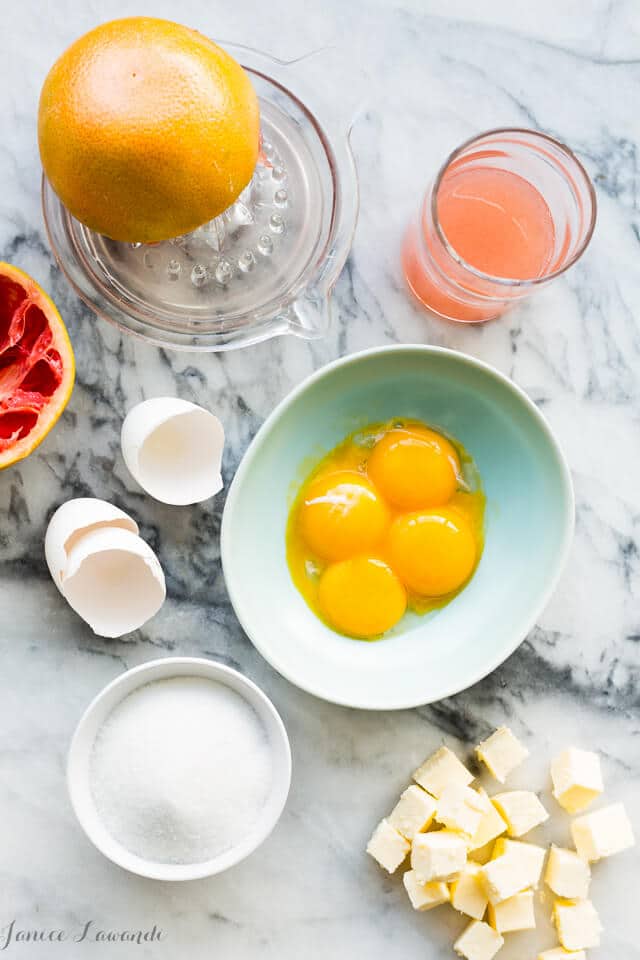 Making grapefruit curd is just like making classic lemon curd and tropical passion fruit curd. It's easy!
I like to heat the fruit juice with part of the sugar, while the eggs are whisked with the rest of the sugar before tempering the eggs with the hot liquid. I find I have more control this way.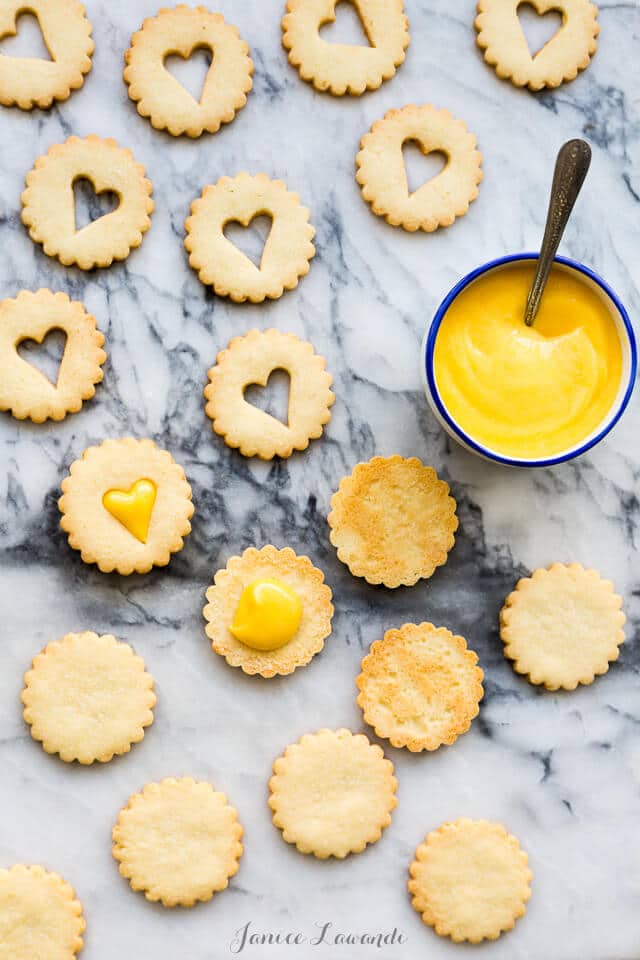 Disclosure: As an Amazon Associate, I earn from qualifying purchases.
For a smoother grapefruit curd, I always recommend to take the time to strain it as soon as you take it off the heat. This way, you will remove any cooked eggs or fruit pulp so that your curd is smooth and creamy. You can use this grapefruit curd to fill coconut cookies or smear it on toast for breakfast!
📖 Recipe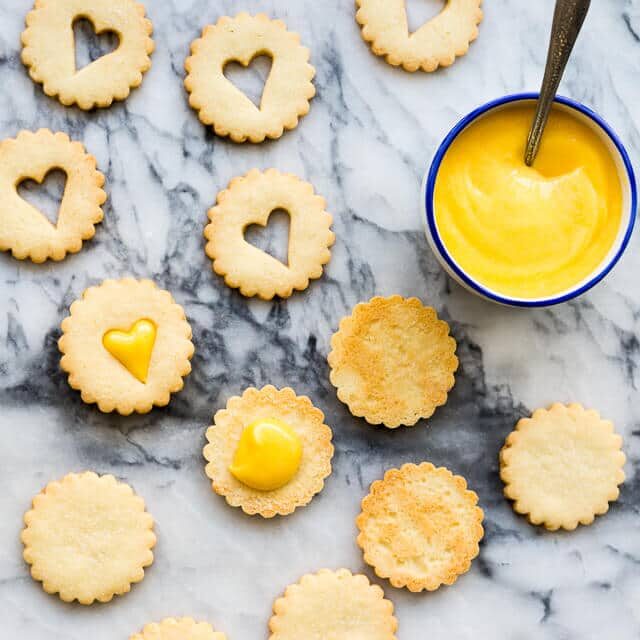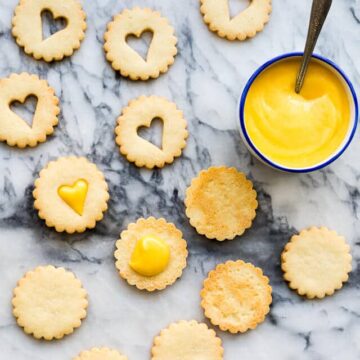 Grapefruit curd
This recipe yields a creamy grapefruit curd that works great sandwiched between cookies or spread on toast.
Ingredients
84

mL

freshly squeezed pink grapefruit juice

⅓ cup

100

grams

granulated sugar

½ cup

4

large egg yolk(s)

76

grams

unsalted butter

⅓ cup, cut into pieces
Instructions
In a small-to-medium saucepan, combine the grapefruit juice with half the granulated sugar. Set on a burner on medium–high heat.

Meanwhile in a medium heatproof bowl, whisk together the egg yolks with the rest of the sugar. Whisk vigorously until the mixture turns a very pale, light yellow. Set aside.

Place another bowl with a strainer over top next to the stove, and have the chopped butter ready on a plate close by as well. Have a heatproof spatula ready too. Do all this before going any further.

When the grapefruit juice just comes to a boil, take the pot off the burner and pour it over the sugary egg mixture. Whisk to temper the eggs and combine all the ingredients together. Pour the mixture back into the saucepan and return the pot back onto the burner. Whisk the mixture over medium–high heat until it comes to a boil. Then boil the mixture for 1 minute, whisking like mad.

After the minute has elapsed, immediately take the pot off the burner and turn it off. Drop the butter into the saucepan, a few pieces at a time, whisking constantly and when all the butter has disappeared into the curd, transfer it all to the strainer set over a bowl. Collect the curd in the bowl, then cover with cling film pressed directly on the surface to protect it from the air. Chill overnight.
Notes
Calories calculated per teaspoon of curd
Nutrition