Learn how to make pie crust from scratch with this self-paced online baking class, which includes video lessons on how to make pie crust with a food processor, a stand mixer, or by hand. In this online pie crust course, you will also discover the differences between the pie plates you can bake with and which to favour, how to blind- and par-bake single crusts, why temperature matters, and the science of pie dough and flaky pastries.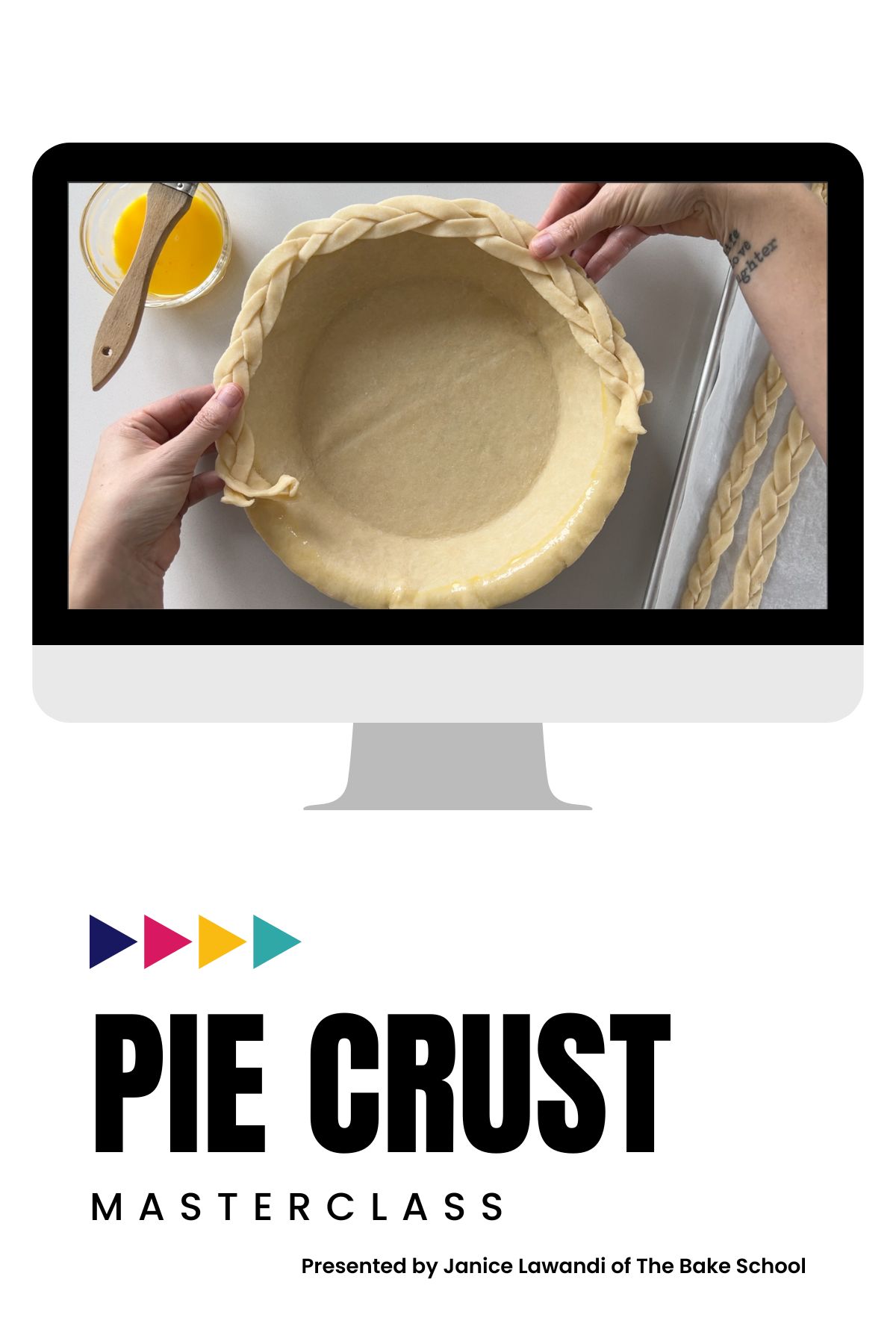 With Janice's guidance and lessons, you will learn the science and gain the skills necessary to master pie crust, whether you want to make them by hand, with a stand mixer, or a food processor. Janice shows you how to roll out pie dough and get it into a pie plate easily, as well as a few of her favourite decorating techniques, including crimped and braided edges, decorative cutout top crusts, and thin or fat lattice crusts. Janice's straightforward instruction and clean and simple visuals will make mastering pie crust as easy as pie!
Here's What You'll Get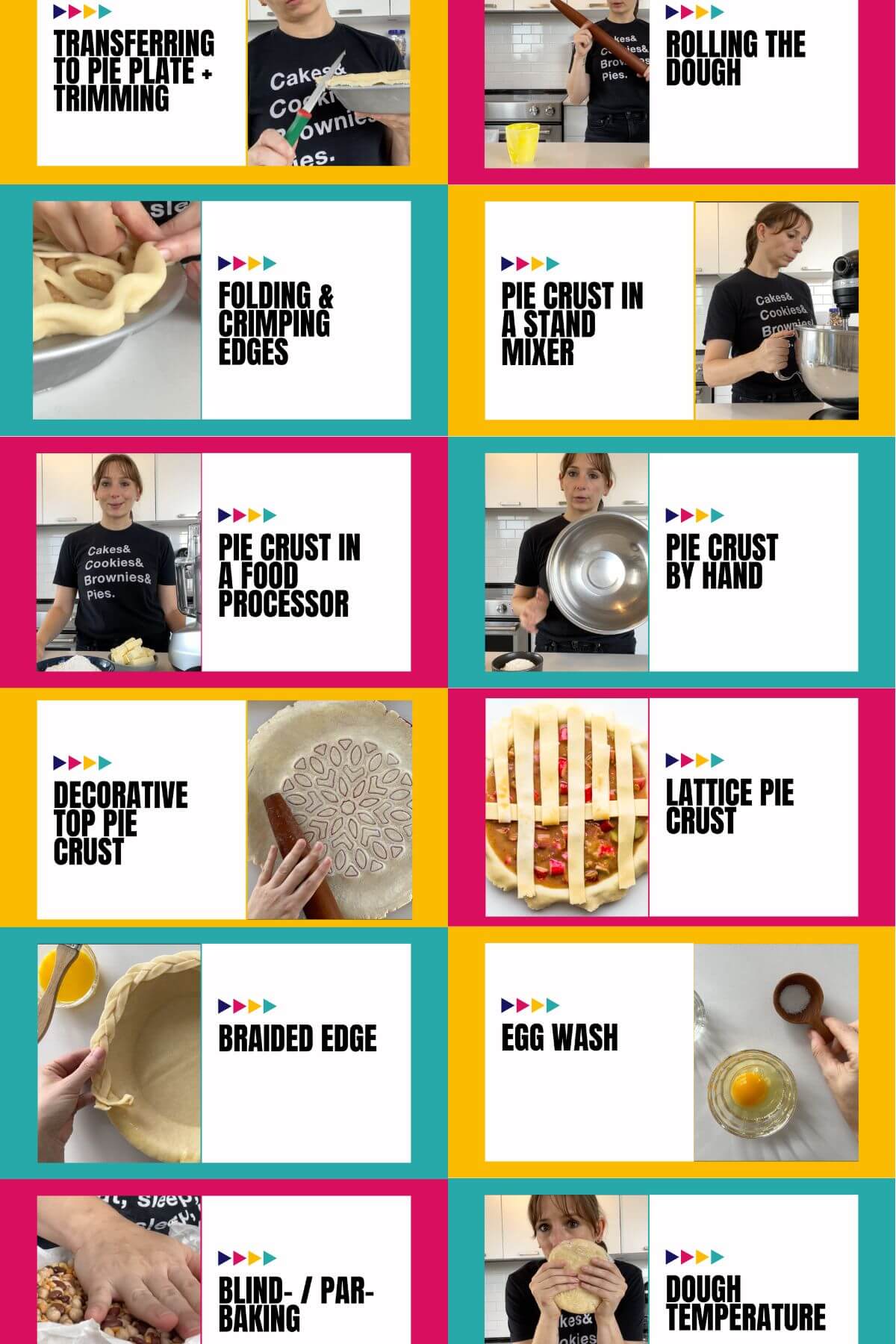 36 text-based lessons with many step-by-step photos in each lesson whenever necessary
PDF files that you can download with important information, including a list of equipment and basic pie crust recipes.
12 video lessons (roughly 45 minutes of combined viewing time) to show key techniques. The videos have closed captions which you can enable at any time so that the videos are accessible.
3 months free access to The Bake School Community where you can ask questions and get support from fellow bakers.
Sneak Peak of What's Inside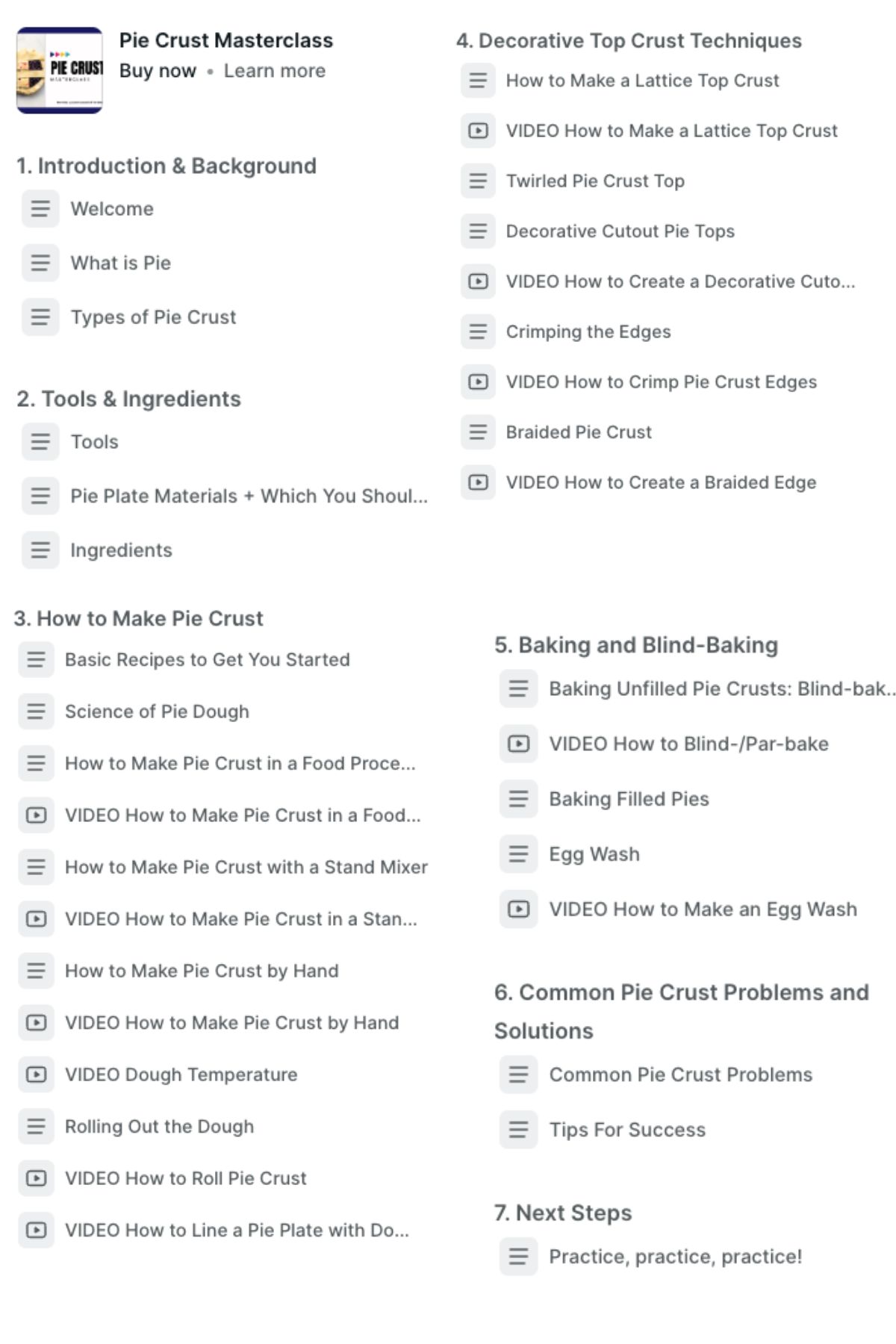 The masterclass curriculum features lessons about the different types of pie crusts, the ingredients and tools you can use, and how to make pie crust three ways with explanatory videos and step-by-step photos, as well as instructions and videos for rolling pie crust as well as decorating single- and double-crust pies. You will also learn about the science of pie dough to better understand what happens when things go wrong. There are also troubleshooting tips and tricks for success.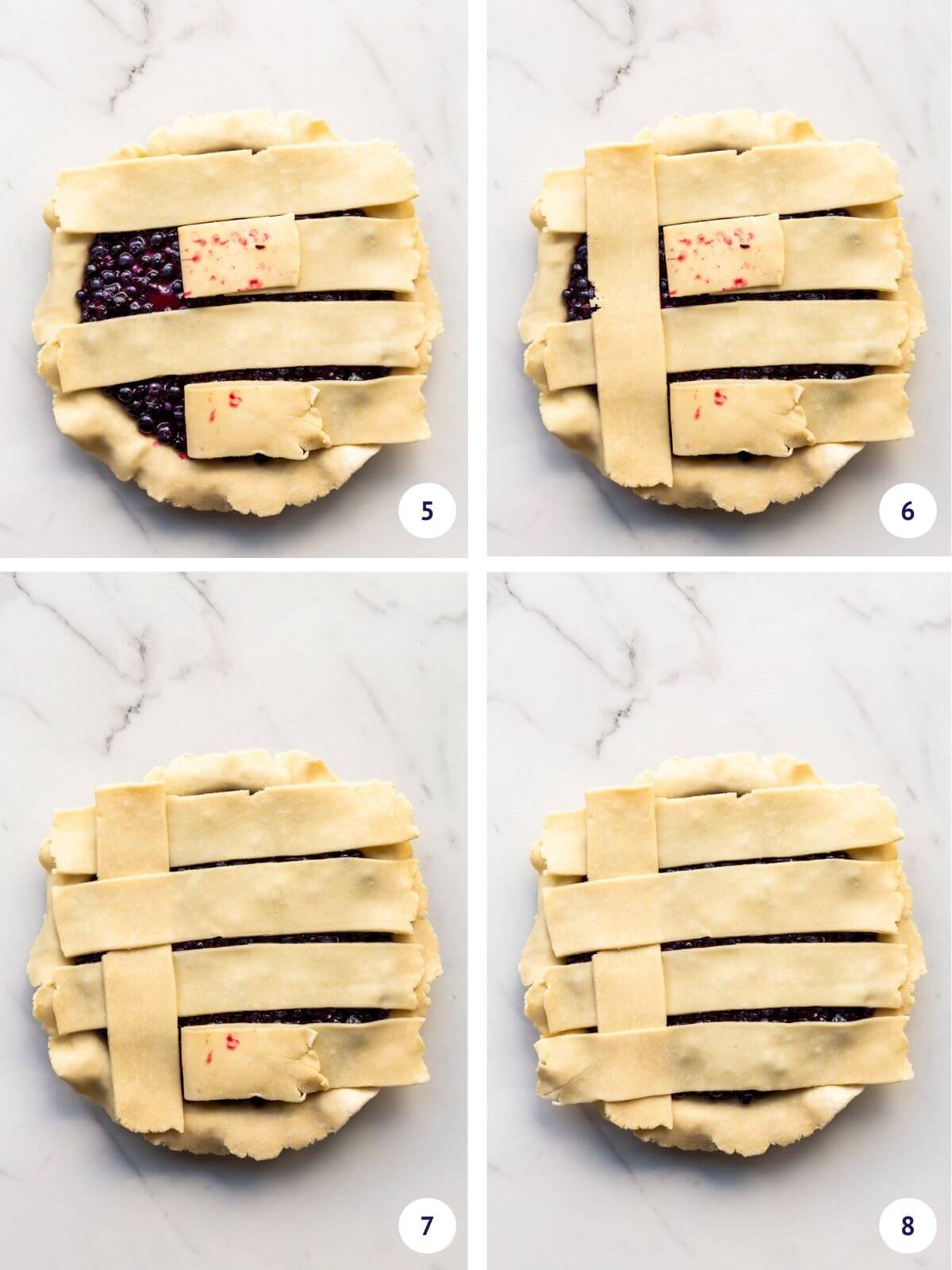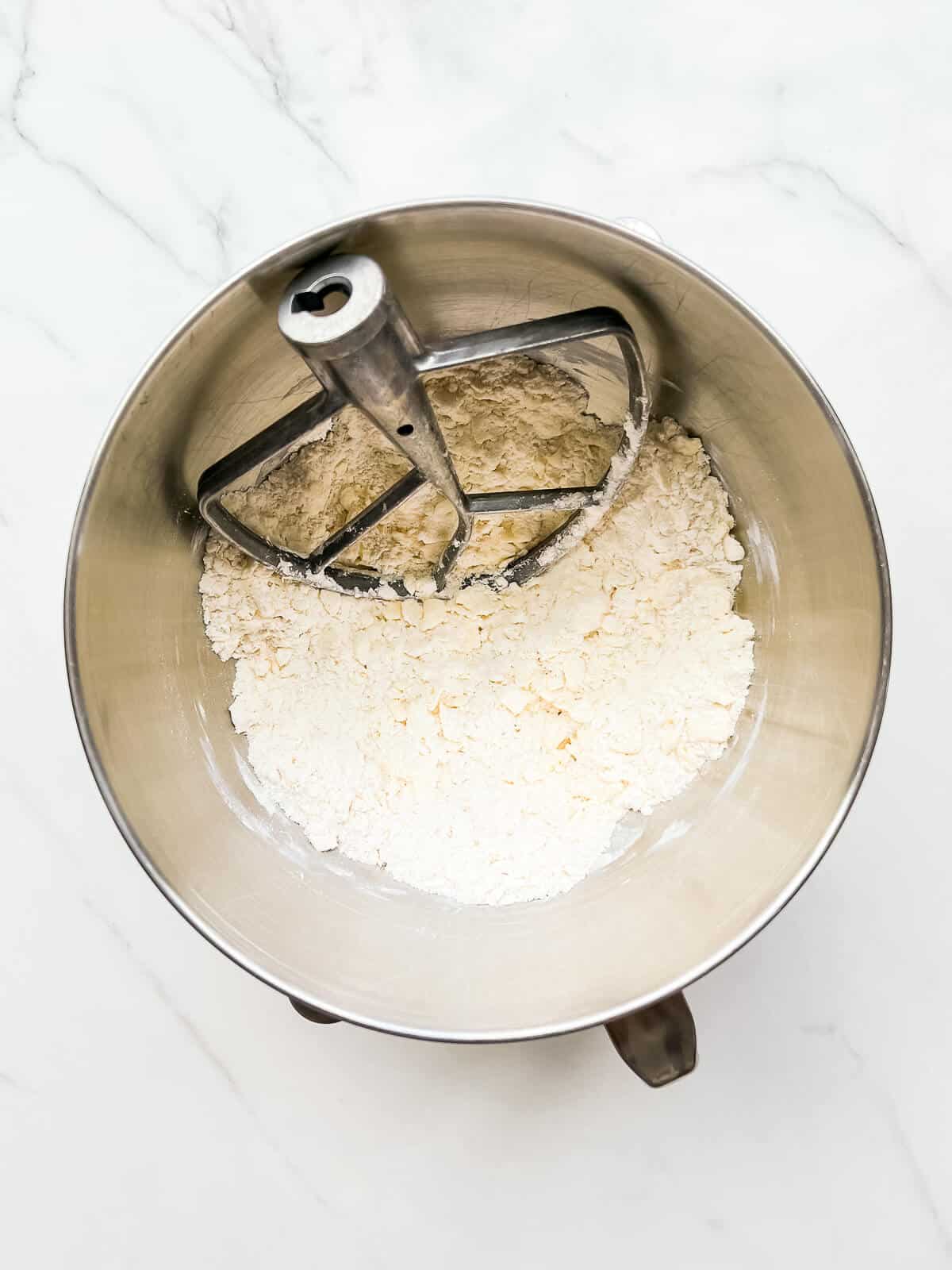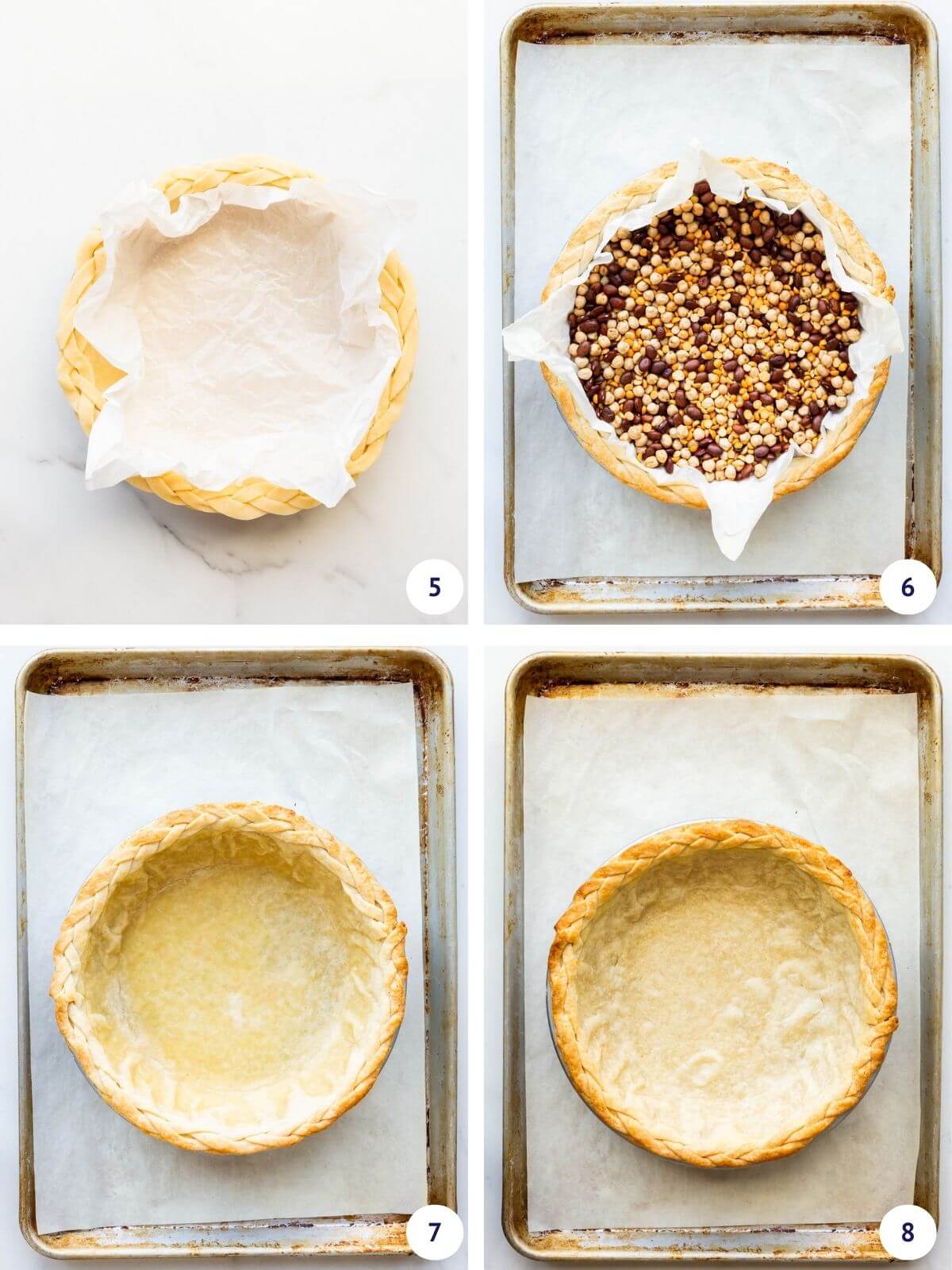 Clear step-by-step photos accompany the lessons so that you can visualize what happens at every step and master pie dough quickly and easily.
Course FAQs
How do I buy this class?
The Pie Crust Masterclass is available through Podia at learn.bakeschool.com. You can buy the class on the site to gain access to the lessons and videos! You will need to create a user profile with a password to access all your purchases, including this course.
How do I view the course?
Once you've completed your order, you will receive an order confirmation email from Podia for your records with a button to view the course. You will be directed to a new page on learn.bakeschool.com where you will login to your account and access your purchases, including the class if you bought it.
Please check your Spam and Junk folders if you think you are missing emails.
If you really can't figure it out, email us.
I am unhappy, how do I get a refund?
I'm sorry you are unhappy with your purchase. All sales of Digital Products are considered final and no refunds or exchanges will be issued since it's impossible to make a return on a digital product. Please email here to send me your comments.
How do I share the class with my friends?
Please do not share the download files or your course login with others. Instead, encourage your friends to purchase the course. You are welcome to save the PDFs shared in the course for future reference but the purchase is non-transferable.
How much does the course cost?
This online baking class costs $39.99 (USD)+ tax (taxes charged depending on your region).