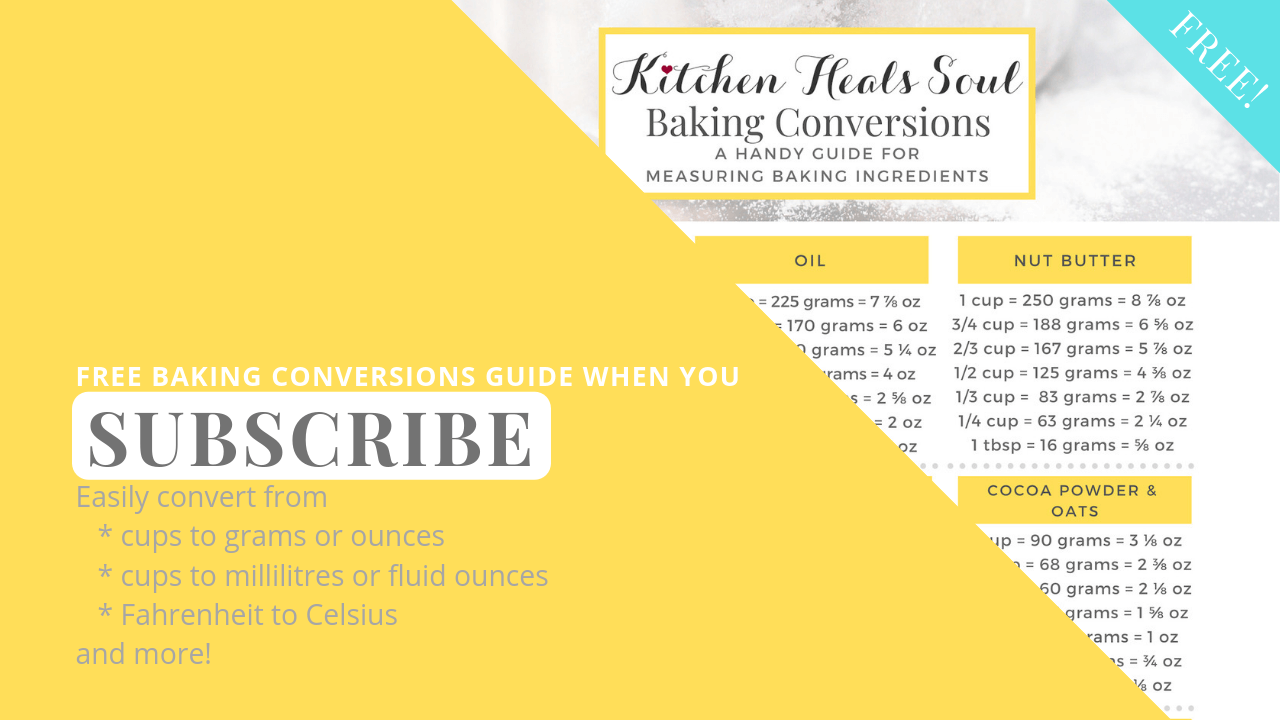 BECOME A NEWSLETTER SUBSCRIBER!
If you want to be able to easily convert baking ingredients, from cups to grams or grams to cups, this handy baking conversions chart will help you! Enter your email address below to sign up for the newsletter and as a thank you, you will receive the free Baking Conversions Guide, a super helpful pdf that you can print to use when you bake, or download on your tablet or computer and save it to use later! The newsletter is sent out weekly.
Sign up today! It's free! The link to download the chart will be emailed to you after you sign up. Then you can print the pdf or download it to use later on your tablet, phone, or computer.
---