Take notes like a professional pastry chef and record all your baking experiments with this Baking Recipe Notebook, a baking journal with space to record recipes, take notes, and a handy set of baking conversion charts.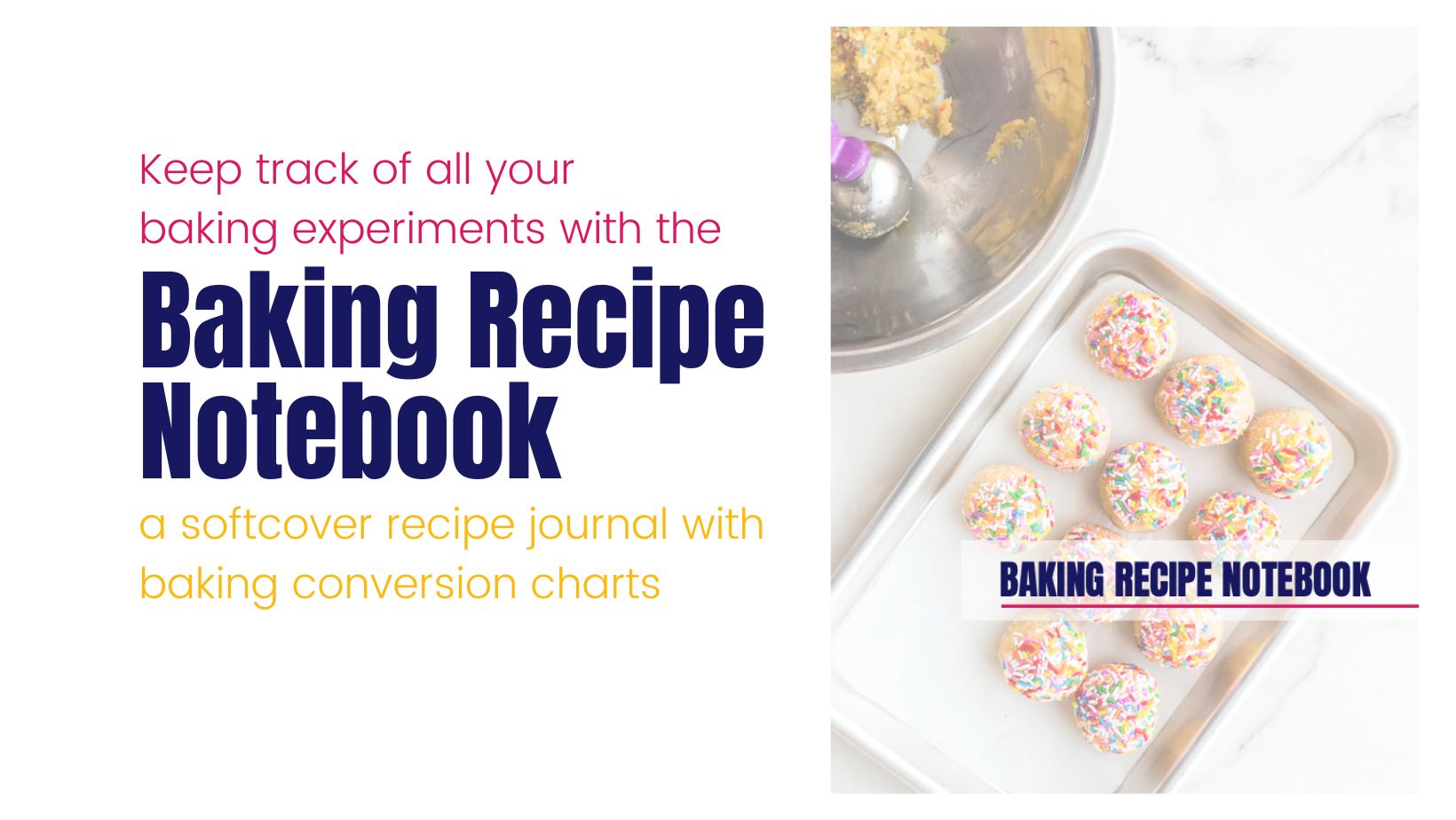 Whether you are a new baker or more advanced, you must take note of everything you do so that you can document your processes and learn from both your baking successes and failures! It's essential to take note of what you do when you bake so that you can improve with every recipe, but also so you can refer back to what you did if you want to repeat something or do things differently.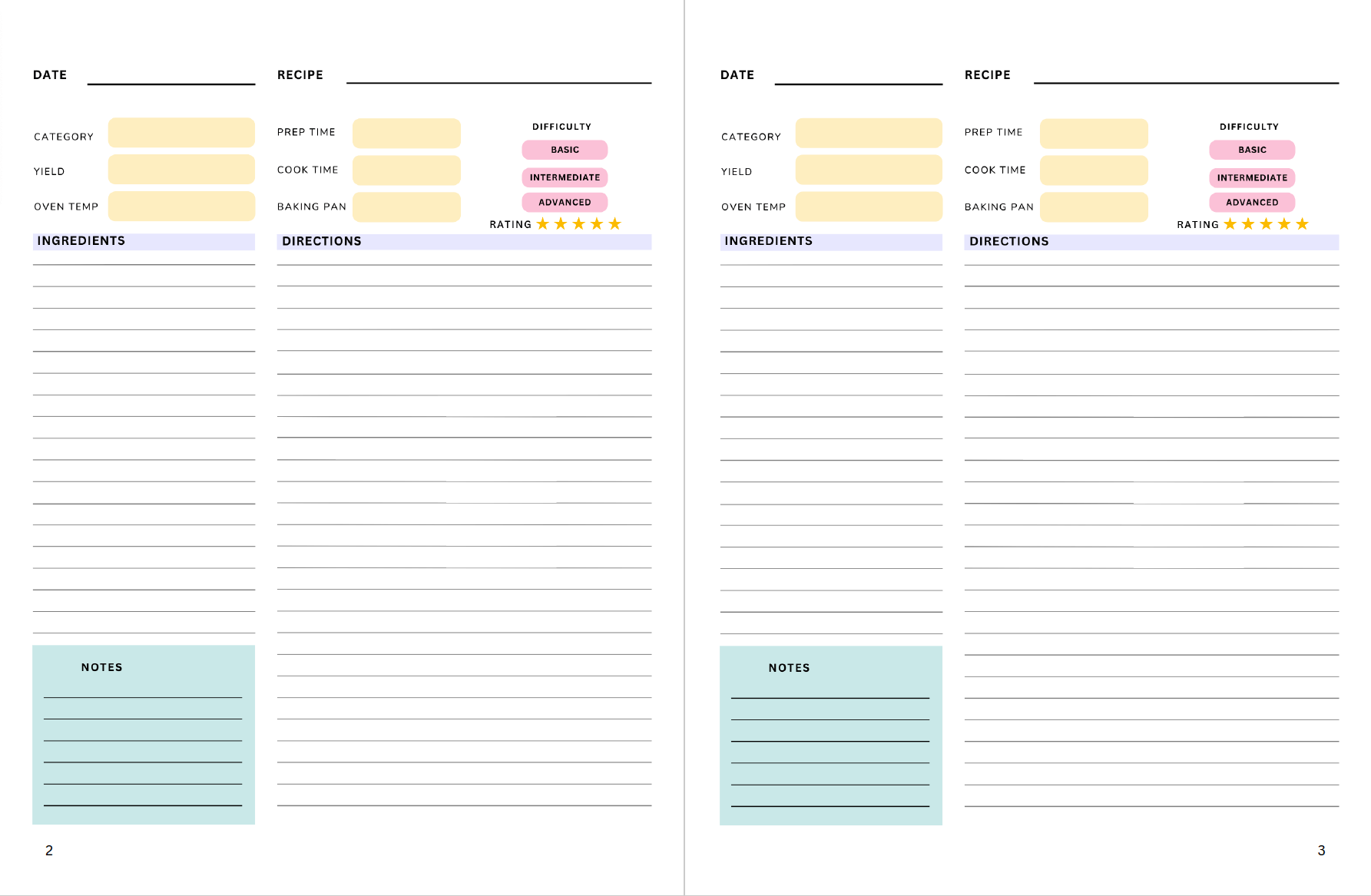 I created a recipe journal, modelled after the lab notebooks I wrote in while I worked on my PhD in Chemistry, to help you document your recipes and your notes.
You can also use this notebook as a place to write down and store your favourite recipes so you never lose them and then you can pass it on to family and friends.
Here's What You'll Get
A 147-page paperback—dimensions are 8.5x11 inches (216 x 279 mm)—book with:

a matte soft cover you can easily wipe off
a blank recipe index with page numbers so you can list all the recipes in the book and stay organized to find them later
120 paginated blank recipe pages including key points such as pan used, oven temperature, yield, category, baker's level, star rating
a section for notes on every recipe page to document your results and ideas for future changes to the recipe and also extra note pages at the end of the recipe section to document any ideas you want to jot down for later

baking conversion charts and lists for ingredients, pan dimensions and equivalents, oven temperatures, volumes and weights, candy-making temperatures, and even a baking pantry checklist
Sneak Peak of What's Inside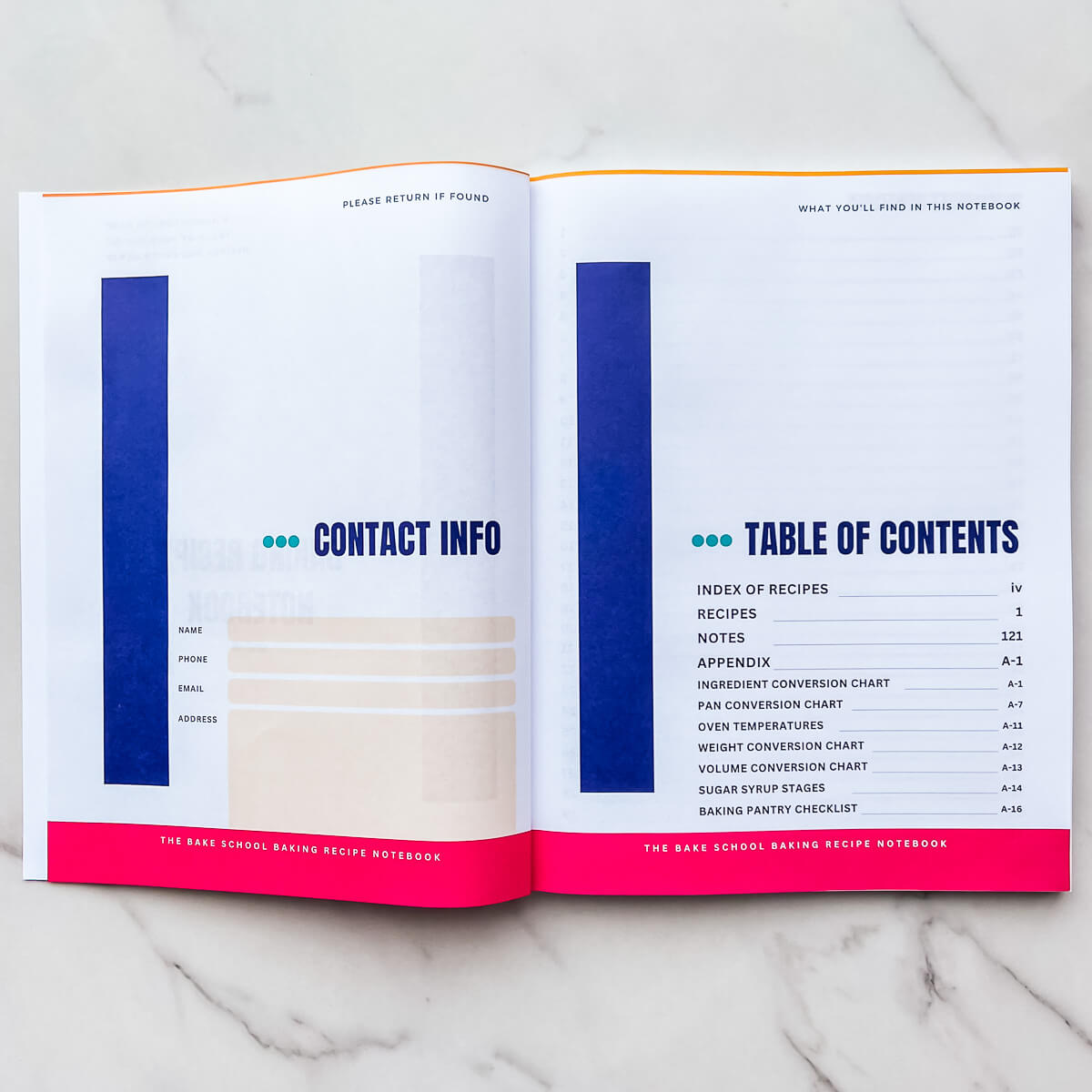 The book includes a page for your contact info and a table of contents.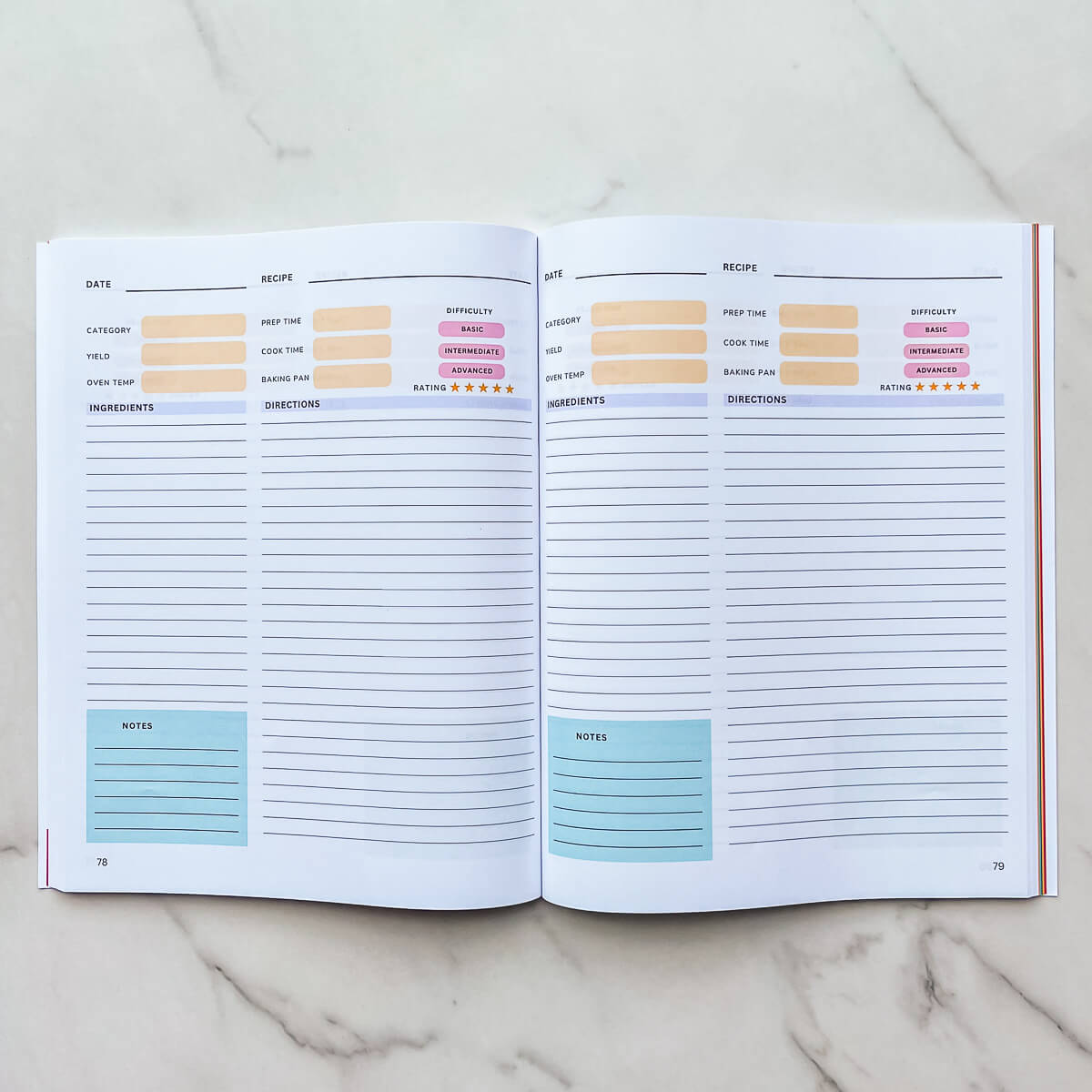 You can write out 120 recipes in this notebook, with space for your ingredients, directions, as well as prep/cook times, oven temperature, notes, and star rating.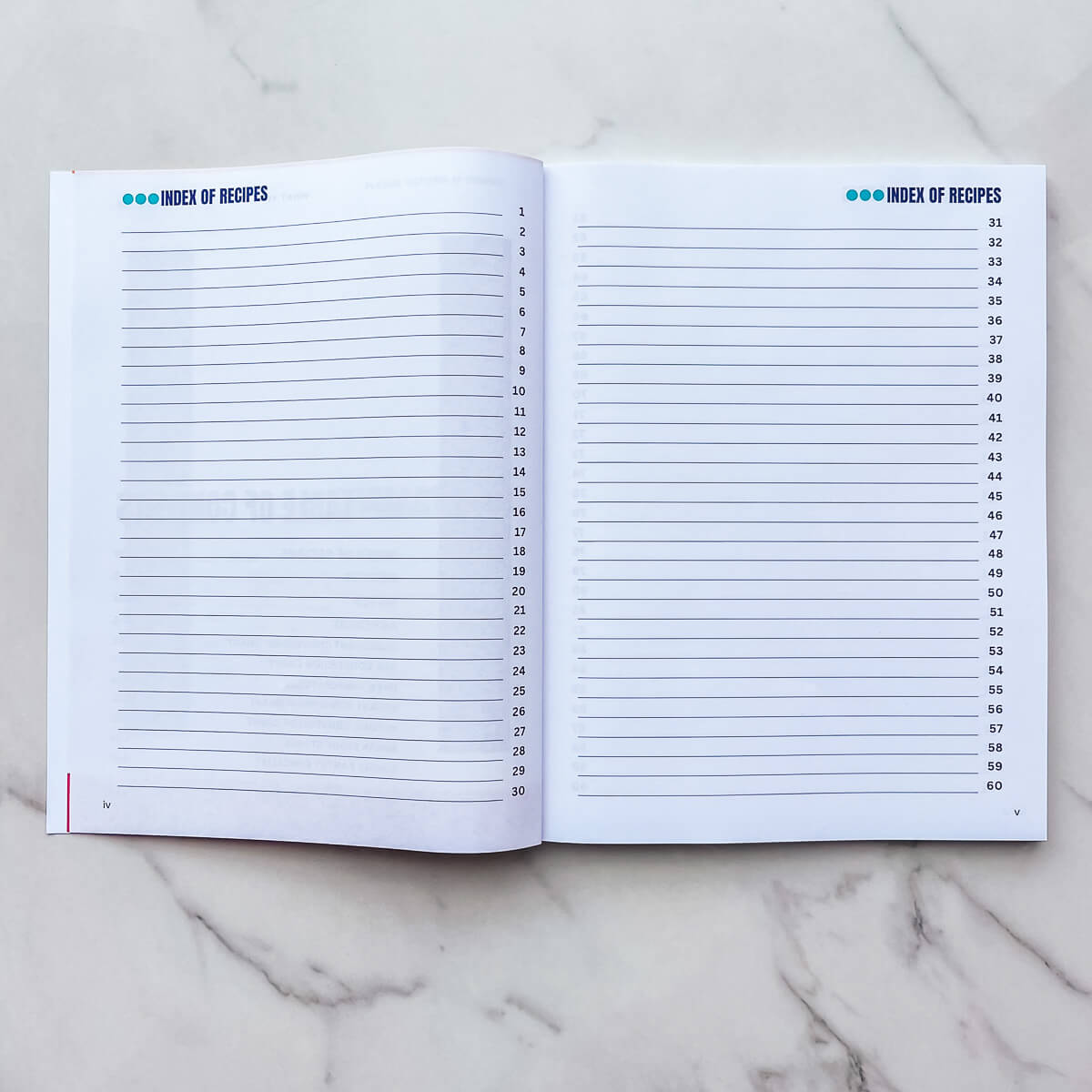 There's a blank recipe index that is paginated so all you have to do is fill in your recipe titles.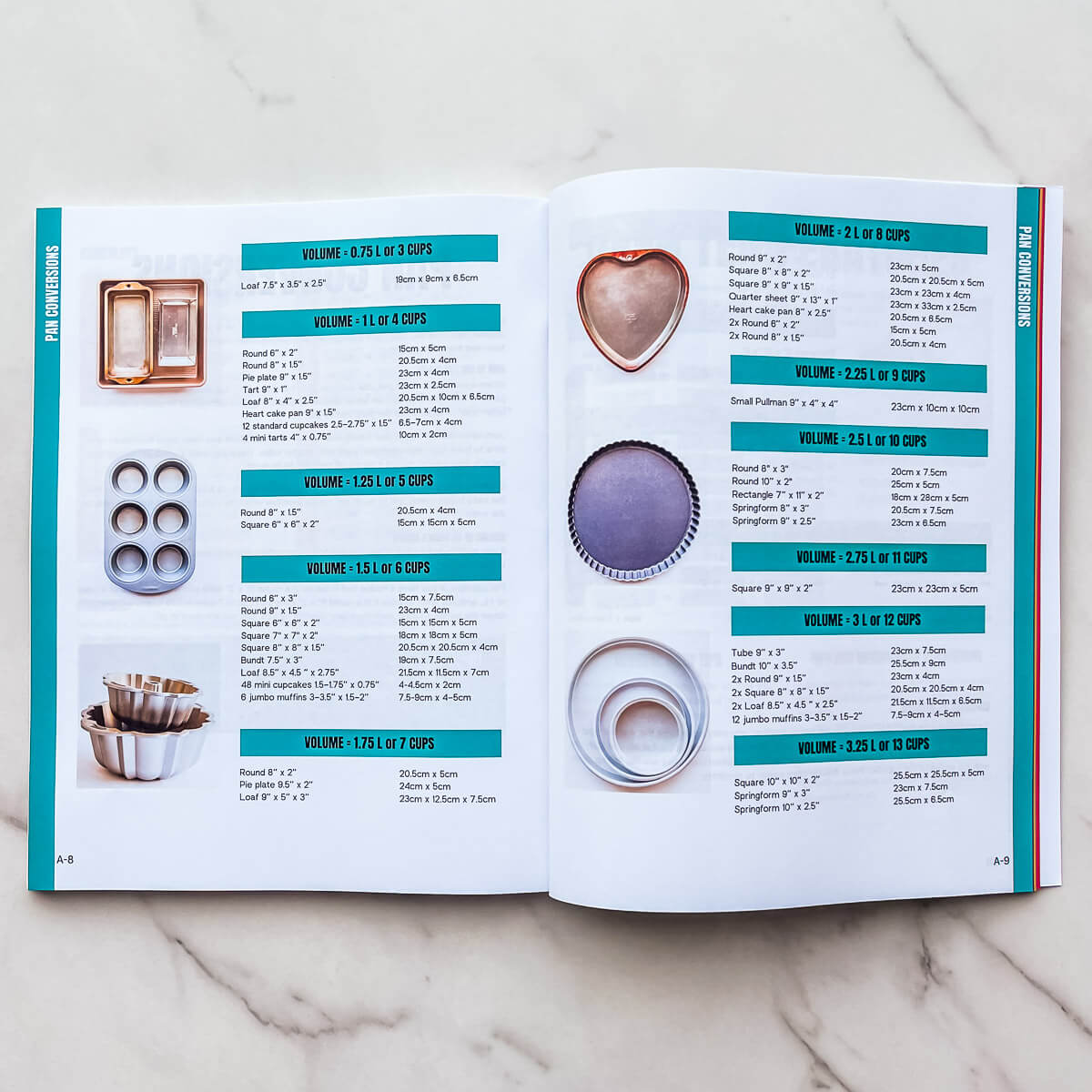 The appendix includes essential baking conversion charts for ingredients, weights, volumes, pan sizes, oven temperatures, candy cooking temperatures, and even an ingredient checklist.
Product FAQs
How do I order this baking journal?
The baking notebook is available on Amazon so you can order it here and benefit from free shipping if you are an Amazon Prime member!
I am unhappy, how do I get a refund?
I am so sorry you aren't happy with the product. As this product is printed and sold by Amazon, please visit Amazon's help centre to return the product through their site. Feel free to use the contact form on my site to send me some constructive feedback if you can (please be polite and respectful!).