Scaling Recipes Up and Down Like a Pro is the ultimate baking companion for bakers of all levels! Whether you're just starting your baking journey or have years of experience, this ebook is here to revolutionize the way you bake. No more struggling with complicated baking math or wondering how to adjust your recipes to fit different pan sizes.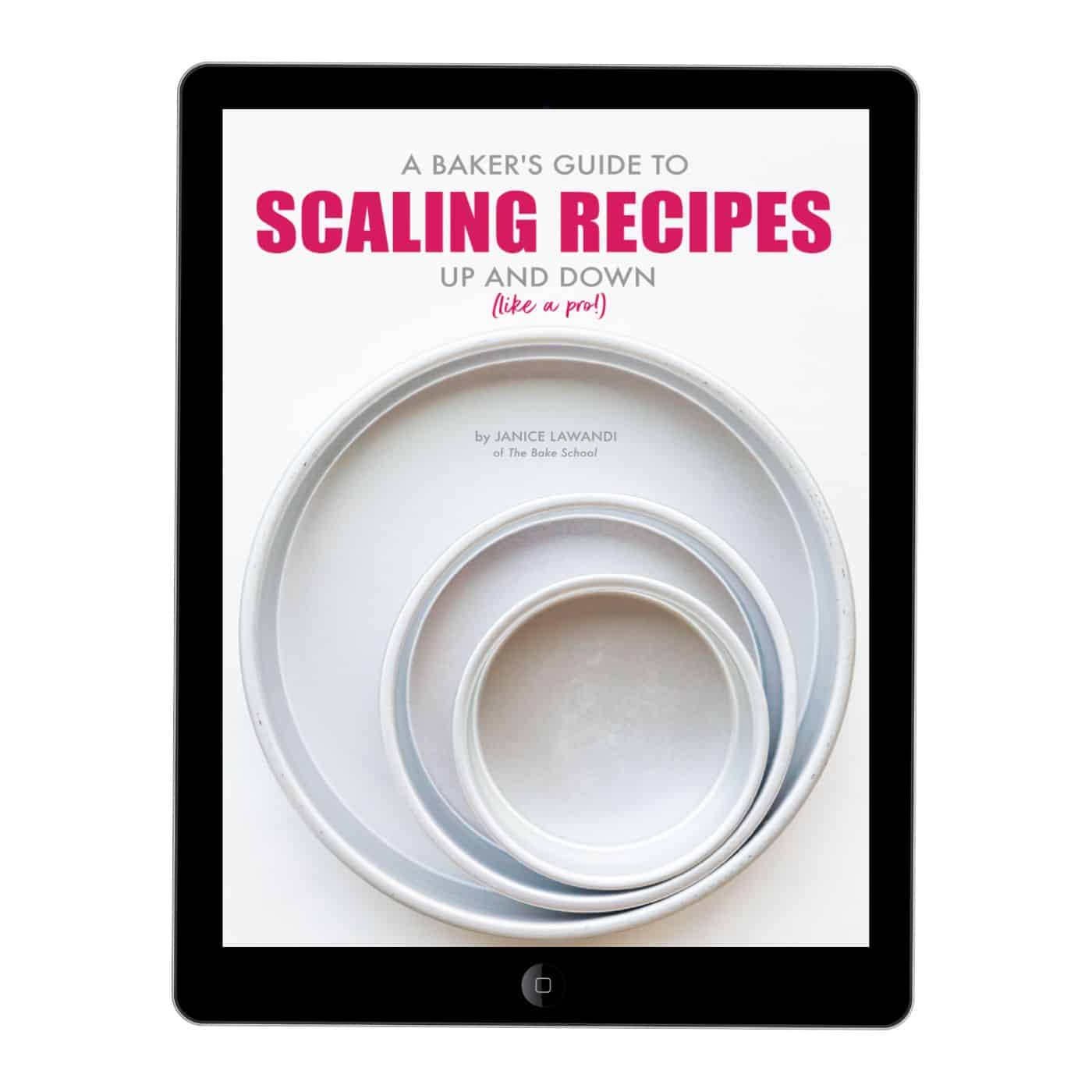 With this ebook, you'll learn the art of modifying any recipe to suit the pans you already own. We'll even teach you the secrets of perfectly dividing an egg!
If math isn't your forte, buy the bundle! It includes this ebook and a workbook of calculator spreadsheets that will do the math for you! Get ready to take your baking skills to new heights with this must-have resource!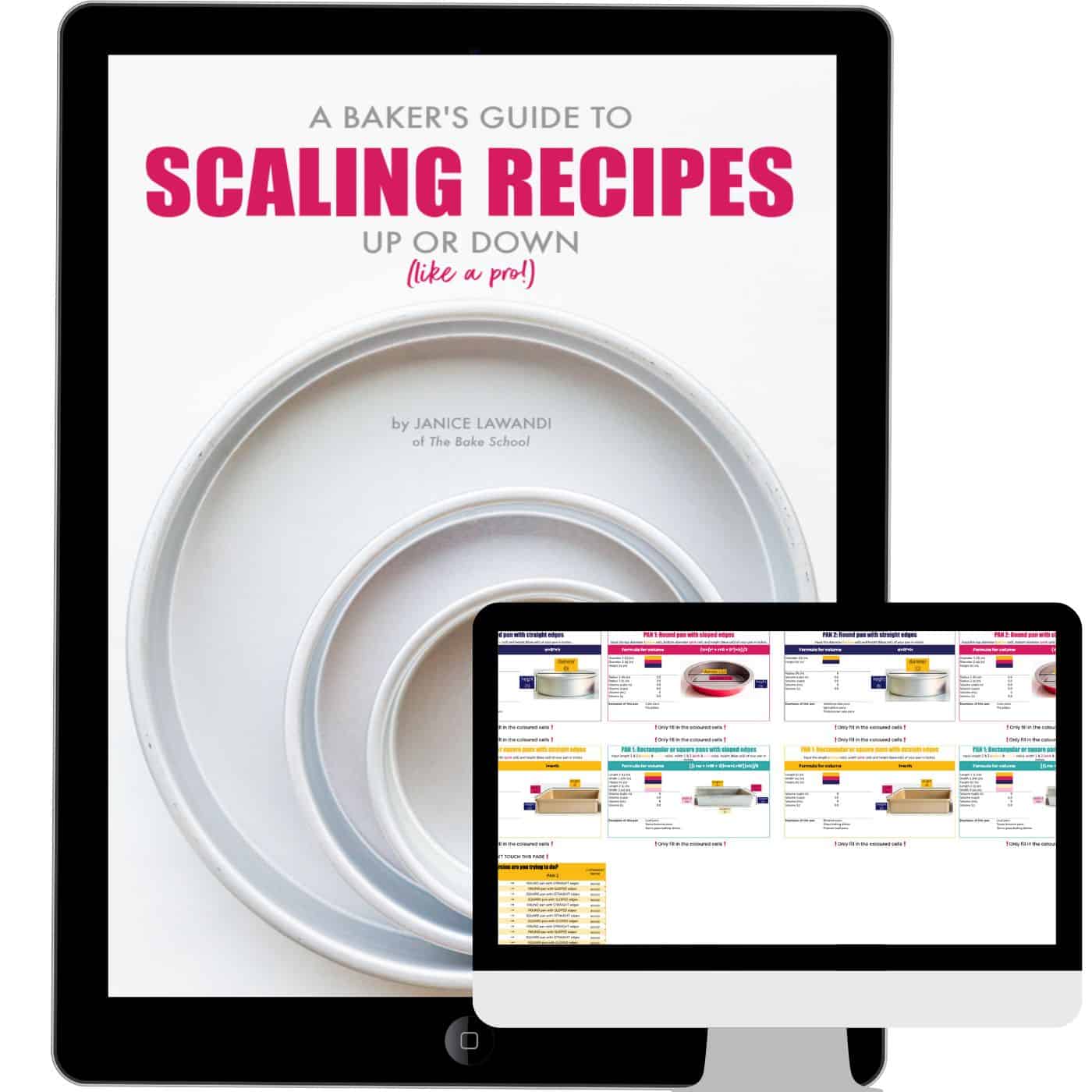 Scaling Recipes Up and Down BUNDLE
Includes both the ebook and workbook so that you can learn how to scale recipes up and down like the pros!
What This Ebook is About
Scaling Recipes Up and Down Like a Pro is an ebook for bakers of all skill levels. Whether you're a beginner, an experienced baker, or a professional, this ebook equips you with the knowledge to modify any recipe to fit the pans you own.
Say goodbye to the frustration of having the wrong pan size: with the step-by-step process, you'll learn how to modify any recipe to fit the pans you own. No more baking math headaches or guesswork involved!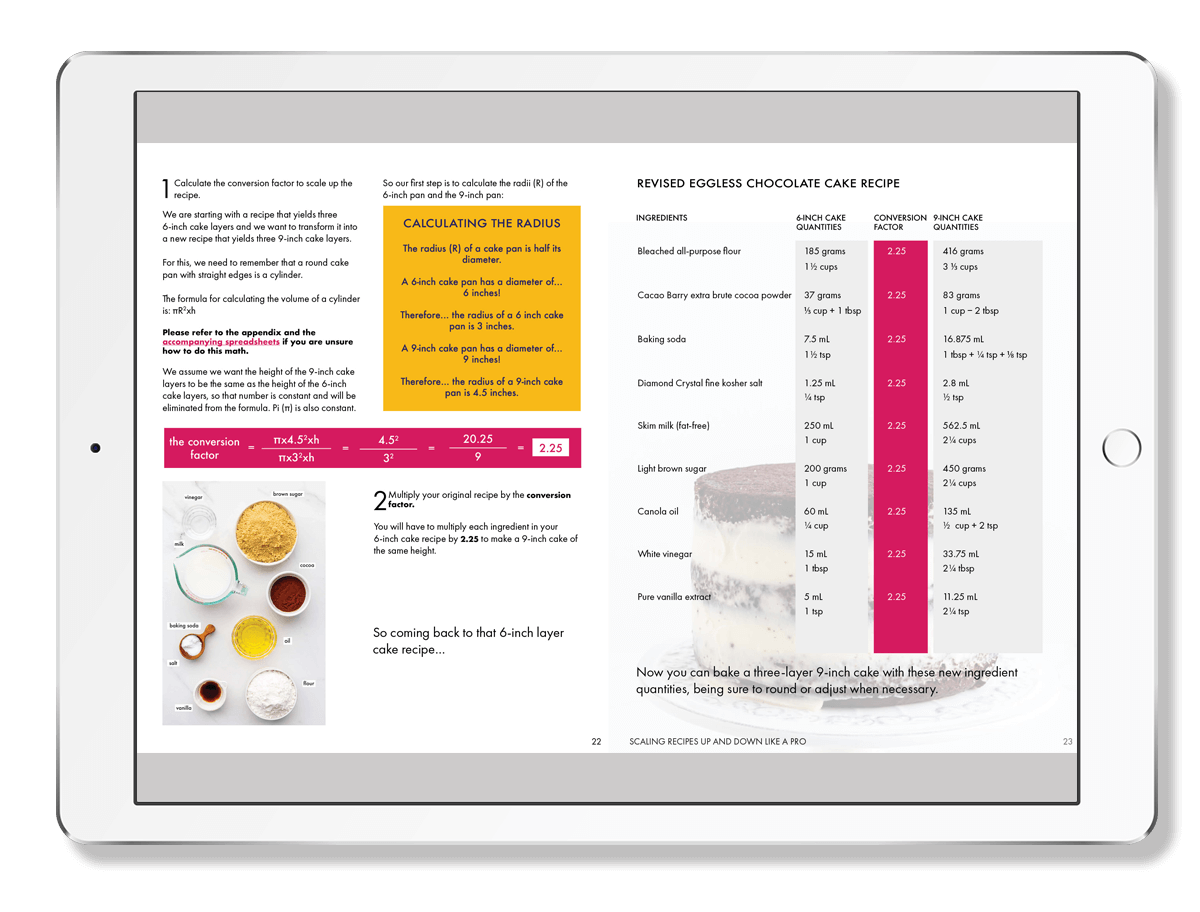 Discover the secrets of adapting recipes to accommodate different bakeware and batch sizes, and unlock a whole new world of baking possibilities. Get ready to scale recipes up and down like a pro with our comprehensive workbook – your kitchen adventures will never be the same again!
Note: This product is a digital ebook that can be displayed on a tablet, smartphone, or computer. It does not include physical copies of the book.
What You'll Learn
The ebook covers essential topics such as:
the pros and cons of scaling recipes up and down
how to divide an egg
how to deal with fractions that make math extra tricky
how to deal with decimals
how to calculate the volumes of a variety of pans
how to calculate a conversion factor to scale recipes up and down
how to apply a conversion factor to a recipe
how to calculate pan volumes
the baking math professional bakers do every day to adapt recipes to different pan sizes or batch sizes.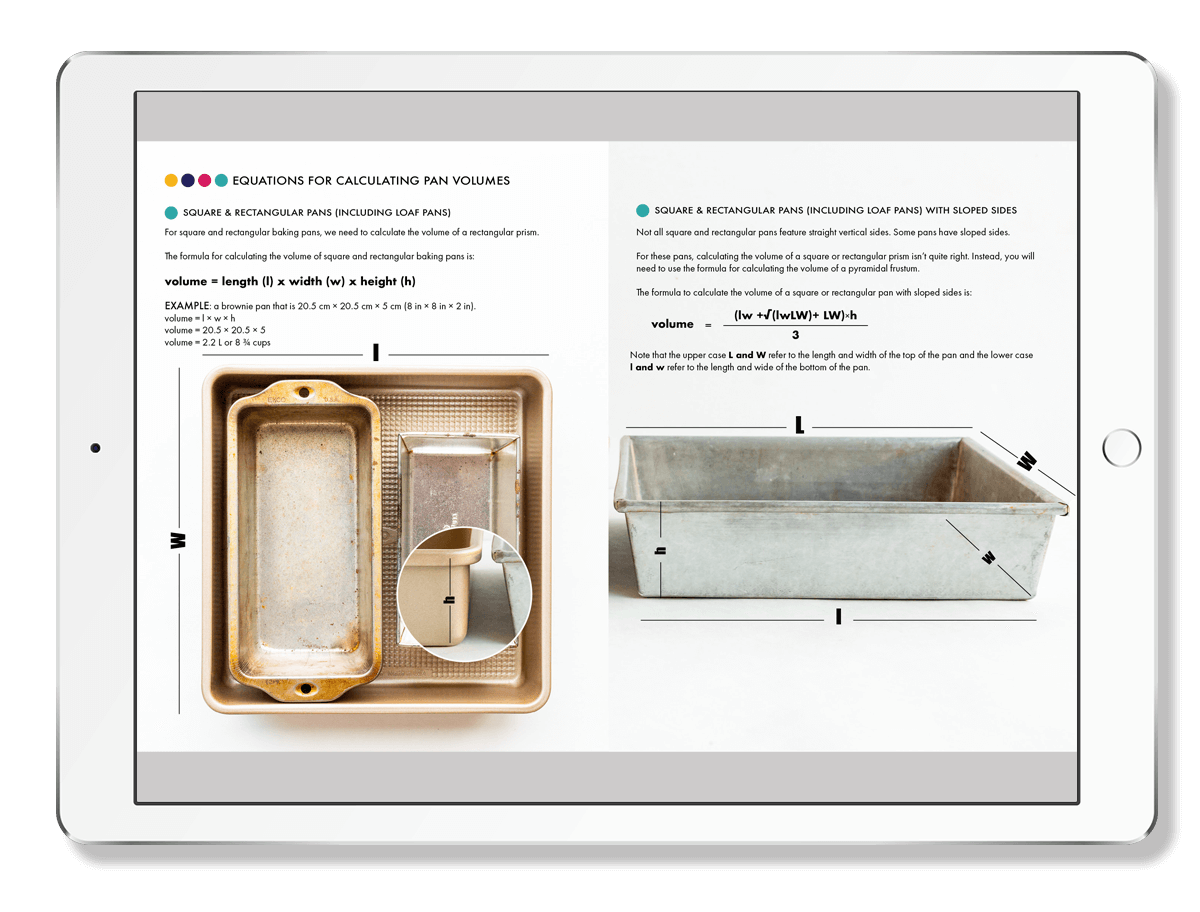 The ebook includes two practical examples, one for a cake recipe and another for a cookie recipe, allowing you to see the logical steps and processes in action. Additionally, the ebook provides detailed equations and numerous images that visually guide you through the equations and the entire process. With Scaling Recipes Up and Down Like a Pro, you'll gain the confidence and skills to confidently adapt any recipe to suit your baking pans and needs.
Why You Should Buy This Ebook
This book is for you!
If you've ever wanted to take a recipe for a 6-inch cake and transform it into a recipe for a 9-inch cake
If you've ever wanted to increase or decrease the yield or batch size of a recipe
If you've ever wondered how one cake pan compares to another in terms of volume and amount of batter needed
If you don't know how to measure out half an egg
Frequently asked questions
How do I download the ebook?
Place your order here. Once completed, you will receive an order confirmation email from Podia for your records with a button to view/download the product. You will be directed to a new page to download the product.
Please check your Spam and Junk folders if missing emails.
Follow the Podia instructions to download your PDF onto your mobile device or computer. 
If you really can't figure it out, email us.
I'm having trouble downloading the ebook, can you help me?
Please email here.
I am unhappy, how do I get a refund?
I'm sorry you are unhappy with your purchase. All sales of Digital Products are considered final and no refunds or exchanges will be issued since it's impossible to make a return on a digital product. Please email here to send me your comments.
How do I share this ebook with my friends?
Please do not share the download files you purchased with others. Instead, encourage your friends to purchase their own copies. You are welcome to save the PDFs for future reference, but the purchase is non-transferable.
How much does this ebook cost?
The ebook is USD24.99. The purchase will give you access to any future updates to the ebook.
Sales taxes and surcharges may apply.