To go straight to the recipe for these doughnuts? click here for the baked amaretto doughnuts recipe.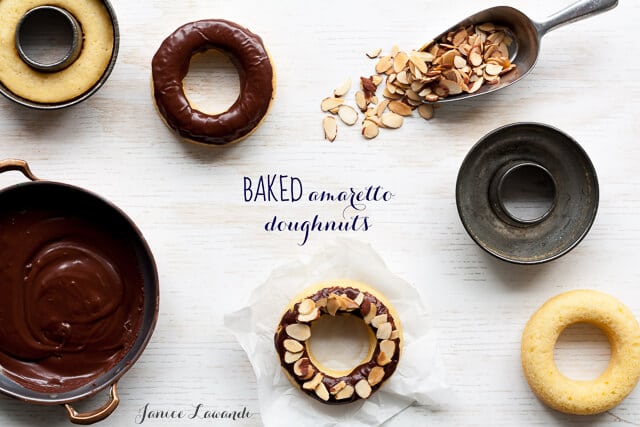 I remember the first time I had to set up a reaction during my PhD. There I was, supposedly on my way to claiming myself as an "expert," and yet I didn't even know what type of glassware to put the reaction mixture in: was I supposed to use an Erlenmeyer or a beaker? The answer was neither. It was embarrassing, not that anybody made fun of me. I can be really tough on myself, but it was more than that. It was a very shy and vulnerable time for me because my work was entirely dependant on others showing me how to do things. I think that's the hardest part of change and taking on new projects: the beginning stage where everything is new and it takes you ten times longer to do everything because everything is new.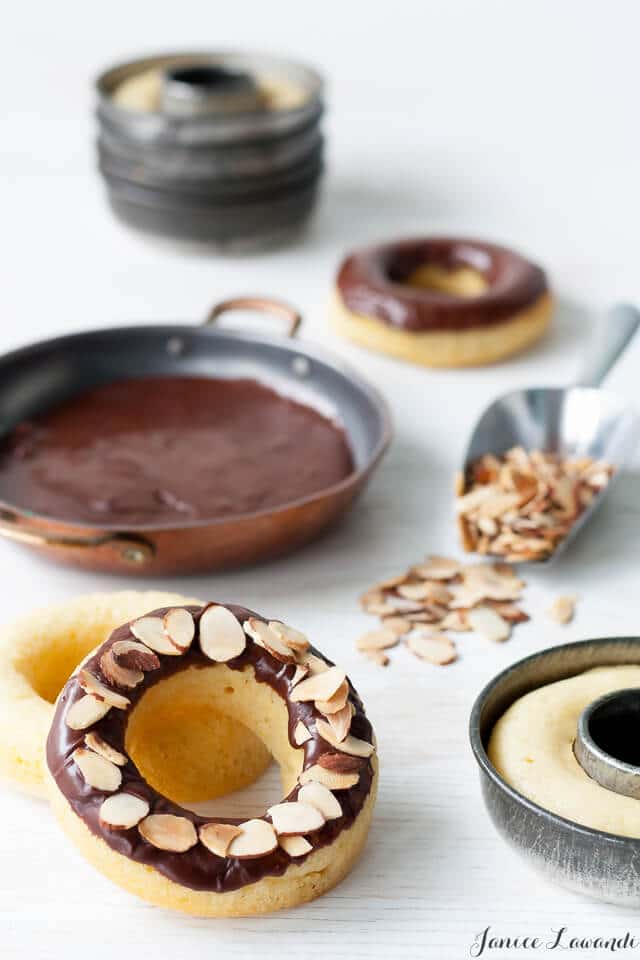 I started a new job, which I am so excited about, but for now, I'm at that stage where I don't know where anything is, I can't remember even half of my co-workers names, and I ask a ton of questions (and sometimes the same questions twice because I don't quite catch the answer the first time around). I long for the time when I feel at home in the building, where I know who everybody is, where the office supplies I need are.... but more importantly, I can't wait for that moment where I can do my job well and be as useful as I can. If anything, my PhD definitely showed me that eventually, I will know what I am doing, and I will finally feel like I'm actually "useful", so I just have to be patient.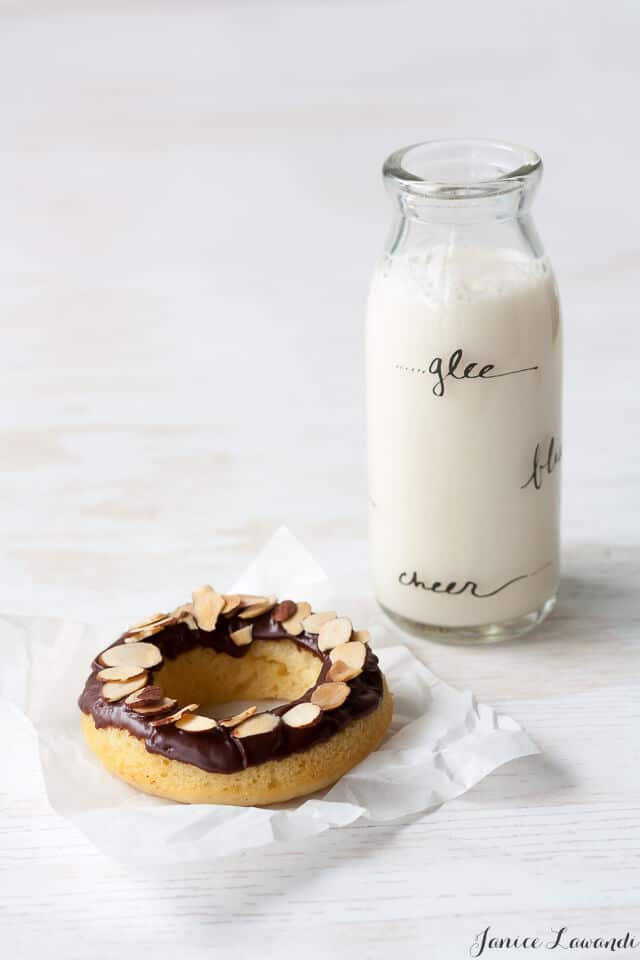 In the spirit of taking on new challenges, I decided to show that you can easily replace the milk in your baking recipes with Almond Breeze. It's as easy as swapping out one for the other. And to celebrate my new job, what better way than with doughnuts! These doughnuts are cakey and flavoured with amaretto, definitely a fun treat. If you'd prefer a plain baked doughnut recipe, try these sour cream baked doughnuts or pumpkin baked doughnuts flavoured with cardamom.

Baked amaretto doughnuts recipe
Baked amaretto doughnuts
Chocolate-glazed baked amaretto doughnuts made with Almond Breeze. These doughnuts are baked, not fried.
Ingredients
For the doughnuts
83

mL

Almond Breeze unsweetened almond milk

⅓ cup

28

grams

unsalted butter

2 tbsp

67

grams

granulated sugar

⅓ cup

1

tbsp

amaretto liqueur

¼

tsp

pure vanilla extract

1

tsp

vinegar

1

large egg

125

grams

all-purpose flour

1 cup

1

tsp

baking powder
Instructions
First prepare the doughnuts
Preheat the oven to 350ºF. Prepare your doughnut pans by greasing them and then placing them on a baking sheet.

Melt the butter with with almond milk over medium–high heat in a small saucepan.

Pour this mixture over the granulated sugar in a medium bowl. Let cool until the mixture is just warm/almost room temperature, stirring every so often to help dissolve the sugar.

Add the amaretto, vanilla, vinegar, and egg and mix well to combine.

In a separate bowl, combine the flour, baking powder, and salt. Pour the wet ingredients over the dry ingredients and whisk to combine.

Transfer the doughnut batter to a piping bag and pipe into the prepared pans.

Baked the doughnuts for about 10 to 12 minutes, then transfer to a wire rack to cool completely.
Prepare the glaze
In a small bowl whisk together all the ingredients to form a thick, not too drippy glaze. Smooth it on the tops of the doughnuts with an offset spatula or twist/dip the tops of each in the glaze, finishing with a sprinkling of toasted almond.

Best eaten the day they are made.
Nutrition
Almond Breeze sent me samples of their almond milk and financial compensation to develop recipes with their products this month. Thanks for supporting the sponsors that allow me to create new recipes for Kitchen Heals Soul. As always, please know that I wouldn't mention the product if it wasn't worth it. And I really have been using Almond Breeze since 2009.