Made from granulated sugar and ground cinnamon, cinnamon sugar is such an important pantry staple to keep in your cupboards to jazz up cookies, pies, and even sprinkle on toast! Learn how to make cinnamon sugar with this easy recipe.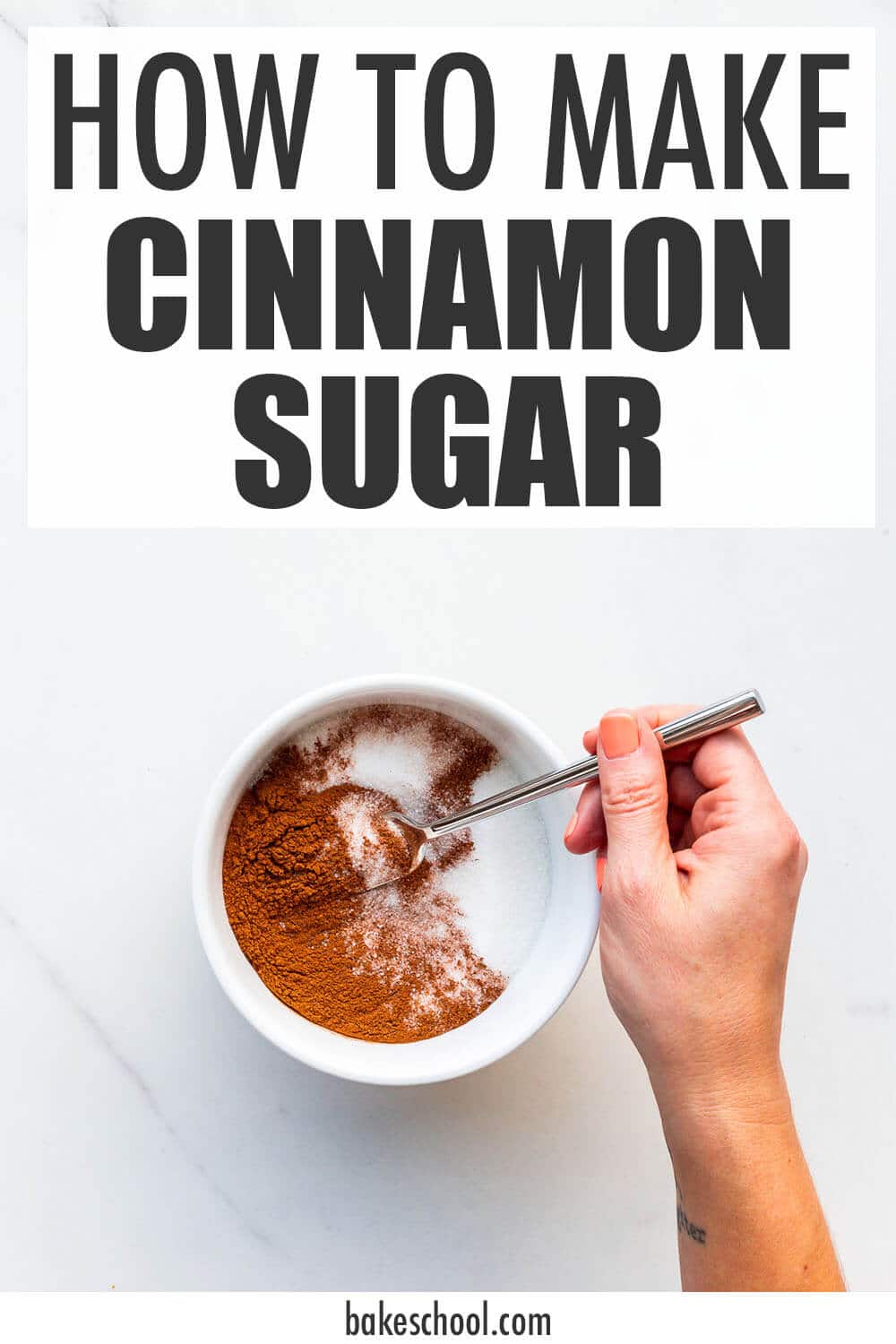 Disclosure: As an Amazon Associate, I earn from qualifying purchases.
If a recipe calls for cinnamon sugar, don't buy it! It's a huge waste of money. Instead, make your own! You can make a big batch in seconds, store it in jars in your baking pantry for future projects, or give it away as a fun (and easy) homemade gift!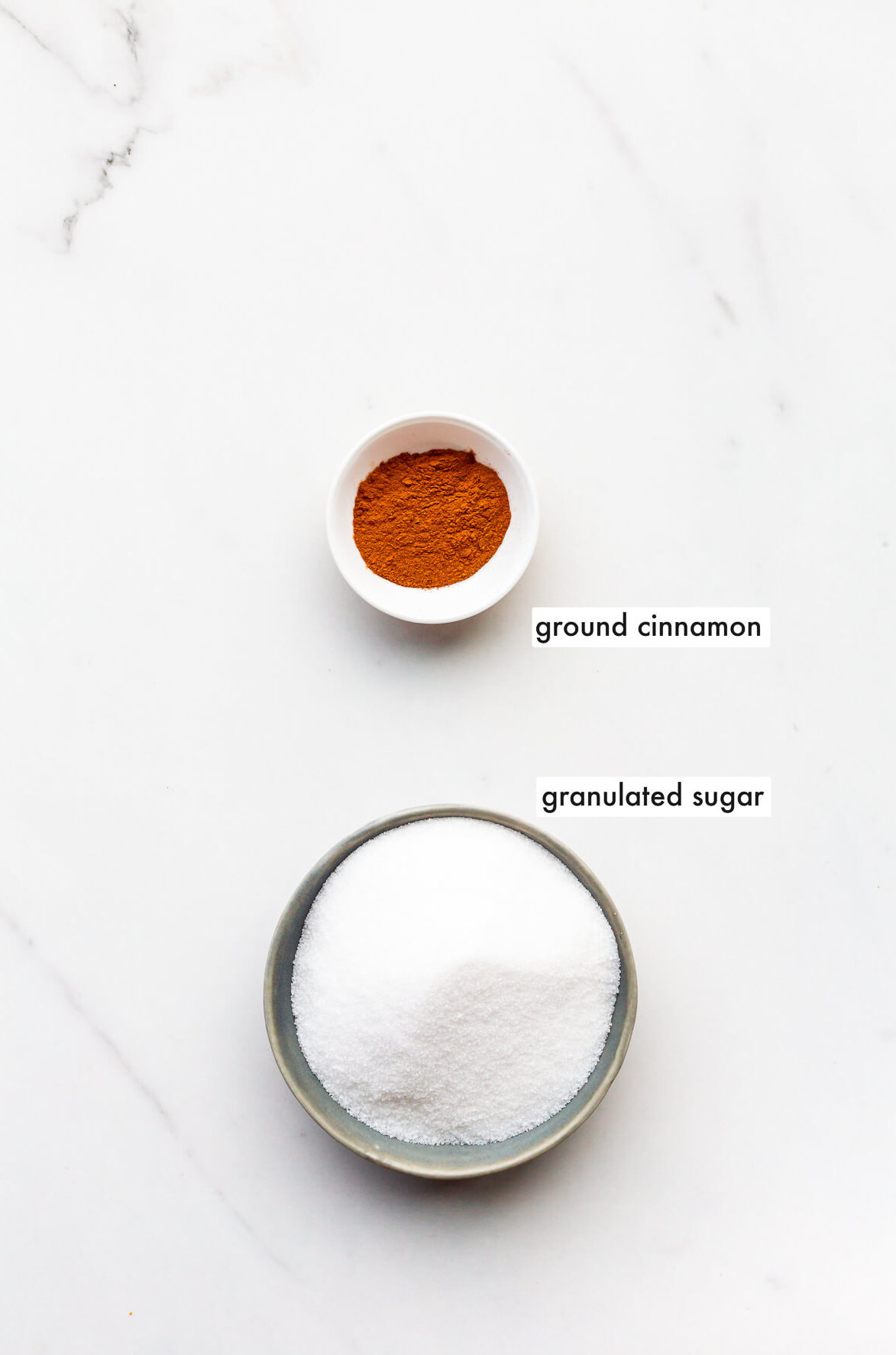 What you need to make it
The ingredient list to make cinnamon sugar is so short and you probably have everything you need in your cupboard so you will never buy cinnamon sugar again!
granulated sugar
ground cinnamon
The amount of each ingredient is dependent on how cinnamon-y you want it. Sometimes I add more than a tablespoon of cinnamon per cup of sugar if I want it to be more potent. It's really up to you and you should just use this recipe as a starting point.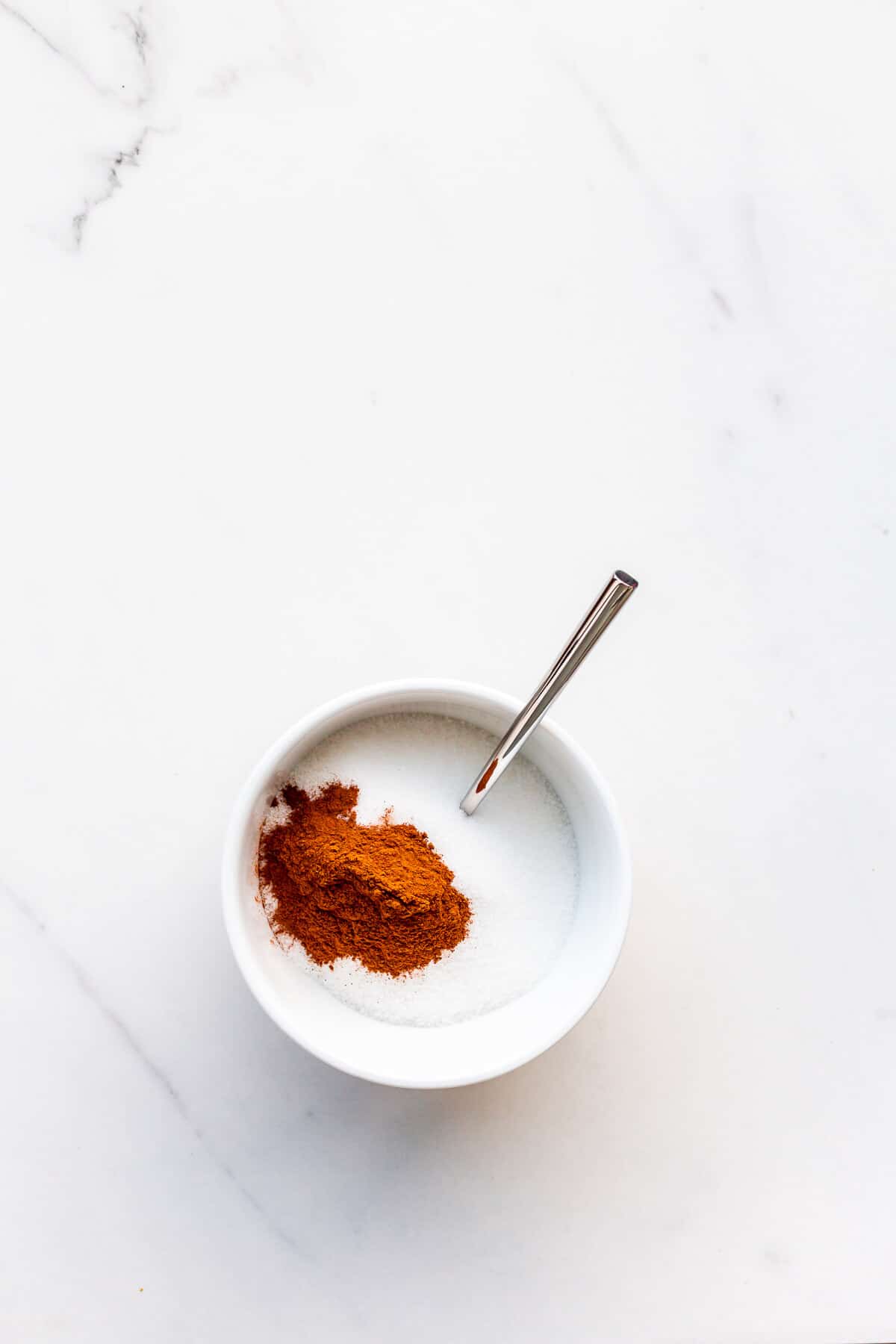 How do you make it
Cinnamon sugar is so easy to make. All you have to do is whisk together granulated sugar with ground cinnamon. That's it! It's even easier to make than lemon sugar, which requires you to work the zest into the sugar to draw out the oils.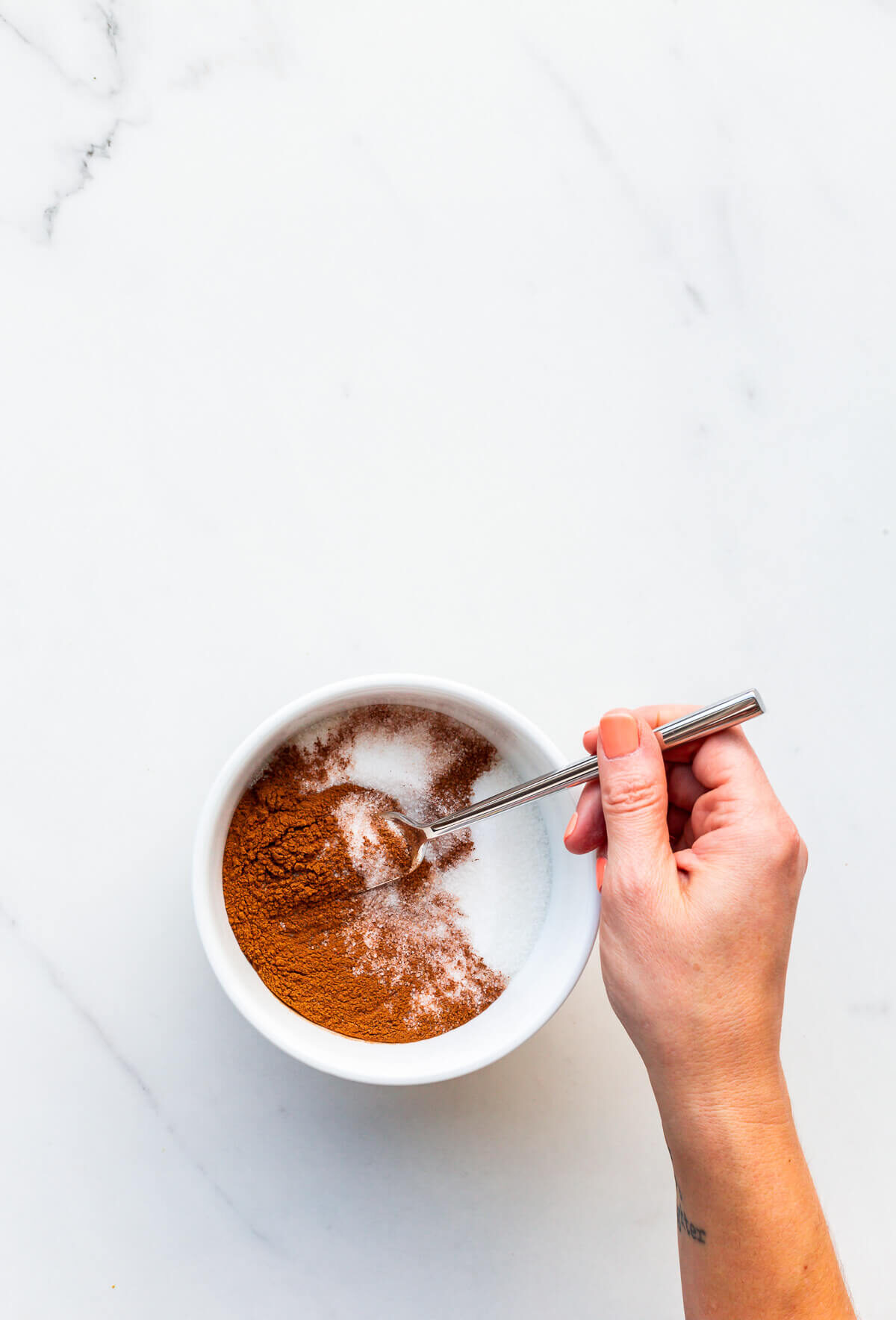 Variations
While this is a classic, you can definitely use this recipe as a jumping off point and go crazy with the spices. Try adding cardamom to make cardamom sugar, or pumpkin spice mix to make pumpkin spice sugar for your fall baking. Really, there are so many great spices that could work here!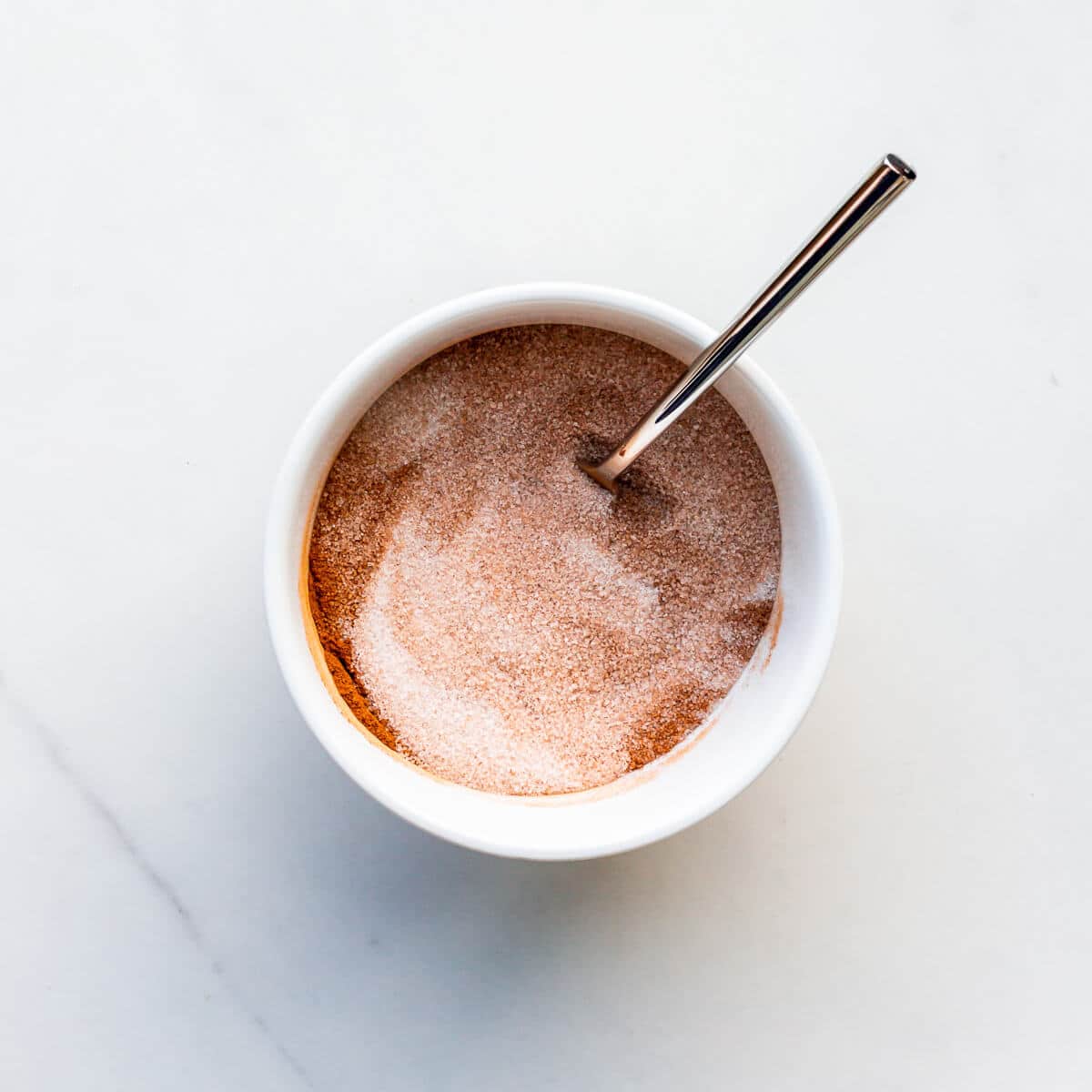 What it's used for
Now that you have a big jar of it, you might be wondering what you do with it. Cinnamon sugar is great for coating baked goods or finishing them.
The easiest thing to make with cinnamon sugar is cinnamon toast. Toast a slice of soft white bread until it's golden brown, then butter it and sprinkle generously with cinnamon sugar. I like to use salted butter to make the cinnamon toast salty sweet. It's the perfect breakfast for kids and adults!
Other uses include garnishing the top crust of a pie before baking it to add more flavour, you can also use it to add flavour to pie dough scraps to make pie crust cookies. You can also sprinkle it on top of this banana bread without baking soda or a pumpkin loaf cake before baking. It's an easy way to add a little something extra to so many recipes.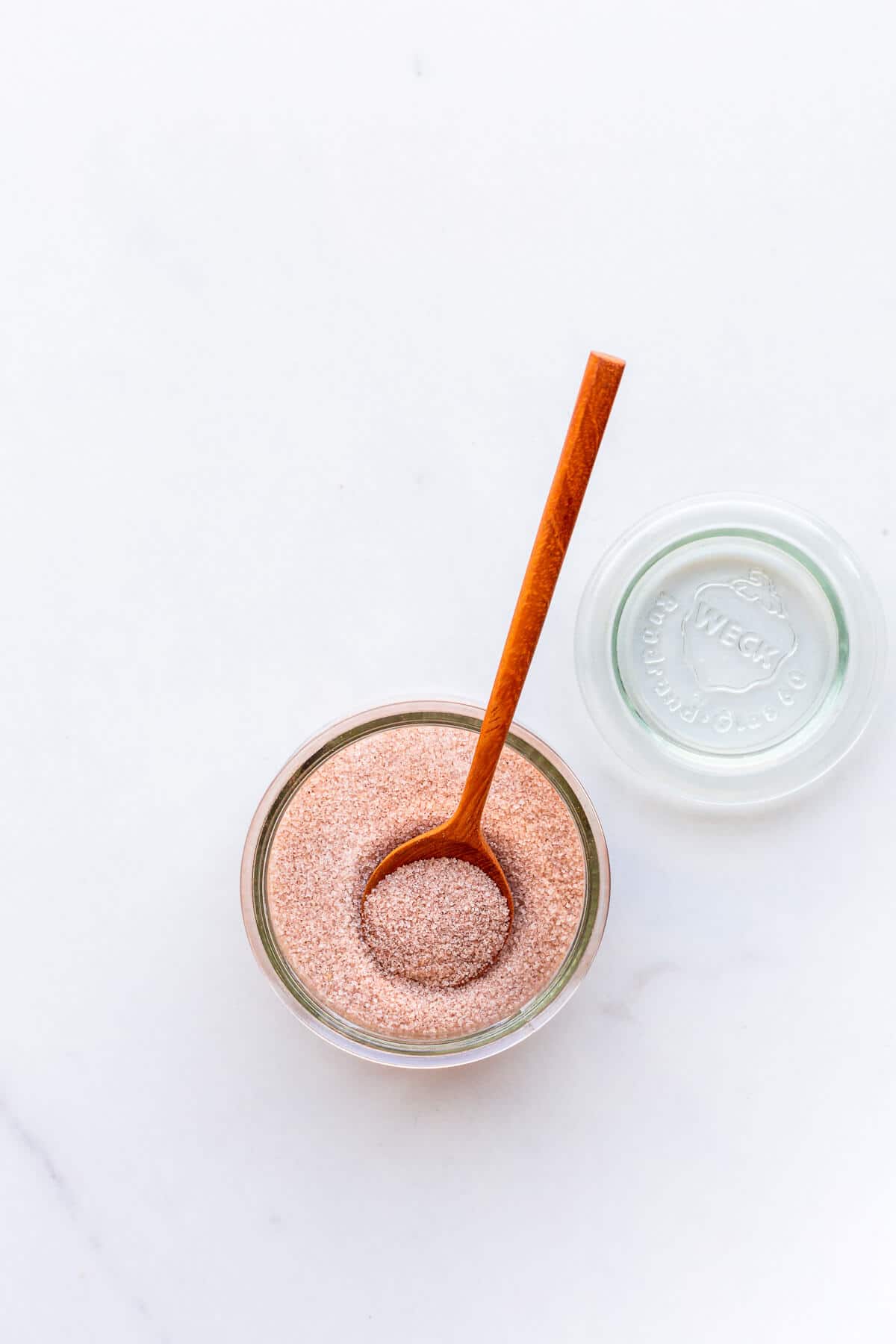 What you can't do with it
You may be tempted to replace cinnamon in a recipe with the same amount of cinnamon sugar, but given that cinnamon is only a fraction of this pantry staple, the rest being mostly sugar, this baking substitution isn't exactly ideal. It's just not a potent source of cinnamon flavour for cake batters and cookies doughs.
If you need to replace cinnamon with cinnamon sugar, there are two steps you may want to consider ideally:
consider adding double or triple the cinnamon sugar so if the recipe calls for 5 mL (1 teaspoon) of cinnamon, replace it with 15 mL (1 tablespoon) of cinnamon sugar
add less sugar to your recipe, so pull back on the amount of granulated or brown sugar you are using slightly since cinnamon sugar is mostly sugar. I'd remove 15 mL (1 tablespoon) of sugar from the recipe if you are adding 15 mL (1 tablespoon) of cinnamon sugar.
You could also consider replacing the granulated sugar with cinnamon sugar in your recipe if you've run out of cinnamon. This is another option, depending on how much you have in your pantry.
📖 Recipe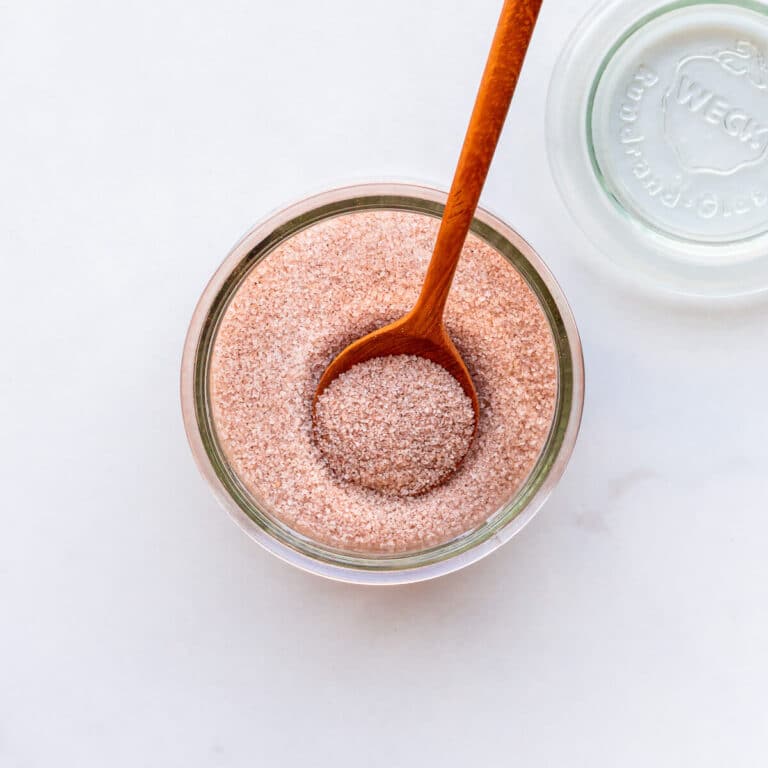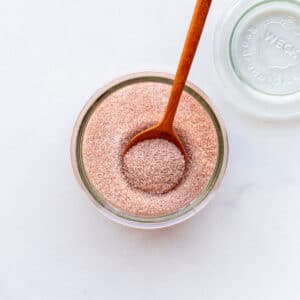 Cinnamon Sugar
Learn how to make cinnamon sugar with this easy recipe. You will never have to buy it at the grocery store again!
Ingredients
200

grams

granulated sugar

30

mL

ground cinnamon

you can use more cinnamon if you like!
Instructions
In a small bowl, whisk together the granulated sugar and the cinnamon until it is evenly mixed. You can also use a fork if your whisk is too big for the task.

Store in a Mason jar or an airtight container.
Notes
Feel free to add more cinnamon to make the cinnamon sugar more flavourful. It's up to you!
Nutrition
Calories:
16
kcal
Carbohydrates:
4
g
Protein:
1
g
Fat:
1
g
Saturated Fat:
1
g
Polyunsaturated Fat:
1
g
Monounsaturated Fat:
1
g
Sodium:
1
mg
Potassium:
1
mg
Fiber:
1
g
Sugar:
4
g
Vitamin A:
1
IU
Vitamin C:
1
mg
Calcium:
3
mg
Iron:
1
mg