This is a review of the book The Simple Bites Kitchen—Nourishing whole food recipes for every day by Aimee Wimbush-Bourque, reproduced with permission from the publisher.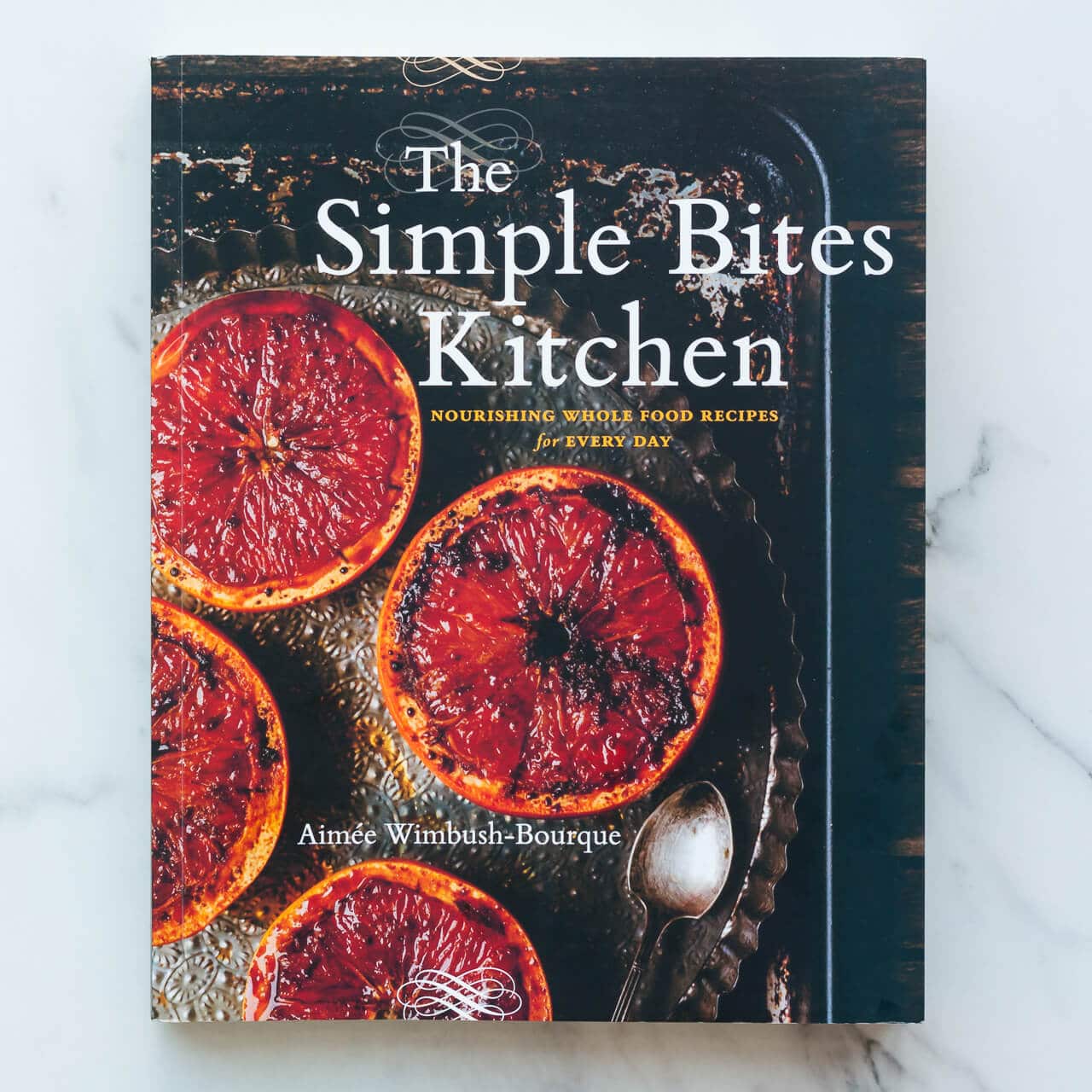 I have been eagerly waiting for the day that I could share with you my friend Aimee Wimbush-Bourque's new book, The Simple Bites Kitchen (get it on Amazon), which is an extension of Aimee's blog, Simple Bites. I got a sneak peak of a few of the recipes from this new book before it was published because I did some recipe testing for Aimee. I think I loved testing recipes from The Simple Bites Kitchen even more than for her first book Brown Eggs and Jam Jars (remember that iced cider caramel corn? You guys. SO GOOD!).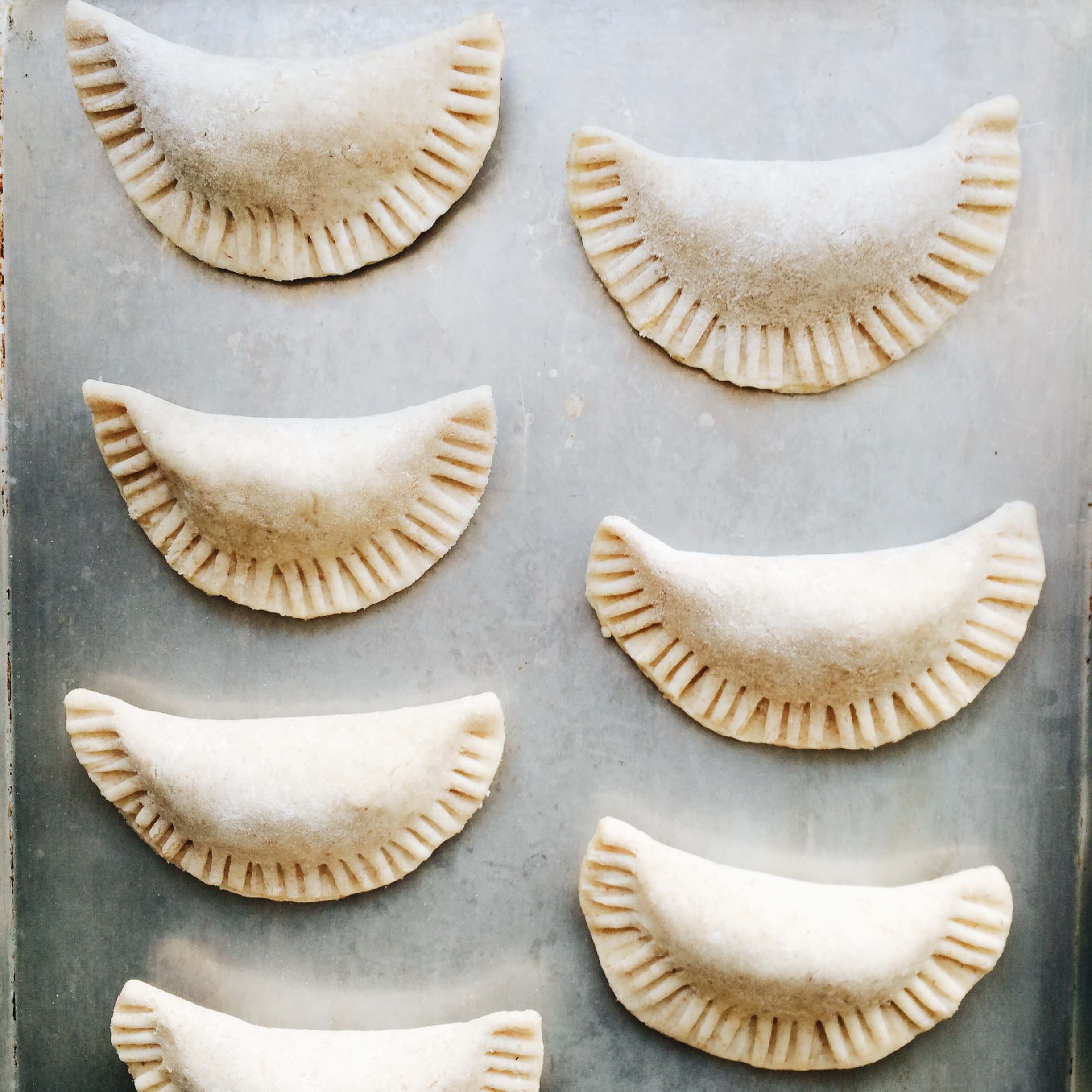 This time around, Aimee sent me a small stack of recipes for me to bake my way through. I got to try the homemade empanadas (even the dough was made from scratch and it works well!). You can find them on page 83–84 of the book. And then there were the lemon cornmeal madeleines, which had a lovely flavour and texture (page 92).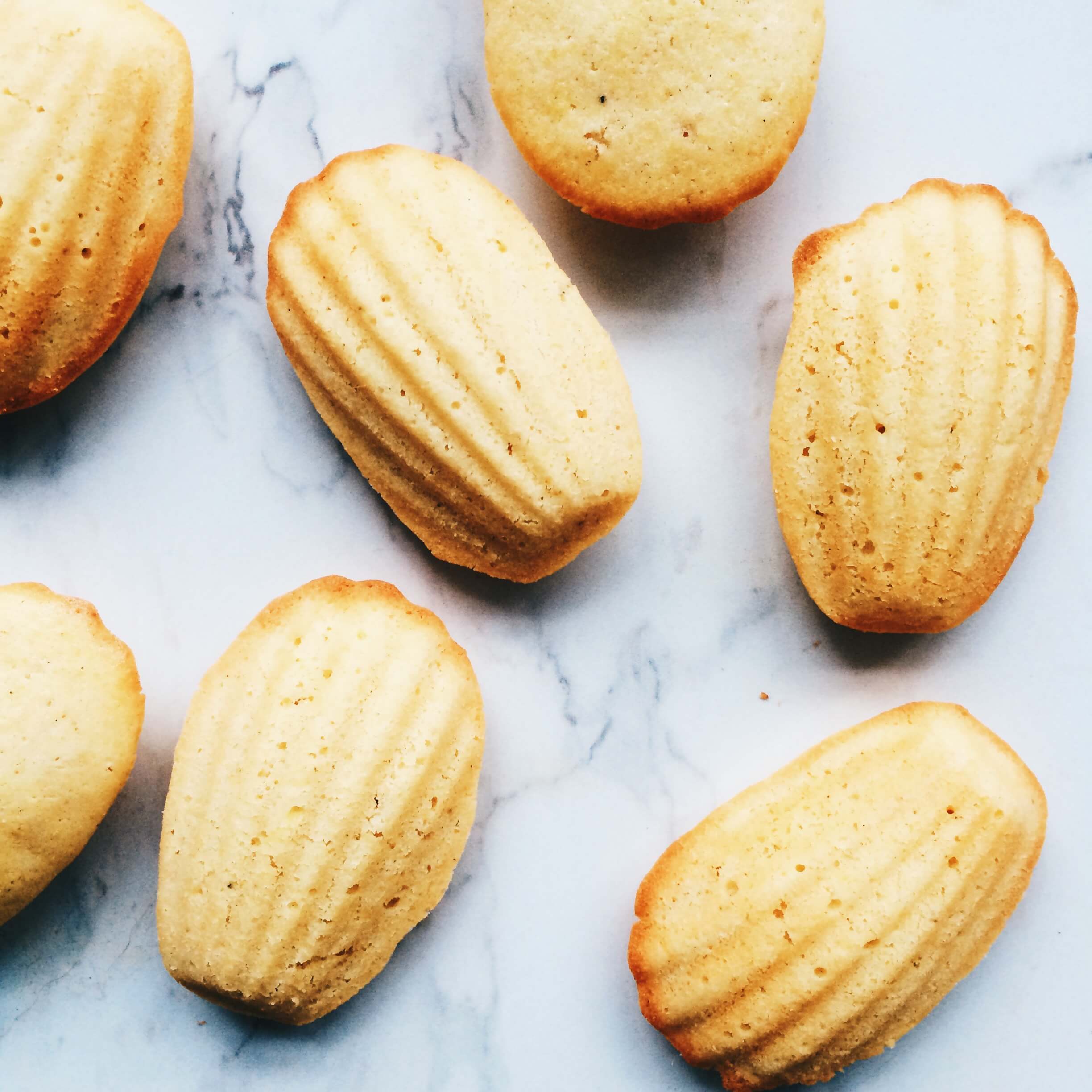 I roasted peaches (because I don't have a bbq) and then I made whole wheat shortcakes that I assembled into peach shortcakes with honey whipped cream (page 137).
And though I enjoyed every recipe I tested from The Simple Bites Kitchen, there were two recipes that stood out. The first was the Honey Whole Wheat Bagel recipe (page 39). I keep telling people if there's one reason they should buy this book, it's for the bagel recipe, which I made over and over again after I was done testing the recipe because I enjoyed making bagels with the help of Aimee's recipe so much. It was fun. It was easy. Aimee's bagel dough is a dream to work with, and I adored playing around with all the different toppings I could sprinkle on my homemade bagels before baking (hello, za'atar bagels!).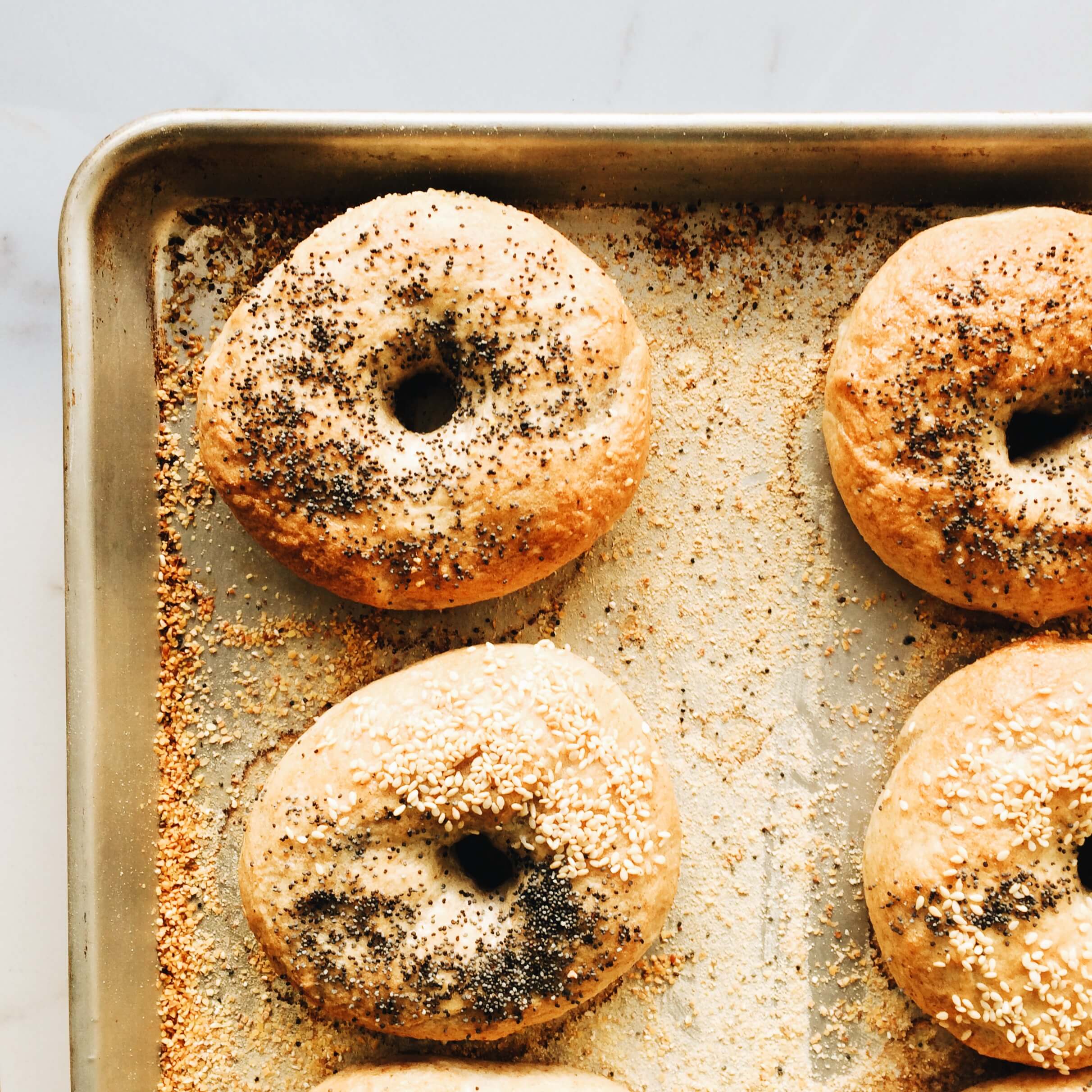 Buy The Simple Bites Kitchen for the bagel recipe (trust me!), and stay for Aimee's take on the classic stollen recipe with these spiced stollen swirl buns (page 37). Aimee will also teach you life essentials like how to organize your fridge, which most of us could use a little help with (or is it just me?). The recipes in The Simple Bites Kitchen are approachable, but a little more sophisticated with a few twists on flavour that make things extra exciting.
Get your copy of The Simple Bites Kitchen on Amazon. It would make a great gift!
And you can also snatch up a copy of Brown Eggs and Jam Jars if you haven't already, over on Amazon too!
Don't forget to check out the spiced stollen swirl buns recipe, which is a must-make every Christmas!