Learn how to make pumpkin muffins with this easy recipe. You can use canned pumpkin or fresh pumpkin purée to make these muffins. They are fluffy, not too sweet, and topped with cinnamon streusel for the perfect fall snack!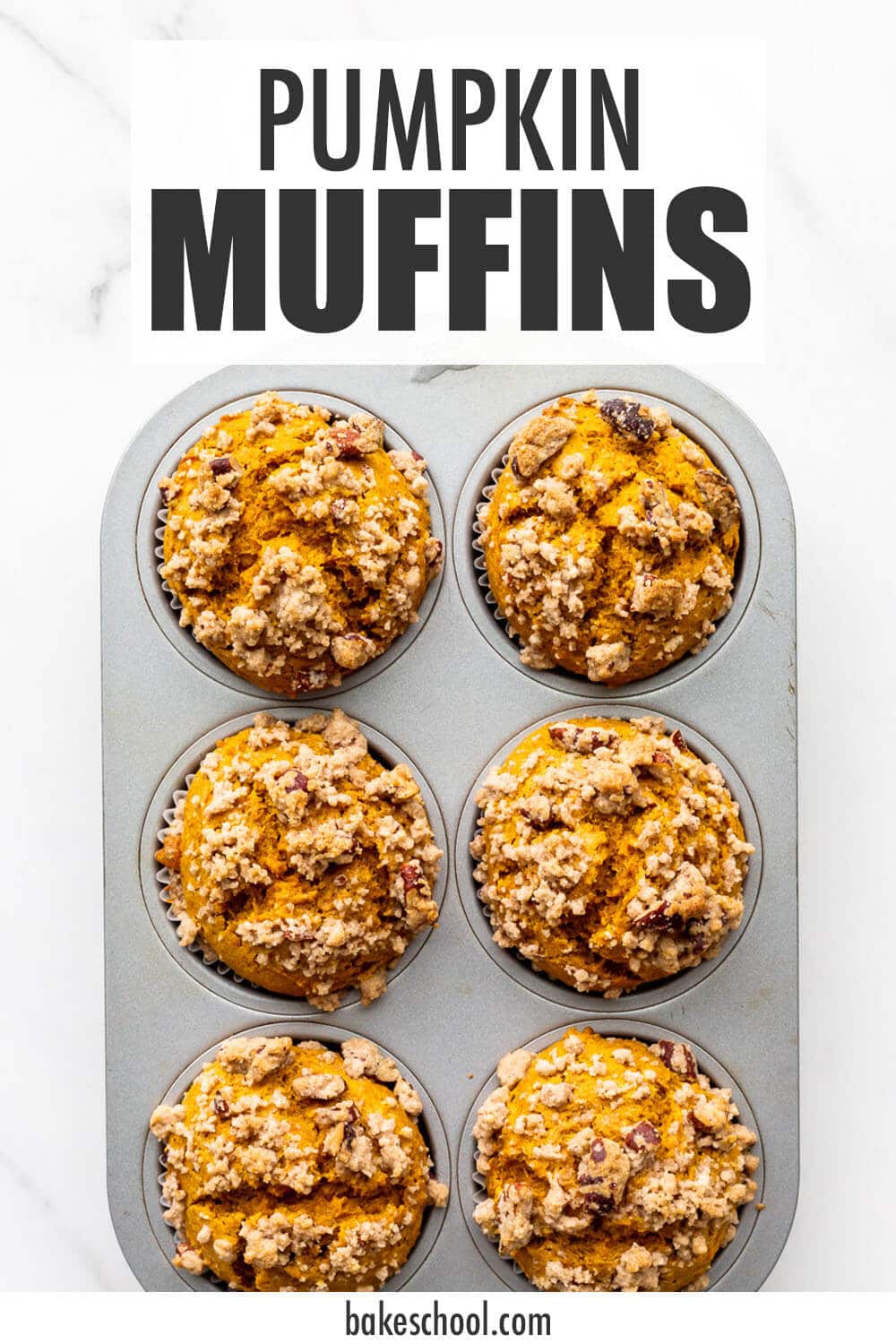 Disclosure: As an Amazon Associate, I earn from qualifying purchases.
If you love to bake with pumpkin, order your copy of the e-book All About Pumpkin so you can celebrate this star ingredient and make more than muffins!
Jump to:
What are pumpkin muffins made with
If you want to make pumpkin muffins, you will need the following ingredients:
To make the muffins

neutral oil like canola oil is the fat in this recipe. You could also use melted butter, and if you choose to substitute butter for oil, feel free to increase the amount of butter to 170 grams (¾ cup).
brown sugar, either light or dark. Note that if you use dark brown sugar, this will darken the muffins but the flavour will be great!
large eggs, don't use smaller eggs because your batter may be too dry and the muffins won't be tender
sour cream (preferably full fat with 14 % fat) is included with the wet ingredients to make sure these muffins are tender but also to add flavour.
vanilla extract is added and more than you are probably used to adding to muffins because pumpkin can be pretty bland and you need the flavour of vanilla to perk it up.

all-purpose flour (or half all-purpose and half whole wheat flour) is needed to bind all the ingredients together and give the muffins structure
baking powder and baking soda are needed here. I've found with pumpkin baked goods that the rise isn't as good when using baking powder alone, without baking soda. Read up on baking soda vs baking powder if you are unsure about the difference between them
pumpkin spice or a mixture of warm spices is added to the batter to make these muffins flavourful. Pumpkin baked goods can be very bland so you need to be generous with your spices in this recipe!
salt is really important to bring out the pumpkin flavour which can be very bland. Don't skip it. I like to use Diamond Crystal fine kosher salt, but table salt will work, though the muffins will be saltier and you may want to halve the salt in that case.

To make the cinnamon streusel topping

butter, preferably unsalted butter because you will add salt to the streusel, but if you have salted, it will work. Just adjust the salt in the recipe accordingly, otherwise, your topping may be too salty
granulated sugar though brown sugar would also work here and would add to the molasses flavour
chopped nuts, like pecans. You could also try walnuts or even pumpkin seeds
cinnamon (or more pumpkin spice) adds flavour to the topping and the muffins
all-purpose flour or whole wheat flour will work in the streusel. It gives the streusel a little body so that the paste of butter and sugar doesn't melt all over the muffin tops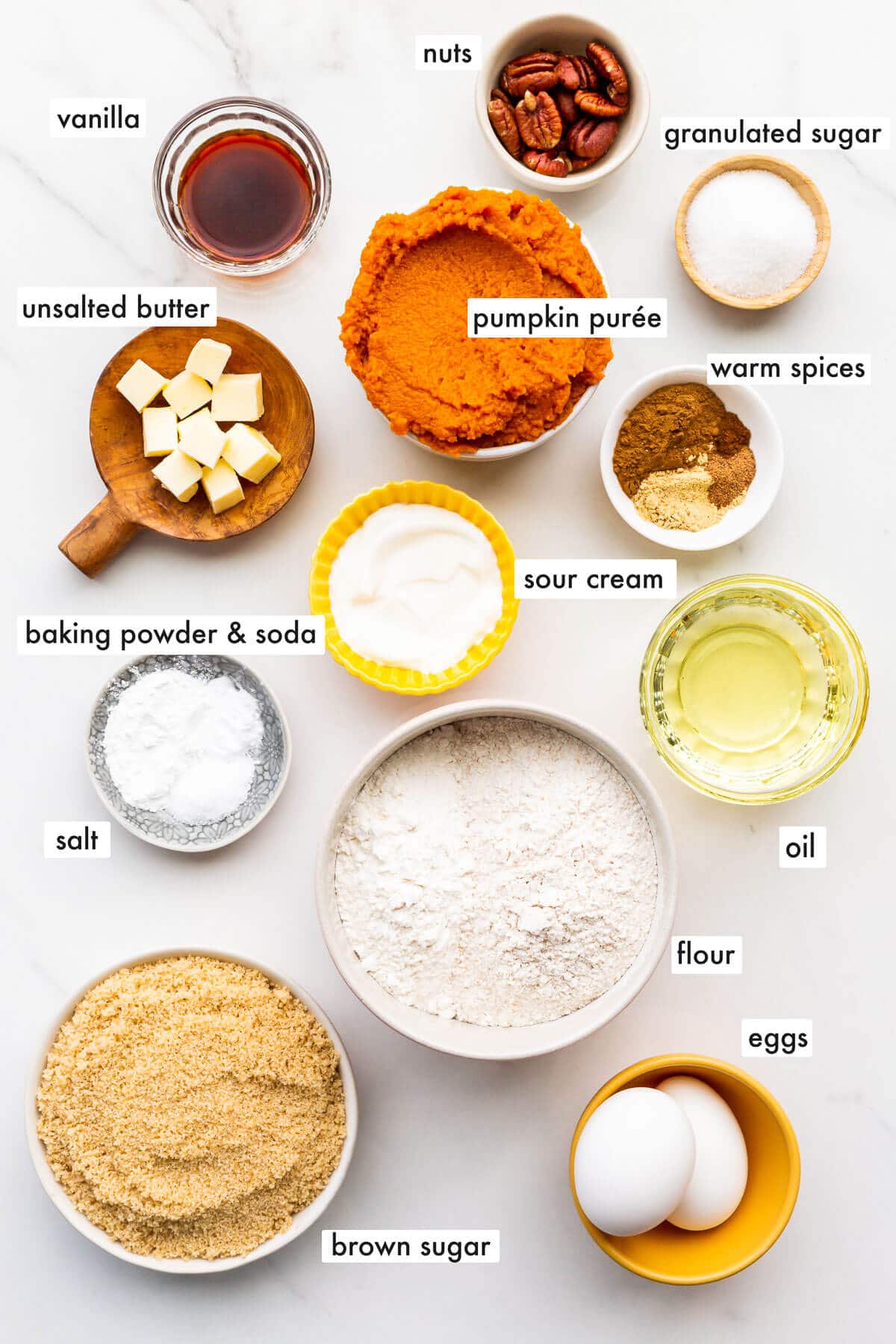 Canned pumpkin versus fresh
This recipe was made using canned pumpkin, but homemade pumpkin purée will also work. Just remember that pumpkin purée may contain a lot of water, so after you have roasted and puréed it, it's best to strain it through a cheesecloth to remove some of the water. Otherwise, your muffins may end up gummy or wet inside from the excess moisture!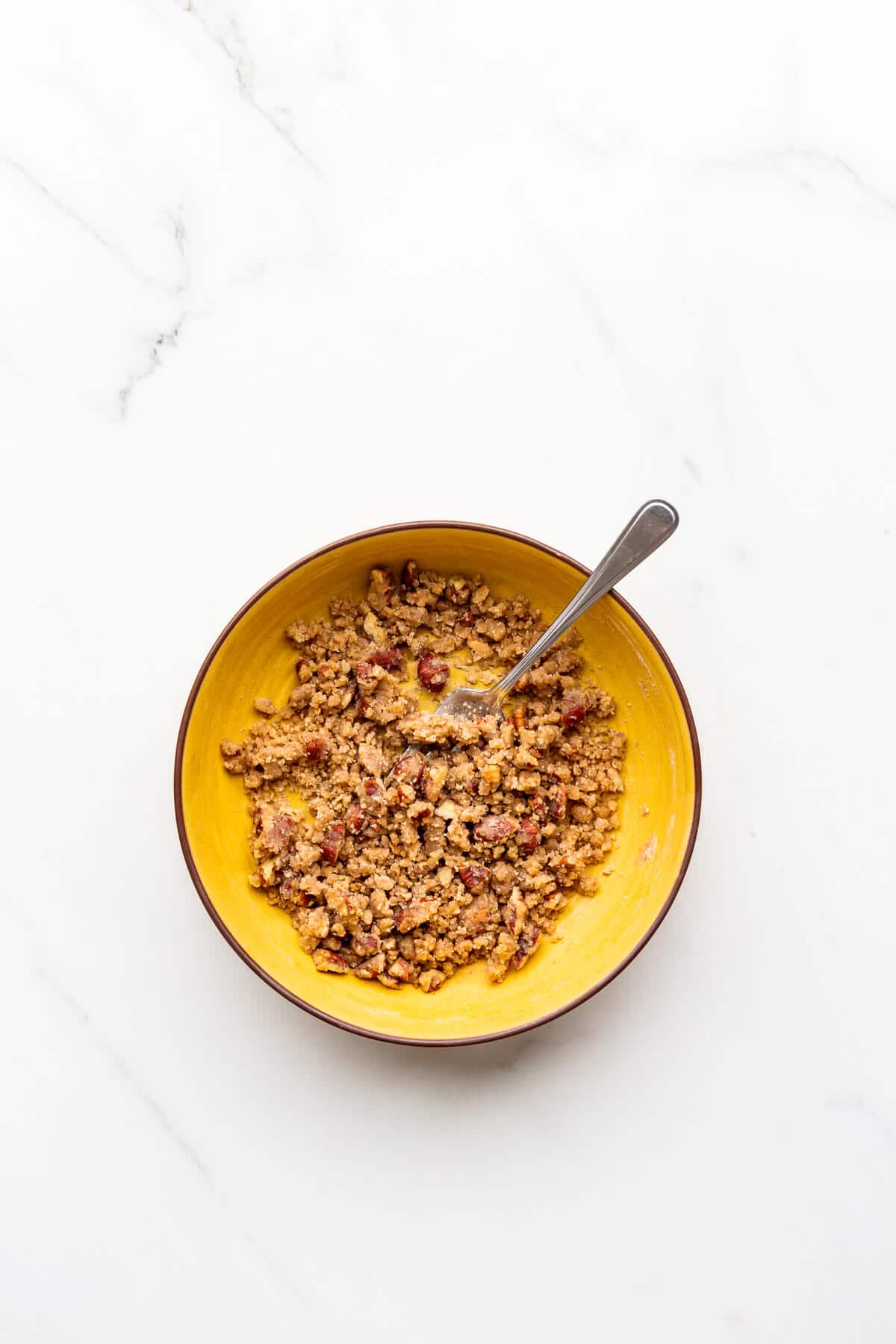 Alternatives to streusel topping
I'm a huge fan of crumbles and streusel toppings, especially on muffins, because they bring a contrasting texture and are an opportunity for either enhancing and reinforcing the flavours in the batter or bringing a complementary flavour to those within. If you don't want to use streusel, you have other options:
leave muffins plain on top
top with a sprinkle of oats
top with a generous sprinkle of maple sugar, granulated sugar or cinnamon sugar
top with chopped nuts or pumpkin seeds
glaze the muffins after baking (with a simple icing sugar+milk glaze, for example, you could also add in some vanilla extract and cinnamon or pumpkin spice)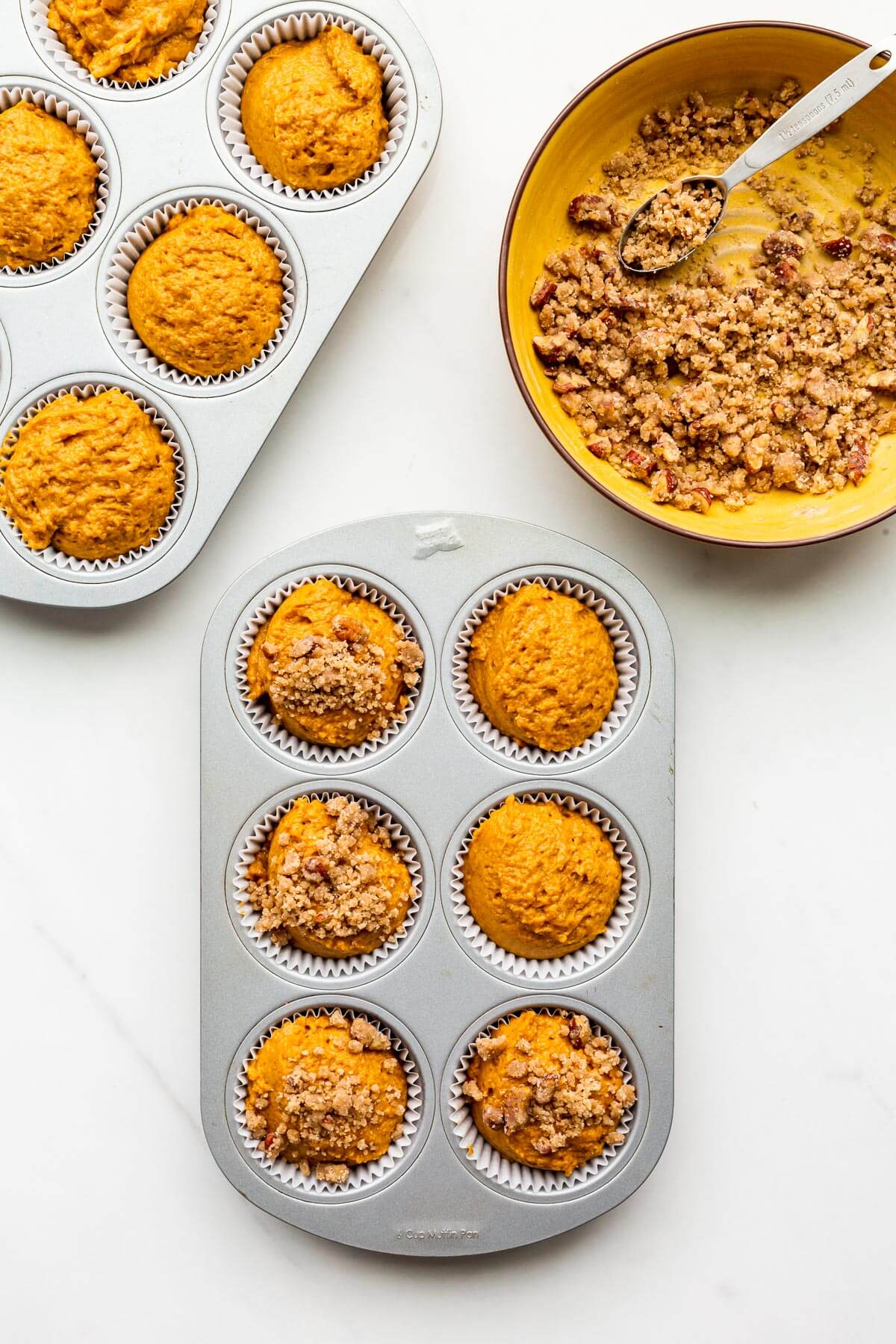 Special baking tools and equipment
The muffin batter is mixed by hand, using the two-bowl mixing method. For this method, obviously, that means you need two big bowls, but also a whisk and a big spatula.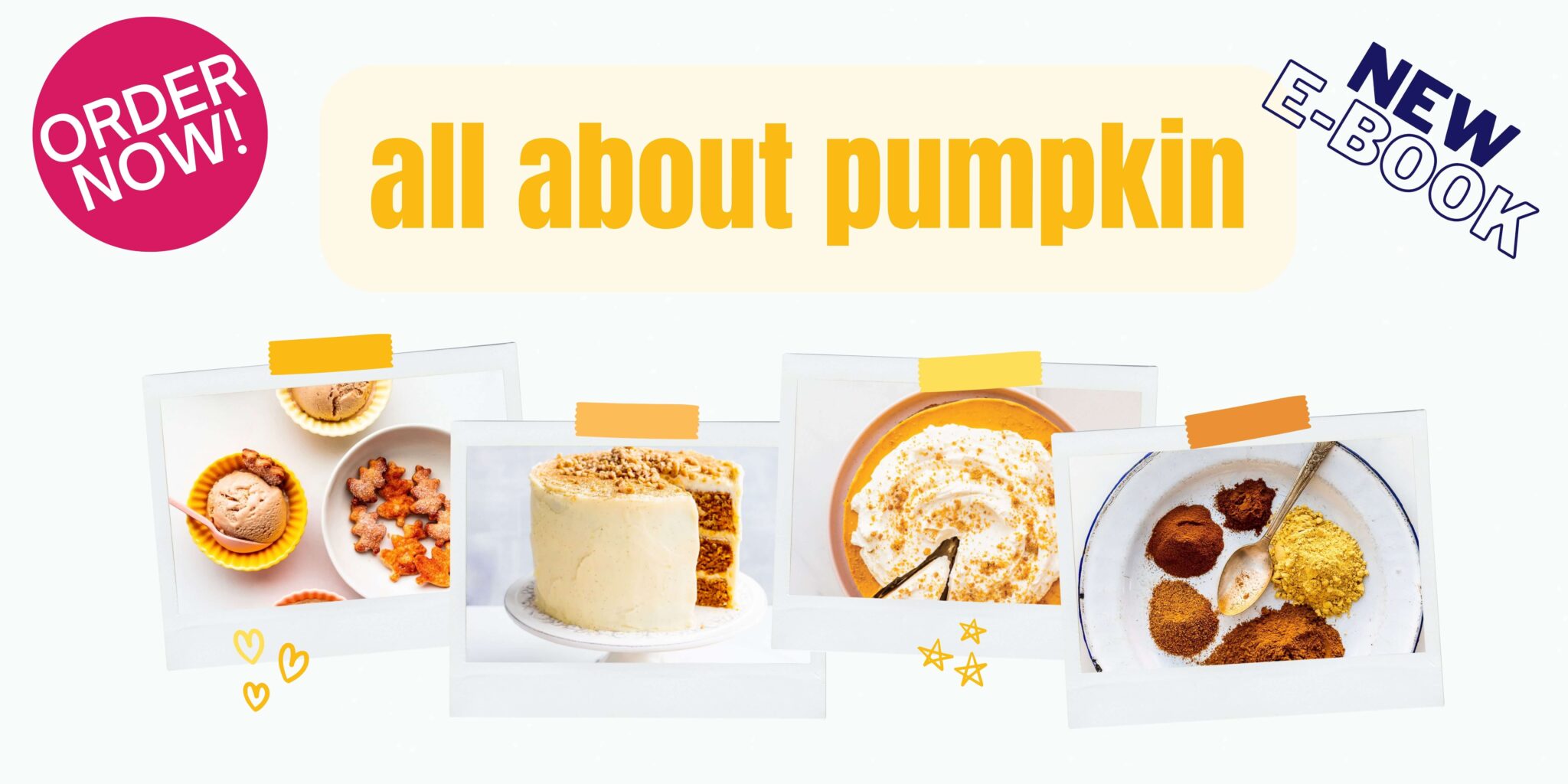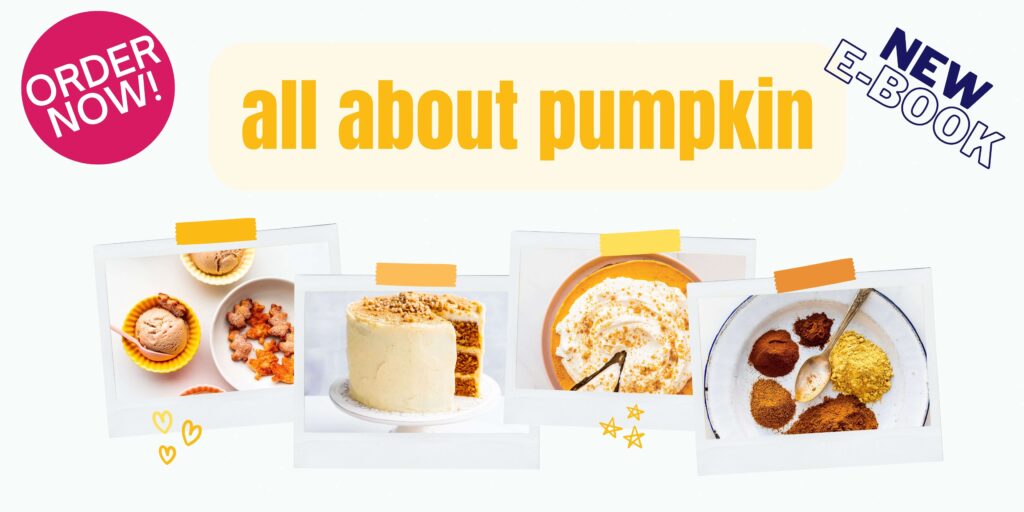 Of course, you will also need muffin pans and I prefer to use paper liners but reusable silicone liners will also work, or you can simply grease the muffin cups well if you prefer.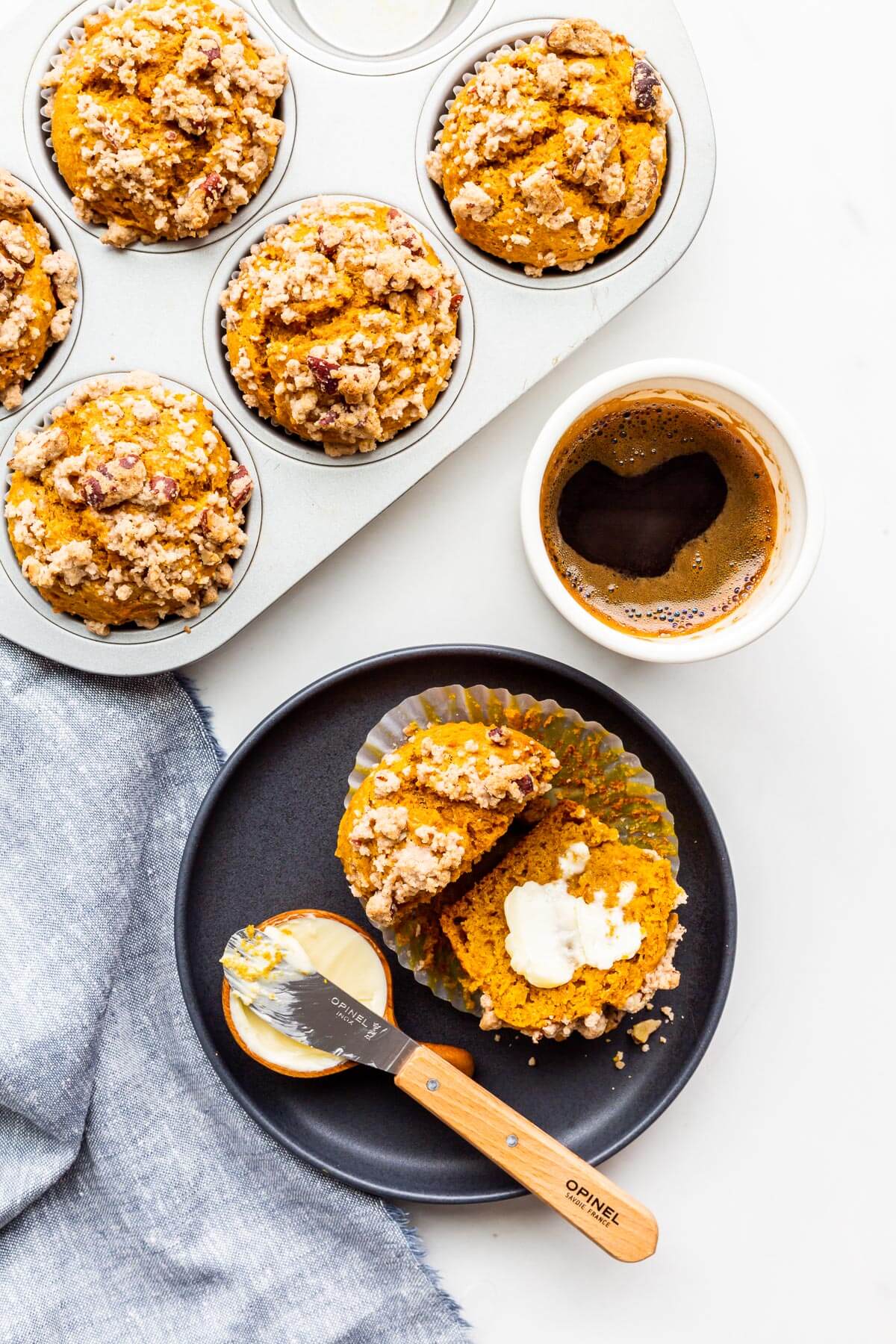 Baking tall muffins
You can play with baking temperatures, starting muffins at a higher temperature to give them a boost of heat before the top sets, leading to taller muffins, but ultimately, if you find your muffins are on the smaller side, you might just need to increase the amount of batter per muffin cup.
For these pumpkin muffins, I started with my basic muffin recipe, but then I increased the dry ingredients and wet ingredients slightly so that I could make a dozen bigger muffins with a taller muffin top. Another trick that you can also do, which you will notice in many of the muffin recipes here: bake 8 or 10 muffins instead of a full dozen. This means you make fewer muffins, but they are bigger!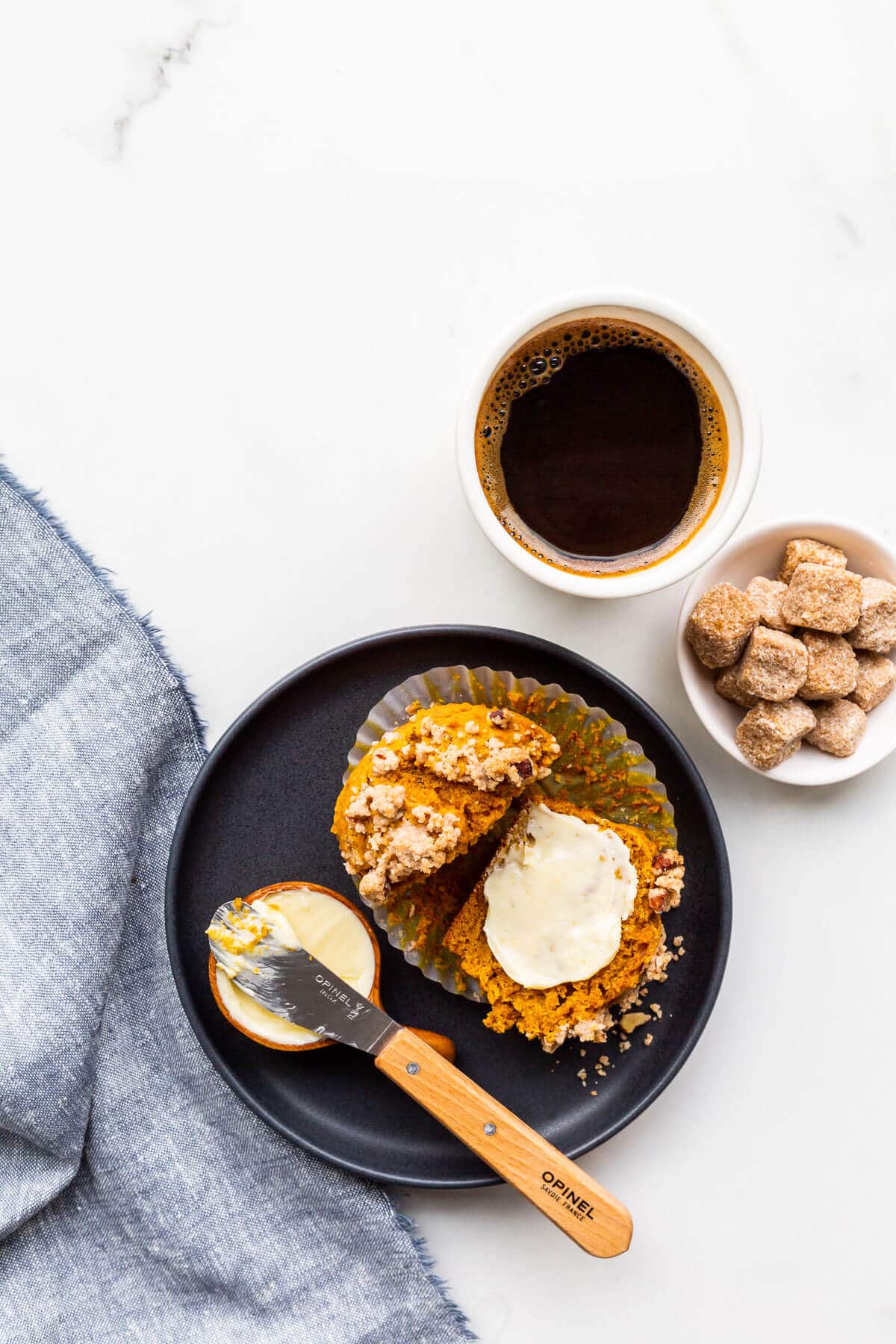 Storage
You can store these muffins at room temperature, covered, for about 3 days. Otherwise, they will go stale.
For longer storage, I suggest freezing the muffins once they've cooled down completely to room temperature. Freeze them in the muffin trays or on a sheet pan until frozen solid, then transfer them to a freezer bag.
How to defrost muffins
If you want to defrost frozen muffins, you have a few options depending on how much time you have:
longest method—in the fridge overnight, unwrapped to avoid moisture buildup on the surface of the muffin tops
at room temperature, unwrapped to avoid moisture buildup on the surface of the muffin tops—this will take a few hours
fastest method—in the microwave oven: place the unwrapped muffin on a napkin or a microwave-safe plate. Microwave on HIGH for about 30 seconds for each muffin. The time and results will vary according to the power of your microwave.
📖 Recipe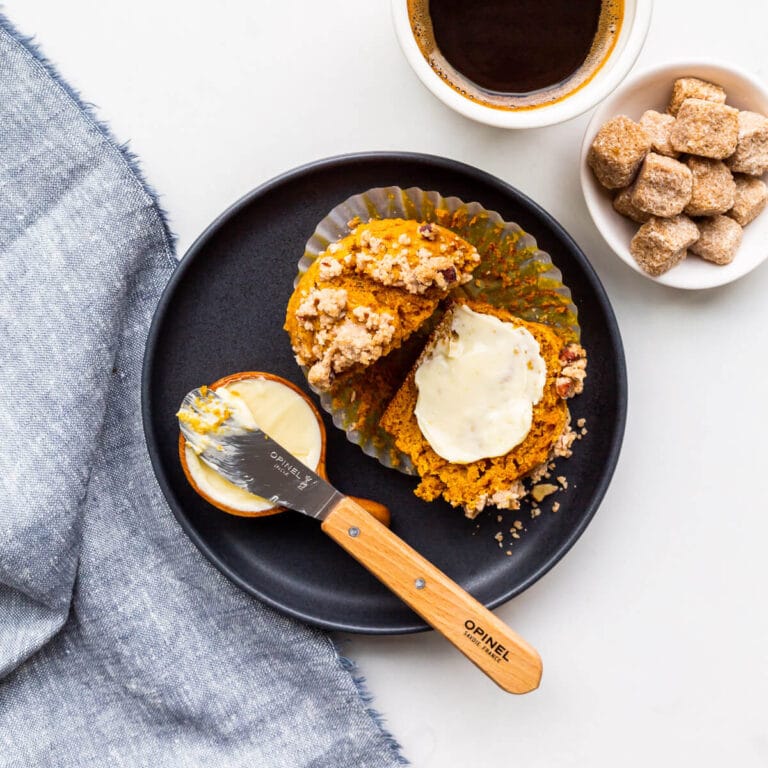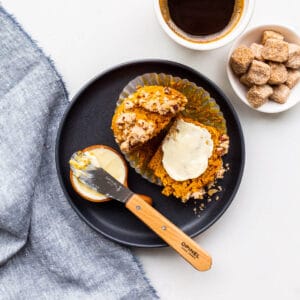 Pumpkin Muffins
This easy pumpkin muffin recipe is made without a mixer and stirred by hand. The muffins are moist from pumpkin purée and sour cream, topped with cinnamon streusel before baking.
Ingredients
For the pumpkin muffin batter
For the cinnamon streusel topping
Instructions
Preheat the oven to 400 °F (200 °C). Line two 6-cup muffin pans with 12 muffin paper liners.
Make the cinnamon streusel topping
Using a fork, whisk together the flour, chopped nuts, granulated sugar, cinnamon, and salt in a small bowl. Stir in the melted butter until a crumble forms. Set aside
Make the muffin batter
In a large bowl, whisk the flour, baking powder, cinnamon, ginger, salt, baking soda, nutmeg, and cloves.

In a separate bowl, whisk together the eggs, sugar, pumpkin purée, oil, sour cream, and vanilla.

Add the wet ingredients to the flour mixture and stir it in (takes about 20—30 stirs to get the batter mixed).

Divide the batter between 12 paper-lined wells of two muffin pans. Top with streusel (roughly 15 mL or 1 tablespoon per muffin).

Bake the pumpkin muffins until a cake tester inserted into the middle of a muffin comes out clean to check if the muffins are baked. This takes about 20–25 minutes.

Let cool slightly in the pan before transferring to a wire rack to cool completely.
Notes
These muffins would be great with dried cranberries added to the muffin batter before baking!
Nutrition
Calories:
339
kcal
Carbohydrates:
45
g
Protein:
5
g
Fat:
16
g
Saturated Fat:
3
g
Polyunsaturated Fat:
4
g
Monounsaturated Fat:
9
g
Trans Fat:
1
g
Cholesterol:
35
mg
Sodium:
221
mg
Potassium:
275
mg
Fiber:
4
g
Sugar:
20
g
Vitamin A:
4998
IU
Vitamin C:
1
mg
Calcium:
88
mg
Iron:
2
mg