If you can't find canned pumpkin in the store, or you want to venture out into making your own, here's everything you need to know about making homemade pumpkin purée to bake with! Pumpkin purée is cooked pumpkin that is blended in the food processor into a smooth thick mash.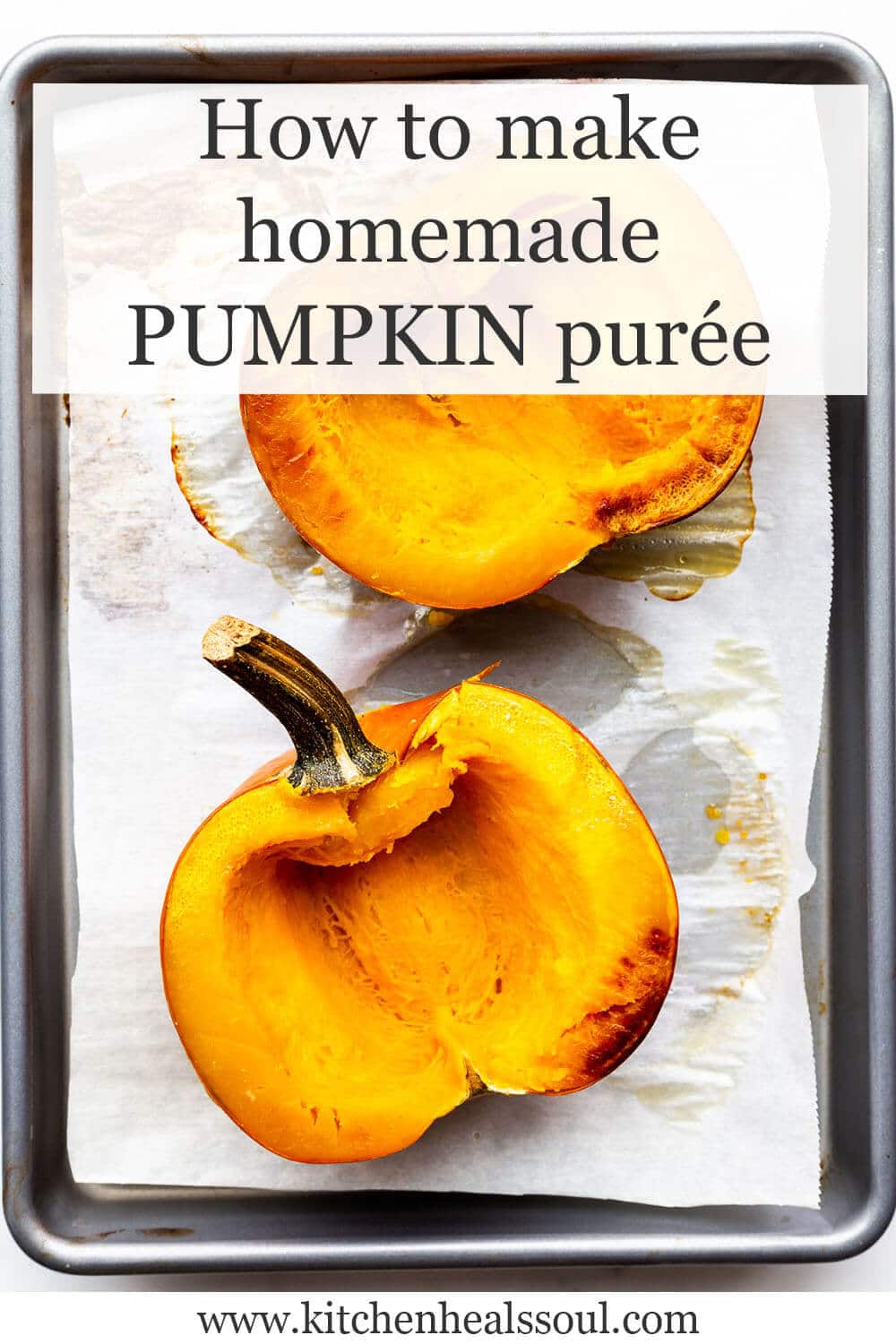 Disclosure: As an Amazon Associate, I earn from qualifying purchases.
Jump to:
Type of pumpkin
Pure pumpkin sold in cans at the grocery store is made with Dickinson pumpkins. Both E.D. Smith and Libby's use 100 % Dickinson pumpkins to make their canned pure pumpkin products. The fact that the Dickinson pumpkin doesn't look like what we in North America picture as a pumpkin tends to shock people, as many assume that the canned pumpkin would come from a carving pumpkin.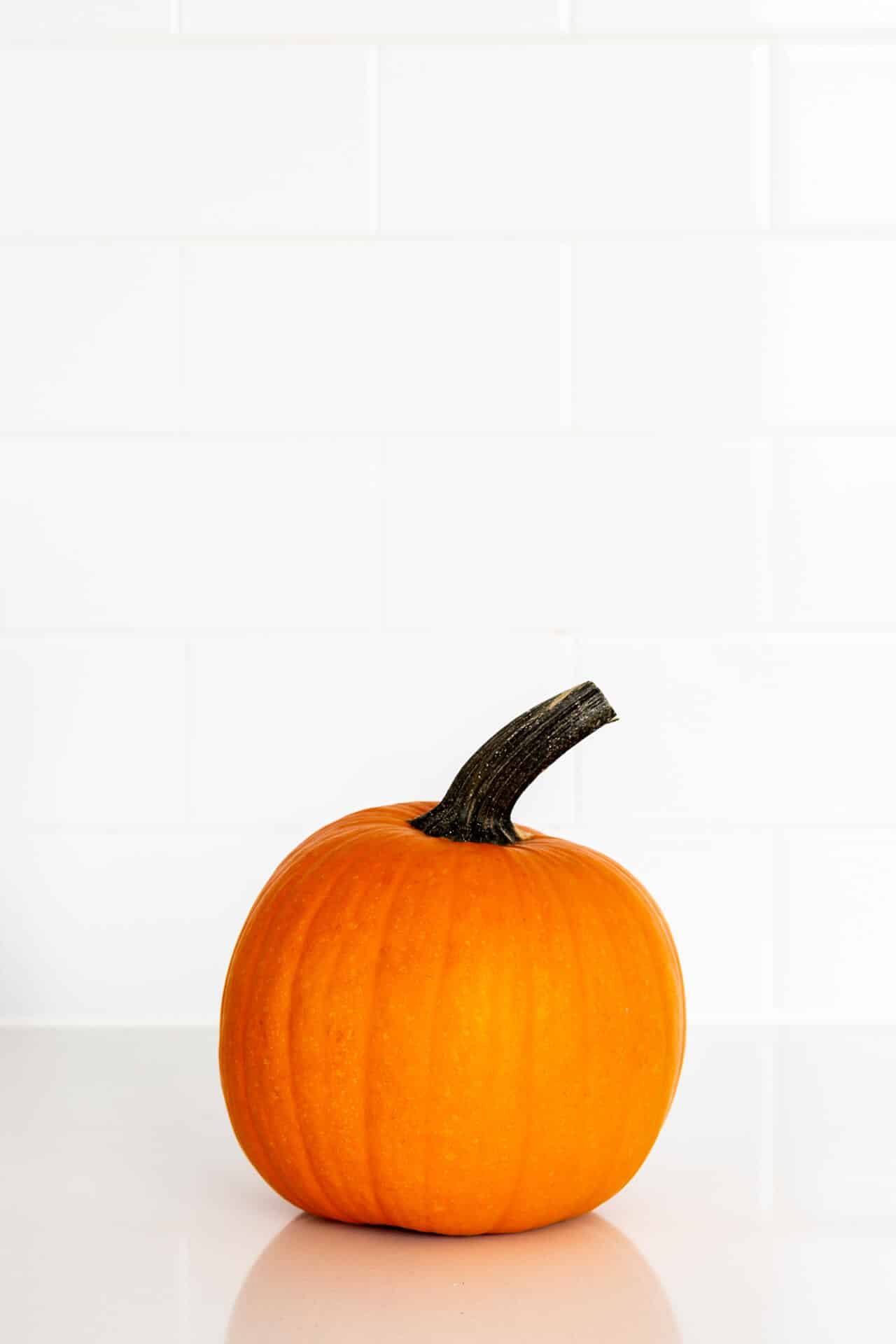 Let's not forget that all pumpkins are squashes, from the family of cucurbitaceae. But not all squashes are pumpkins because pumpkins are specifically cucurbitaceae pepo, while a butternut squash is a cucurbitaceae moschata.
Fun fact: the French term for butternut squash is "courge musquée" so you can see where the word musquée in French would come from the moschata latin variety name.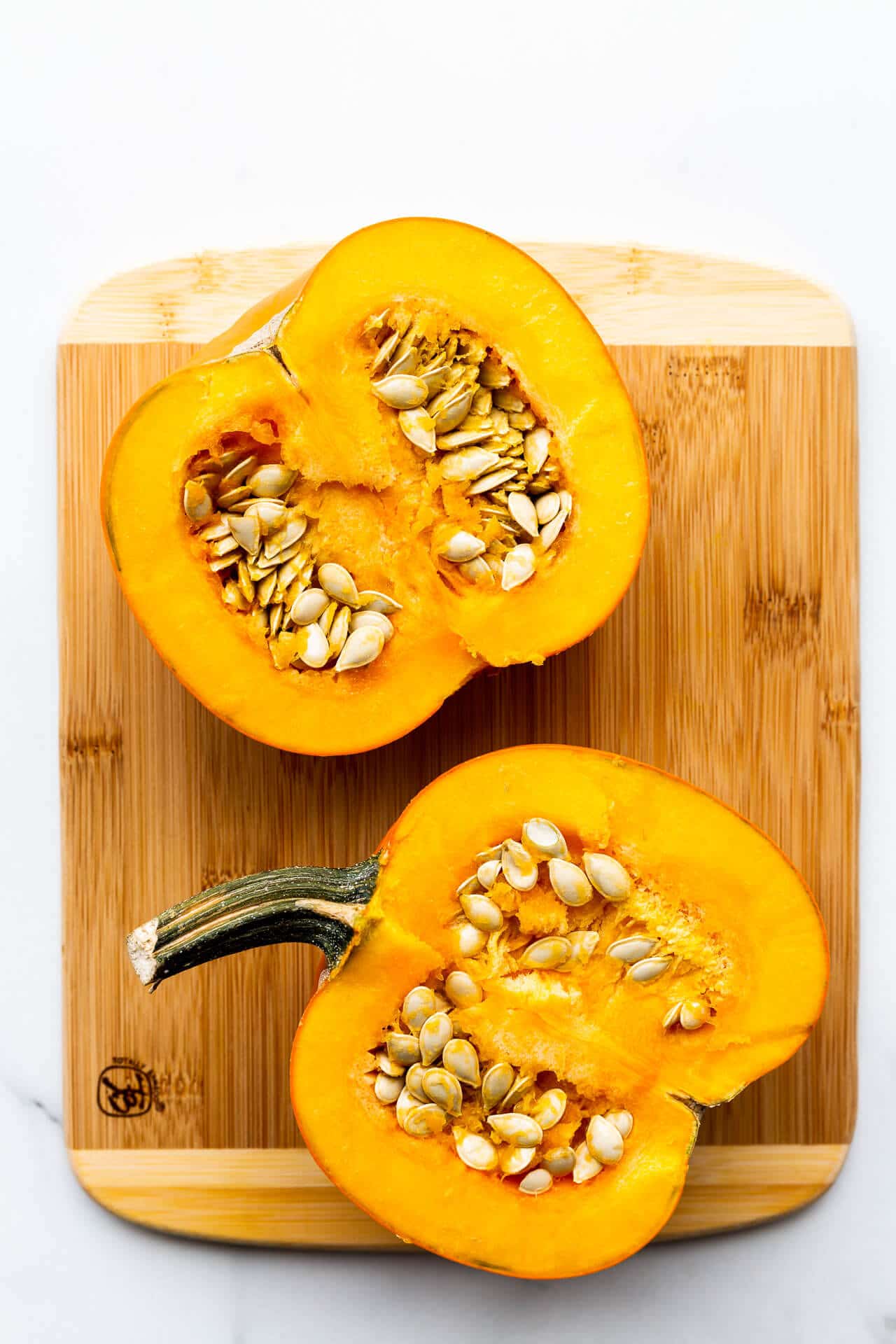 At home, you can make pumpkin purée from many types of pumpkin and squashes. The most common pumpkins and squashes for baking and making purées are:
the Sugar pumpkin, a.k.a. Sugar Pie pumpkin or Pie pumpkin, which is a small orange pumpkin that looks a lot like the "typical" pumpkin, but much smaller than the jack-o-lantern carving pumpkins. The flesh of this variety is quite sweet, though it can be a little watery. The flesh cooks into a light yellowy-orange
Kabocha squash (or Japanese pumpkin), which is a flatter squash, either green or a deep orange verging on red. The Kabocha squash has a dryer flesh so the purée is less watery than Sugar Pie pumpkins. Kabocha is very sweet and flavourful. The flesh cooks into a bright orange.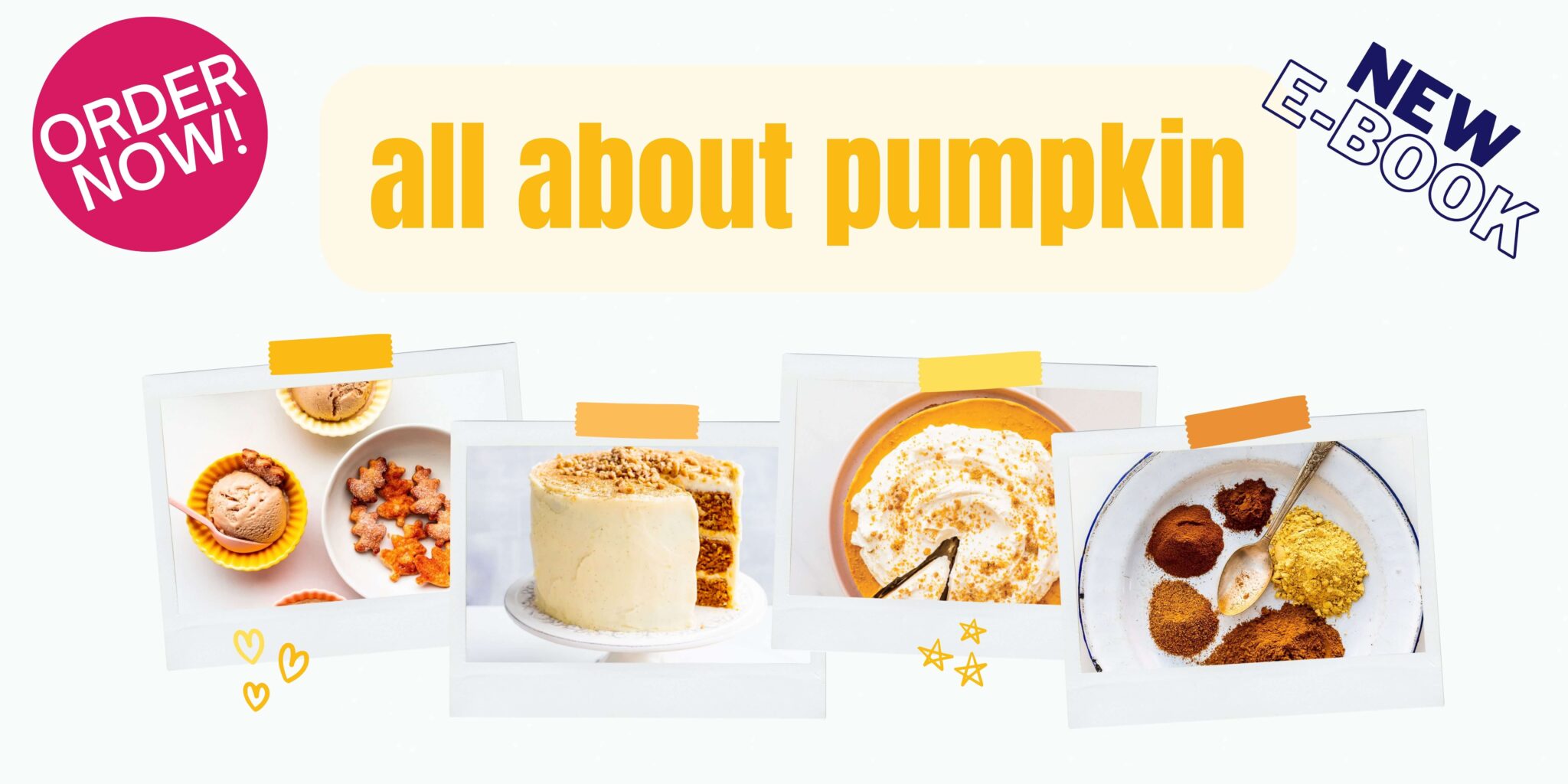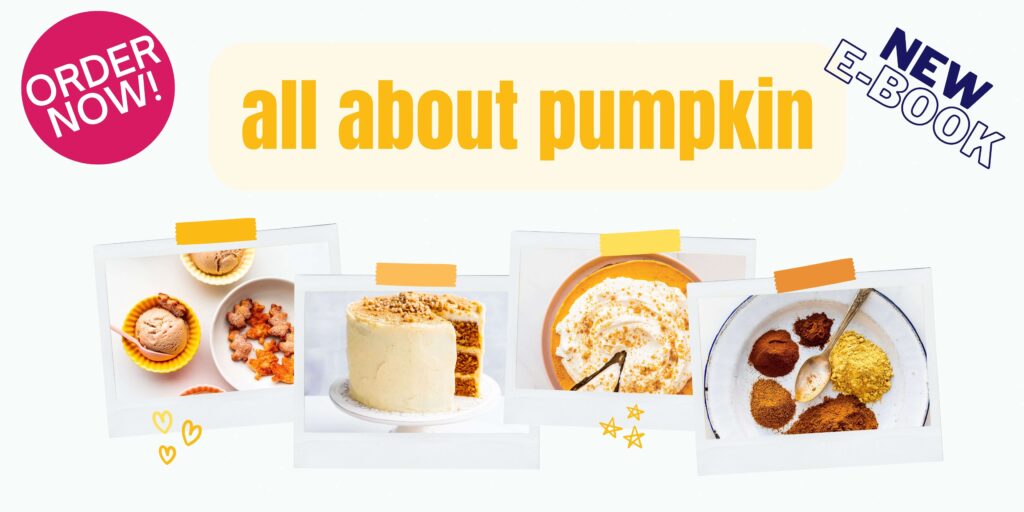 If you are looking to make a homemade pumpkin purée, but you don't have access to either the Sugar pie pumpkin or Kabocha, consider trying to make a purée from other types of squash, but choose wisely:
choose a squash that bakes/cooks into a dry purée that isn't too wet. Hubbard squash make a very dry purée, as do Buttercup.
use a squash that is flavourful and not too fibrous. Red Kuri squash, which is similar in colour to the red Kabocha, but the Red Kuri has a pointy top and a more bulbous shape. Butternut squash is a great option but they have a little more water than other types, so you may want to strain the purée to remove that water or cook down the purée to evaporate the water and concentrate the purée.
Colour may vary
Canned pumpkin can be quite a deep, dark orange colour and you'll notice that homemade pumpkin isn't the same colour (see photo). Homemade pumpkin is MUCH lighter in colour, verging on yellow, sometimes depending on which variety you use. And if you bake with homemade pumpkin purée or squash, you'll notice the colour of your baked goods will be quite different. In some cases, you might see little to no orange colour in the cakes you bake with homemade pumpkin. That's normal!
If you make a pumpkin pie with homemade pumpkin or squash purées, you'll also notice that the colour of the pie filling will be lighter and more brown/beige than orange. This is also very normal. It will still taste great, so don't judge based on the colour!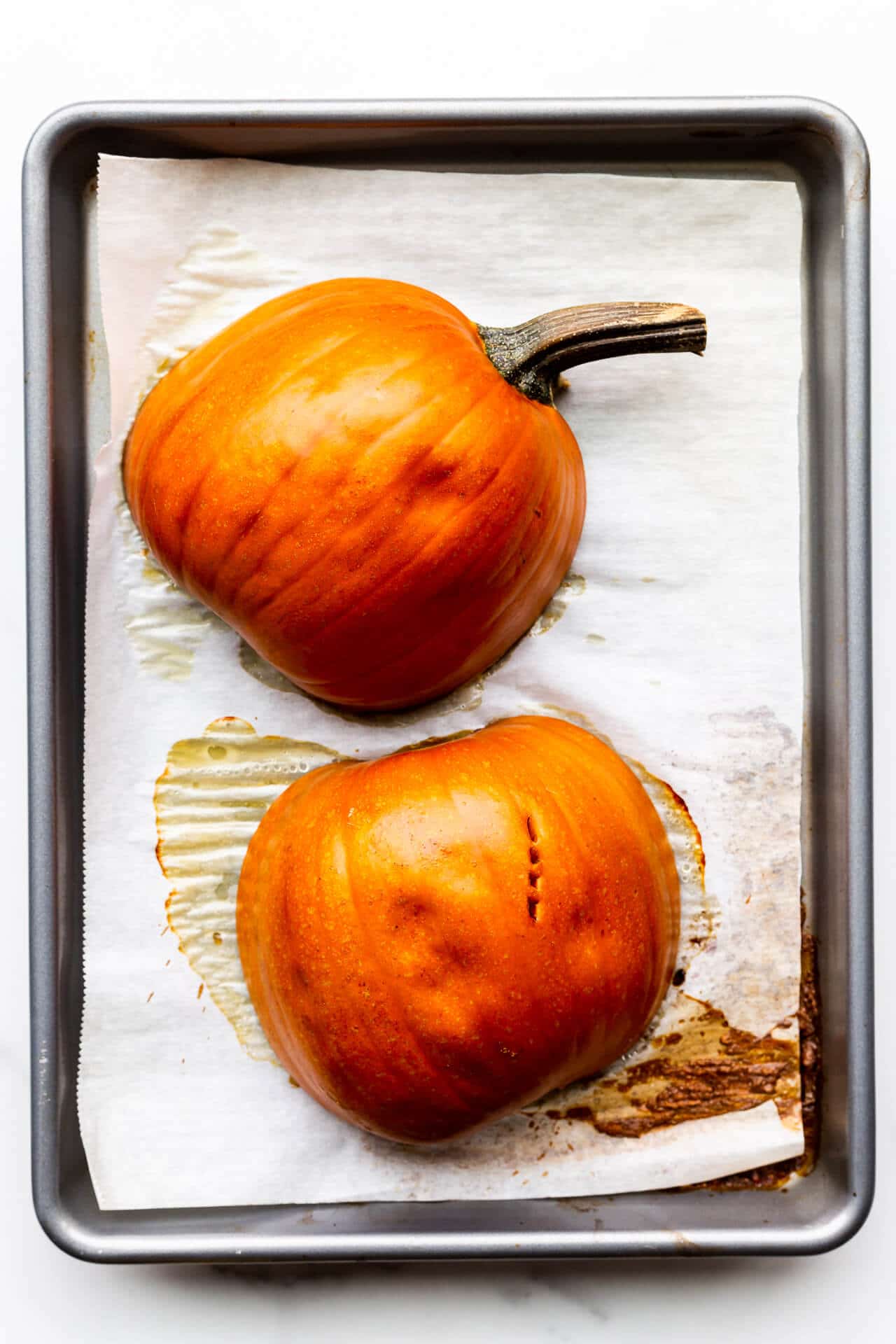 Ways to make pumpkin purée at home
There are many ways to cook pumpkin or squash and you should pick the method that works best for you.
Roasting: Slice the pumpkin in half, remove the seeds, and roast the fruit. You want to roast until the halves are soft and collapse on themselves a little.
Boiling: Peel the pumpkin, remove the seeds, and cut it into big pieces, then boil until tender. Drain well and pat until perfectly dry before blending in a food processor until smooth
Microwaving: Pierce the flesh through the skin to make air holes in the fruit, then place it in the microwave. Microwave it on high for several minutes, pausing to check on it every so often. If the pumpkin has a big wooden stem, snap it off before microwaving it. Microwave until soft, testing with a fork or the tip of a sharp knife.
Once your pumpkin (or squash) is cooked, all you have to do is transfer the soft flesh to a food processor and blend it until smooth. Alternatively, if you don't have a food processor, you can also try using a blender, or even just a potato masher by hand. Your pumpkin mash may be a little less smooth than if you had prepared it in the food processor, but it'll be good enough for baking! If you have a food mill, that would work great too to make a purée.
If you find the pumpkin purée or mash seems very watery, you should either:
strain the purée through a cheesecloth to remove some of the excess moisture
cook down the purée in a saucepan or a fry pan to evaporate the excess water and concentrate the purée
Now that you know how to make pumpkin purée, order your copy of the e-book All About Pumpkin so you can celebrate this star ingredient and bake all sorts of delicious recipes with it!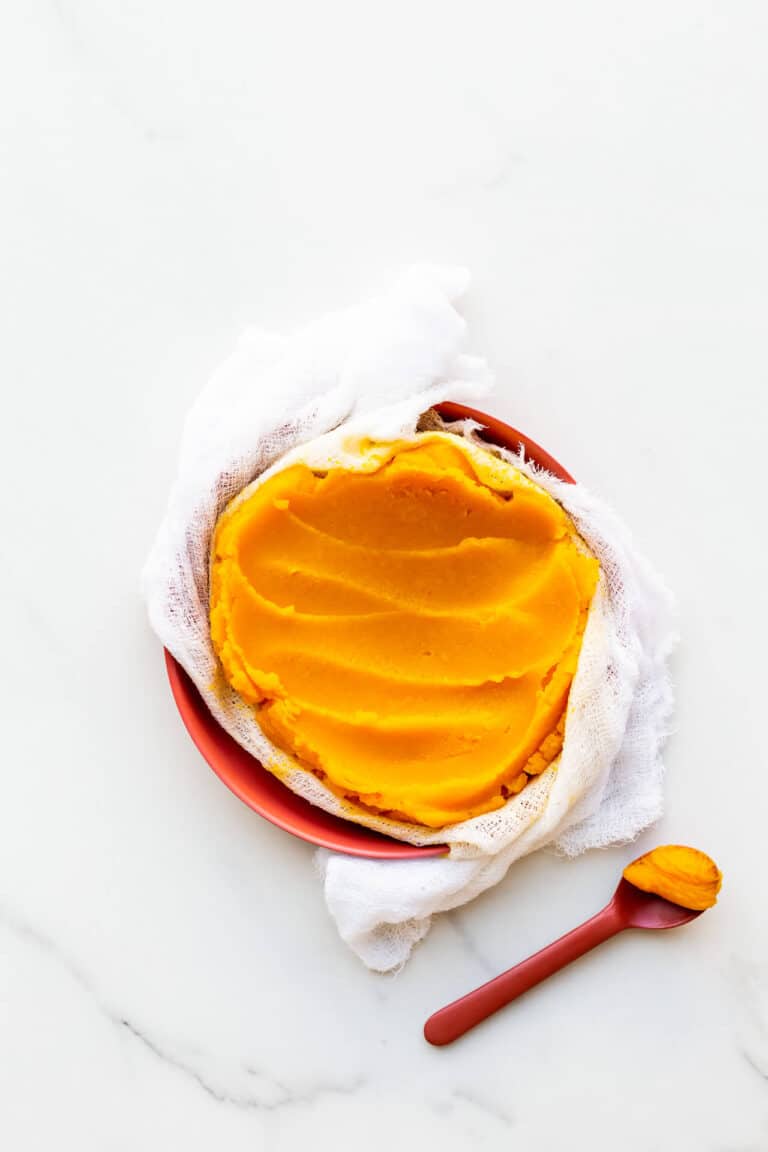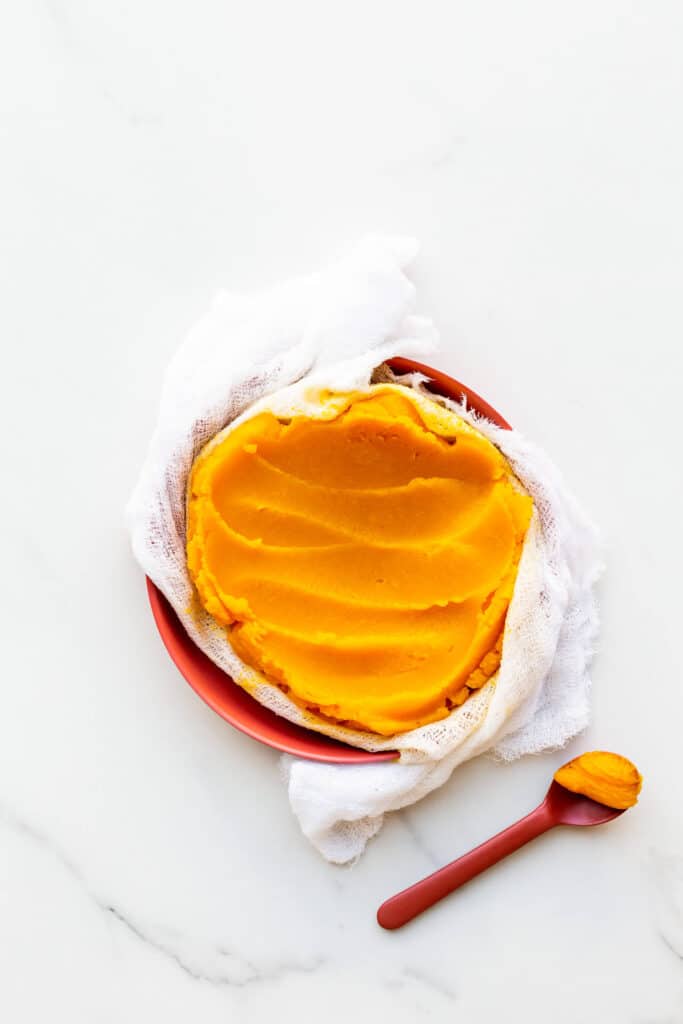 Storing pumpkin purée
Pumpkin is considered a low acid fruit, with a pH above 4.6. Though technically, pumpkin is still acidic compared to a neutral pH of 7, pumpkin is not acidic enough for home canning processes. For this reason, when you make a batch of homemade pumpkin purée, you have to store it in the fridge for short periods, and for longer periods, in the freezer.
Freezing pumpkin
When you store pumpkin purée, whether canned pure pumpkin or homemade purée from roasted pumpkins, you will notice that the purée will slowly release water. That's normal. The same may happen when you freeze and thaw it.
You can freeze pumpkin purée, and when you defrost it to bake with, if you notice a lot of water has separated out, you can strain it out and cook it down, just like you do with frozen bananas for banana bread! This way you won't risk ending up with a soggy bottom or a gummy layer if you bake cakes with it, especially pumpkin bread or pumpkin cranberry bread. For these two recipes, you bake the cake batter in a loaf pan, which is much deeper than a regular round or square cake pan. This means, it's much more difficult to achieve the perfect bake and to get the cake to bake properly, especially at the bottom.
To freeze pumpkin, here are two tips for you to get started:
freeze it in portion sizes according the recipes that you are most likely to make. So for the pumpkin bread and pumpkin cranberry bread, I'd freeze it in 1.5 cup portions in an airtight container, choosing a container that is not too big for this amount, nor too small that there is too much air. I also recommend placing a round of parchment paper directly on the surface of the pumpkin to be frozen to protect it from freezer burn on the surface. You can also top it with a layer of plastic wrap fitted to the surface. Then close the lid tightly to freeze.

freeze the pumpkin in an ice cube tray,

if you plan on making pumpkin pie shakes or pumpkin smoothies! All you have to do is transfer the canned pumpkin or pumpkin purée to an ice cube tray and place it in the freezer. Once frozen solid, transfer the cubes of pumpkin to a freezer bag to store for longer. Make sure to remove as much air from the bag as possible and to pack the cubes tightly. Then when you are ready to make a smoothie, take out a few cubes of frozen pumpkin.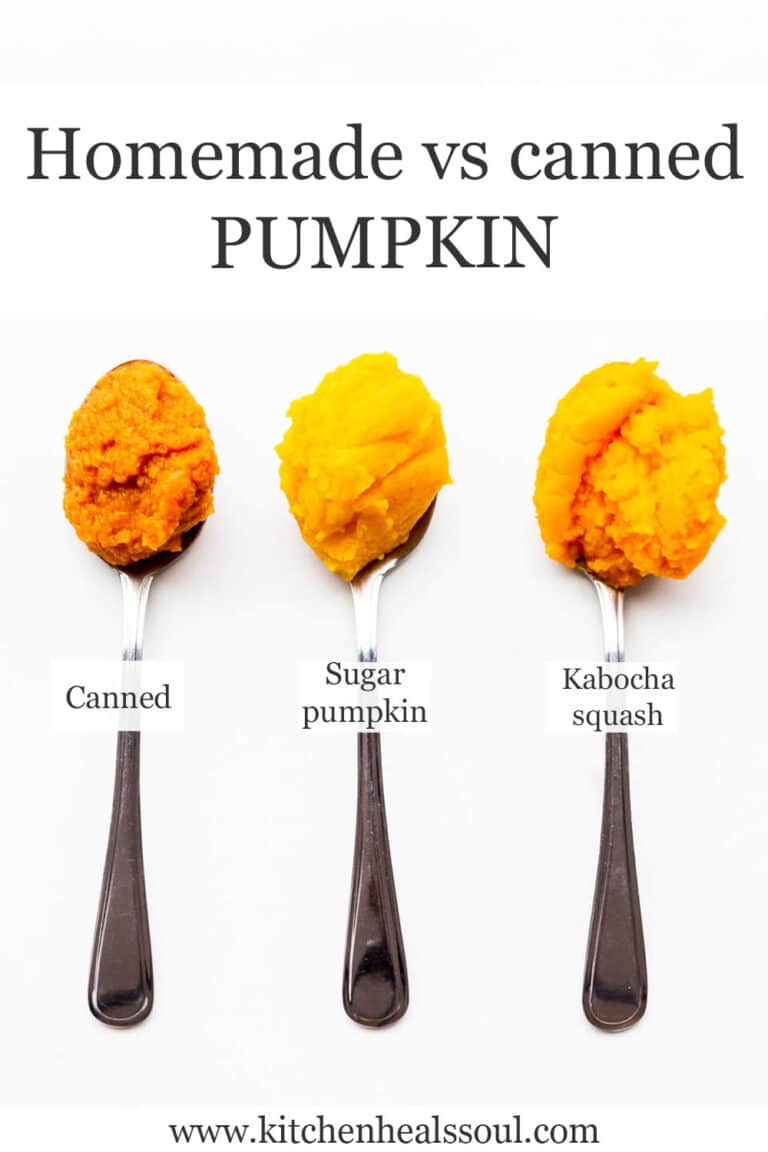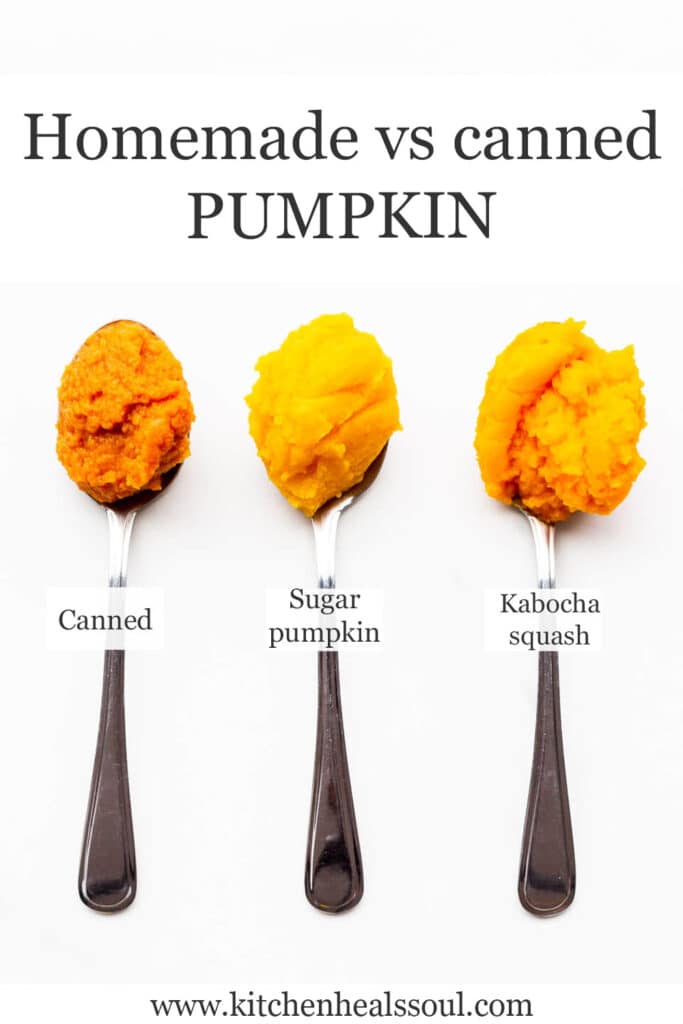 Pumpkin substitutes
Pure pumpkin versus pumpkin filling
Pumpkin filling or pumpkin pie mix in the can is not a good baking substitution for pure pumpkin without making some adjustments to your recipe. Canned pure pumpkin is 100 % pure Dickinson pumpkin. Nothing else is added to this product. It is canned plain and it is not to be confused with pumpkin filling or pumpkin pie mix, which contains more ingredients than just pumpkin. Pumpkin pie filling or mix is used to simplify pumpkin pie-making because the spices are already in it. All you do is add eggs and milk, cream, or evaporated milk.
Libby's canned pumpkin pie mix contains water, sugar, spices, dextrose, and natural flavours.
E.D. Smith canned pumpkin filling is made with pumpkin, sugar, water, spices (contain wheat flour), salt, vegetable oil, caramel colour
For this reason, if you want to replace pure pumpkin with pumpkin filling, you will have to adjust the spices in your recipe, as well as the salt, and possibly the sugar. There's no direct equation for replacing one with the other. Sorry!
Other pumpkin substitutes that aren't pumpkin-based
If you can't find canned pure pumpkin and you can't find a sugar pumpkin, consider exploring other squashes which you can easily turn into purée and use interchangeably to replace canned pure pumpkin. Follow the recipe below and make sure to take the time to strain the purée for an hour through a cheesecloth to remove the excess moisture if you find your purée is very wet.
Otherwise, replace pure pumpkin with mashed sweet potato, cup-for-cup!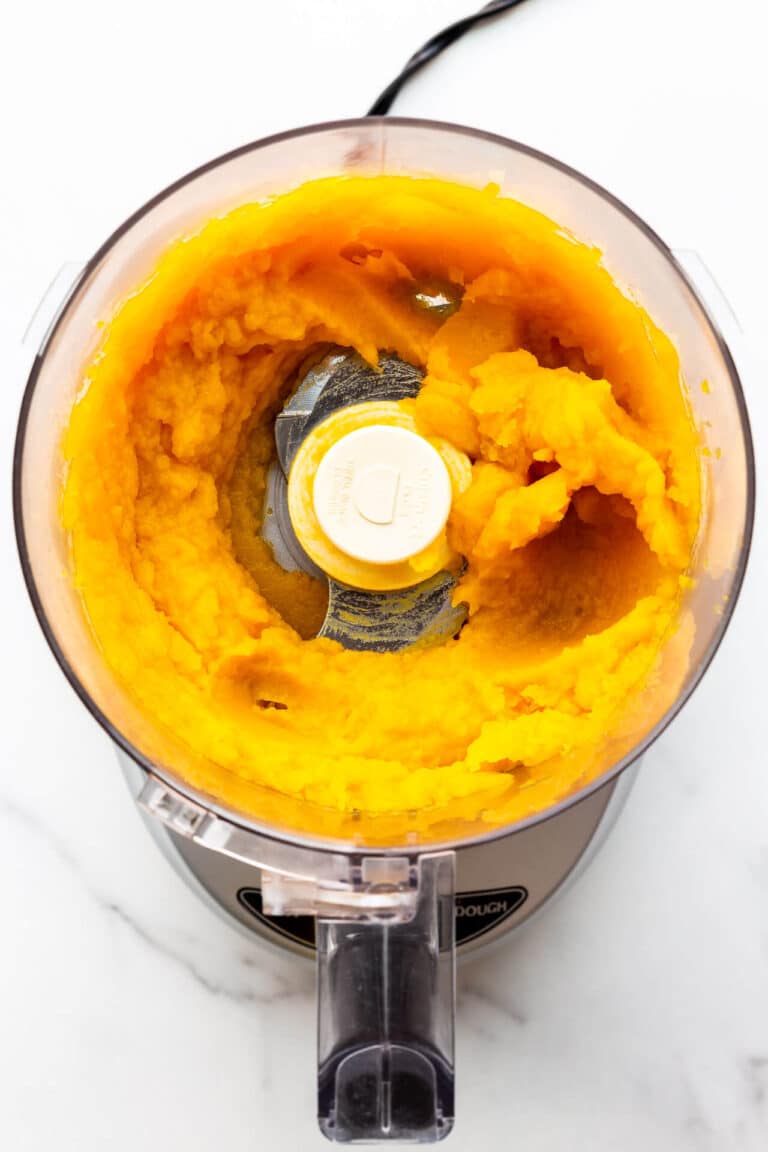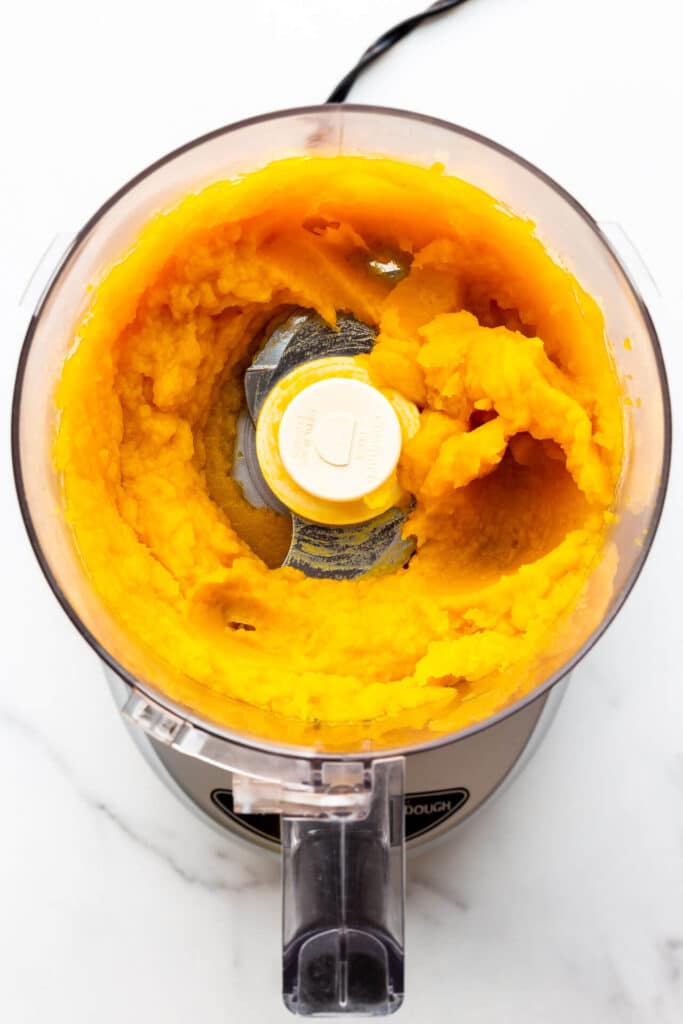 When you are baking and cooking with squash and pumpkin, don't forget to save the seeds so that you can make toasted pumpkin seeds (or squash seeds) to snack on!
📖 Recipe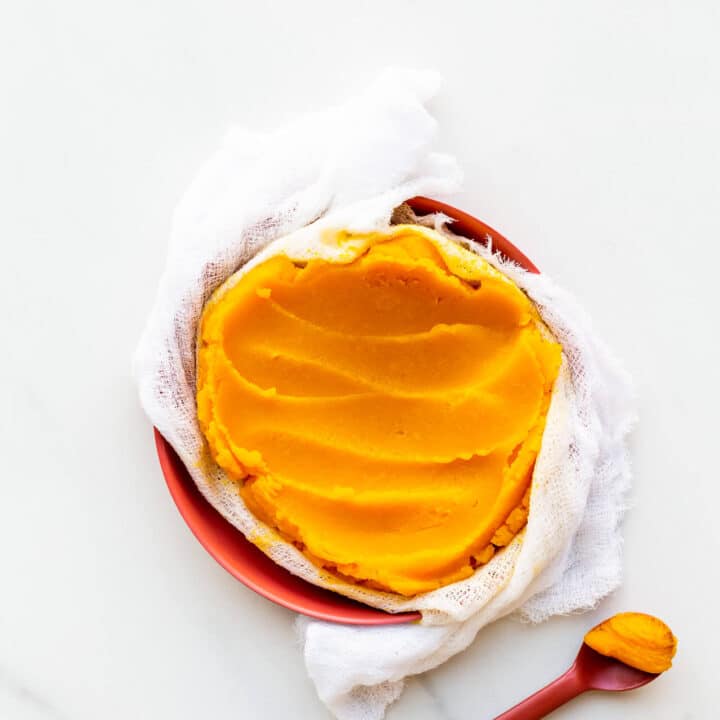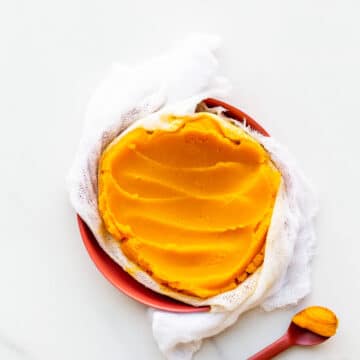 Homemade Pumpkin Purée
Learn how to make homemade pumpkin purée from a fresh pumpkin with this easy recipe!
Ingredients
1

kg

Sugar pumpkin

also called Pie pumpkin
Instructions
Preheat the oven to 400 ºF (200 °C). Line a sheet pan with parchment paper (preferably a rimmed sheet pan to catch any juices).

Cut the pumpkin in half, lengthwise.

Scrape out the seeds and save them to make toasted pumpkin seeds.

Place the pumpkin halves, cut-side down on the prepared sheet pan.

Roast for 45 minutes to 1 hour, or until very tender.

Let cool, then scrape out the flesh of the pumpkin and place it in the food processor.

Process the pumpkin to form a smooth purée.

If the pumpkin purée seems a little loose or watery, strain it through a cheesecloth for 1 hour or cook it down on the stove to concentrate it.

Store in the refrigerator for up to 1 week or freeze it.
Notes
If you can't find a Sugar pumpkin to make homemade pumpkin purée, you can use a Kabocha or a Red Kuri squash instead. You can also try butternut, but it may release more water, so make sure to take the time to strain the mash before baking with it, especially because that moisture could lead to a soggy bottom on cakes and pies.
Nutrition
Calories:
1
kcal
Carbohydrates:
1
g
Protein:
1
g
Fat:
1
g
Saturated Fat:
1
g
Sodium:
1
mg
Potassium:
9
mg
Fiber:
1
g
Sugar:
1
g
Vitamin A:
227
IU
Vitamin C:
1
mg
Calcium:
1
mg
Iron:
1
mg
Now that you know how to make pumpkin purée at home, you can bake with it and make
And if you have a little leftover, you can easily use it up in this recipe for a super easy pumpkin spice shake