This vegan pumpkin spice shake is made with almond milk, frozen pumpkin purée, and lots of fall spices for a flavourful drink that's still healthy enough.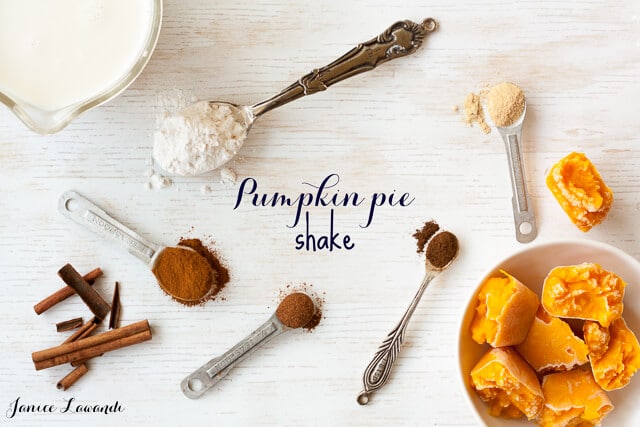 Disclosure: As an Amazon Associate, I earn from qualifying purchases.
Many of us like to buy a few sugar pumpkins in the fall to make homemade pumpkin purée. All you have to do is roast the pumpkin until the flesh is soft enough to purée. Sometimes homemade purées can be more watery than the commercially canned pumpkin, so I like to strain it through a few layers of cheesecloth to make sure it's thick enough for baking with.
When you go to all that effort, it's nice to make a big batch of purée. Then you can explore more recipes for baking with pumpkin—order your copy of the e-book All About Pumpkin so you can celebrate this star ingredient!
Freezing pumpkin purée
I freeze some of it in different portion sizes to be ready for a variety of recipes: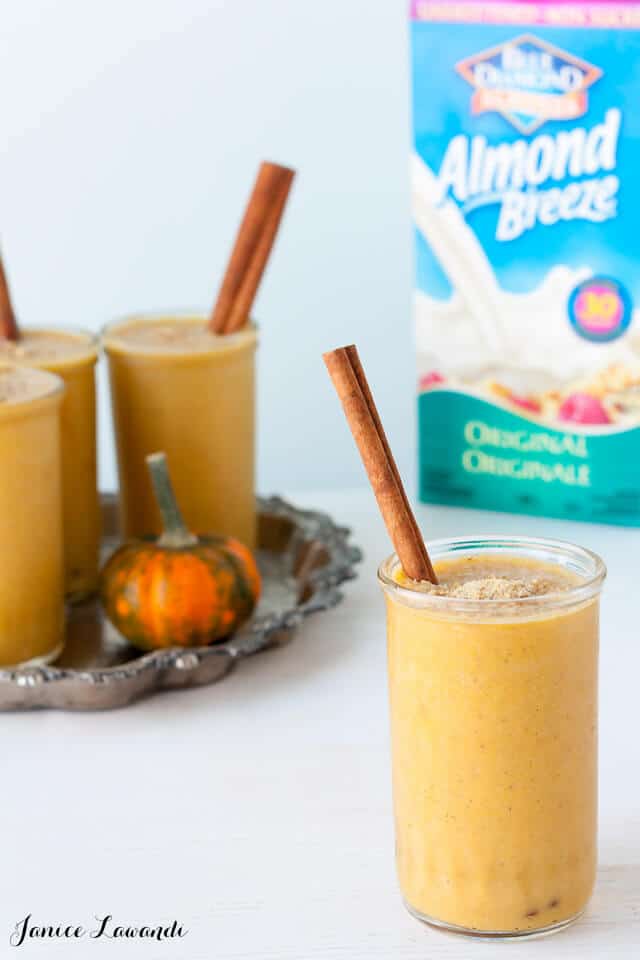 Most smoothies are banana-based, often made with frozen banana which gives the drink a creamy, thick textures. This shake is made with frozen pumpkin and almond milk (and specifically Almond Breeze). I also usually opt for the unsweetened kind (whether plain or vanilla) because I like to control my sweetness. I've been using Almond Breeze since 2009, and I've been hooked ever since. I've got to be honest though: I would not drink Almond Breeze straight, BUT I love it in breakfast porridges, blended in shakes, or even to bake with.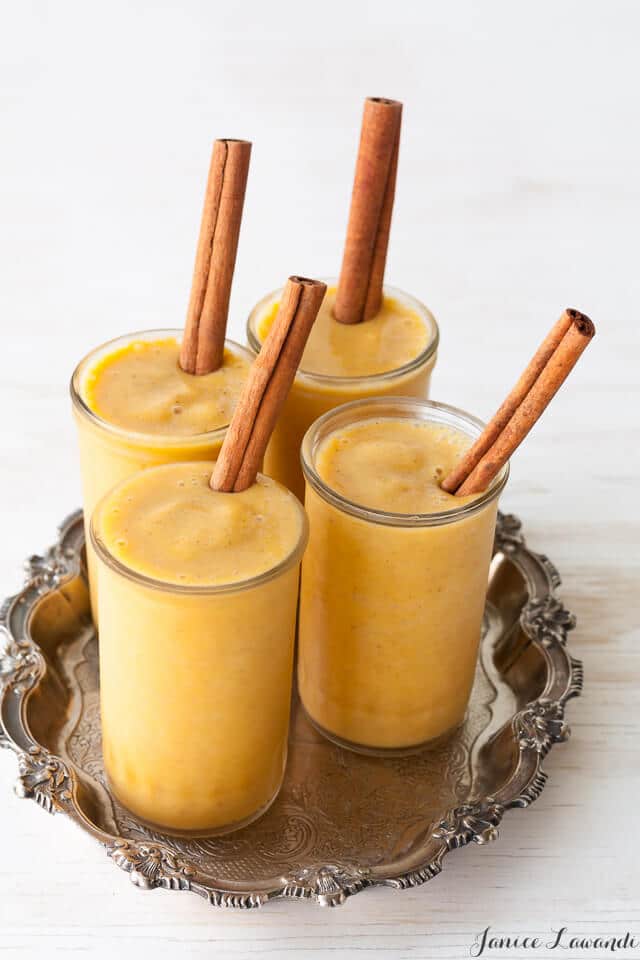 Almond Breeze has added a new line of refrigerated almond milk beverages that come in 1.89-litre packs and start out in the refrigerator aisle (different from the shelf-stable tetra paks). I found this convenient for a recipe like this one because adding room-temperature milk to a cold shake kinda doesn't make sense and I never remember to pre-chill my almond milk before opening it because my shake-making is usually spontaneous.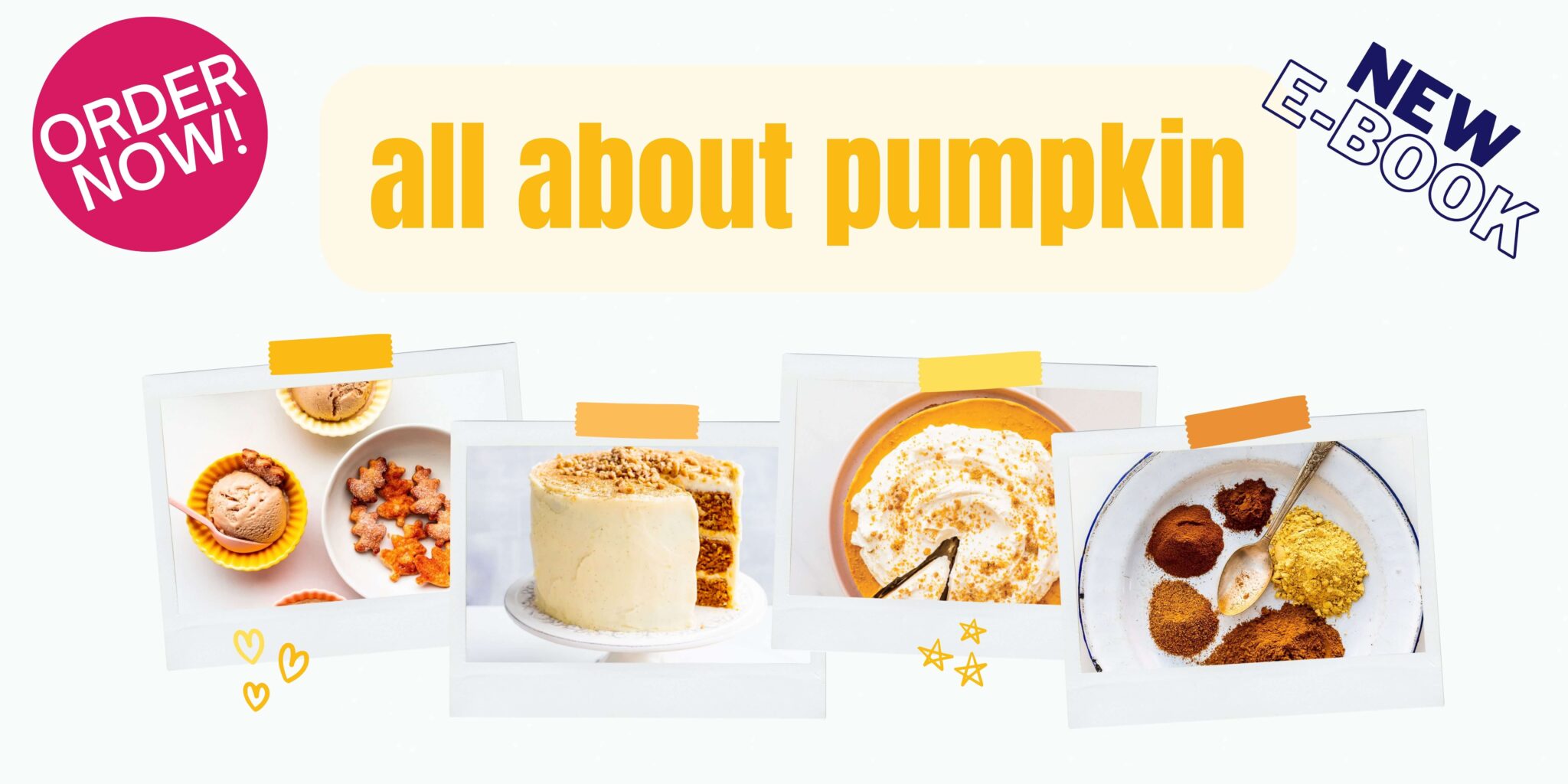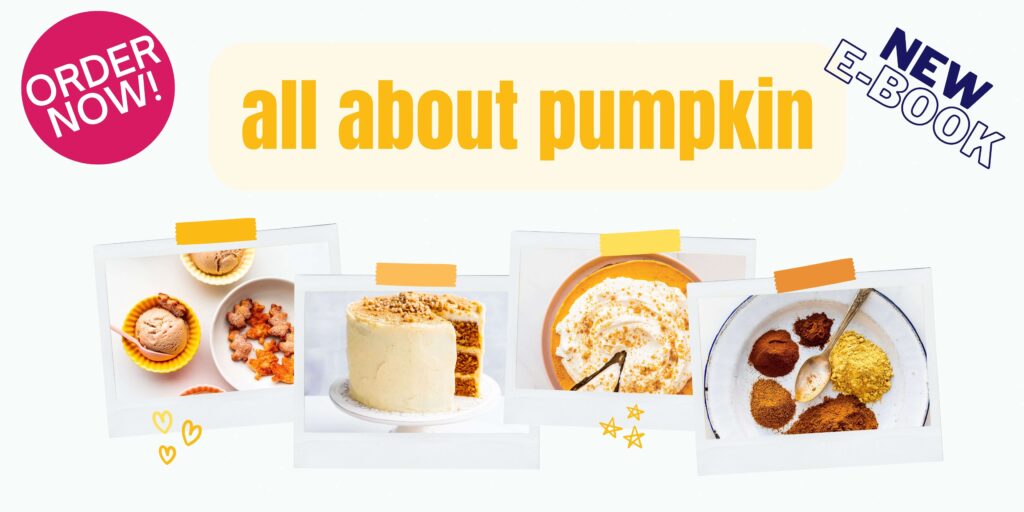 I am not one for protein powders or adding scoops of anything more than the fruits and veggies I'd eat if I weren't about to blend them. And, as I mentioned earlier, I don't think every single "healthy drink" that comes out of my blender should involve a banana. This is a pumpkin pie shake and it tastes exactly like pumpkin pie: a little sweet, a little spiced, and a little creamy. In fact, I based this vegan shake recipe on the ingredients in the pumpkin tarts. I have consumed blender-fulls of this pumpkin pie shake. It's really very good, if I may say so myself.
📖 Recipe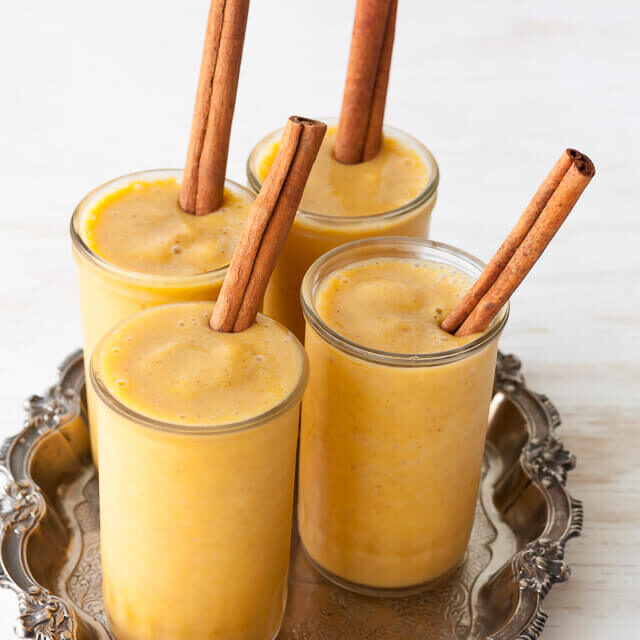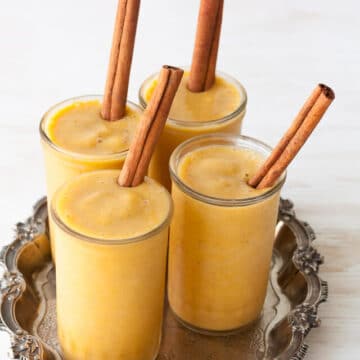 Pumpkin Spice Shake
This is a pumpkin spice shake that tastes exactly like pumpkin pie: a little sweet, a little spiced, a little creamy.
Ingredients
500

mL

Almond Breeze unsweetened almond milk

25

grams

light brown sugar

more or less depending on how sweet you like your shakes

5

mL

pure vanilla extract

15

mL

pure maple syrup

2.5

mL

ground cinnamon

1.25

mL

ground ginger

0.625

mL

ground nutmeg

1

pinch

ground cloves

250

grams

pumpkin purée about 10 ice cubes worth if using homemade pumpkin purée frozen in ice cube trays
Instructions
In a blender, start by blending the almond milk, sugar, maple syrup, and spices.

Add the pumpkin purée and blend until it's the consistency of a thick milkshake.

Divide among glasses. Makes 4 small servings or 2 breakfast portions. You can sprinkle with some freshly grated nutmeg, ground cinnamon, or even graham cracker crumbs.
Nutrition
Almond Breeze sent me samples of their almond milk and financial compensation to develop recipes with their products this month. Thanks for supporting the sponsors that allow me to create new recipes for Kitchen Heals Soul. As always, please know that I wouldn't mention the product if it wasn't worth it. And I really have been using Almond Breeze since 2009.