Stencilling numbers on a birthday cake, instead of piping, couldn't be easier, and it's a really nice way to avoid trying to write on a cake with melted chocolate.
Piping is hard. Stencilling is easy. I used this technique to decorate this spice cake with cream cheese frosting.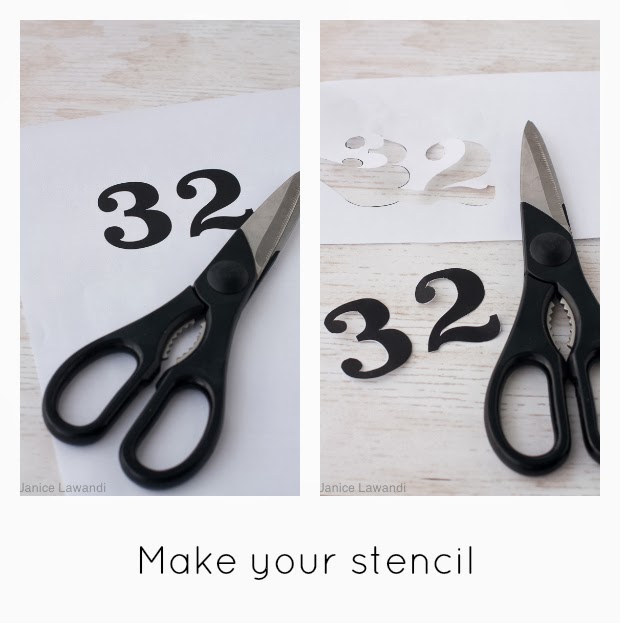 Disclosure: As an Amazon Associate, I earn from qualifying purchases.
First things first: you need a stencil. I opted to use a word processor, choosing a pretty font, typing up the numbers I needed on my computer, and printing them on regular white paper. Remember to make them big enough, but not too big to fit the top of your cake.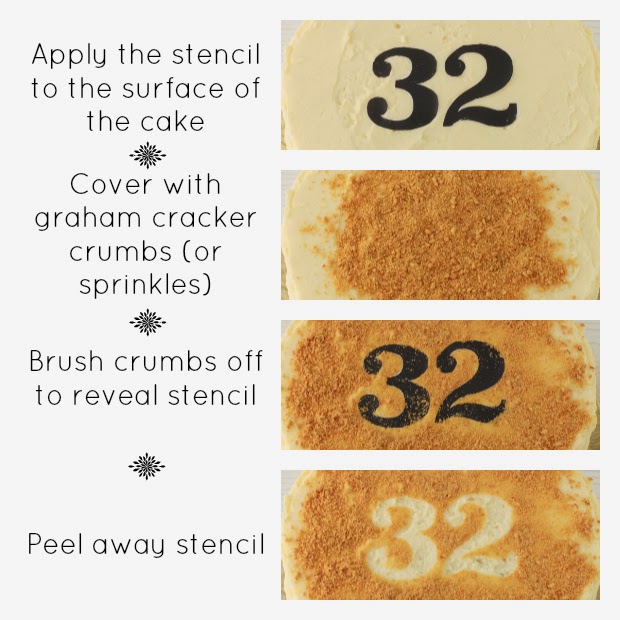 Once you have a stencil made, it's relatively easy. It's just a matter of applying the stencil to the surface of the cake, covering it up with lots and lots of cookie crumbs or sprinkles, brushing them off to reveal the stencil, while also pressing all those crumbs or sprinkles on the surface around the stencil ever so gently so they stick. Finally, you simply have to peel off the stencil to reveal the numbers.
Overall, I think this is a pretty easy way to decorate a cake and a fun way to celebrate a birthday.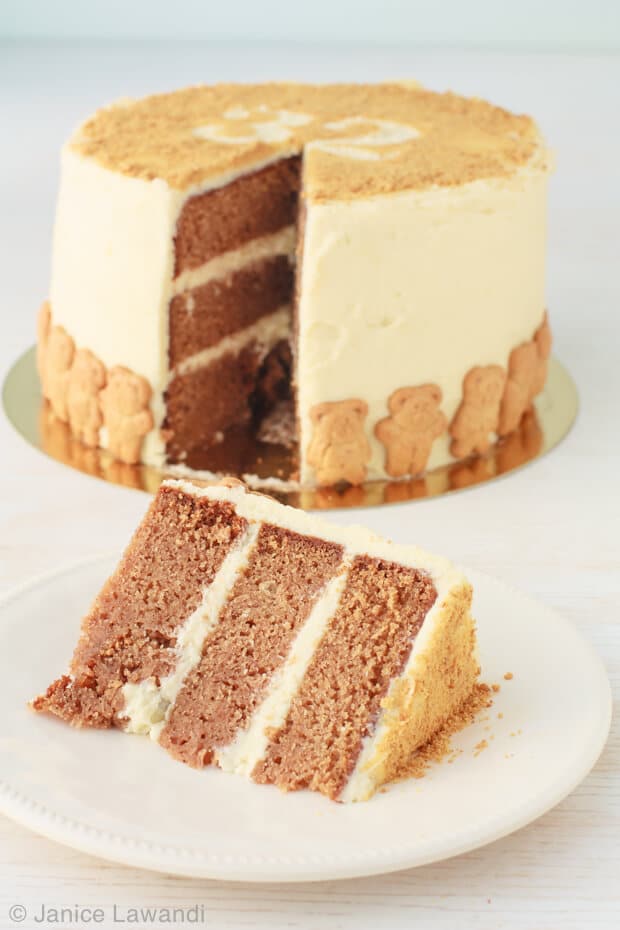 If you are looking for a smoother look to the numbers, let the cake chill for about 5 minutes in the fridge/freezer before beginning the stencilling process. Chilling hardens the surface of the frosting a little so that the stencil will peel off more cleanly without pulling up some of the frosting. I did this tutorial without any refrigeration, and it still worked out pretty well, all things considered. Now, go forth and stencil some cakes!