You can make butterscotch pudding at home with a buttery flavor and a splash of scotch for a true butterscotch flavor. It's easy and doesn't take long! It's just like making a custard, thickened with a little cornstarch.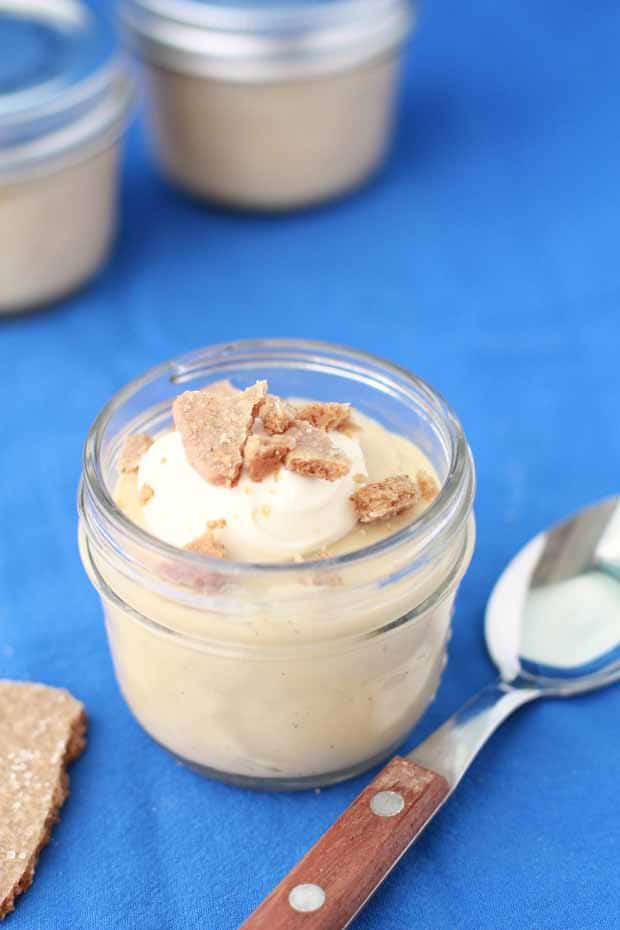 How do you feel about pudding? Love it? Hate it? I get the impression that most North Americans love pudding, though personally, I didn't grow up eating it.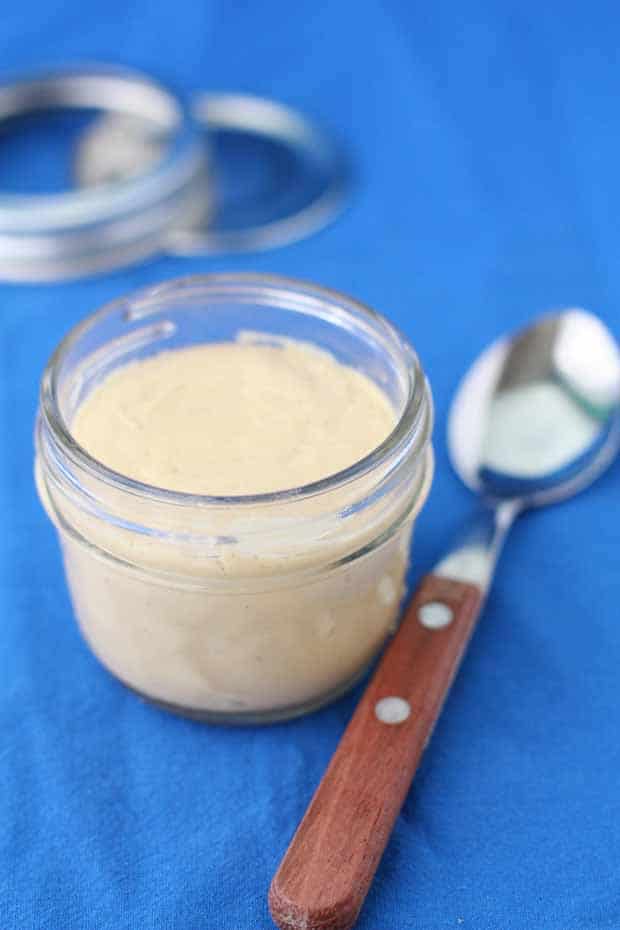 Disclosure: As an Amazon Associate, I earn from qualifying purchases.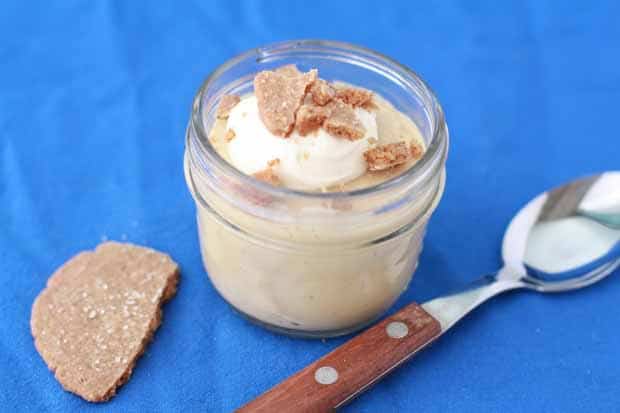 True to temptation, I saw the butterscotch pudding in this month's Bon Appétit magazine, and immediately wanted to give pudding one more chance. After all, the homemade kind can't be anything like store-bought pudding. I was right. I guess I'm a pudding snob and only eat it when it's homemade.
This is nothing like pudding-cup style pudding. This recipe is obviously tongue-coatingly richer because it is made with whole milk, lots of cream and browned butter (my favorite of all butters). It's also thicker from the combined power of egg yolks and cornstarch. This recipe yields a pudding with a mellow butterscotch flavor that I really enjoyed. I expected it to be overly sweet, but it isn't, especially if you add a dollop of crème fraîche. I served this dessert with homemade gingersnaps, but you could crumble homemade graham crackers over top, or even just sprinkle generously with graham cracker crumbs.
📖 Recipe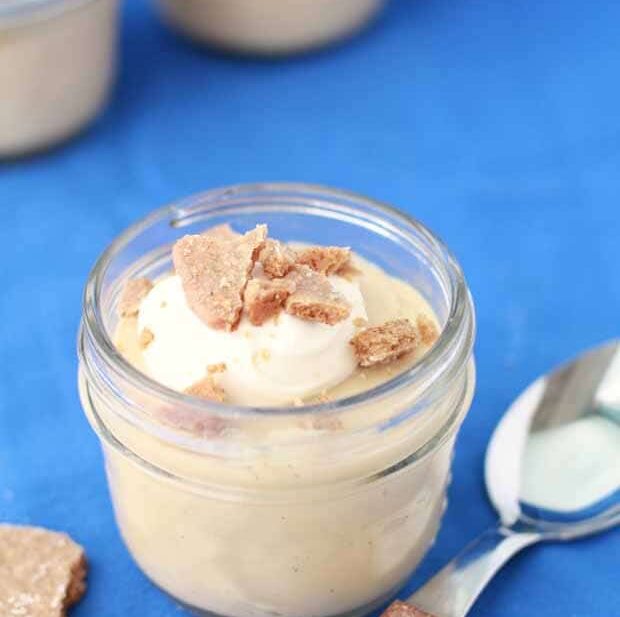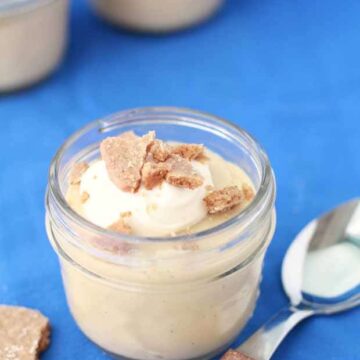 Butterscotch Pudding
You can make butterscotch pudding at home from scratch. Butterscotch pudding is really easy to make and is quite quick to prepare.
Ingredients
58

grams

unsalted butter

¼ cup

1

vanilla bean

split lengthwise

150

grams

light brown sugar

¾ cup

625

mL

whipping cream (35 % fat)

2 ½ cups

250

mL

whole milk (3.25 % fat)

1 cup, 3.25% fat

1

tablespoon

scotch

I actually used Jack Daniel's whiskey

¼

teaspoon

Diamond Crystal fine kosher salt

6

large egg yolk(s)

29

grams

cornstarch

¼ cup

3

tablespoon

granulated sugar

crème fraîche and gingersnaps to serve

optional but highly recommended!
Instructions
Place the butter in a medium saucepan, then scrape the vanilla bean seeds and add them to the pan along with the bean. Swirl the pan, over medium-high, until the butter browns and smells nutty. Pull the pan off the heat.

Add the brown sugar, milk, heavy cream, whiskey, and the salt to the saucepan. Heat the mixture over medium-high heat, whisking occasionally to dissolve the sugar.

Meanwhile, in a medium bowl, beat together the yolks, cornstarch and granulated sugar until it has lightened in color a little.

When the cream mixture is steamy and just about to boil, take it off the heat and pour it over the yolk mixture, whisking the yolks as you pour. When all the cream mixture is whisked into the yolk mixture, strain it back into the saucepan and cook over medium heat, with constant whisking til the mixture begins to boil.

Boil the mixture for 1 full minute, whisking constantly, then remove from heat. Blitz the mixture with a handblender to smooth it out (this isn't absolutely necessary but ensures a silky smooth texture).

Divide the pudding between 9 small jars or ramekins (I used 125 mL mason jars). I placed plastic wrap over the surface of each to avoid "pudding skin" but you don't have to. Refrigerate for several hours to chill completely, or overnight.

Serve with a dollop of crème fraîche and crumbled gingersnaps.
Nutrition