Here's a recipe for an apple clafoutis sweetened with maple syrup and spiced with a little freshly grated nutmeg. If you want to skip straight to the apple clafoutis recipe, click here.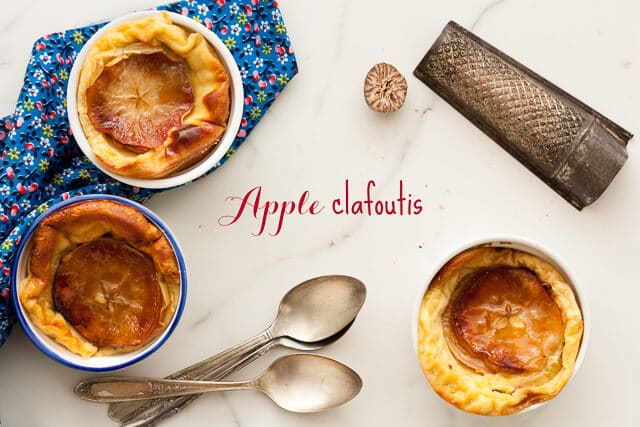 I called these clafoutis, but actually, the French baking term for these is flognardes. Clafoutis are made with cherries. I used apples, not cherries. So, to be "correct", these are flognardes. Clafoutis and flognardes are made from a sweet, eggy custard batter that has a little flour to help them set. Both desserts puff up in the oven as the custard bakes and then they shrink back a little as they cool.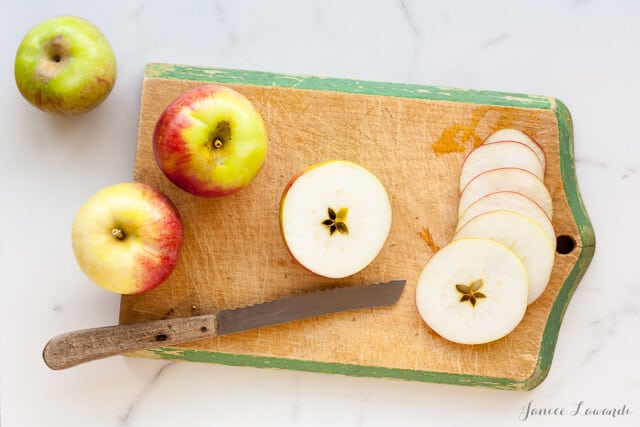 Disclosure: As an Amazon Associate, I earn from qualifying purchases.
I used sliced apples to garnish this dessert to show them off, and diced apples folded into the batter. To make the dessert easier, you can just dice all the apples and sauté them before folding into the batter. The results will be just as tasty as if you garnished with sliced apple, though they will look a little different. The egg custard batter puffs up like crazy in the oven, like a Dutch baby, and then it settles down as the ramekins cool. These are great on a crisp fall day. Easy to make, and absolute comfort food for when you are going through a life crisis.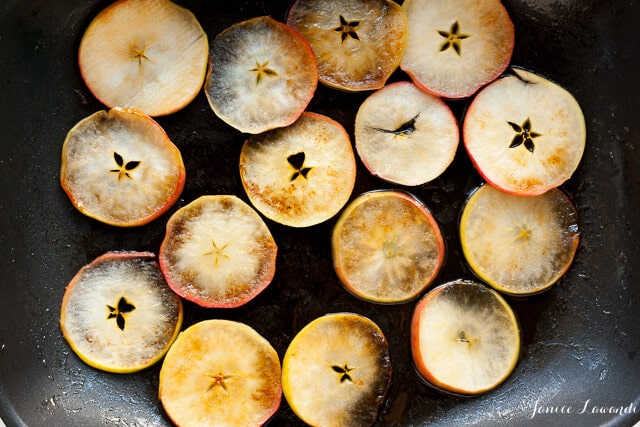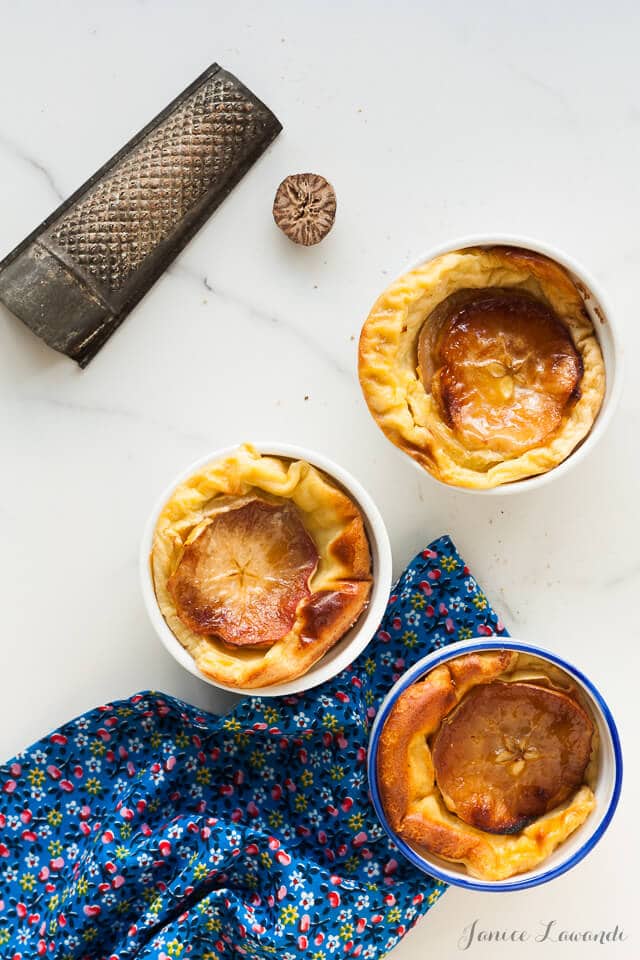 If you are looking for other apple recipes, try these apple pie scones, apple cupcakes with cream cheese frosting, or a healthier treat: apple pie yogurt parfait.
📖 Recipe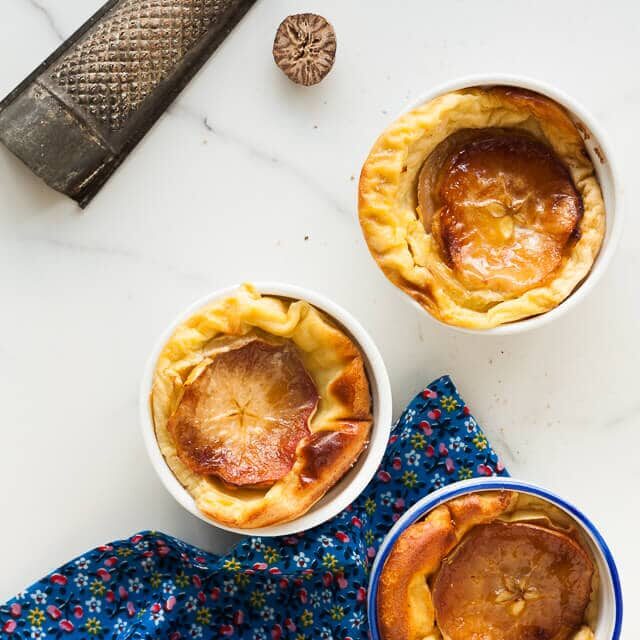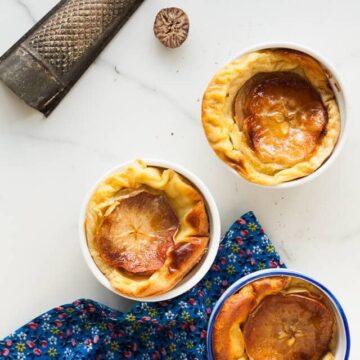 Maple Apple Clafoutis
Ingredients
14

grams

unsalted butter

to grease ramekins

13

grams

granulated sugar

for the ramekins

28

grams

unsalted butter

3

Cortland apple(s)

approximately 350 grams of apple total—I used small apples, prepping 5 slices to decorate tops, the rest of the apple was diced

30

mL

pure maple syrup

313

mL

whole milk (3.25 % fat)

3

large egg(s)

50

grams

granulated sugar

30

mL

pure maple syrup

83

grams

bleached all-purpose flour

ground nutmeg

pure maple syrup
Instructions
Preheat the oven to 400 °F (200 °C). Grease 5 ramekins with a tablespoon of butter and then coat with granulated sugar with a tablespoon of granulated sugar (use more if needed).

Heat a large skillet. Melt the butter then add the apple and cook until soft. Add the 2 tablespoon maple syrup and toss delicately to coat. Remove from heat and set aside to cool completely.

Meanwhile, whisk together the milk, eggs, 4 tablespoon granulated sugar, 2 tablespoon maple syrup, and the flour. Pour through a fine mesh sieve to work out any lumps, then whisk in the freshly grated nutmeg.

Divide the cooked diced apples between the 5 ramekins, then pour the batter over top. Top each with a slice of cooked apple.

Bake for about 30 minutes, until they are puffed and set.

Let cool slightly before serving. You can brush the tops with a little extra maple syrup and sprinkle with a little more nutmeg before serving.
Nutrition