This carrot cake recipe makes an excellent snacking cake that you can cut into squares and serve with tea. This recipe is simple and makes one layer of cake, which is a lot easier than a layer cake. It's also a little lighter because it's glazed, not frosted.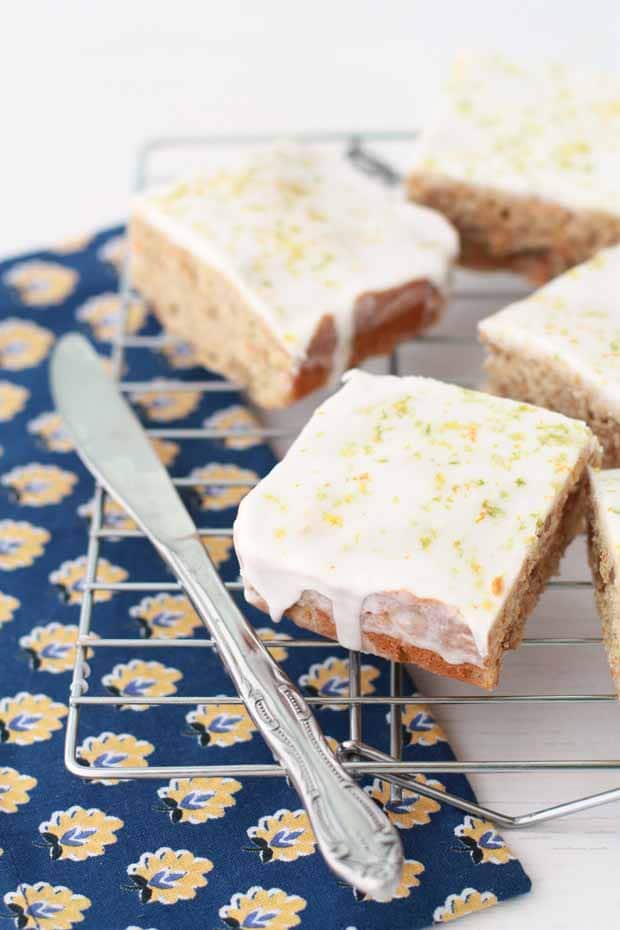 This carrot cake recipe was adapted from the French magazine Saveurs (May 2012, page 79). The original French recipe was entitled "carrot blondies", but it actually yielded carrot cake. That's okay because it turned out to be a really nice snacking cake, moist and flavourful. I tweaked the spices and the add-ins, opting for crystallized ginger and walnuts.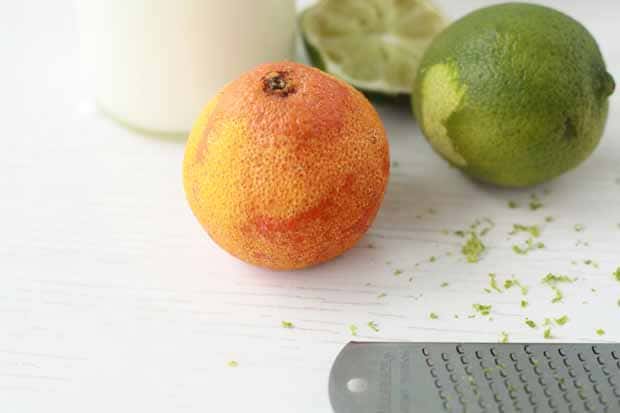 Disclosure: As an Amazon Associate, I earn from qualifying purchases.
The only issue I had was with the glaze, but that was my own fault. When I read the glaze recipe, I misread "2 cuillères à café de jus de citron vert" (French for 2 teaspoons of lime juice) for "2 cuillères à soupe de jus de citron vert" (French for 2 tablespoons of lime juice). It's confusing how the French baking term for teaspoon actually literally translates to coffee spoon, but when I think of a coffee spoon, I think of the tablespoon you measure out coffee grinds with. I ended up with a runny glaze that mostly just ran off the cake, but the bit that soaked in gave a nice citrus hit. I added a second layer of thicker glaze later on.
How do you grate carrots for carrot cake?
You can buy shredded carrots in a bag at the grocery store, which is very convenient, but you can also use a box grater to grate carrots at home. You could also use a large food processor with a grater attachment to shred carrots if you prefer. So if you want an easy way to grate carrots, absolutely use the food processor (or go buy them already grated). All roads will lead to delicious carrot cake in the end.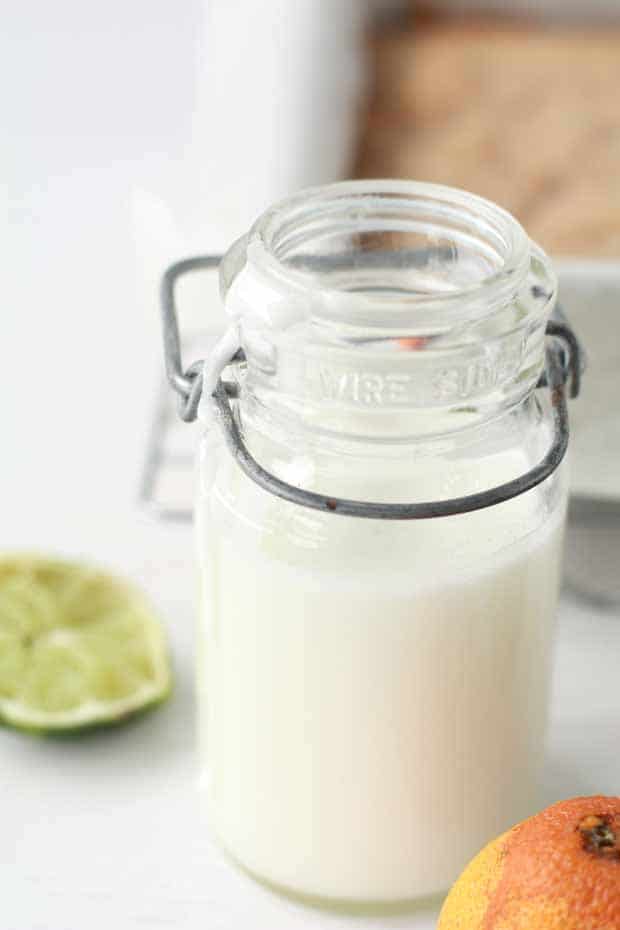 Baking carrot cake in a square pan
As with most recipes from France, no pan size is suggested. I find this rather curious. Are French women born knowing exactly what pan size or type of bakeware they need to use for each recipe? Is there some rule or formula I don't know about?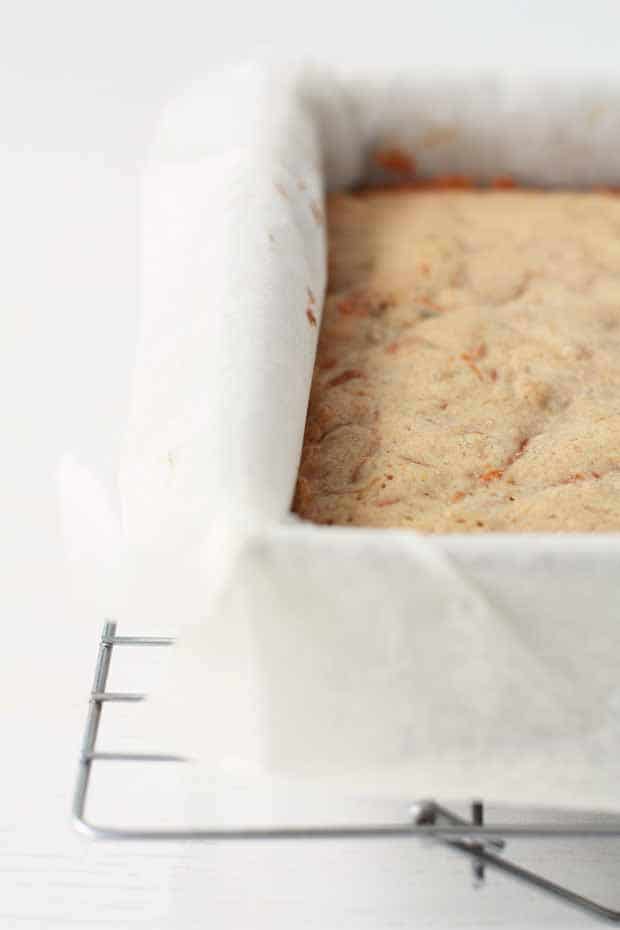 Traditionally, carrot cakes are baked in round pans and stacked into layer cake with thick cream cheese frosting. But I was going for a snack cake, like this banana cake with milk chocolate frosting, or this chocolate cake with peanut butter frosting. These are simple, single-layer cakes that are baked in square pans and cut into squares to serve. For this glazed carrot cake, I used an 8-inch square metal pan, so my squares are thicker than those pictured in the magazine. Take the time to prepare the cake pan properly before baking. I lined the bottom and sides with parchment, but you can also grease and flour the pan if you prefer.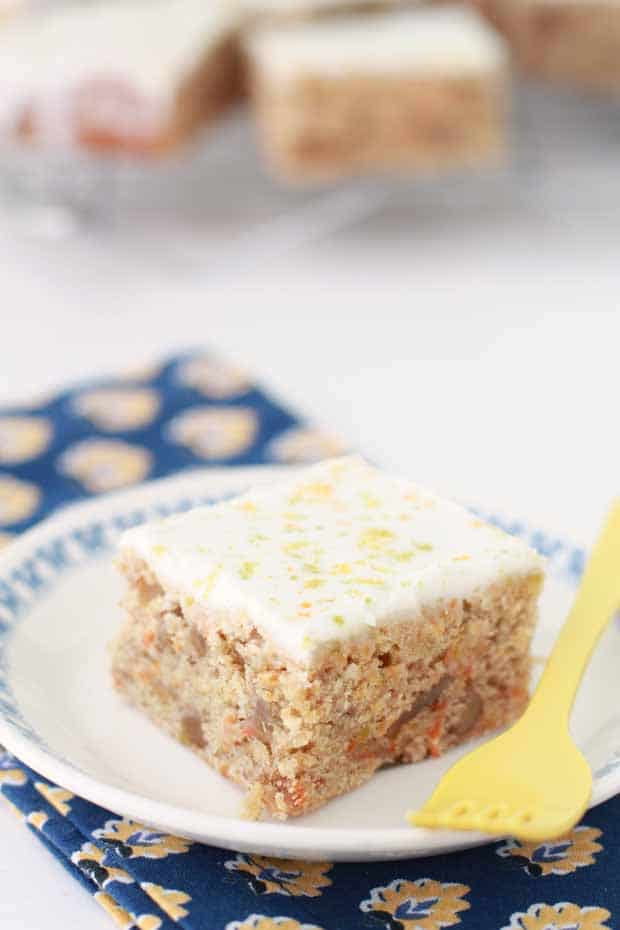 📖 Recipe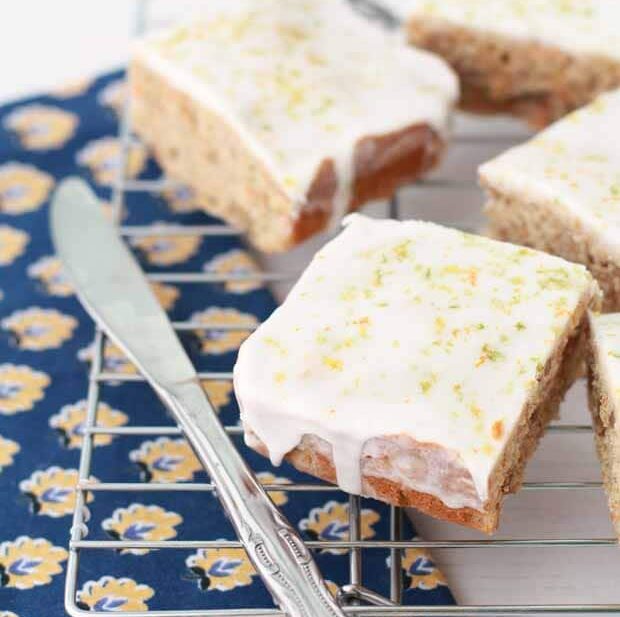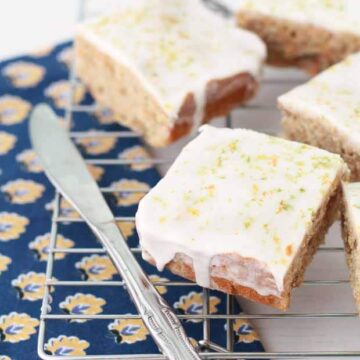 Glazed Carrot Cake
This easy carrot cake is glazed twice for extra flavor. The first glaze is runnier so it soaks into the cake, while the second is thicker so it coats every piece of cake. This carrot cake is cut into squares so it makes a great afternoon snacking cake.
Ingredients
Carrot cake ingredients
90

grams

Cacao Barry white chocolate

I used Cacao Barry Blanc Satin

120

grams

unsalted butter

120

grams

granulated sugar

2

large egg(s)

150

grams

bleached all-purpose flour

5

mL

ground cinnamon

2.5

mL

ground allspice

40

grams

chopped walnuts

30

grams

chopped crystallized ginger

60

grams

shredded carrot

15

mL

orange zest
Thin lime glaze (to soak into cake)
90

grams

icing sugar

30

mL

lime juice
Thick lime glaze (to decorate)
125

grams

icing sugar

15

mL

lime juice
Garnish (optional)
orange zest

lemon, and lime
Instructions
Preheat the oven to 350°F (175 °C). Line the bottom and sides of an 8×8-inch (20x20 cm) square metal pan with parchment and set aside.

Melt together the chocolate and butter in a medium bowl in the microwave (power level 4 or 5, NOT high!) or over a double boiler. Set aside to cool slightly, stirring occasionally.

In the bowl of an electric mixer fitted with the paddle attachment, beat the eggs and sugar until they have thickened and lightened in color (this takes a good 2 minutes or more). Scrape down the sides of the bowl as needed.

Add the melted chocolate mixture to the mixer, and beat it in. Scrape down the sides of the bowl as needed.

Meanwhile, in a medium bowl, whisk together the flour and spices. Drop them into the mixer bowl, and beat them in on low until they are just incorporated. Scrape down the sides of the bowl as needed.

Add the grated carrot, chopped nuts, ginger and grated orange zest, then mix them in on low.

Transfer the batter to the prepared cake pan and bake it for about 35–40 minutes, or until a cake tester inserted into the center comes out clean.

Let the cake cool completely before proceeding with the rest of the recipe.

Whisk together the ingredients of glaze #1, then pour them over the cake set on a drip rack over a rimmed sheet pan.

Let the glaze seep in for about 45 minutes, then whisk together the ingredients of glaze #2 and pour it over the cake.

Sprinkle the zests over the glaze and let it set a full hour at least before cutting to serve.
Nutrition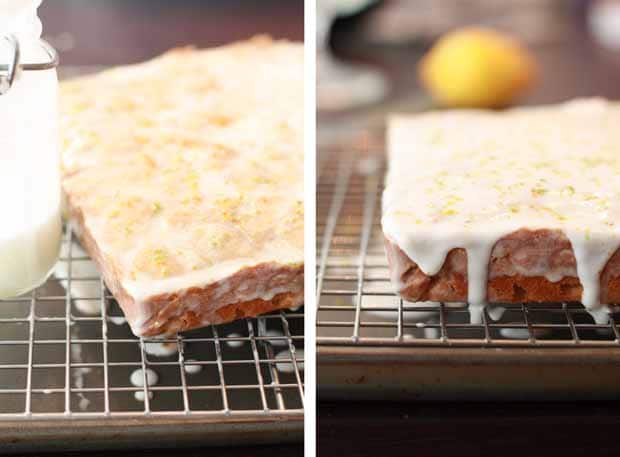 More carrot recipe ideas
Want more carrot baking recipes? Here are a few to check out: