Homemade chocolate bars are super easy and you can make your favourite chocolate bars at home in minutes with just a few ingredients. Find out how to make chocolate bars with milk chocolate and your favourite toppings. Customize them and give them as gifts!
This homemade chocolate bars recipe post is sponsored by Cacao Barry. As an Amazon Associate I earn from qualifying purchases.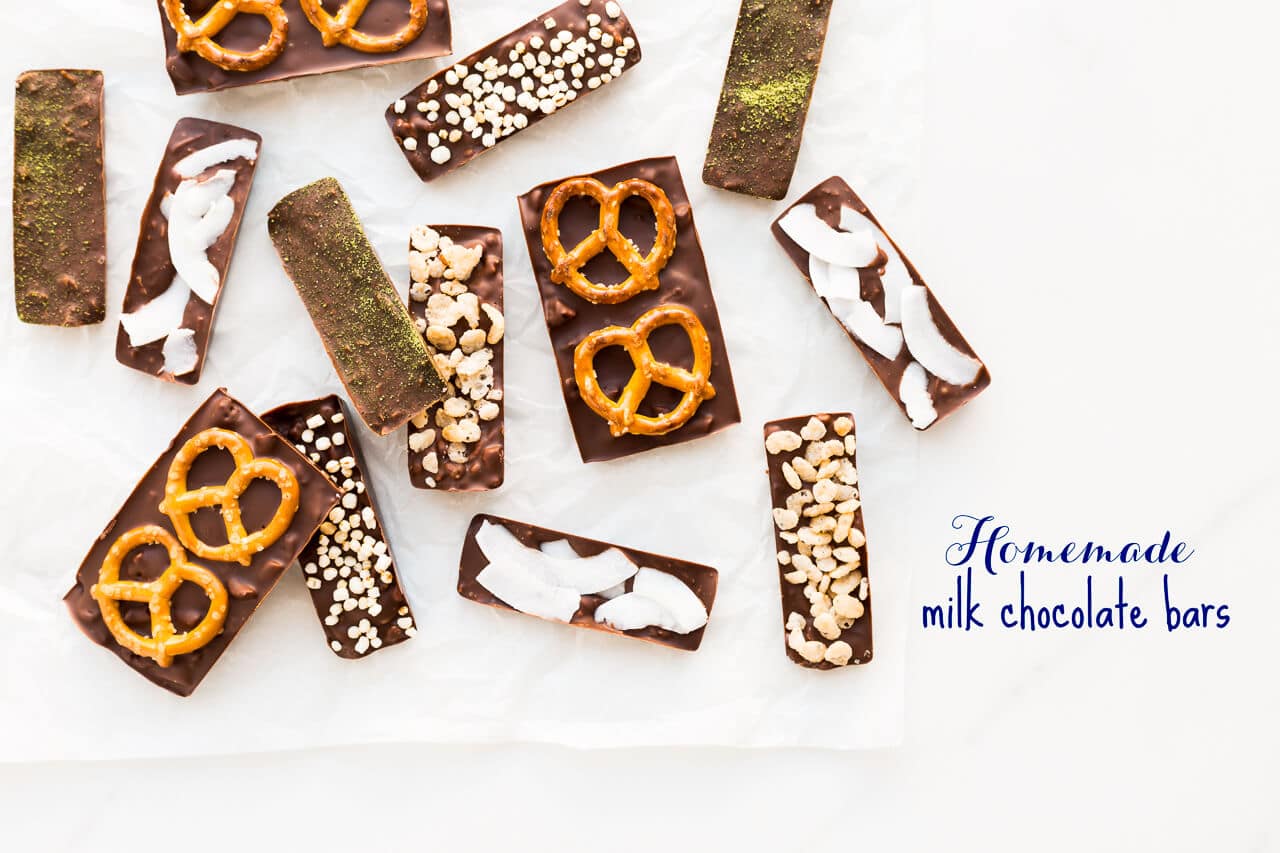 Disclosure: As an Amazon Associate, I earn from qualifying purchases.
Homemade chocolate bars are the best. They aren't as difficult to make as you would think. You can customize what you put into them. They make great gifts. And to be honest, I find it very comforting to have a container of these stashed in the fridge for emergencies that can only be solved with a big hunk of chocolate. You know what I mean? Stashes of chocolate are essential in my life.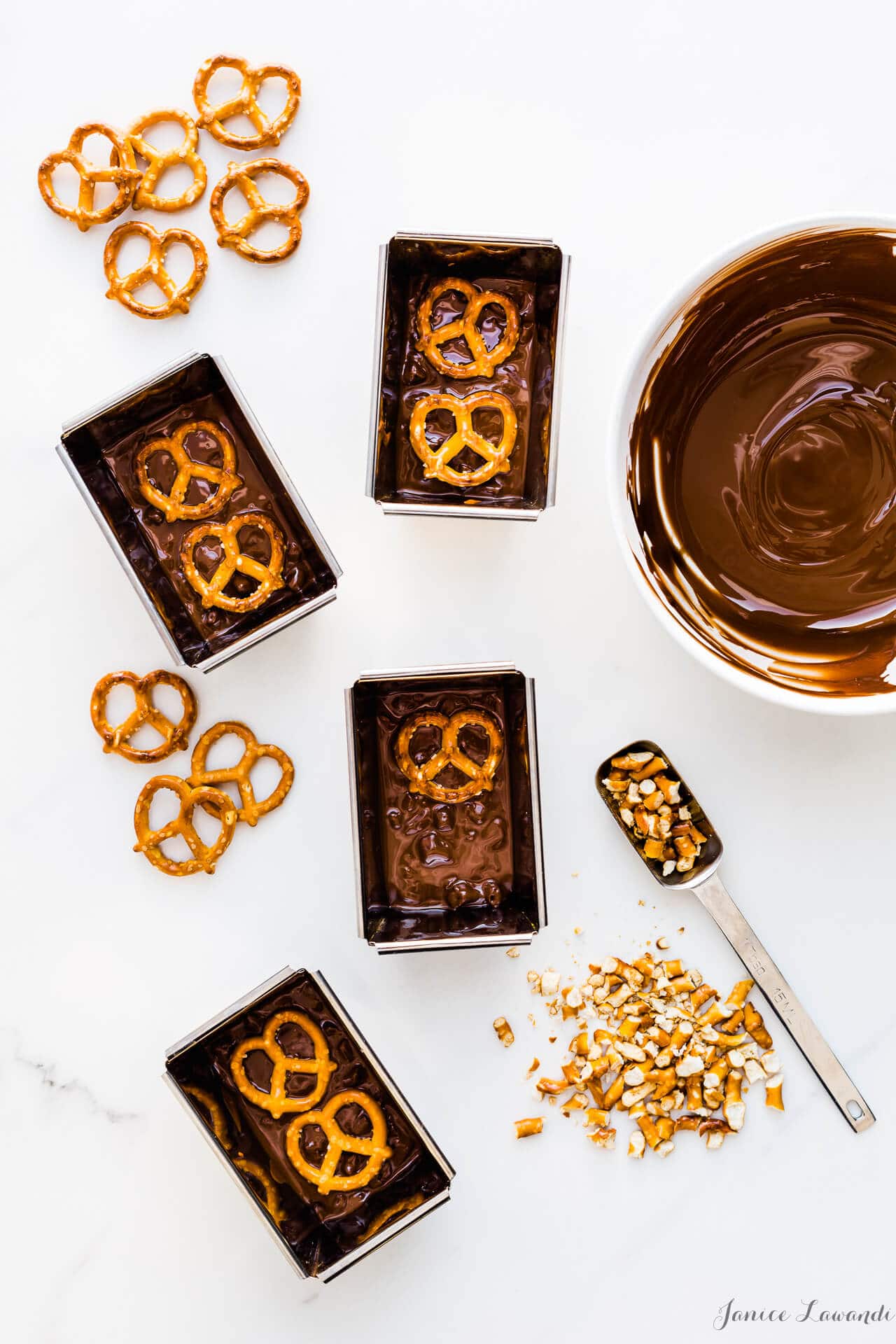 How do you make chocolate bars?
What kind of chocolate should be used to make homemade chocolate bars?
To make good homemade chocolate bars, you should start with great chocolate because this is really all about the chocolate. I used Cacao Barry Alunga milk chocolate, which many refer to as the milk chocolate for dark chocolate lovers. It's creamy and chocolaty, but not too sweet. It melts beautifully and sets up nicely even without tempering the chocolate. You can buy the 1 kilo bags in some IGA stores in Quebec or you can order it from Vanilla Food Company online from Vanilla Food Company and have it shipped right to your door. Use milk chocolate if you want to make homemade milk chocolate bars, but if you want to make dark chocolate bars, by all means use dark chocolate. Again, choose a quality chocolate to make chocolate bars at home.
Tools to make homemade chocolate bars
Besides chocolate, the other thing you will need to make chocolate bars at home is moulds. I used two types of moulds: a Lékué 9-cavity silicone mini cake mould (like this one on Amazon) that requires no prep whatsoever, and a set of four mini loaf cake pans (quite like these on Amazon), which require greasing in order to ensure the chocolate bars will unmold properly. Honestly, if you can find silicone pans or candy moulds, I'd use them. Silicone makes perfect moulds for chocolate-making because it requires zero prep (no greasing the pans or anything) and it makes the whole process stress-free (and I think foolproof too). Trust me. You can pop the chocolate bars right out of the moulds without a struggle.
Homemade chocolate bar toppings
My personal favourite chocolate bars are the ones made with puffed rice (Rice Krispies) and the ones that are salty-sweet. So for this chocolate bar recipe, I made some bars with puffed rice, some with puffed quinoa, and a few with pretzels to achieve that super satisfying salty sweet flavour that everybody loves. I also made many with coconut, both shredded and flaked because that's what my brother loves and sharing is caring! I sprinkled a few of the coconut chocolate bars with matcha too, which adds a light tea flavour that balances out the sweetness of the milk chocolate bar. Really though, you can make these with any of your favourite candy bar fillings. Be creative!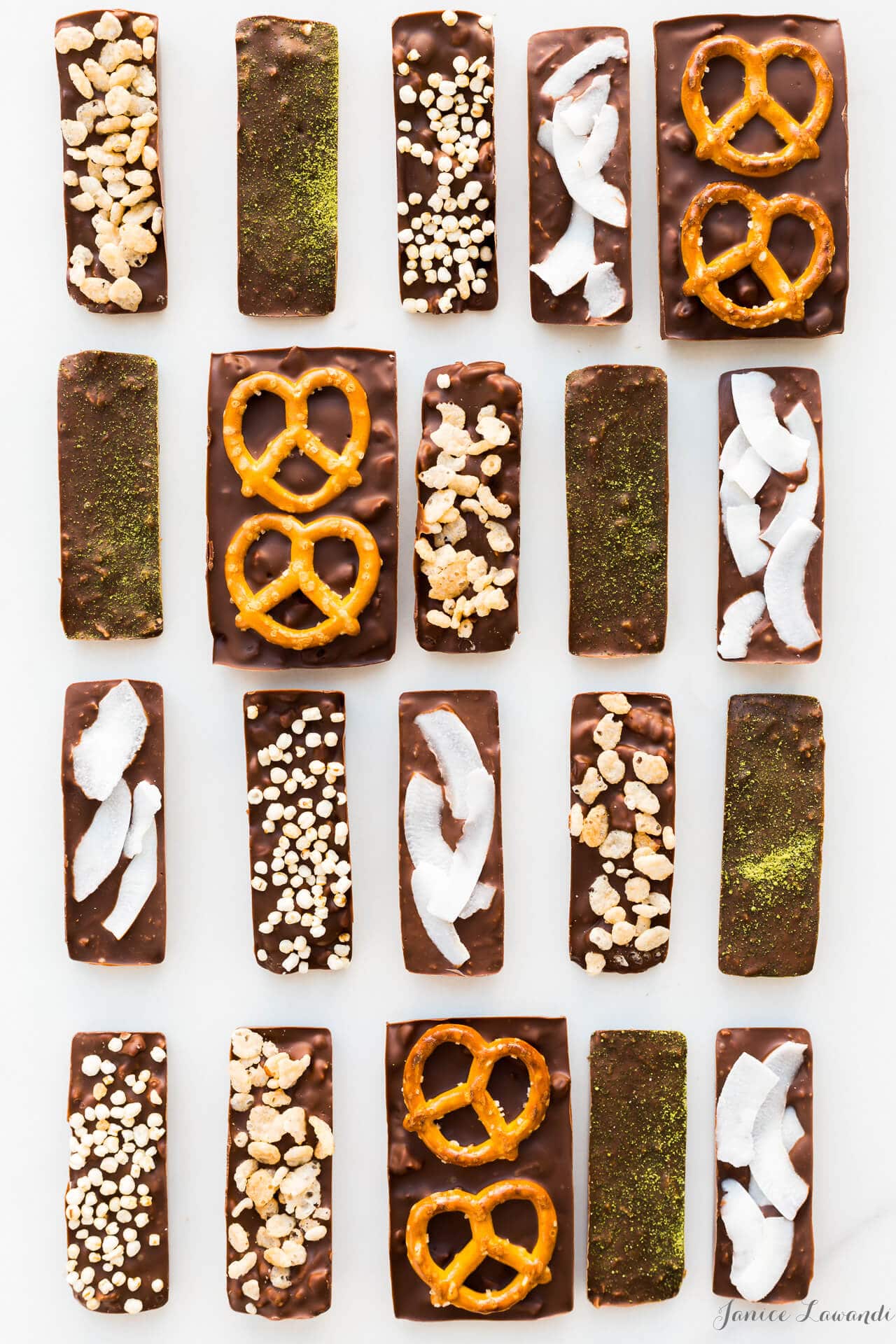 📖 Recipe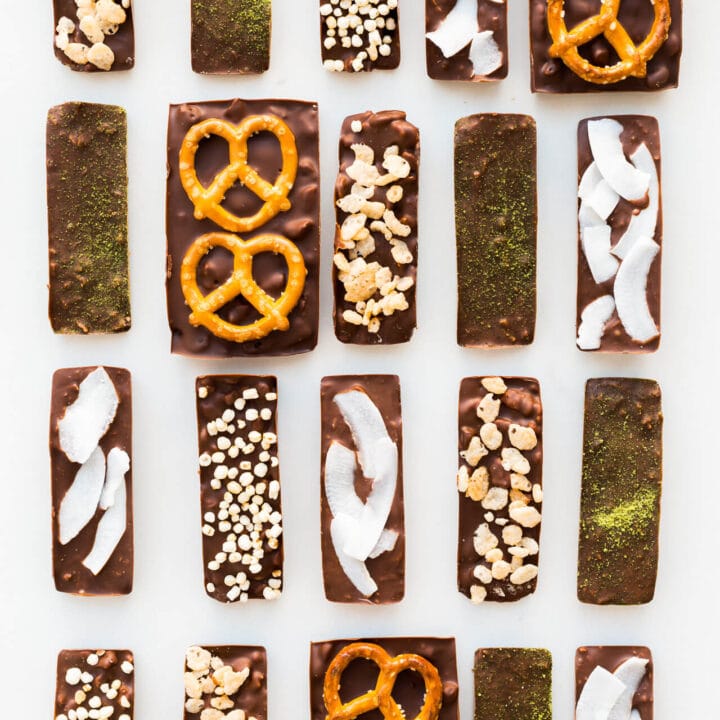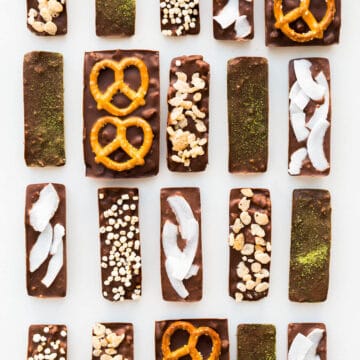 Homemade Chocolate Bars
Making chocolate bars at home is easy! Now you can make homemade candy bars and top them with all your favourite ingredients.
Ingredients
115

grams

Cacao Barry Alunga 41% milk chocolate

45

grams

puffed rice, puffed quinoa, crushed salted pretzels, etc

plus more for garnishing
Instructions
In a microwave safe bowl, heat the Alunga milk chocolate on power level 5 for 1 to 2 minutes until it's melted. Make sure to pause the microwave every so often to give the chocolate a stir.

Remove the bowl from the microwave and stir in 3 tablespoon of puffed rice, puffed quinoa, crushed salted pretzels, or even chopped nuts. Mix well.

Divide the chocolate mixture between the cavities of a 9-cavity silicone mini cake mould. Sprinkle with more toppings.

Place in the fridge for 20 minutes at least or until set. Unmold and store in an airtight container.
Notes
Nutrition
If you don't have moulds to make chocolate bars, here's how to make chocolate bark!
You can use this same chocolate bar recipe to make homemade chocolate bark. Just line a rimmed baking sheet with parchment, then pour the melted chocolate on the parchment and spread it as thin or as thick as you'd like. Then sprinkle generously with your favourite toppings. Put the pan in the fridge to set. Then when the chocolate bark is hard, you can just break it into pieces. Be sure to store the chocolate bark in the fridge.
And you can always make earl grey lavender chocolate truffles or other flavoured chocolate truffles by infusing cream for chocolate ganache.
This post is sponsored by Cacao Barry. I was compensated monetarily and with product. Thanks for supporting the companies that allow me to create content for Kitchen Heals Soul. As always, please know that I wouldn't work with a sponsor nor recommend a product if it wasn't worth it.
Please note this post contains affiliate links to Amazon. If you buy a product I recommend, I will get a small commission, and the price you have to pay will not change in any way.