This matcha loaf cake recipe is flavoured with matcha green tea powder and made with ground almonds for a light, fluffy pound cake that's naturally green in colour.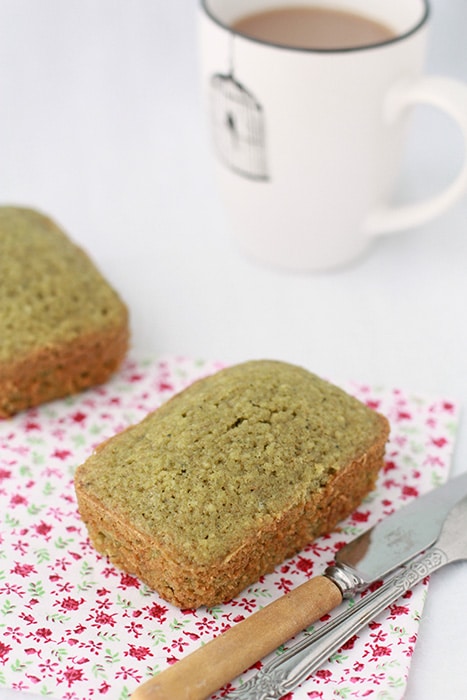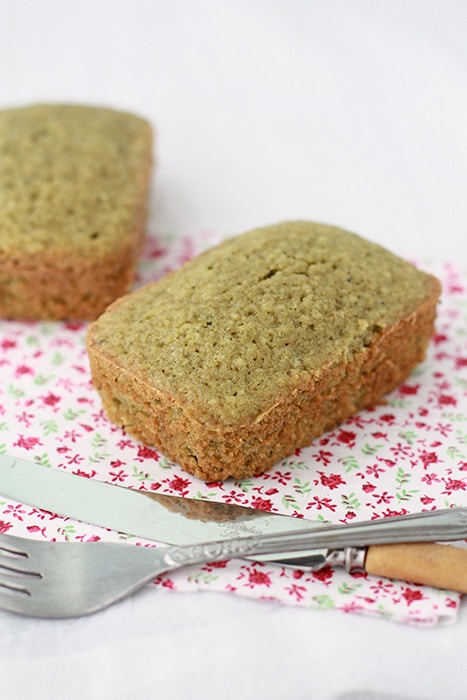 Disclosure: As an Amazon Associate, I earn from qualifying purchases.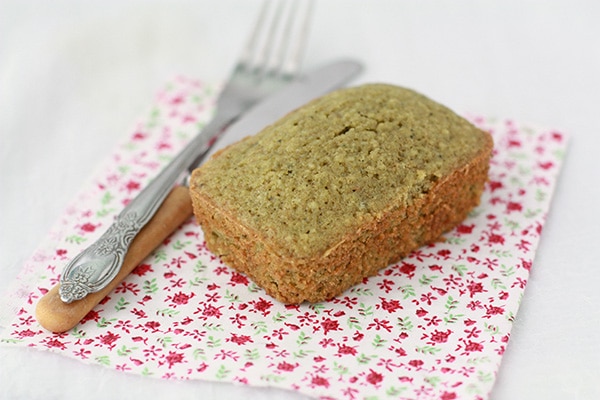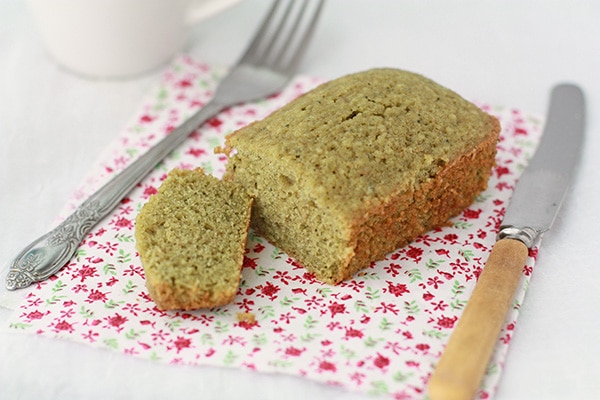 This recipe was adapted from the July 2011 issue of Olive magazine. I used all-purpose instead of self-raising flour, so I compensated by adding baking powder and salt to the dry ingredients. I also added a full teaspoon of vanilla extract and specifically used ground almonds (the original recipe did not specify). I really enjoyed the sweet matcha tea flavour of these loaves, and would definitely make them again. I literally threw them together at the end of the day and loved the result!
📖 Recipe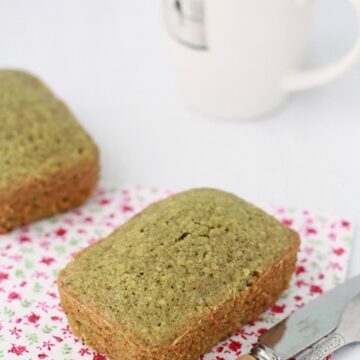 Matcha Tea Cakes
These matcha tea cakes are mini loaf cakes made with ground almond and flavored with matcha tea for a subtle tea flavor and light green color.
Instructions
Preheat the oven the 325°F (165 °C). Grease 8 mini loaf pans (I used this pan from Amazon. Set aside.

In a medium bowl, whisk together the flour, ground almonds, matcha, baking powder, and salt. Set aside.

In the bowl of an electric mixer fitted with the paddle attachment, cream the butter and the sugars for a few minutes, then add the eggs one at a time, beating well between each addition and scraping down the sides of the bowl as needed with a spatula. Add the vanilla and beat the mixture again.

Add the whisked dry ingredients alternately with the milk, beginning and ending with the dry ingredients.

Give the mixture a couple more stirs with the spatula to make sure everything is evenly incorporated, then divide the batter among the prepared loaf pans.

Bake the cakes for about 20 or so minutes, and take them out of the oven when a cake tester inserted in the center of one of them comes out clean.

Cool on a wire rack in the pan for 10 minutes before unmolding to cool completely.
Nutrition