This Concord grape crisp with a peanut butter crumble topping is an ode to peanut butter and jelly and an easy dessert to bake with Concord grapes.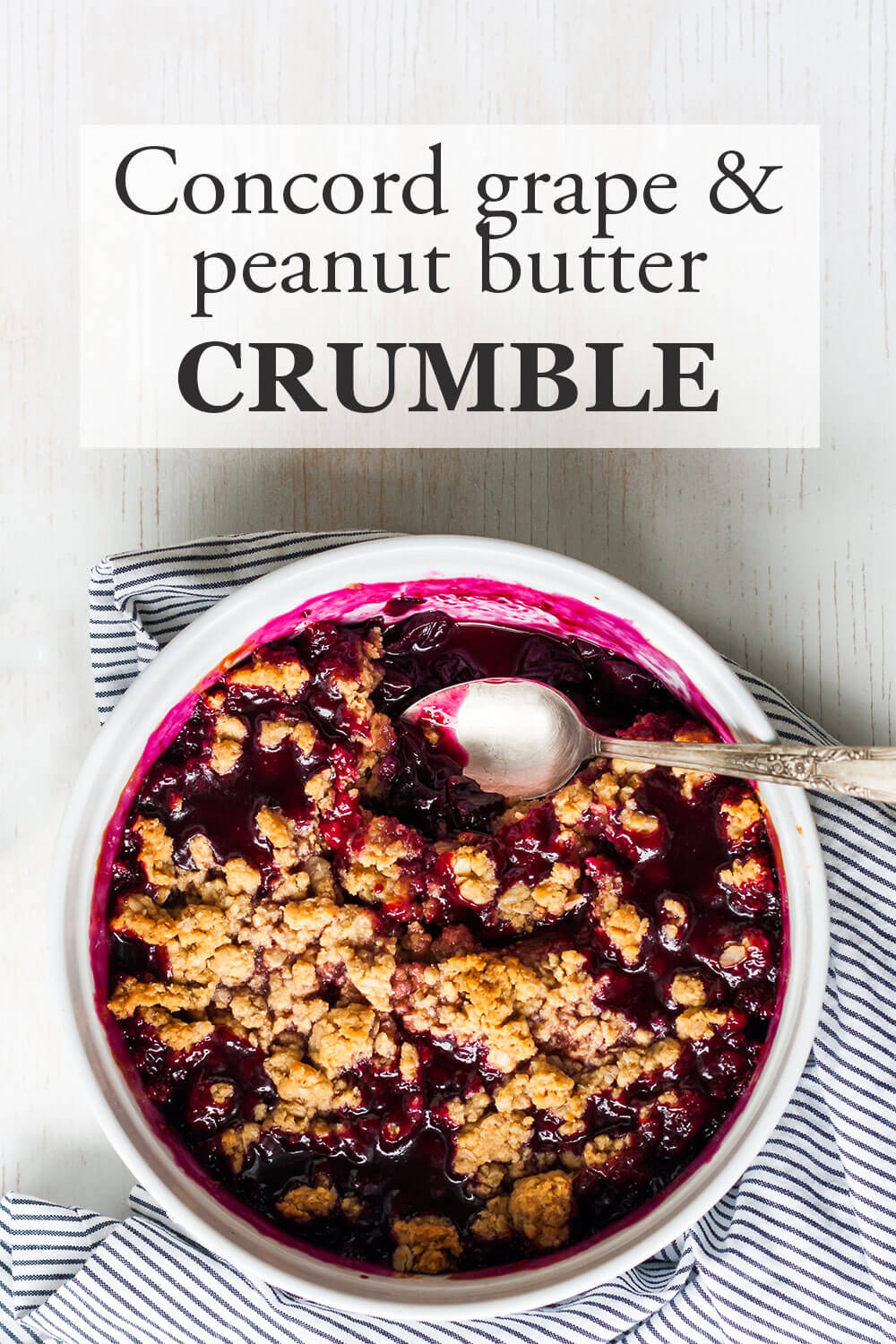 Disclosure: As an Amazon Associate, I earn from qualifying purchases.
What to bake with Concord grapes
I'd made a fantastic Concord grape & rosemary focaccia, but still had the rest of a basket of Concord grapes to get through. I briefly considered baking a Concord grape pie, but I was feeling rather lazy, which is why fruit crumble desserts are so awesome. For this crumble, I thought it would be cool to transform my favourite sandwich, the classic peanut butter & jelly sandwich, into a super easy homemade treat. I am a HUGE fan of peanut butter and jelly. As a kid, I went through a phase where for breakfast, I'd make mini Eggo pb & j sandwiches, slapping thick layers of peanut butter and jam between two toasted mini Eggo waffles. Let's just say it wasn't my healthiest of phases, but they sure tasted amazing.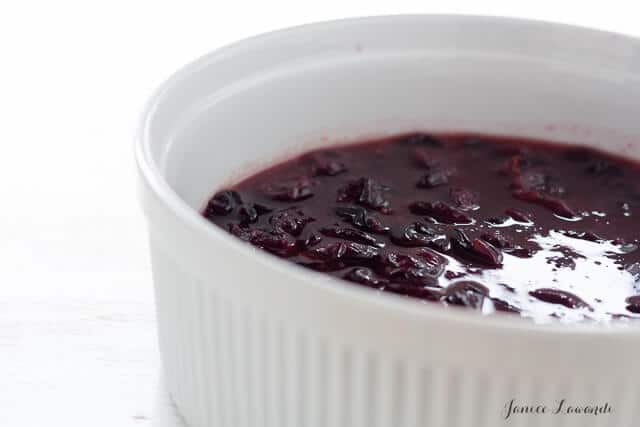 Turning Concord grapes into fillings for pies and crumbles
A Concord grape filling takes a little more time than the usual crumble fruit filling for several reasons:
Concord grapes have seeds, so you can't just throw Concord grapes into any pie recipe. You've got to separate the seeds from the flesh/skin of the Concord grape, which means extra steps in any recipe with this fruit.
Concord grapes are very juicy, so when you want to turn Concord grapes into a pie or crumble filling, you need to precook the filling to release the grape juice and thicken it before assembling your pies and crumbles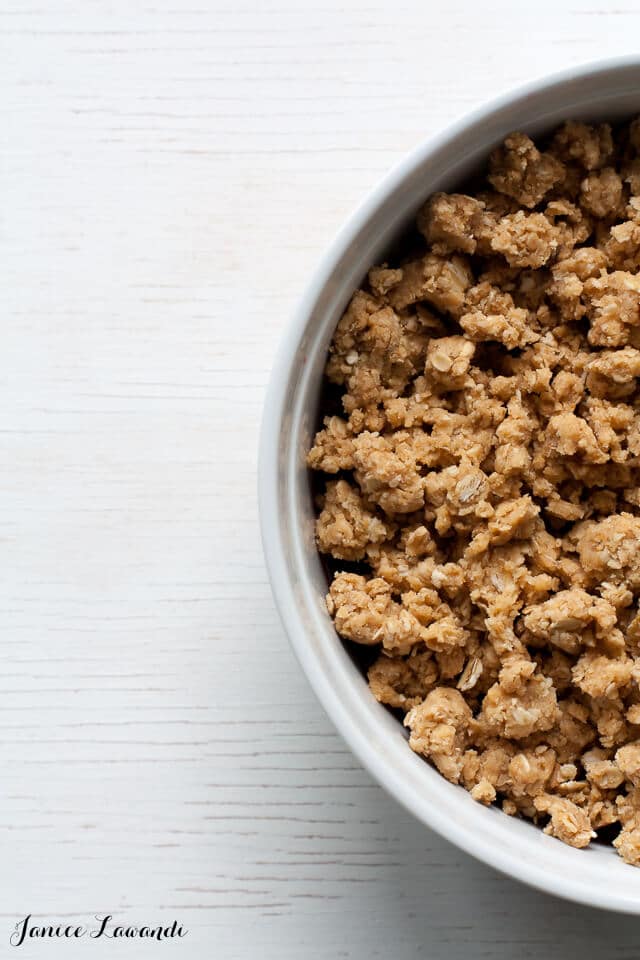 The extra effort to prep Concord grape fillings is worth it here because this recipe makes a tart, jewel-toned jam layer that fits snuggly under a peanut buttery cookie topping. I like a generous amount of crumble on my fruit bakes and this peanut butter crumble topping recipe makes a double batch, enough to make this crumble and even a few cookies baked on the side for snacking on later. If you aren't a fan of peanut butter, you can always swap out this peanut butter crumble and opt for a honey oat crumble or even a chocolate crumble instead. I think a grape crumble would be great with any of these toppings.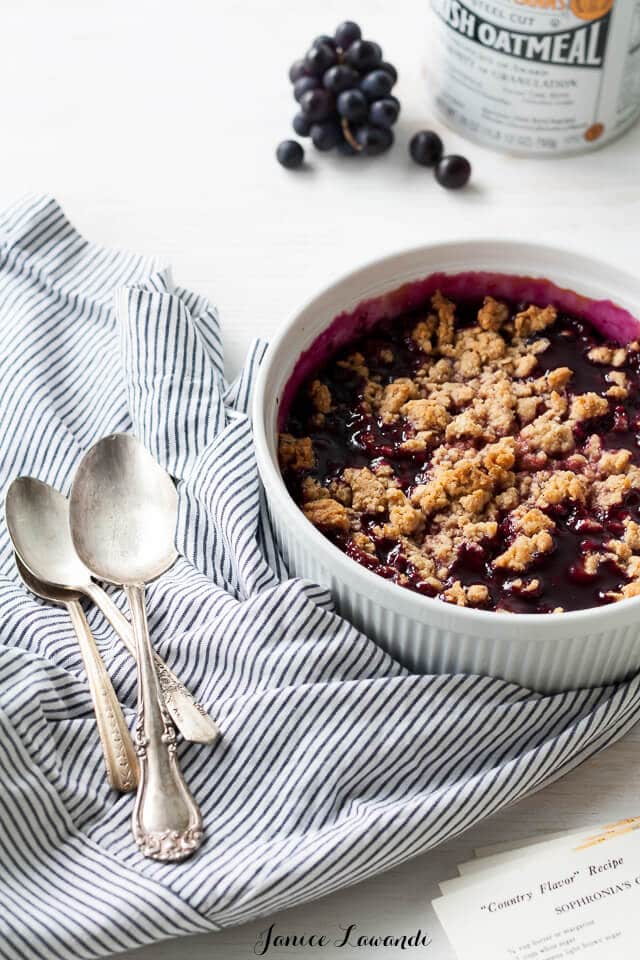 Peanut butter crumble topping
You can make classic peanut butter cookies and chewy peanut butter cookies with white chocolate chunks, but peanut butter also pairs so well with many berries and fruits, so why not turn peanut butter into a peanut butter crumble topping with a few oats for added texture? You can use smooth or chunky peanut butter, but for this recipe, I opted for unsweetened peanut butter so that I could control how much sugar was going into the topping. If you use sweetened peanut butter, the results may differ.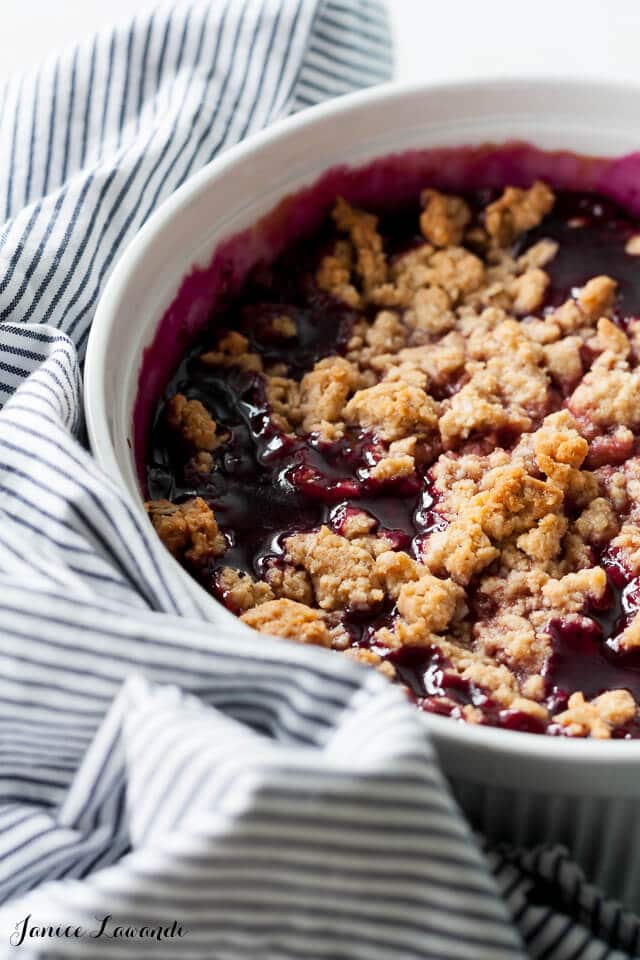 📖 Recipe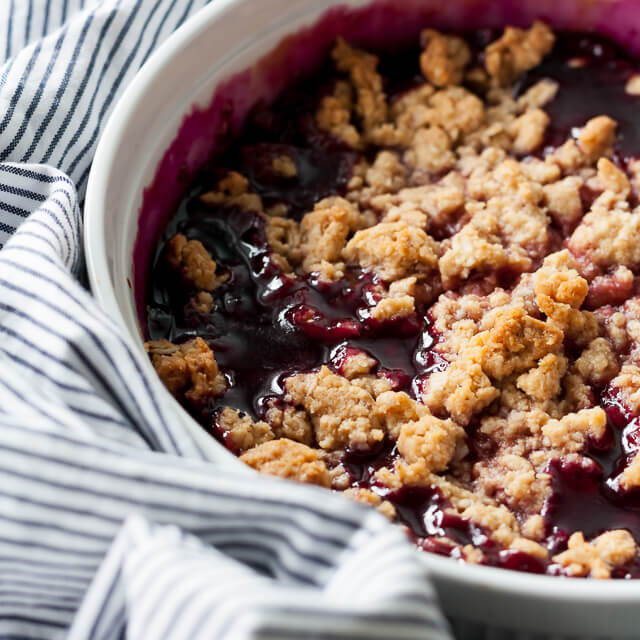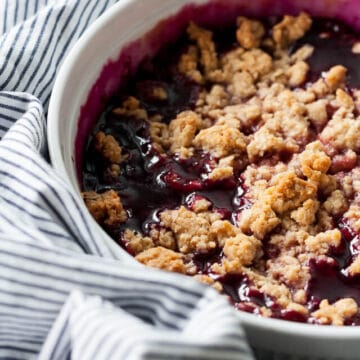 Concord Grape and Peanut Butter Crumble
This dessert is a fun play on the classic peanut butter & jelly sandwich: a peanut butter crumble topping on top of a Concord grape compote makes this Concord grape crisp with peanut butter crumble the most comforting dessert
Ingredients
For Filling
480

grams

Concord grapes

roughly 3¾ cups

100

grams

granulated sugar

7.5

mL

fresh lemon juice

15

mL

minute tapioca
For the peanut butter crumble
70

grams

rolled oats (or large flake oats)

45

grams

bleached all-purpose flour

50

grams

light brown sugar

60

grams

all natural, unsweetened smooth peanut butter

58

grams

unsalted butter
Instructions
To make the filling
Rinse the grapes thoroughly and dry them.

Pinch grapes to push out the green flesh. Put the flesh into a medium saucepan, reserving the skins in a 7 inch round ramekin baking dish (like this one on Amazon).

Add sugar and lemon juice to the pan, and cook on medium-high heat to bring the mixture to a boil. Continue heating for 6 to 8 minutes, until the flesh breaks down and releases the tiny seeds.

Strain the mixture and push it through a sieve placed over the bowls of grape skins.

Let the mixture cool for 10 minutes, add the tapioca, and then let it sit for 1 hour to cool at room temperature.
To make the peanut butter crumble
Preheat the oven to 350ºF.

Mix all the dry ingredients in a medium bowl, then work in the butter, followed by the peanut butter until the mixture resembles a coarse crumble (you can use your hands, a fork, or a pastry cutter for this step).

Crumble the mixture over the grape filling.

Bake the crumble for about 40 minutes, until the fruit filling is bubbling hot and the crumble is beginning to brown on the top.

Let the crumble cool about 30 minutes before serving. Serve warm or cold.
Notes
For the tapioca, I used Kraft minute tapioca available on Amazon
 
Nutrition