Has it ever happened to you that you bake your cookies at 350 ºF, the standard for most recipes, but your cookies end up so dark (even burnt) on the bottom, yet completely raw in the middle? There are a lot of reasons this could happen so let's go through them.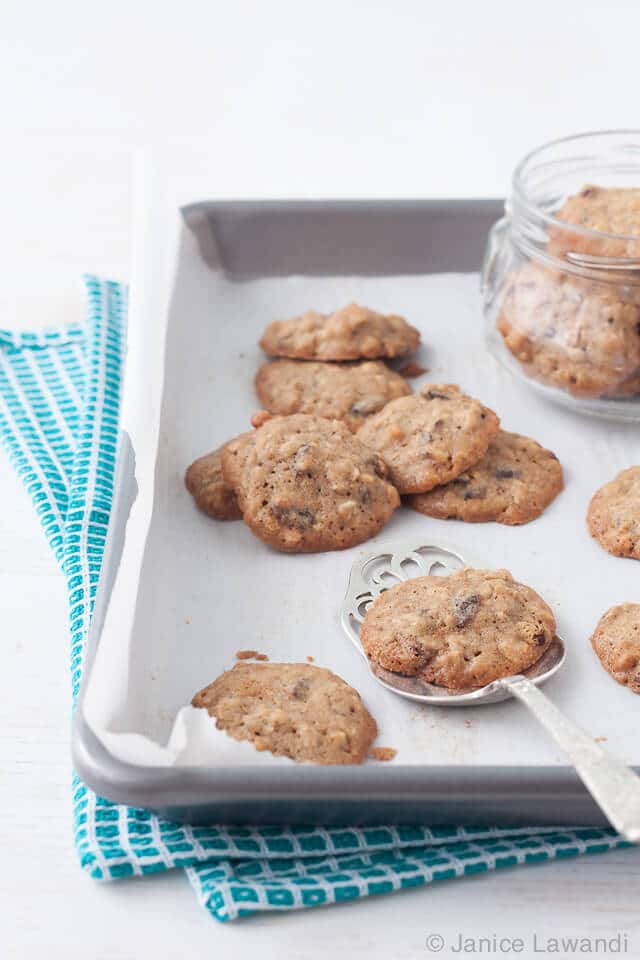 Reasons cookies are browning too quickly and raw in the middle
Your cookies might be browning too quickly because of:
the colour and material of your sheet pans: bakeware made of darker materials will absorb more heat and depending on the metal, some are better heat conductors.
your oven: it might not be preheating to the set temperature and might be going way above that or you are setting your oven to a very high temperature, too high for your cookies
oven rack position: if you are baking your cookies on the bottom rack of the oven, they might have too much heat directed to the bottom
too much baking soda can promote Maillard browning by increasing the pH of cookie dough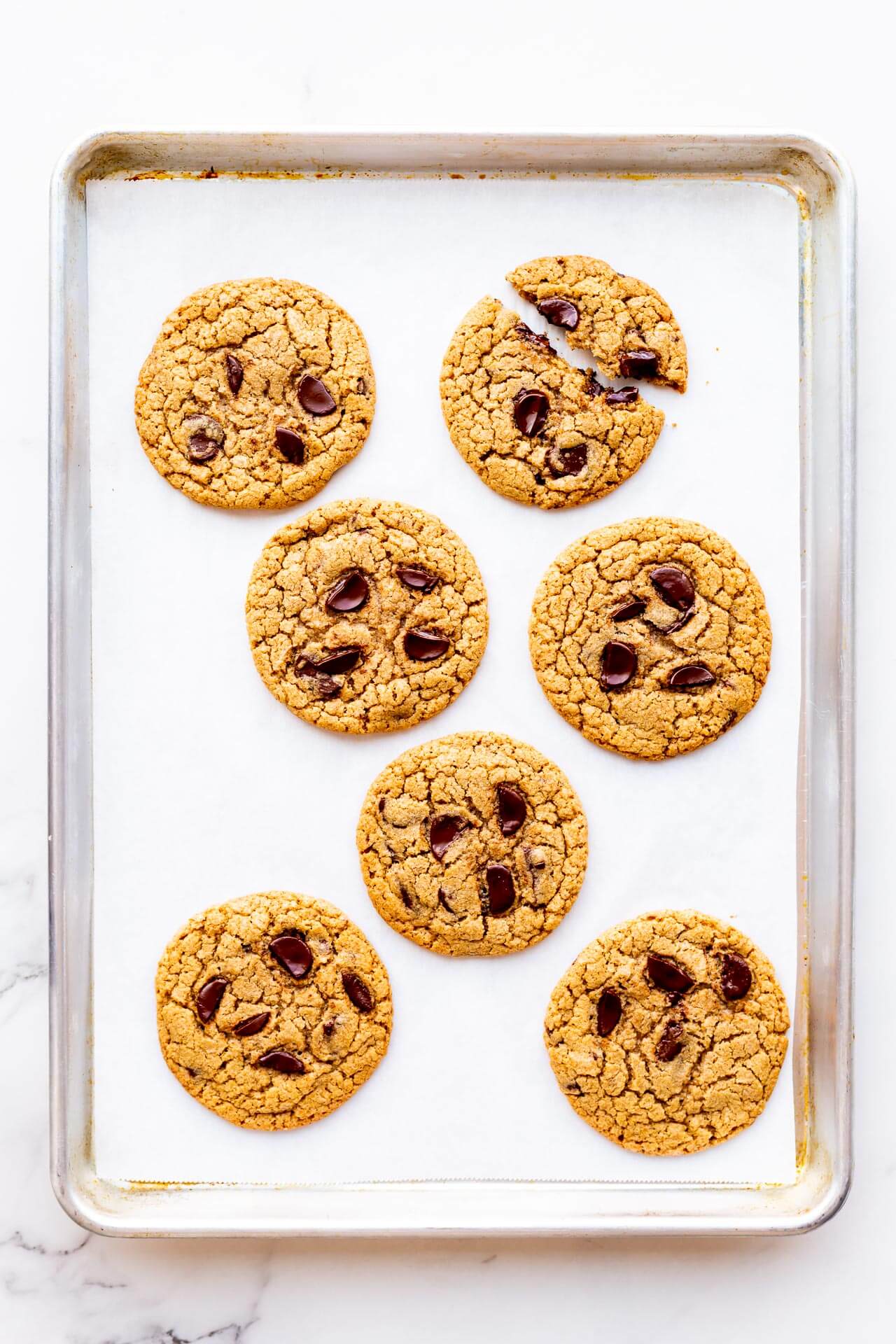 Disclosure: As an Amazon Associate, I earn from qualifying purchases.
Solutions
If you are having trouble baking cookies that are golden brown on the outside and perfectly baked, consider making the following adjustments:
get an oven thermometer to double check the temperature of your oven (leave it hanging in your oven at all times so you can get to know your oven a little better)
double check that both heating elements of your oven are working. If one is broken, the other will compensate and this will definitely mean baked goods burn on one side.
drop the temperature of your oven by 25 ºF if your cookie sheets are a dark material or if your cookies are very old and have stains and baked on gunk that is verging on black.
switch your oven rack to the middle position and place your sheet pan of cookies on the middle rack to bake them more evenly
if your sheet pans are old, very stained, and have burnt-on dark spots, figure out a way to clean them if they are, or upgrade to new cookie sheets

another option for this one is to invest in parchment paper or better yet, a silicone baking mat like a Silpat. Silicone is an insulator and reduces browning of cookies, slowing it down significantly, which is exactly what you need to solve this problem. Note that these mats come in different sizes and you should invest in the right size to fit your pans as you can't cut them without damaging them.

double check your recipe to make sure it's not overloaded with baking soda
Don't despair if your cookies end up burned on the bottom and raw in the middle. Learn from it! Sometimes just a small adjustment to your technique or your equipment can have a big impact.