Find out the secrets to making a super moist cardamom banana bread with sour cream, from how to prep your bananas, why sour cream makes better banana bread, and how to reduce browning of banana bread when it bakes.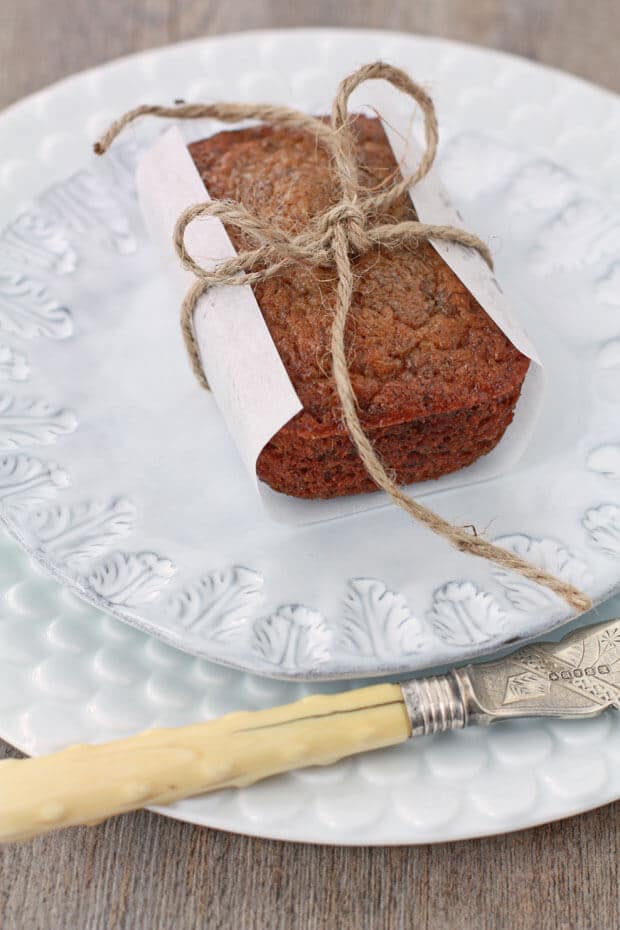 Disclosure: As an Amazon Associate, I earn from qualifying purchases.
I'm pretty sure you are thinking to yourself "Not another banana bread recipe!" but yes, I had to. This banana bread is made with sour cream so it's super moist. It's also very flavourful, made with concentrated banana syrup, cardamom, cinnamon, and nutmeg. This may be the best banana bread recipe ever. The floral spice of the cardamom actually enhances the flavour of the bananas, rendering this the tastiest banana bread I've ever encountered.
So, what are the secrets to a recipe for the best banana bread? Keep reading!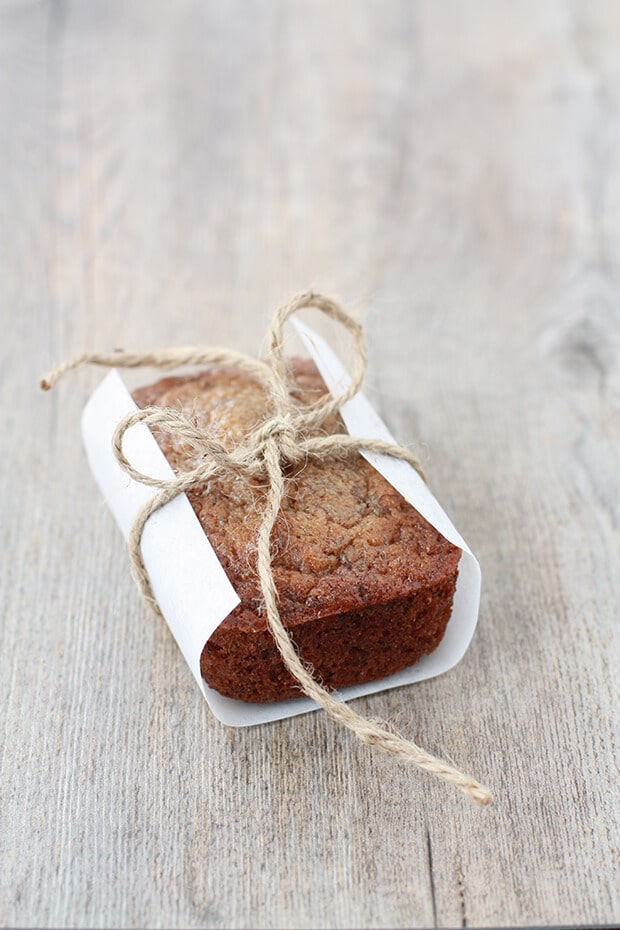 The secrets to making the best banana bread
Tip #1: for a flavourful banana bread: reduce the banana juices to a thick concentrated banana flavoured syrup
The technique of this recipe will probably seem familiar since it is similar to the one published by Cook's Illustrated. The secret to a moist super flavourful banana bread are these 4 steps:
microwave the bananas to cook them so that they release their juice
strain the banana juices to separate them from the banana chunks, saving both
cook down the banana juices to make a banana concentrate
add the banana concentrate and banana chunks to the cake batter.
This method does add a few steps to the typical quick banana bread recipe, but they are well worth it because you will end up with a moist, flavourful, and light banana bread that is sure to satisfy even the most discerning of banana-bread-critics. Is this an award-winning banana bread recipe? I think so, but you should make it and let me know.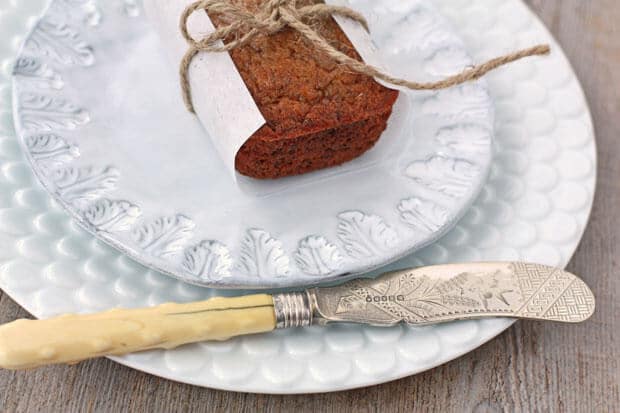 Cooking down the banana juices is especially important when making a banana bread from frozen bananas. When you defrost bananas (or any fruit, really), the cells will break down and the fruit will release a lot of water, or in the case of bananas, banana juice. That juice can really throw off a recipe if you aren't careful.
To ensure your banana bread bakes properly, cooking down the juices evaporates that excess water, thickening the banana juices into a flavourful, concentrated banana syrup that will add tons of banana flavour, without the excess water. This way you can add 4 big bananas without throwing off the recipe.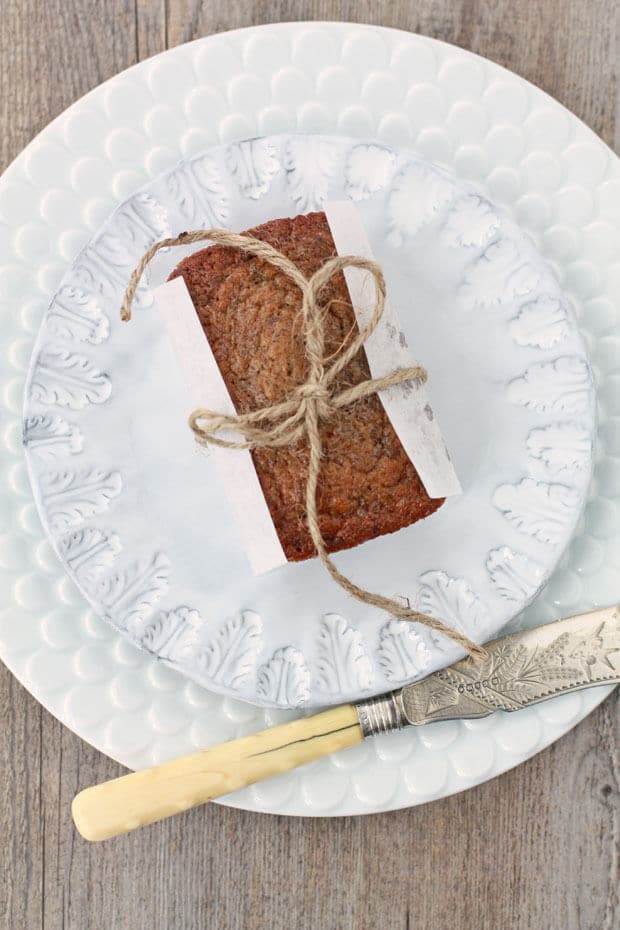 Tip #2: for a flavourful banana bread, use more baking soda and more salt than you might normally
If you analyze the recipe below, you will notice that there's a whole teaspoon of salt in this banana bread recipe and also 1 ½ teaspoons of baking soda. Of course, this recipe definitely would need quite a bit of baking soda, given that the banana bread is made with ½ cup of sour cream. Still, 1 ½ teaspoons is A LOT of baking soda for a simple loaf cake. The excess baking soda causes the banana bread to brown more quickly and also lends a nostalgic flavour to this cake, almost like old school gingerbread. Remember there's a fine line between just enough and
too much baking soda
as I showed with these
marmalade pudding cakes
!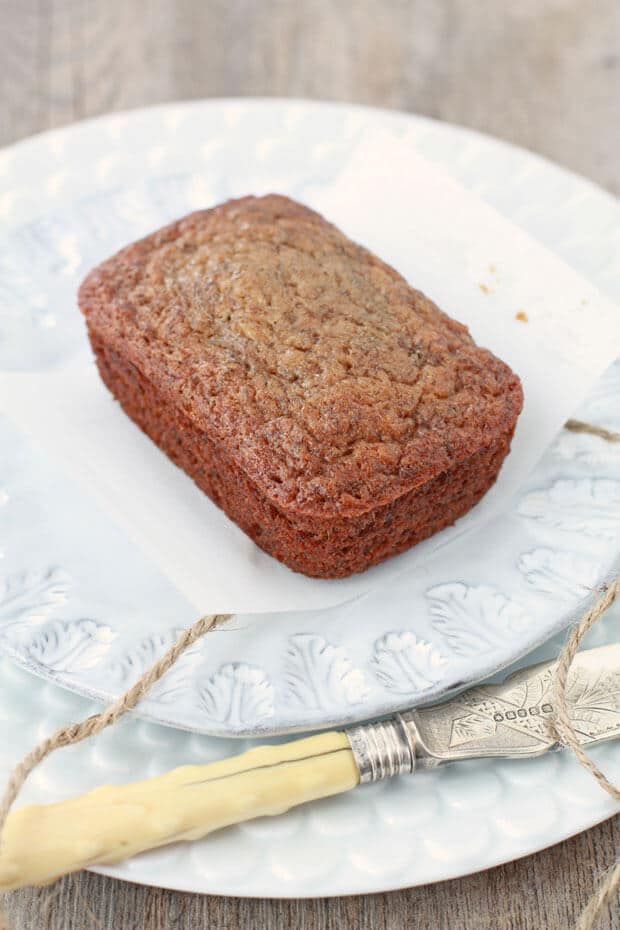 Tip #3: for moist banana bread, add sour cream
Sour cream has a pH under 5 and it's an acidic dairy product that will lower the pH of the cake batter. This means less gluten will form and this leads to a more tender texture.
If you need a baking substitution for sour cream, you have options, but I can't guarantee the results. To replace the sour cream in this banana bread recipe, try high fat greek yogurt (like 10 % greek yogurt). Fat free greek yogurt could probably work, but given that this recipe was tested with full fat sour cream at 14 % fat, a 10 % greek yogurt would be the best replacement for sour cream in this banana bread recipe.
You could also try crème fraîche to replace the sour cream, but crème fraîche has 40 % fat and less water, so this substitution would also have an impact on the final results. If you make a substitution, please let me know how it goes!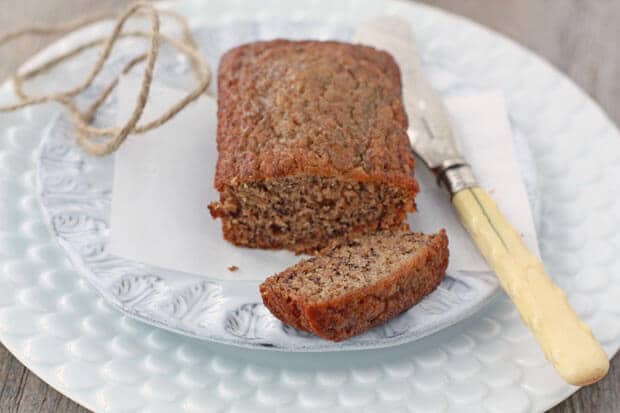 Tip #4: to improve the texture inside, don't purée the bananas!
Don't mash the bananas until they are totally liquid or puréed. This is a mistake. The bananas will break down quite a bit as you mix them into the batter so there is no need to liquify them with a potato masher. People tend to overdo this step, honestly. Keep the banana chunky and just press it a little to remove the banana juice. Don't mush it into a liquidy pulp. Trust me.
On that note, if you notice your banana bread has a gummy layer towards the bottom of the loaf, it could be because you overworked the bananas and broke them down too much, releasing too much liquid. It could also mean that you added too much banana or too much sour cream.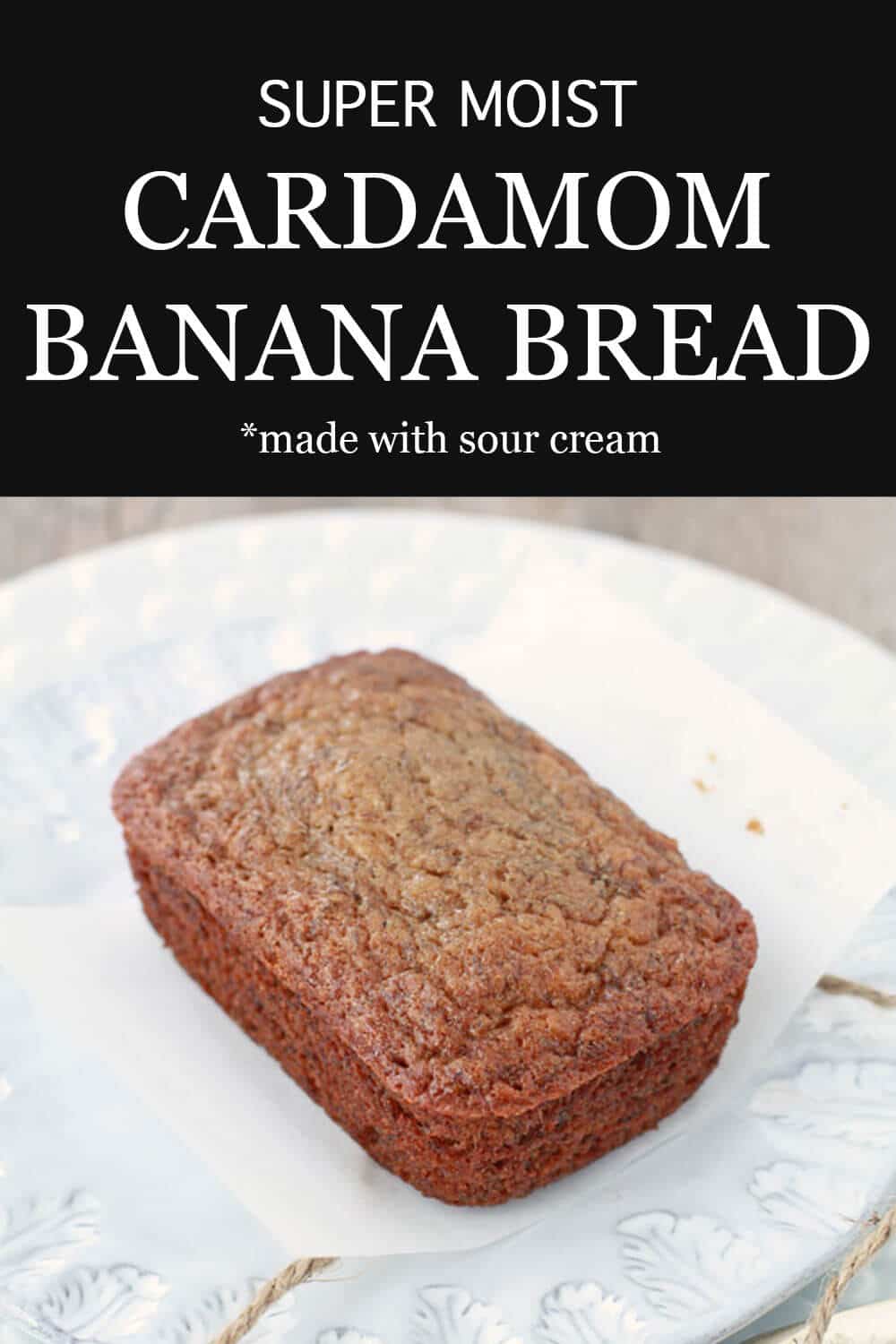 If you love to bake with bananas, give this coffee banana cake with chocolate frosting a try! And I've also got a monkey cake if you need a banana cake for a birthday party.
This recipe can also be baked in a loaf pan and it will look like this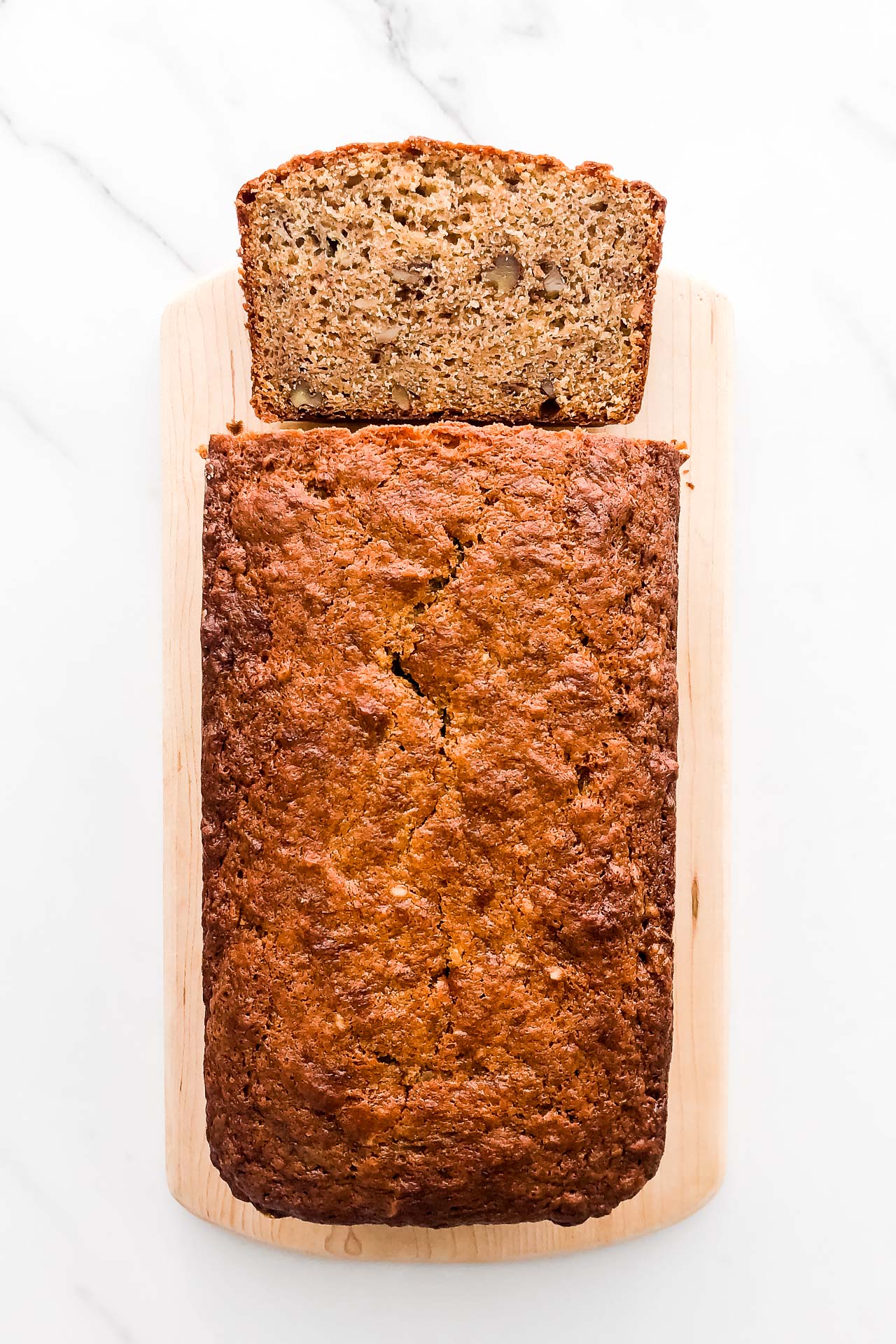 📖 Recipe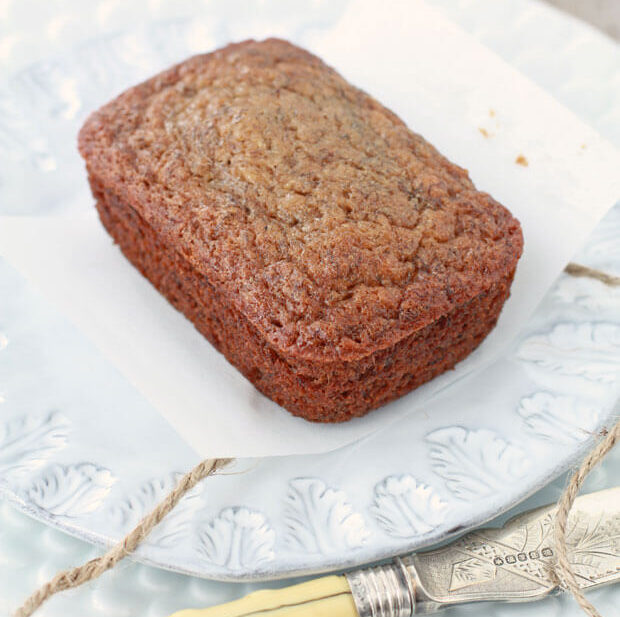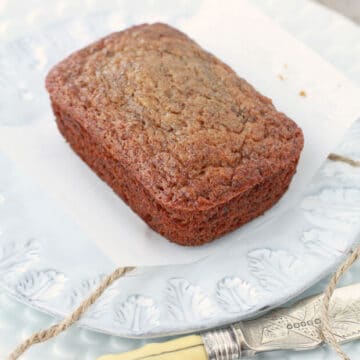 Cardamom Banana Bread with Sour Cream
The best banana bread in Montreal is this recipe for cardamom banana bread recipe made with sour cream adapted from the Joe Beef cookbook. The mashed banana juices are cooked down to make a concentrated banana syrup that adds a ton of banana flavour to baked goods.
Ingredients
4

ripe banana(s)

or frozen and defrosted, peeled

125

mL

sour cream, 14% fat

188

grams

bleached all-purpose flour

10

mL

baking powder

5

mL

Diamond Crystal fine kosher salt

I use Diamond Crystal brand fine kosher salt

7.5

mL

ground cardamom

2.5

mL

ground nutmeg

2.5

mL

ground cinnamon

1.25

mL

baking soda

115

grams

unsalted butter

room temperature

200

grams

light brown sugar

2

large egg(s)

room temperature

5

mL

pure vanilla extract
Instructions
Preheat the oven to 350°F. Grease 10 standard muffin cups or 9 mini loaf pans with the tablespoon melted butter. Set aside for later.

Place the bananas in a glass bowl and microwave them for 2 to 4 minutes to allow them to heat up and release their liquid. Transfer the bananas/liquid to a fine strainer, and strain the liquid into a small saucepan, gently mashing the bananas a little with a fork. Cook down the liquid over medium heat until it is reduced by half. Add back the bananas and let the mixture cool for later. You will have about 250 mL (1 cup) total of mashed banana+syrup. Let cool.

In a medium bowl, whisk together the flour, baking powder, salt, cardamom, nutmeg, cinnamon, and baking soda. Set aside.

In the bowl of an electric mixer fitted with the paddle attachment, beat the rest of the butter and sugar on medium speed for 2 minutes to lighten the mixture. Add the eggs, one at a time, scraping down the bowl as needed, and mixing on low. Add the vanilla and mix again.

Mix in the banana mixture, then add in the sour cream .

Stop the mixer and fold in the dry ingredients with a large spatula, by hand. Fold in the chopped walnuts, if using.

Divide the batter evenly among the prepared muffin cups or loaf pans.

Bake the mixture for about 30 minutes, or until a cake tester poked through the middle of a cake comes out clean.

Let the cakes cool completely before serving.
Notes
This recipe will also yield one loaf cake, baked in the OXO 8.5x4.5" loaf pan from Amazon. It will take a full 65–75 minutes to bake at 350 ºF and the outside will darken significantly. Make sure to check the inside with a cake tester before removing from the oven because the colour of the outside is deceiving and not a good indication of if it's baked in the middle.
This recipe actually comes from Olive & Gourmando, a very popular café in Old Montreal and this is their recipe for banana muffins.
The recipe was published in the book "The Art of Living According to Joe Beef" (which I highly recommend and you can buy it on Amazon)
If you want to skip step 2, use fresh, ripe bananas (not from frozen/defrosted). In this case, use up to 310 mL (1 ¼ cups) of mashed ripe bananas (about 3 bananas), not more, as I did in this banana cake with milk chocolate frosting
Nutrition
If you've ever read about Montreal, then you probably encountered a blurb or two on the restaurant Joe Beef. It's described as iconic, and typical of Montreal. It's a small space filled with big, jovial, fun-loving personalities and comforting, delicious food. Some of the Joe Beef crew put together a wonderful book entitled "The Art of Living According to Joe Beef" (Amazon)" that really reflects the ambiance of our city, and my growing neighbourhood of Saint-Henri/Little Burgundy. The book assembles the stories behind the restaurant and its people, and even gives away several of their favourite and/or famous recipes.
The book contains recipes for a few awesome dishes like lobster spaghetti, canard et saucisse, and even "good fries". Obviously, I went straight to the desserts section at the end. The dessert section is pretty random because it contains all sorts of sweet treats from simple banana bread to a fancy marjolaine layer cake. Personally, I love the randomness, but some may shake their heads.