This post is a review of The Vanilla Bean Baking Book by Sarah Kieffer.
As an Amazon Associate I earn from qualifying purchases.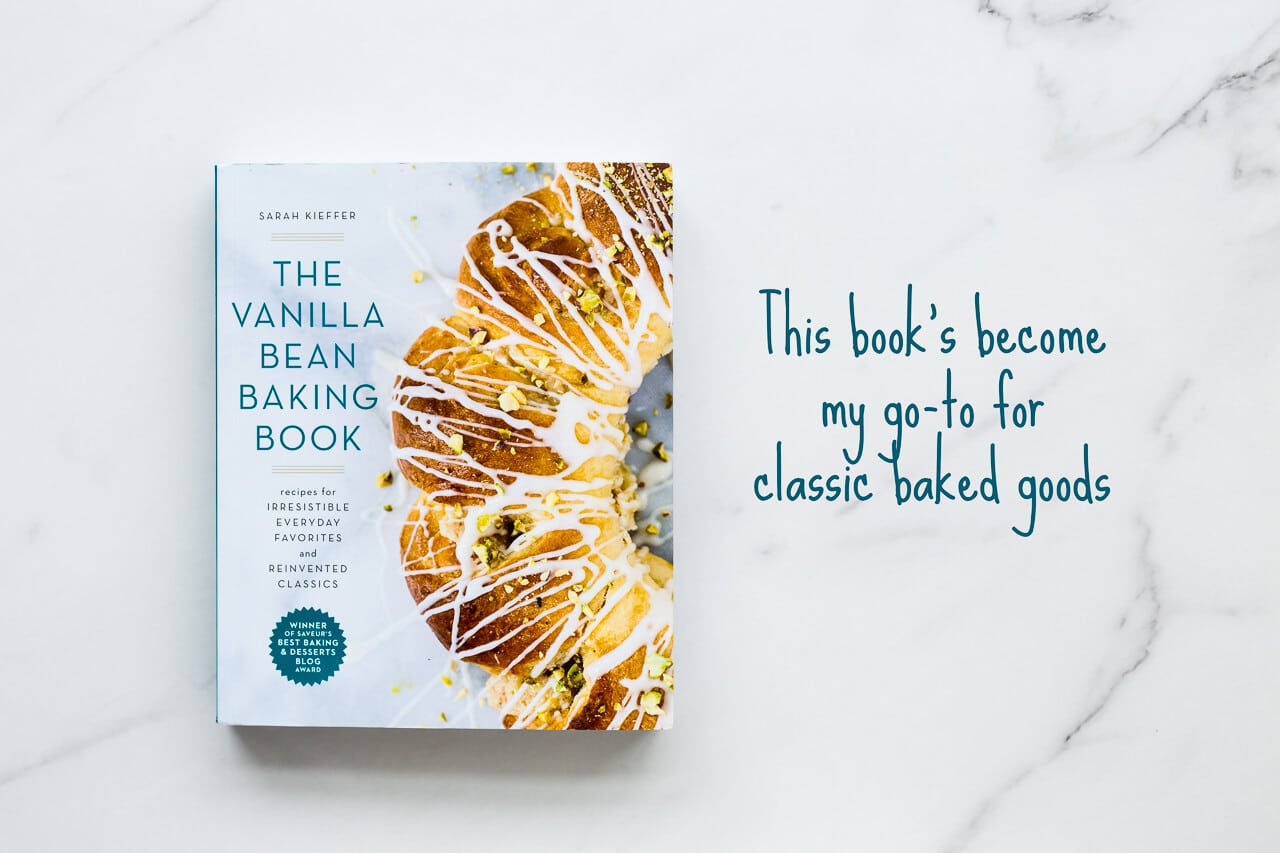 There have been so many blogs and bloggers that I sadly lost touch with over the years. They got busy. I got busy. Life. But then there are others that seem to have withstood the test of time: The Vanilla Bean Blog is one that I continue to follow, written by Sarah Kieffer, a baker I truly admire. Sarah wrote a book last year that sealed the deal for me: The Vanilla Bean Baking Book is definitely one to add to your collection (available on Amazon)!
As you probably know, I invest in a lot of baking books every year and last year was no different. So why does The Vanilla Bean Baking Book stand out? Because you can tell the recipes in this book were tested and retested and re-retested. This book is a solid baking book, not just as a pretty book to add to your bookshelf, but to actually bake from regularly.
The recipes are clearly laid out and they work. None of the recipes are overly complicated. Follow the directions and what you bake should resemble quite closely what's in the photos of the book. To me, that says it all.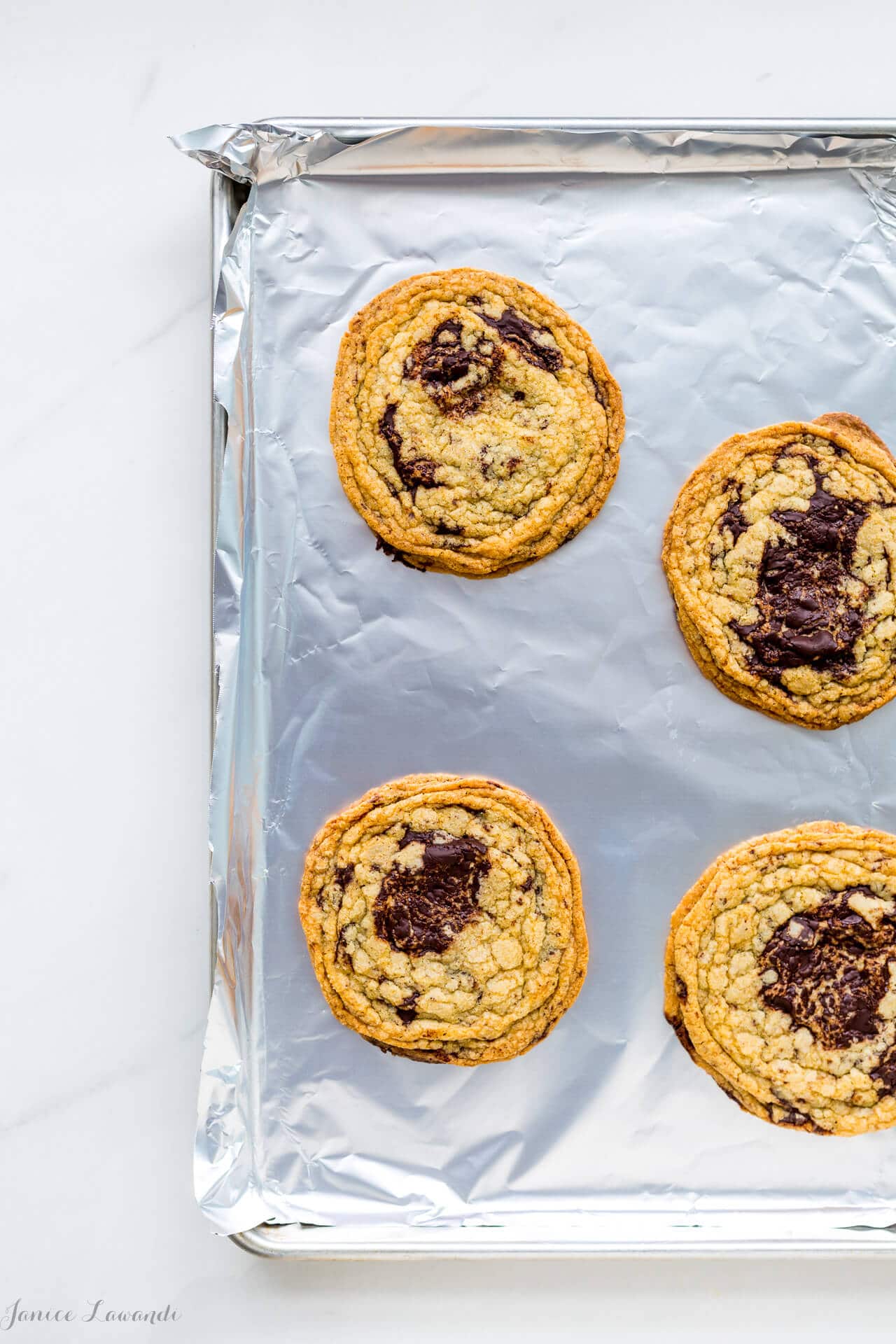 The first recipe I baked was Sarah Kieffer's "pan-banging" chocolate chip cookies (page 237 of the book but the recipes also on the Vanilla Bean Blog) . These cookies are huge, impressive, bakery style cookies. Before baking these cookies, I actually asked a friend working at a local bakery/café what the secret was to making the really big chocolate chip cookies they sell, and she replied: "We scoop 100 grams of dough per cookie." Such a simple response because the fact is: if you want to bake a big cookie, you need to scoop more dough. Duh!
For reference, when I bake cookies, like these classic chocolate chip cookies, I scoop about 30 grams of cookie dough (roughly 1 tablespoon), yielding quite small cookies. Sarah Kieffer's chocolate chip cookies are no joke: you scoop a lot of dough to make just one cookie (100 grams or ⅓ cup), but there's more to these.
Sarah adds a "pan-banging" technique to the baking that yields perfectly crinkled chocolate chip cookies. I'd honestly never baked such large cookies so the hard part for me was getting the spacing of the scoops of cookie dough right so that they didn't bake into each other. Baking big cookies is an art that I will need to practice. I sent a batch of these cookies to a friend that works in an office and apparently, there were audible gasps when she opened the box and somebody yelled out "nobody touch these until I get the milk!" True story.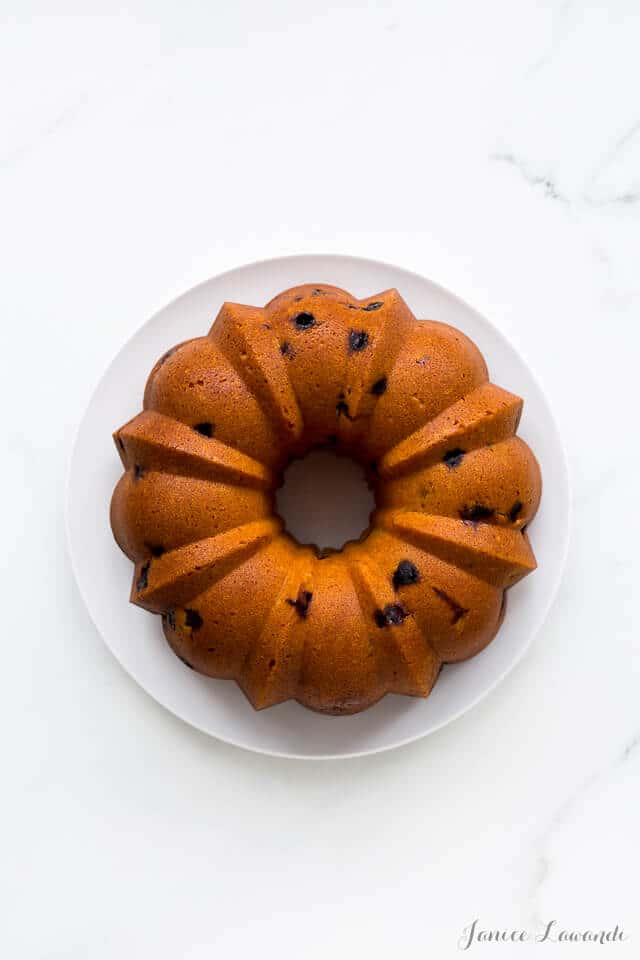 I made the orange-cranberry bundt cake (page 113) next. I was really nervous about making this bundt cake, having not baked a bundt in ages. I kid you not: the last bundt I baked was probably 5 years ago. Baking big bundts (and all big cakes) scares me a little.
What if the bundt sticks to the pan? What if I get the baking time wrong and it's raw in the middle. Ugh. So stressful even though I've obviously baked a lot of cakes over the years, so at this point, I *should* be able to tell when a cake is baked. I followed Sarah Kieffer's bundt recipe pretty closely and I am happy to report there were no tears! Just a yummy bundt cake with a perfect glaze. Smiles all around! I officially love bundts again thanks to The Vanilla Bean Baking Book. I'm quite certain my gorgeous Nordic Ware bundt pan contributed to the success of this cake (get it on Amazon).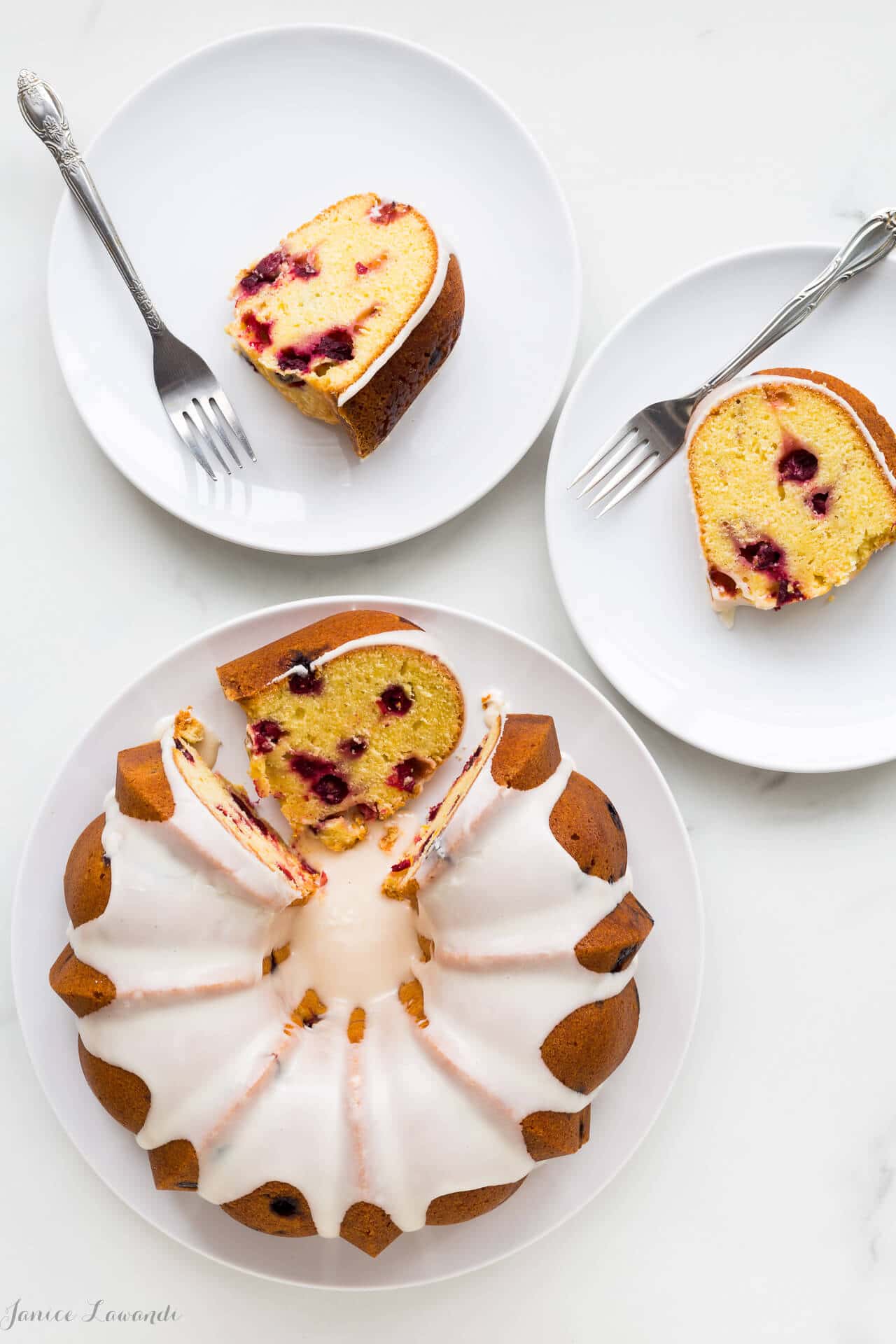 The last recipe I tried, and one I've made over and over again, is the Dutch baby pancake.
You can purchase a copy of Sarah Kieffer's The Vanilla Bean Baking Book on Amazon.