Most cream cheese frosting can end up too soft and runny, unstable, or too sweet from an excess of powdered sugar added to thicken it enough to use on decorated layer cakes. It's a problem that most bakers face. Fear not: with a change in technique and an easy recipe, you can make thick cream cheese frosting that you can use to decorate cakes and with a lot less sugar!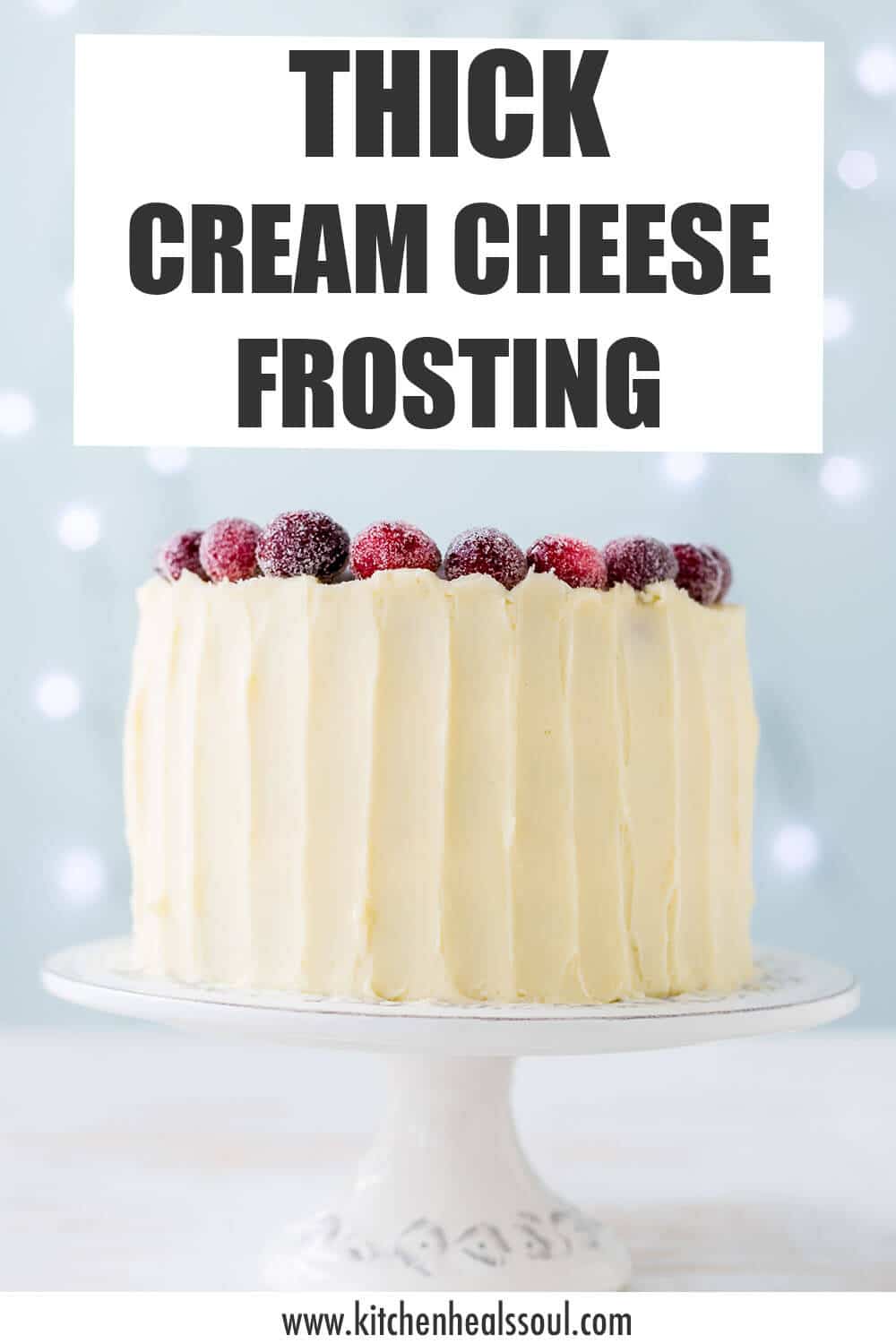 Disclosure: As an Amazon Associate, I earn from qualifying purchases.
Why is cream cheese frosting runny or too sweet?
Typical recipes for cream cheese frosting have you cream the butter and the cream cheese together, then add A TON of icing sugar. The reason cream cheese frosting recipes call for so much powdered sugar is because without the extra powdered sugar, cream cheese frosting tends to be runny, unstable, weepy, and soupy.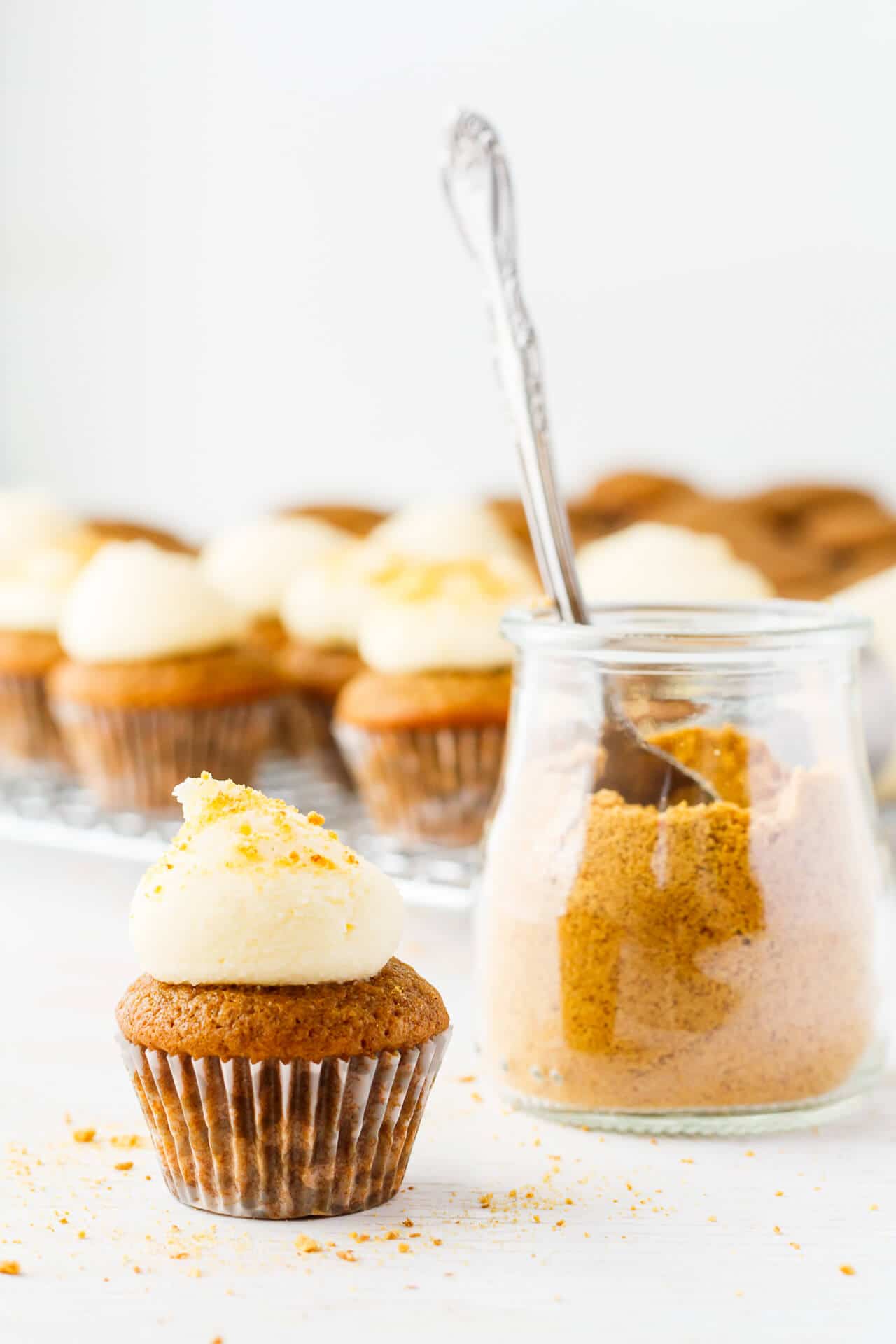 Why is it so unstable?
A block of cream cheese contains a lot more water than the same weight of butter. Remember that most grocery store butters have roughly 80 % fat in them, while cream cheese is half of that, around 40 % fat. What remains in both cases is mostly water, so cream cheese contains more moisture than butter.
When the cream cheese is creamed with the butter, and then the icing sugar is added in, the icing sugar draws out that moisture from the butter and the cheese. Butter has very little moisture to draw out, so you can make a thick, pipeable frosting with butter and icing sugar without much worry. But since cream cheese contributes double the moisture, when the icing sugar draws out that moisture, you end up with a soupy, runny, unstable cream cheese frosting.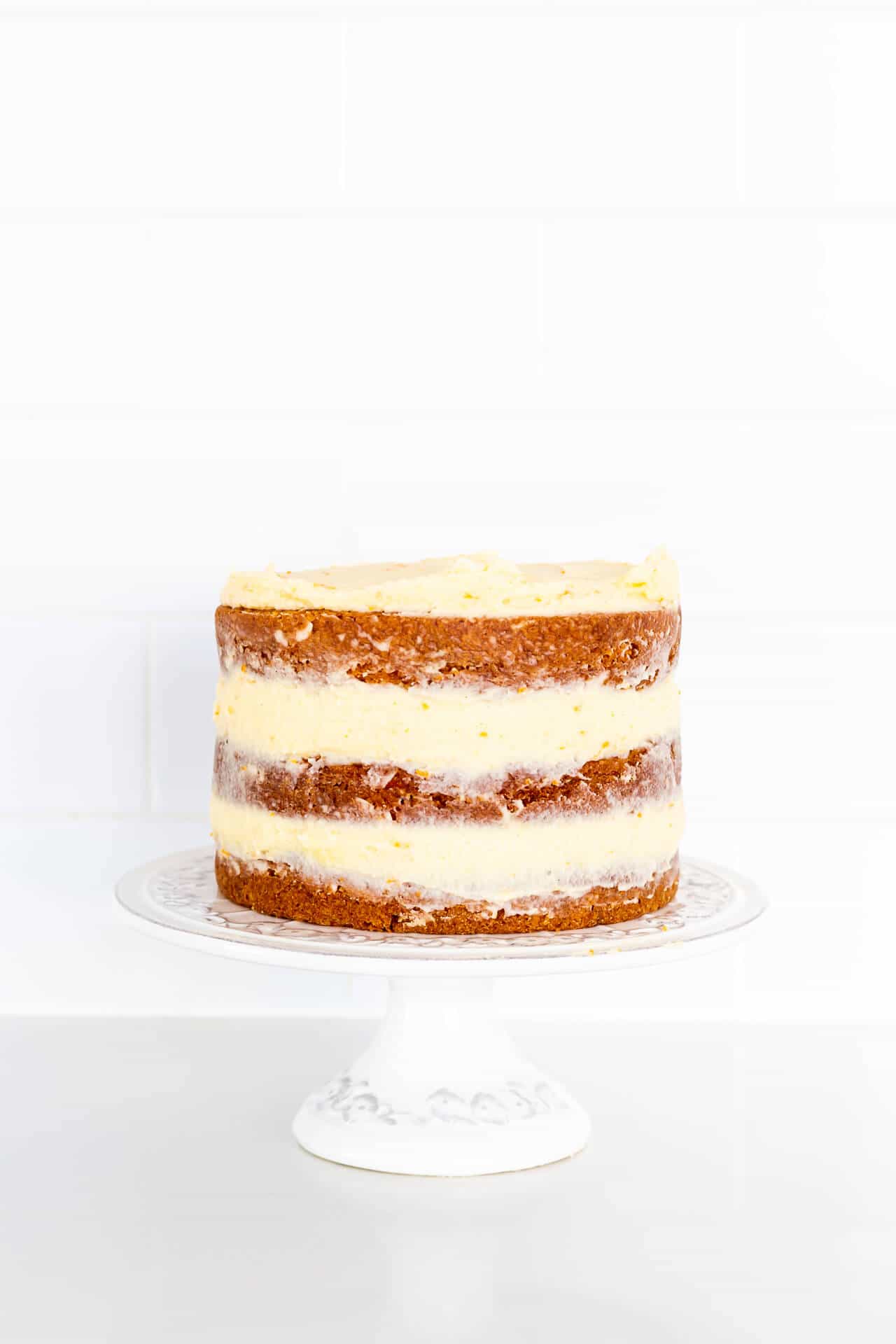 This is the main reason why most cream cheese frosting recipes recommend a huge amount of icing sugar. Without all the extra powdered sugar, the frosting is too soft to work with. The frosting doesn't hold its shape when piped and it's quite unstable. Bakers tend to overload the frosting with powdered sugar to stiffen the frosting. This leads to a cloyingly sweet cream cheese frosting that doesn't taste very good.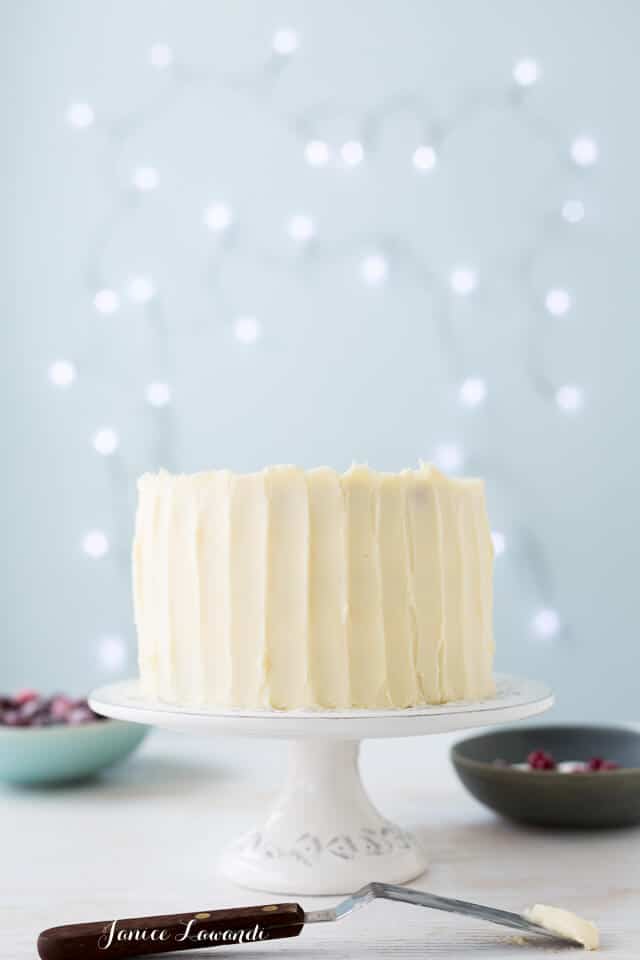 How to make thick cream cheese frosting that is stable and can be piped
Without resorting to adding an excess amount of icing sugar, to make a thicker cream cheese frosting that can be used to frost a cake or decorate cupcakes, the solution is simple: change the order you mix your ingredients in:
Step 1: Cream the butter with the icing sugar first, thereby coating all the little sugar molecules with fat
Step 2: Once the butter and icing sugar are well mixed, THEN you add in the cream cheese. The sugar is coated with fat, therefore making it more difficult to draw out the moisture from the cream cheese. The cream cheese remains intact, and no water leeches out.
By following this mixing order, you can make a frosting with significantly less sugar. In fact, you end up with a frosting that tastes a lot like cheesecake, tangy and not overly sweet!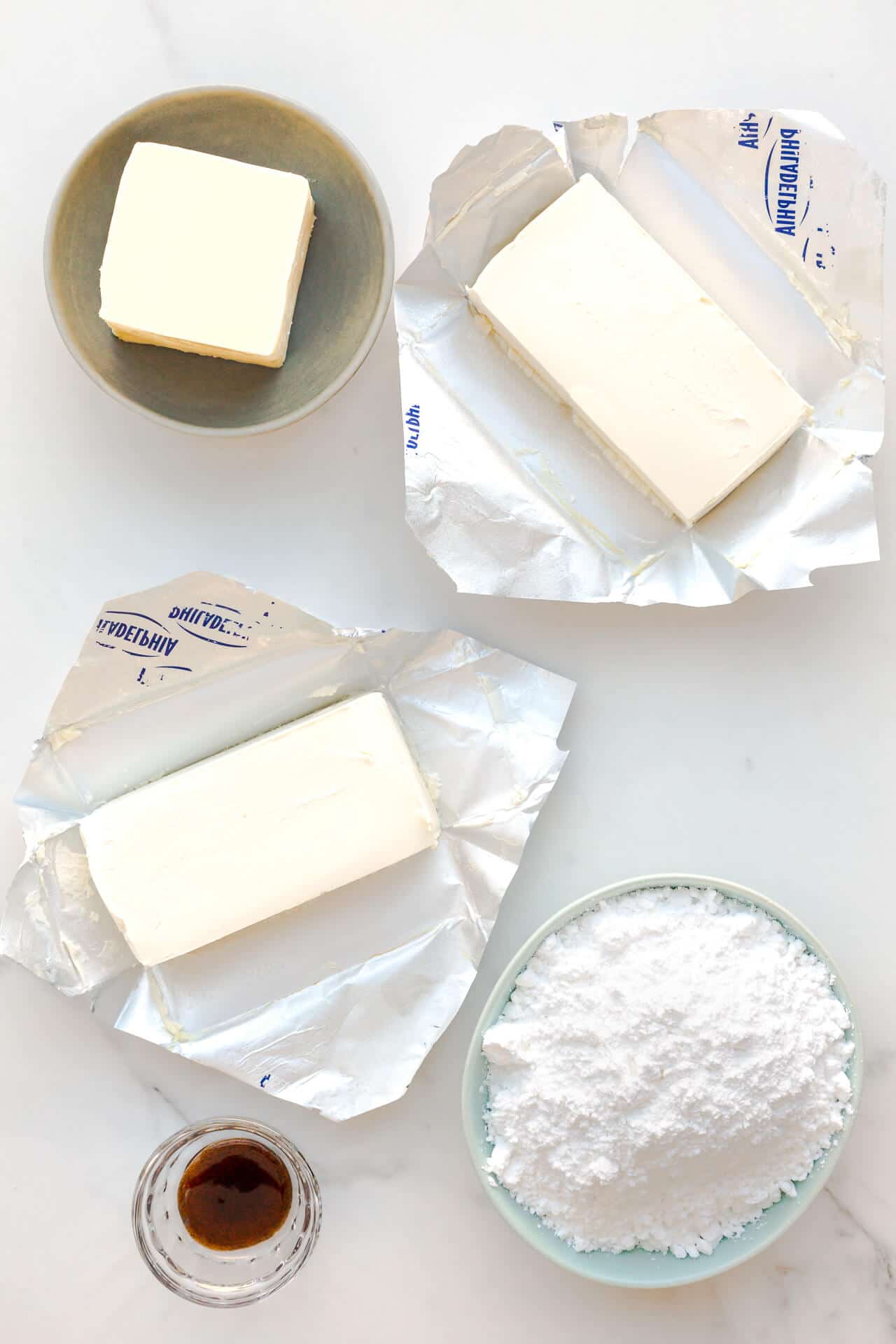 Cream cheese in the tub versus blocks of cream cheese
The cream cheese product you buy has an impact on this recipe. Cream cheese sold in the tub is formulated to be spreadable and that softer consistency comes the water content: cream cheese sold in the tub has slightly less fat and more water than cream cheese sold in blocks, which is much firmer.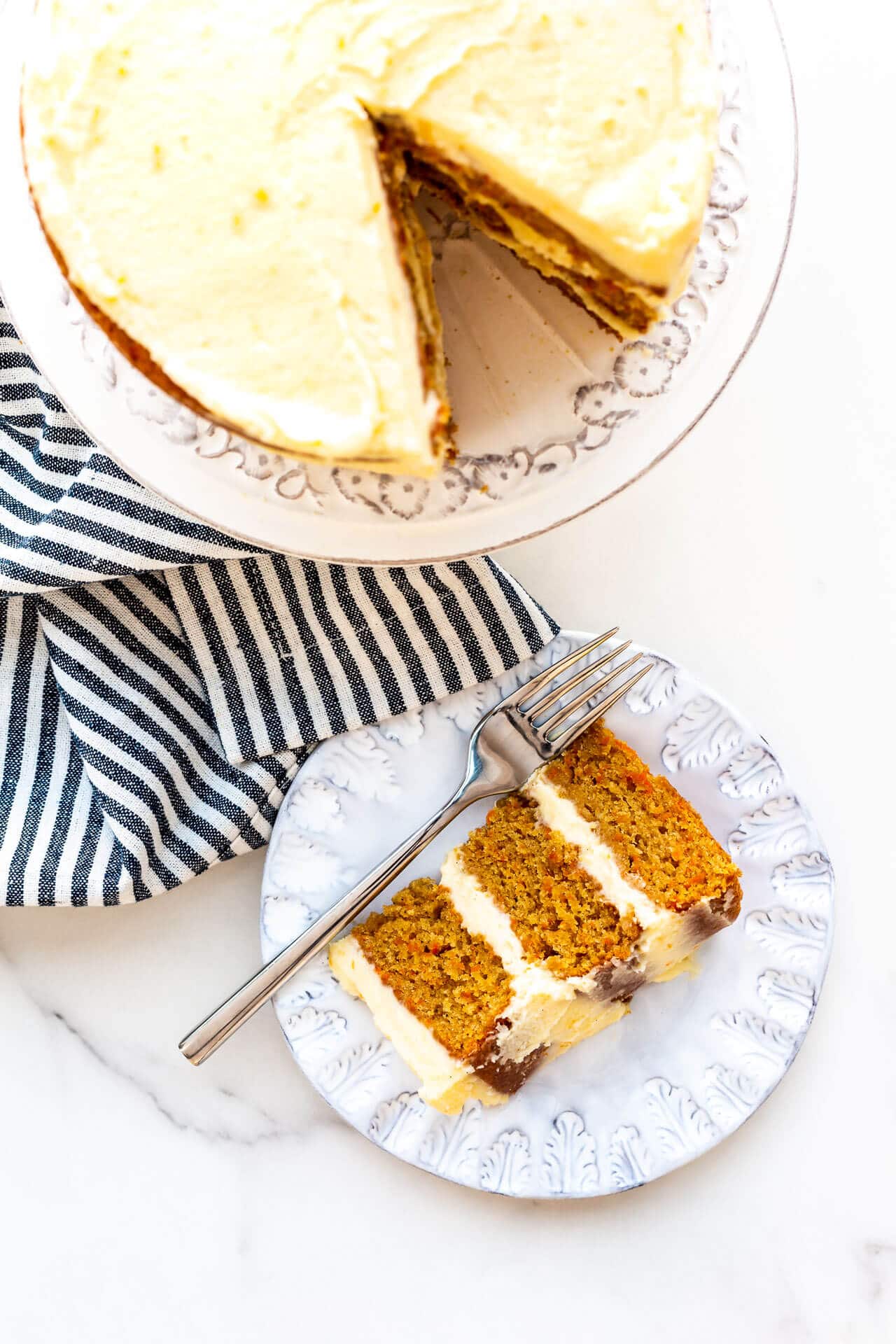 That extra water in the tub product means your cream cheese frosting will be more prone to breaking down or becoming too soft. If you can, buy the cream cheese sold in blocks and make sure to buy full-fat cream cheese, preferably Philadelphia brand.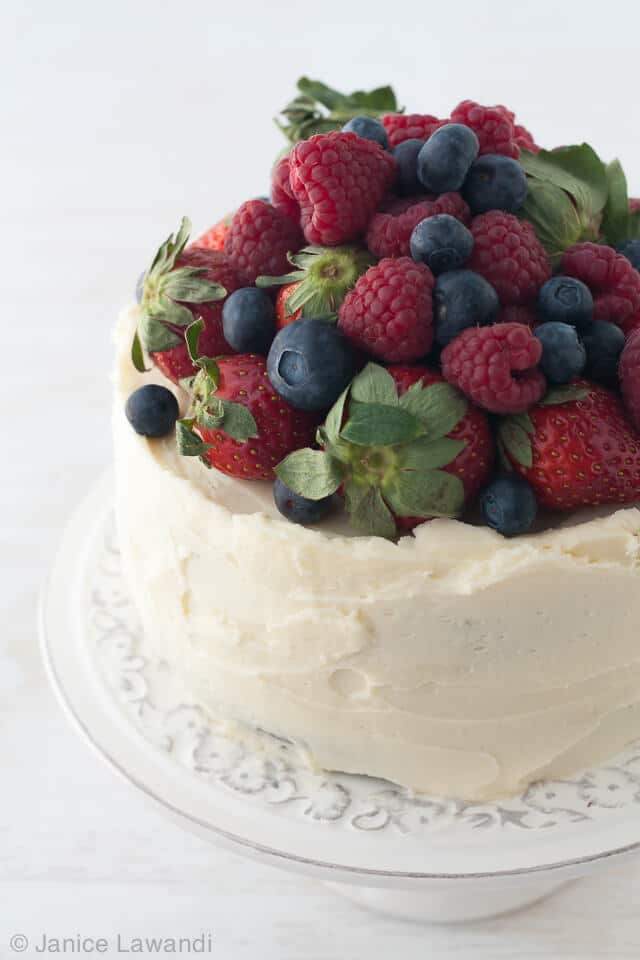 What recipes to make with it
Once you have mastered this thick cream cheese frosting recipe, you will see that it is so thick that you can use it to make layer cakes and for decorating. I've used this recipe for:
You know this recipe is good because this cream cheese frosting works great in layer cakes without the risk of sliding layers and weeping frosting!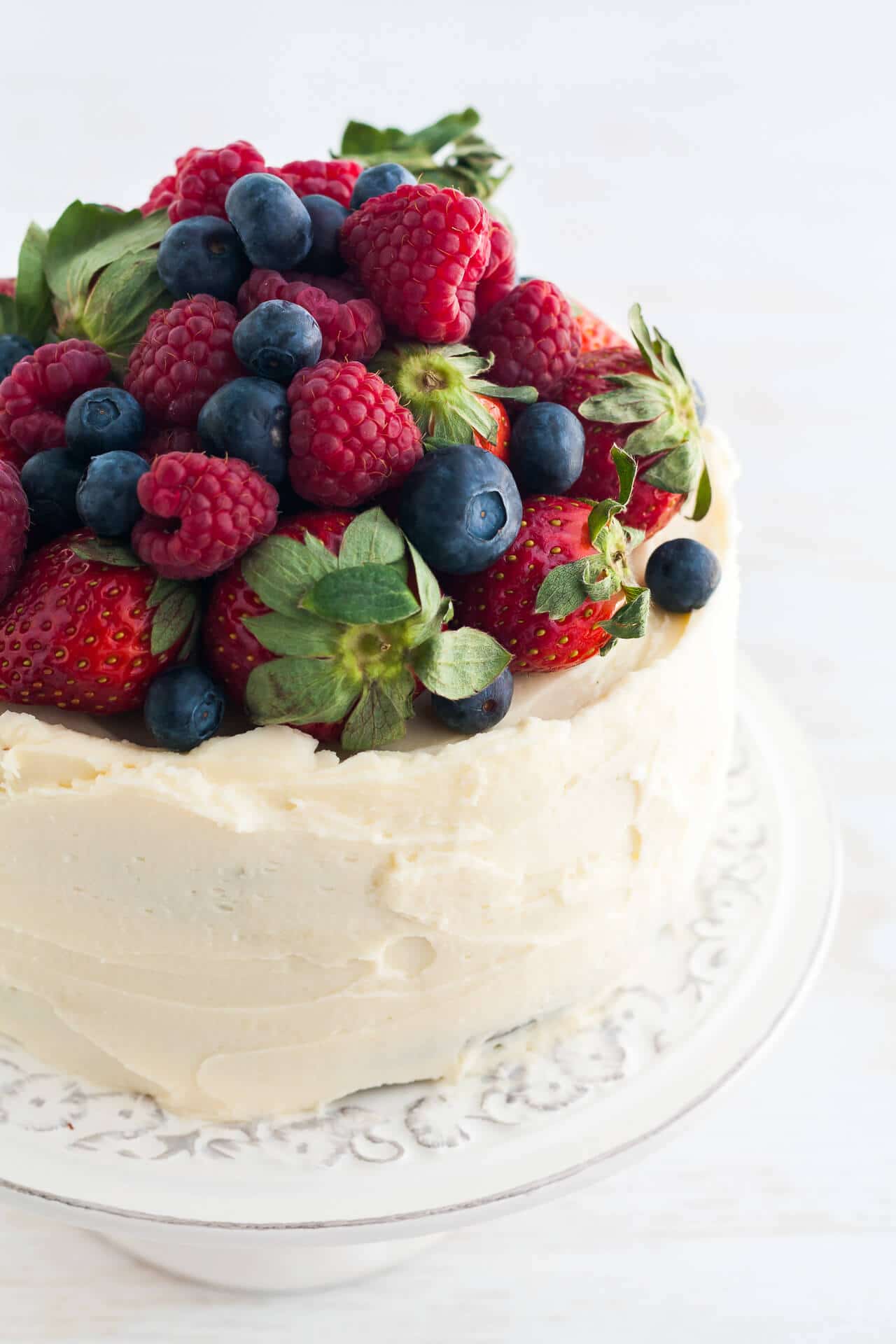 There are so many ways to get creative with this frosting. You can alo use this frosting to fill whoopie pies and you can also colour it with gel food colouring for decorating. Try browning the butter, then cooling it to room temperature to give the frosting a nutty flavour.
Frequently asked questions
What type of cream cheese do you use to make frosting?
The brand and type of cream cheese makes a HUGE difference in frosting recipes. You should use Philadelphia, full fat cream cheese, sold in blocks of 250 grams (roughly, though the weight of the block depends on the country).
Any other brand may lead to a different taste and mouthfeel as some have more gums or different stabilizers which has an impact on taste and texture.
Also, in some countries, cream cheese is sold exclusively in tubs. Cream cheese sold in tubs may have more water in it. I recommend straining the cream cheese by placing it in a strainer lined with a few layers of paper towel or cheese cloth to try and drain the excess water before proceeding with the recipe.
How do I make cream cheese frosting thicker?
Change the order you mix your ingredients in and your frosting will be thicker and you won't need as much sugar! Mix the butter with part of the icing sugar first, then add the cream cheese and the rest of the sugar (or as much to achieve the right flavour). You'll see that you won't need so much if you mix the ingredients in this order!
Can I make it without powdered sugar?
I do not suggest substituting any other type of sugar in this frosting recipe. The smooth texture of cream cheese frosting has as much to do with the butter and cream cheese as it does the icing sugar. You can't replace it here with anything else. This is not a baking substitution that I would recommend. If you would like a cream cheese frosting without icing sugar, try this white chocolate cream cheese frosting!
What does it go with?
Cream cheese frosting is very versatile and tastes great with most types of cake. I love to frost chocolate cake with cream cheese frosting, and of course it goes well with spice cake and carrot cakes. It's great on cupcakes too, as you can see in the photo!
Does cream cheese frosting have to be refrigerated?
Yes, you should definitely store frosted cakes in the fridge. If you aren't a fan of cold cake, slice it cold and let the slice come to room temperature for about 30 minutes before enjoying.
Can you leave it at room temperature or on the counter overnight?
Yes, you can, but don't leave it out for too long. I wouldn't suggest storing it on the counter for more than a day. Cream cheese frosting contains butter and cream cheese, and both of these ingredients spoil and go bad at room temperature, so opt to refrigerate as much as possible for long term storage.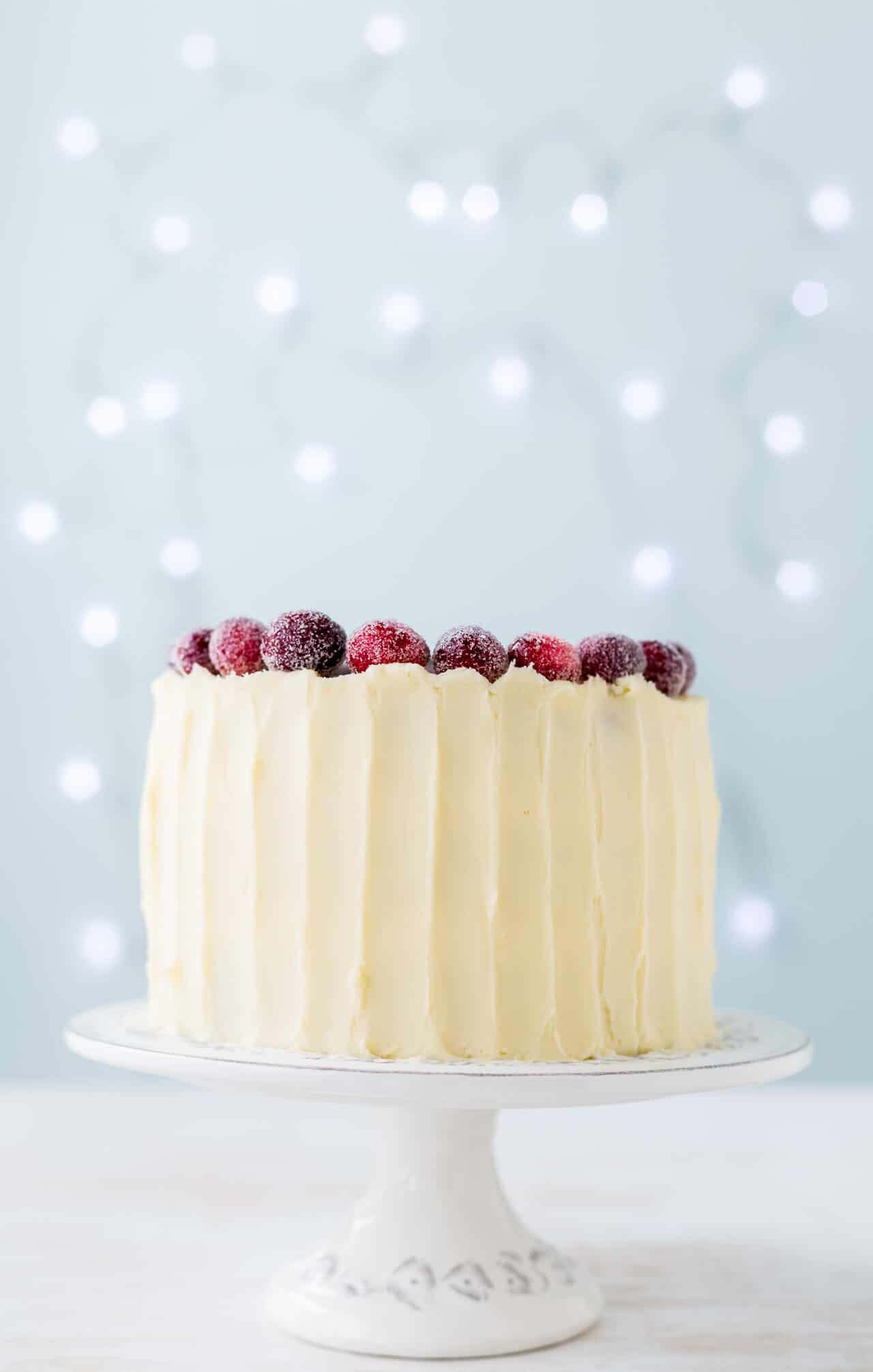 📖 Recipe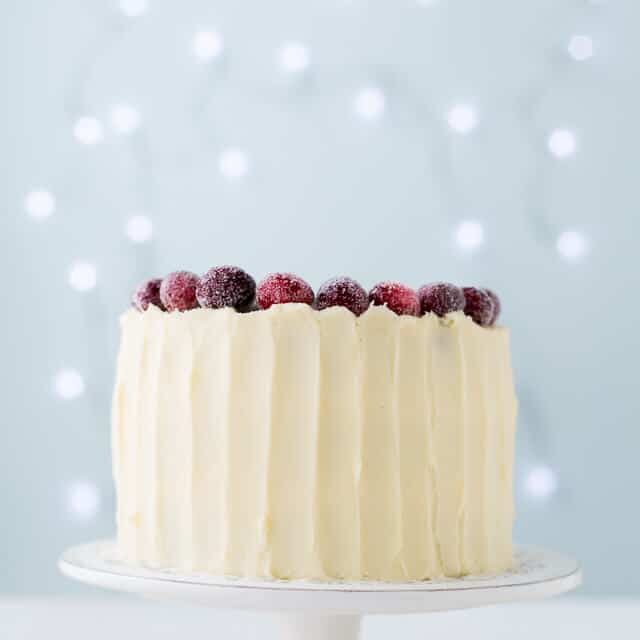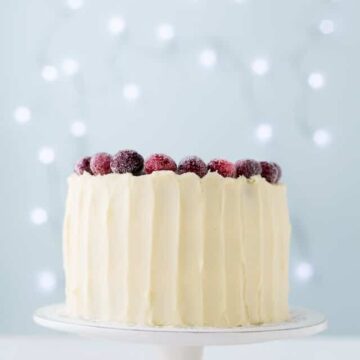 Thick Cream Cheese Frosting for Layer Cakes and Piping
This is the best cream cheese frosting for layer cakes and piping with less icing sugar than most!
Ingredients
173

grams

unsalted butter

room temperature

218

grams

icing sugar

sifted after measuring

500

grams

Philadelphia cream cheese (full fat, regular)

2 blocks, cold

5

mL

pure vanilla extract

or vanilla bean paste (both are optional)
Instructions
Cream together the butter and the icing sugar first until they are fluffy and creamy. When these two ingredients are well mixed, then you can add the cream cheese, all at once. Beat for several minutes until you have a thick, smooth frosting.

Feel free to add vanilla extract or vanilla bean paste at this point to add a little flavour!
Notes
Please use Philadelphia brand cream cheese because it's the best! The taste and texture of the frosting won't be as good with other brands.

Calories calculated based on one tablespoon
Nutrition
Calories:
63
kcal
Carbohydrates:
4
g
Protein:
1
g
Fat:
5
g
Saturated Fat:
3
g
Trans Fat:
1
g
Cholesterol:
15
mg
Sodium:
27
mg
Potassium:
12
mg
Sugar:
4
g
Vitamin A:
184
IU
Calcium:
9
mg
Iron:
1
mg