This cranberry chestnut financiers recipe is gluten-free, made from a combination of ground almonds and chestnut flour, instead of all-purpose, yielding sweet little cakes that go so well with tart cranberries.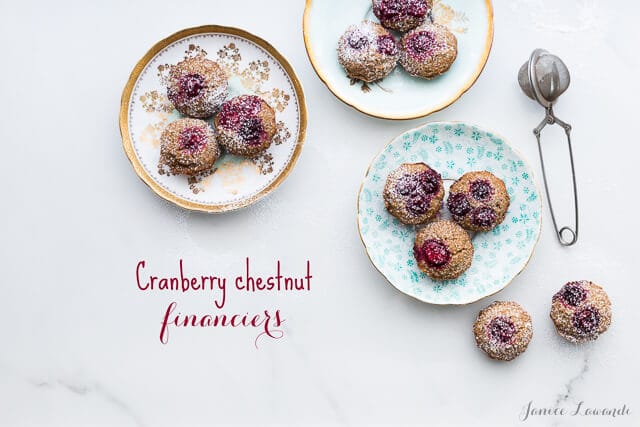 Disclosure: As an Amazon Associate, I earn from qualifying purchases.
These cranberry chestnut financiers, like any berry financiers are one of the easiest recipes you can make. Whether you use raspberries, blueberries, or cranberries, the basic steps are still the same and they aren't difficult.
Financiers are like mini pound cakes, denser than a muffin, but in a good way. They are made from a combination of finely ground nuts, all-purpose flour, and sugar, bound together with brown butter and egg whites. Such a simple list of ingredients and so much room for variation and baking substitutions, like in the recipe below.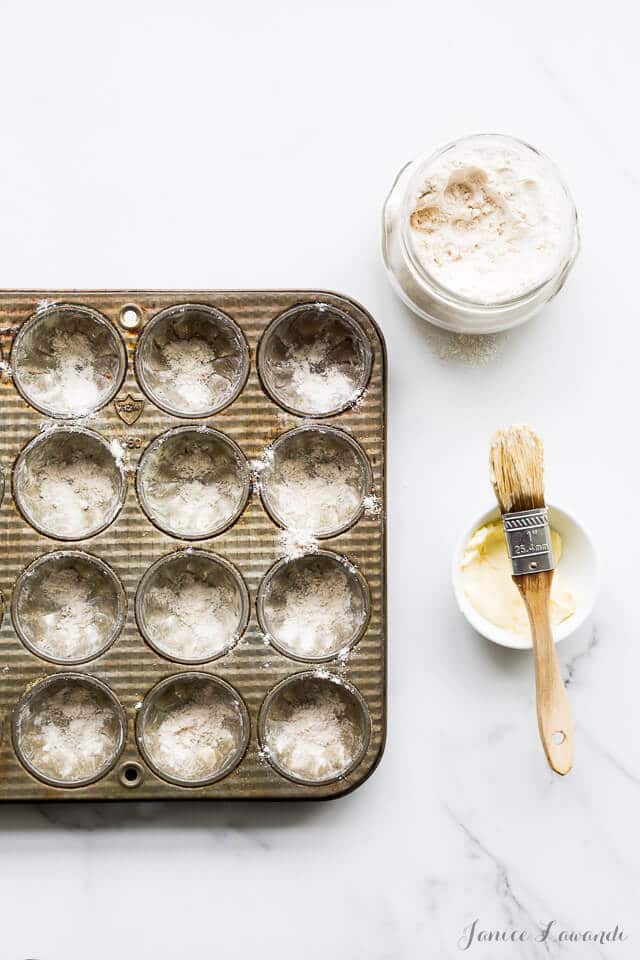 Remember with financiers, the only leavening agent in the recipe would be the egg whites, but they aren't whipped into stiff peaks, so not much air comes from them. You don't use a mixer to make these and the egg whites are whipped by hand until frothy and light, but not stiff. This is why these little cakes are a little denser than other typical cakes.
I opted for chestnut flour, a gluten-free flour, because chestnut gives such an interesting flavour to baked goods. It's so difficult to pinpoint and describe it. Is it nutty? Yes. But it has a richer flavour, reminiscent of cocoa. Chestnut flour is sweeter than regular all-purpose. Baked goods made with chestnut flour make me think of molasses or caramel, with coffee notes, especially if you let the flavours develop and eat these financiers two days after you baked them. You can swap out the chestnut flour for something else. This recipe works with good old all-purpose flour, cup-for-cup (or better yet, gram-for-gram). I've even made them with rice flour, like in these pistachio financiers for another gluten-free financiers option.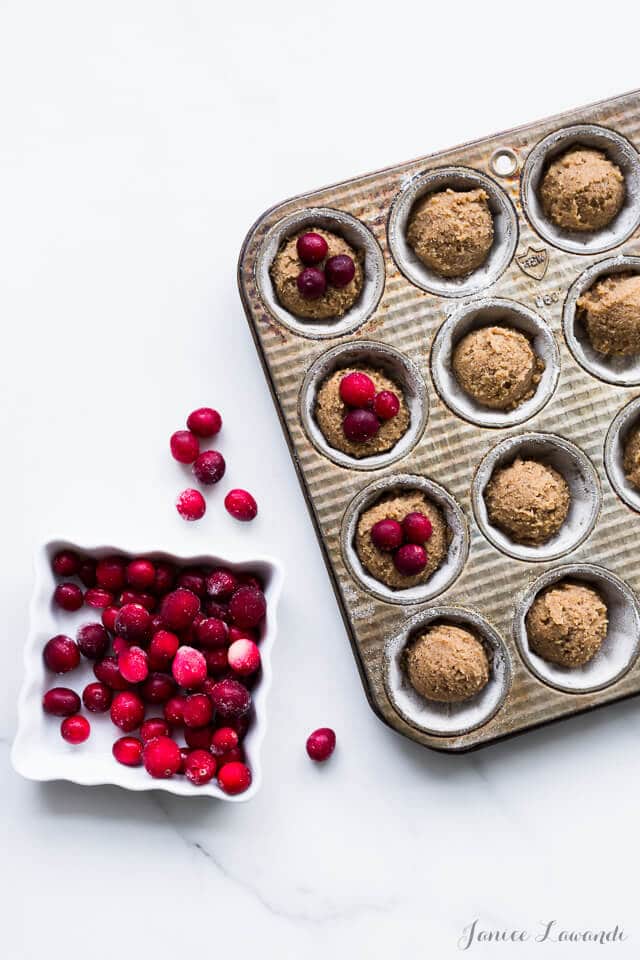 With little cakes that have a high sugar content, it's important to properly prepare the cake pan before portioning out the batter and baking. Typically, we grease and flour cake pans, whether that's with oil or butter, in combination with all-purpose flour. Given that these chestnut financiers are gluten-free, I tested sorghum flour to prepare the pan. That worked well, even with the pretty vintage pan I used, which are prone to sticking. I actually had zero issues getting the financiers out of the pan.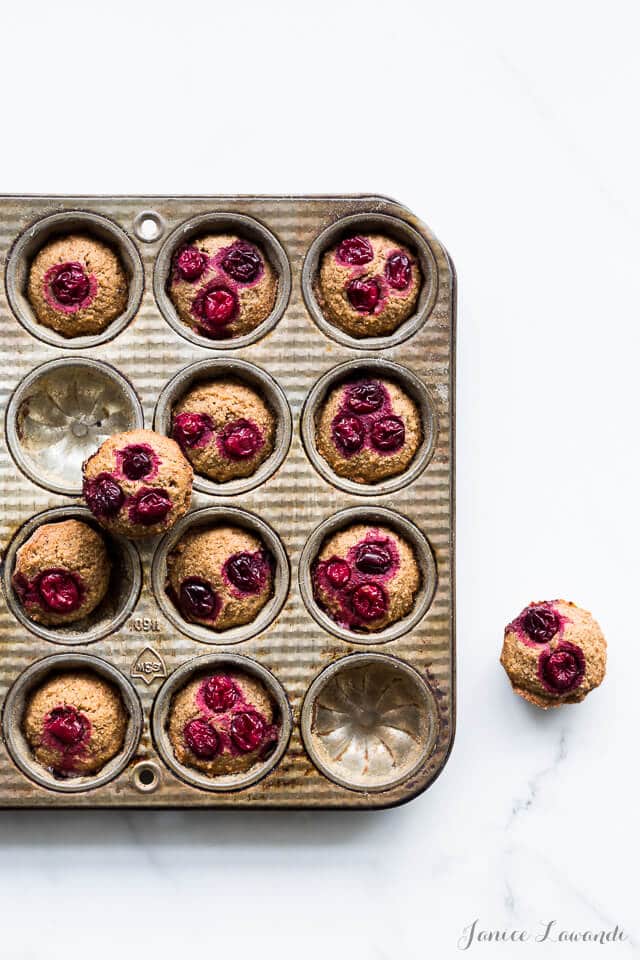 For this recipe, I paired the chestnut flour with cranberries because chestnut flour is sweet and a lovely contrast for tart cranberries. It might seem a little unusual, but I've used this combination before for this chestnut cake made with a combination of chestnut flour and all-purpose, as well as dried cranberries, and topped with rum frosting and sugared cranberries.
Other unusual financiers recipes include these kiwi coconut financiers made with shredded coconut and golden yellow kiwis and these sesame kumquat financiers incorporate tahini into the batter and kumquats, which are like miniature oranges. Financiers really are a great canvas for introducing so many different ingredients and flavours!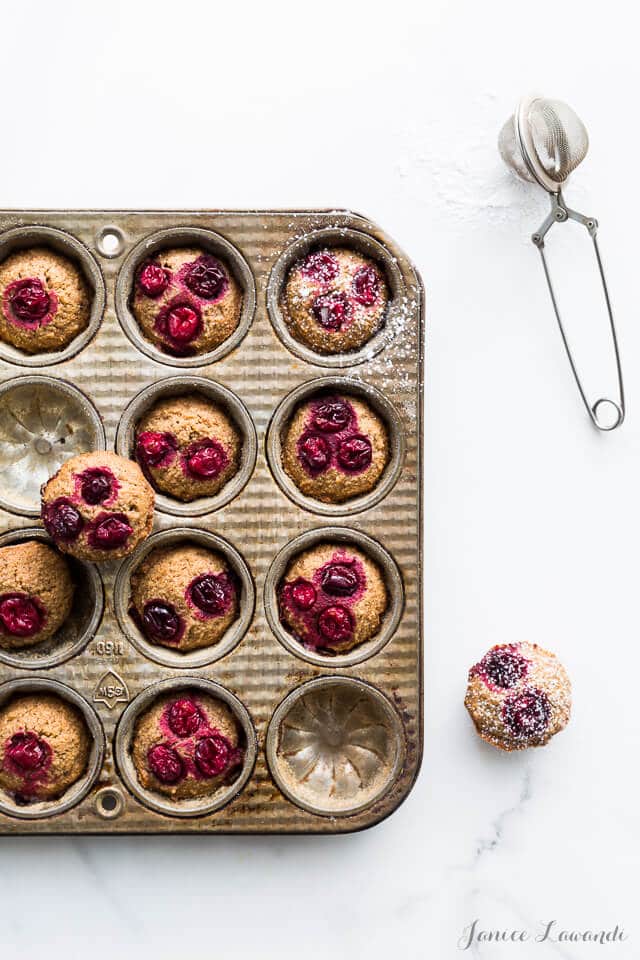 For these gluten-free financiers, I baked the little cakes in a vintage mini bundt pan, which means you have to take the extra time to properly prepare the cake pans, being sure to brush on a thin, even layer of butter in each cup before flouring. Use chestnut flour to do this since that's what's in the cakes!
📖 Recipe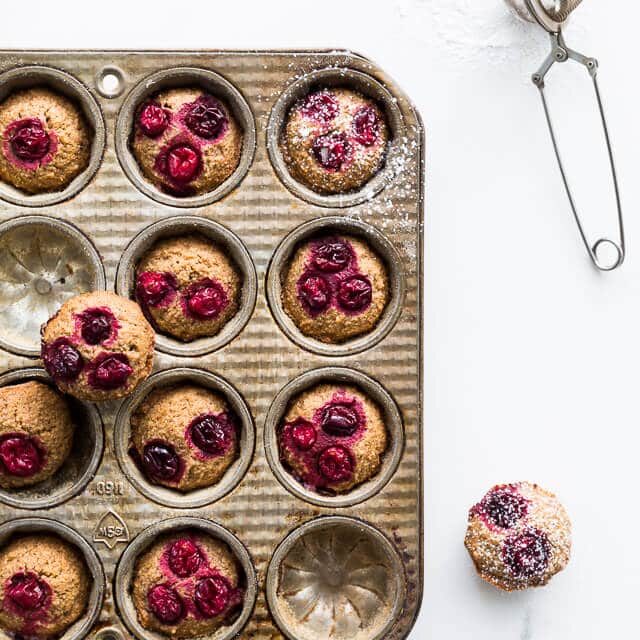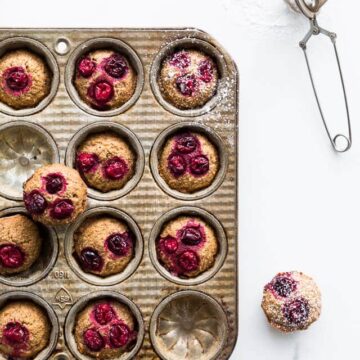 Cranberry Chestnut Financiers
These gluten-free financiers are made with chestnut flour and frozen cranberries.
Instructions
Brown the butter in a small saucepan. Turn off the heat when the butter smells very nutty and the milk solids have browned. Set aside the pan to cool slightly.

In a large bowl, whisk together the granulated sugar with the chestnut flour and the ground almond.

In a separate medium bowl, beat the egg whites with the salt until they are frothy and quite thick.

Pour the egg whites over the dry ingredients and whisk them in, then add the vanilla and the browned butter and stir to incorporate everything together really well.

Wrap the bowl in plastic wrap and chill 30 minutes.

Preheat the oven to 350ºF. Butter 16 wells of a mini-muffin pan and flour them with sorghum flour, tapping out the excess. Make sure that the sides and bottoms of the muffin wells are evenly coated.

Divide the batter between the 16 wells of the pan, and top with 2 to 3 frozen cranberries, pressing them down slightly.

Bake for about 25 minutes until the edges begin to brown.

Let cool 5 to 10 minutes so that the financiers firm up before unmolding them onto a wire rack to cool completely.
Nutrition
Calories:
117
kcal
Carbohydrates:
11
g
Protein:
2
g
Fat:
8
g
Saturated Fat:
4
g
Cholesterol:
15
mg
Sodium:
26
mg
Potassium:
12
mg
Fiber:
1
g
Sugar:
7
g
Vitamin A:
180
IU
Vitamin C:
2
mg
Calcium:
11
mg
Iron:
1
mg