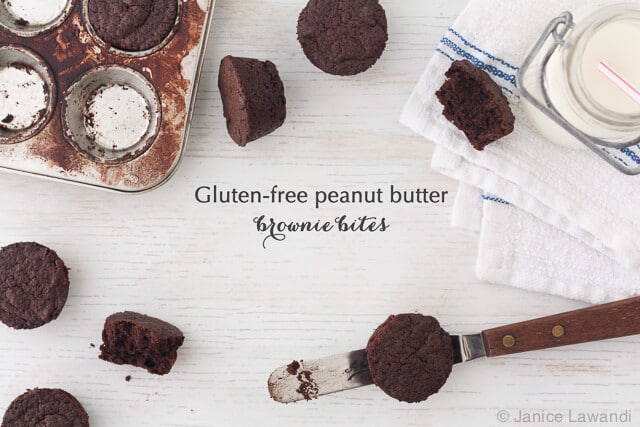 I think a lot about intuition, or that feeling that drives us to choose one route over another. As chemists, when faced with a question about a chemical reaction, we'd often come up with an answer, and then justify it with the words "chemical intuition". Those words were a big, ongoing joke because they really implied that we didn't know how to explain our answers. But, in actual fact, "chemical intuition" wasn't a stretch either. Our answers and choices were usually governed by a feeling, and that feeling probably came from our subconscious remembering a lesson learned long ago, buried deep in our brains. Our so-called chemical intuition usually came from a place of knowledge because without the ten or so years we had dedicated to becoming highly qualified personnel, we would never have been able to give a real, proper intuitive answer.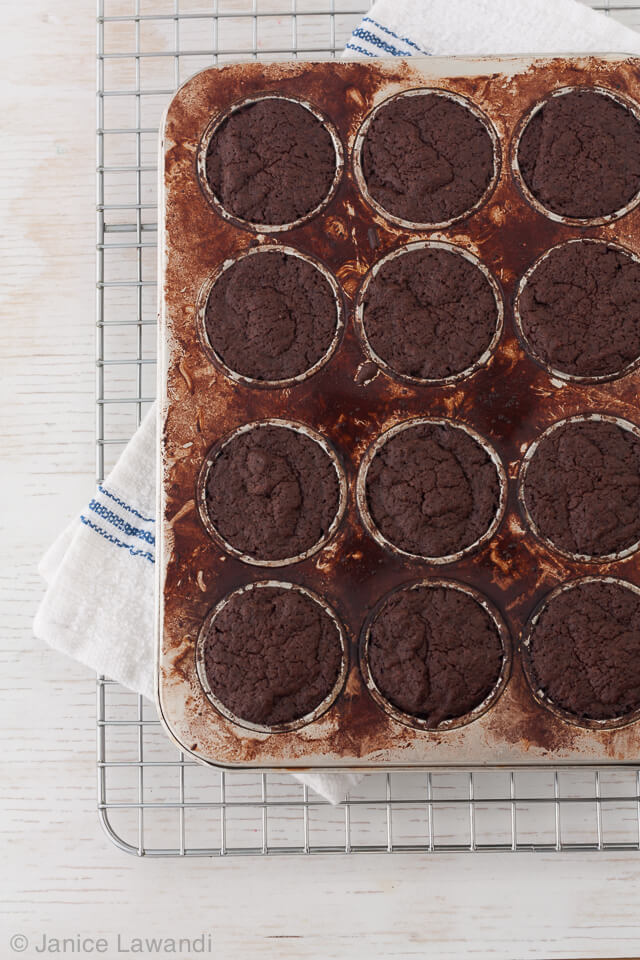 After years of struggling as a food blogger, lately I have been wondering what sets me apart. Is there anything different here? Is there a point? Do I have a quality or a skill set that the average might not? For a long time, my answer was no and it was pretty sad. But I'm slowly beginning to realize that I do operate a little differently and, though that is a part you might not see because it's behind every photograph and every recipe, I am different.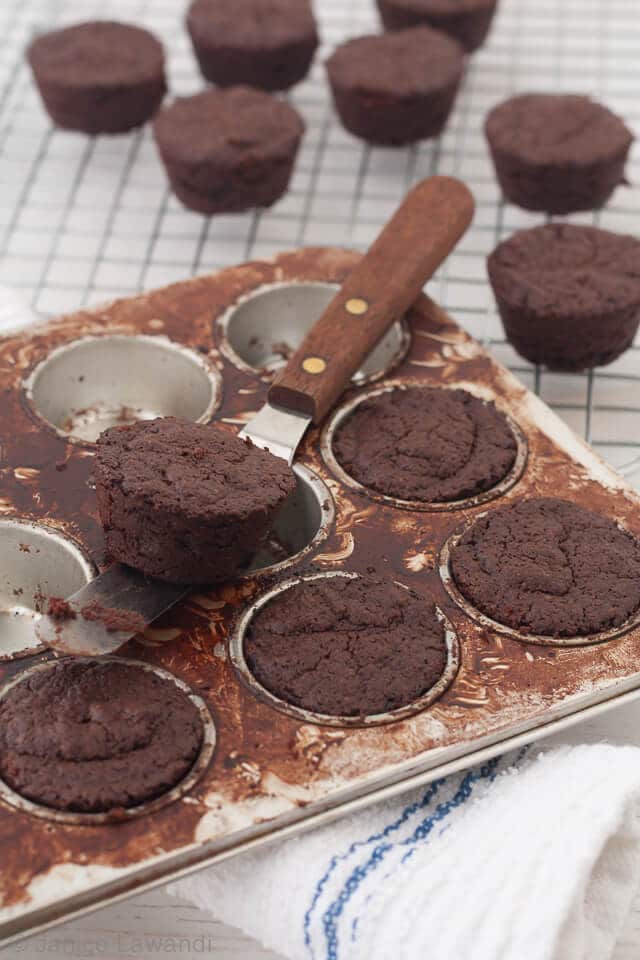 In the lab, we operate in moles. We bring all reactions down to the moles of each component, and then we figure out the equivalents, i.e. the ratios behind the reaction. We tweak those ratios only when need be. To a chemist, calculating moles is like levelling the playing field, or bringing everything down to the common denominator in our lab notebooks. From observing how I work in the kitchen, I have come to realize that you can take the chemist out of the lab, but you can't take the lab out of the chemist. In my kitchen, I work similarly. I figure out the grams (because it would be too complicated to take the math all the way to moles), and then I figure out the ratios, comparing them to each other until I come up with a set of ratios and a recipe that I predict will have a specific result, based on my research. My comfort zone in baking is with a calculator, a pen and a piece of paper, figuring out the ratios.
Take this brownie recipe. I did a lot of research, investigating what had been done in the past, observing what the crumb of the brownies on the internet looked like, calculating the ratios of those recipes, calculating the ratios of my personal favourite brownie recipe and the ratios behind these classic peanut butter cookies. I can spend hours researching a recipe and breaking it down to its bare bones to understand it, like a chemist.
Intuition always has a role in the end because my extreme research translates into a feeling that the recipe I created will yield the result I want to see. There's a ridiculous amount of math, but there's also a feeling.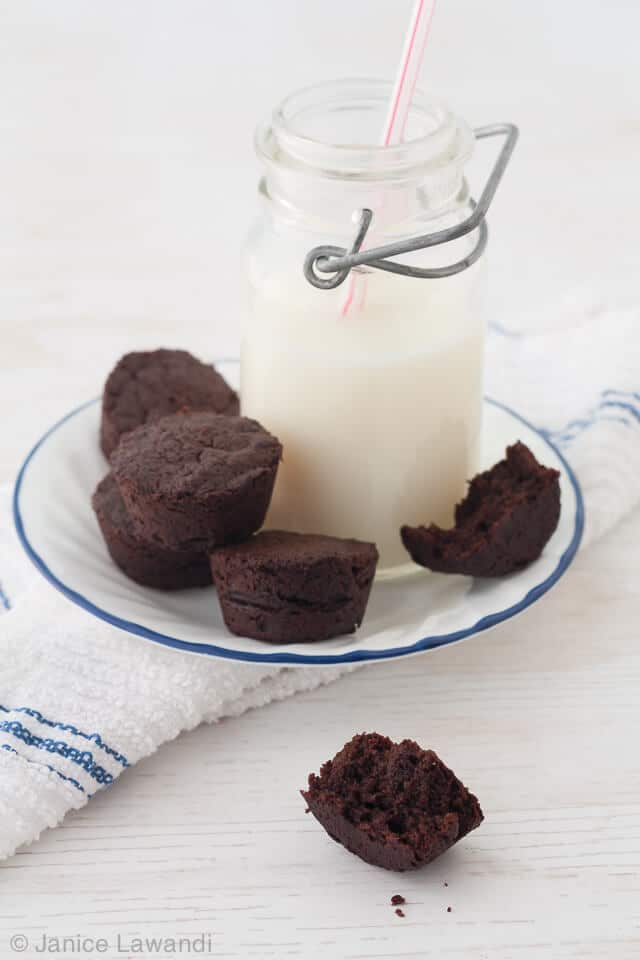 These gluten-free peanut butter brownie bites are everything I look for in a brownie: a chewy edge, a cooked interior that is not dense, nor heavy, but is uber chocolaty. These are made with natural peanut butter because I have grown into an adult that cannot stand anything but the real deal. I used millet flour in this recipe, in place of all-purpose, but probably all-purpose would work too (though it has yet to be tested). One thing that I feel is important to note is that it is best to bake the brownies as soon as the brownie batter is made. If you let the brownie batter set at room temperature, the oils of the peanut butter tend to separate out, and the baked brownies will be slightly greasier. If you love brownies, be sure to check out these 3-ingredient brownie bites from Reese chocolate peanut butter spread or buttered popcorn brittle brownie bars
I do my best to bake with the finest ingredients. Stirling Creamery, a Canadian company, has provided the butter for this post.
Gluten-free peanut butter brownie bites recipe
Gluten-free peanut butter brownie bites
These gluten-free peanut butter brownie bites are everything I look for in a brownie: chewy edges, not dense, nor heavy, but is very chocolaty with a good peanut butter flavor
Ingredients
115

grams

unsalted butter

½ cup

115

grams

all natural, unsweetened smooth peanut butter

200

grams

granulated sugar

1 cup

57

grams

chopped dark chocolate

2

large eggs

83

grams

millet flour

46

grams

Cacao Barry extra brute cocoa powder
Instructions
Preheat the oven to 350ºF. Prepare a 24 cup mini muffin pan by lightly greasing it and coating each cup with cocoa powder, taping out the excess.

In a medium saucepan, melt the butter and peanut butter together on medium heat, then add in the sugar and stir to combine with a wooden spoon, then add the chocolate. Take the pan off the heat, and stir to melt the chocolate.

Add the eggs, one at a time, stirring well with each addition, then sift in the millet flour and the cocoa, and add the salt. Stir well.

Divide the batter between the cups of the prepared muffin pan and bake for about 17 minutes, until a cake tested inserted into the middle of one comes out clean.

Let cool 10 minutes then use a small offset spatula to pop them out. Cool on a wire rack.
Nutrition