If you've ever baked a batch of blueberry muffins and noticed the blueberries seemed to turn green, instead of purple or blue, that's normal! Keep reading to find out out why blueberries turn green in your muffins and baked goods!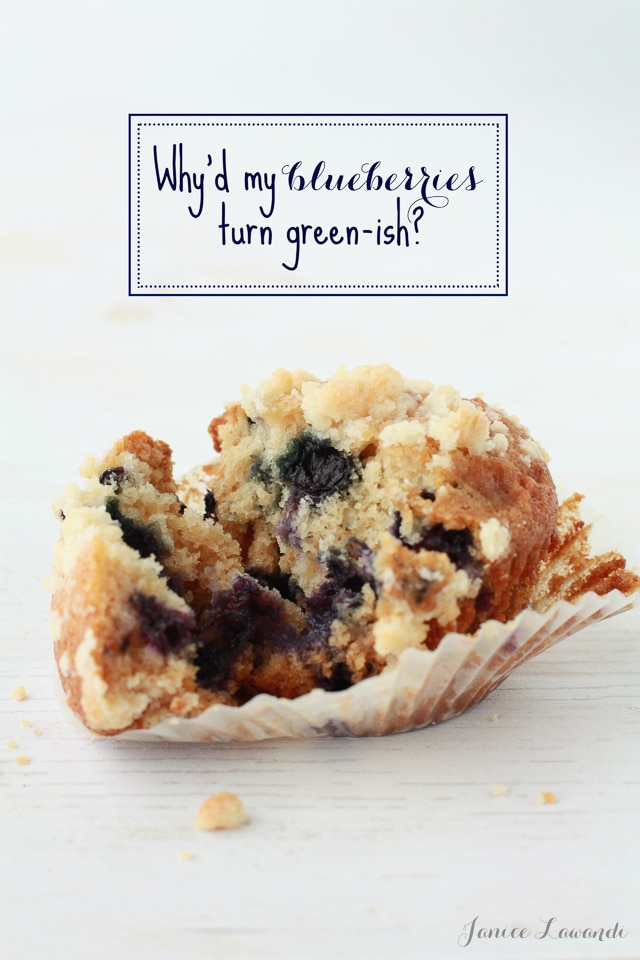 It happens even to the best of them, moist and sweet honey blueberry muffins, made with care and love, but that end up with unsightly green blobs of what should have been pretty purplish blueberries. The taste is the same, but the colour of the blueberries wasn't expected. That, my friends, is anthocyanin's fault. But actually, to be more precise, the pH of the muffin batter also has a role in this story.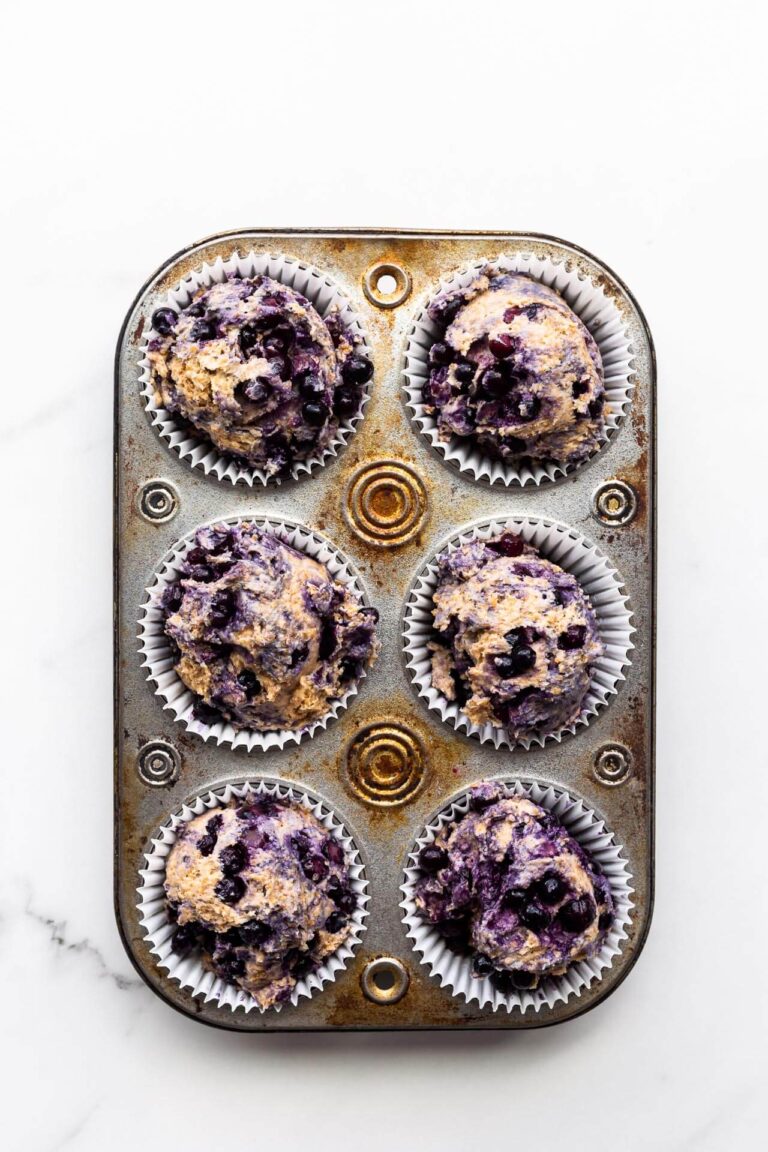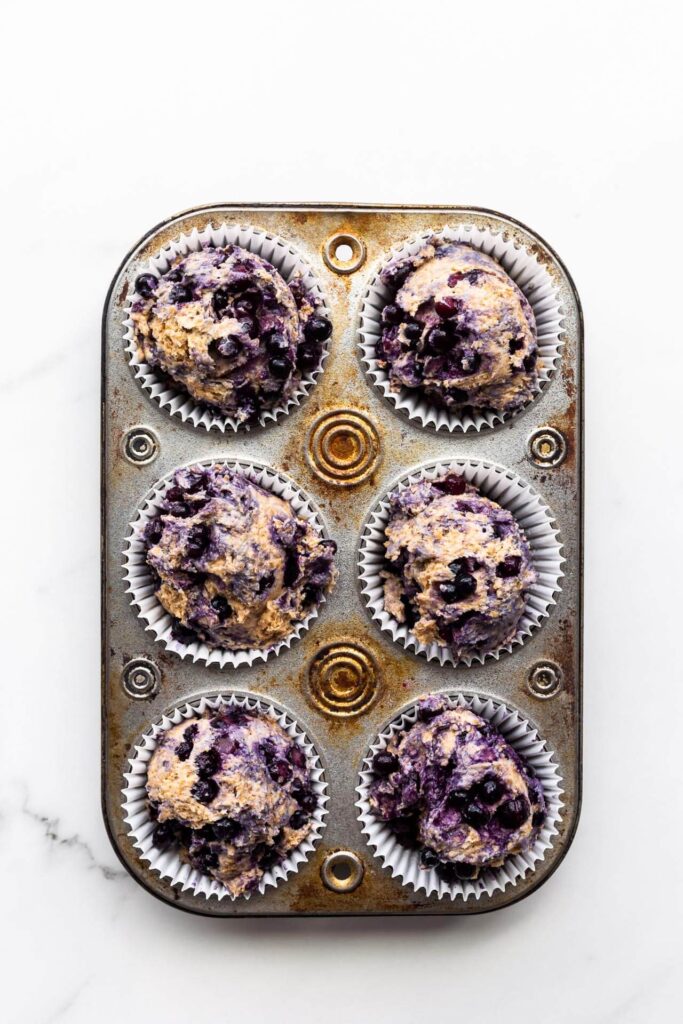 Disclosure: As an Amazon Associate, I earn from qualifying purchases.
What is anthocyanin?
I guess I should actually say "anthocyanins," plural because actually anthocyanins are a family of similar compounds. They are the antioxidants in plants, like leaves and berries, and they are responsible for much of the colour you see on the tables at the farmer's markets, from red cabbage and purple corn to many different types of berries, cherries, and grapes. The anthocyanins are not to be confused with the carotenoids (like beta-carotene): carrots get their orange colour (and even purple colour) from beta-carotene, while blueberries get their violet-blue tones from cyanidin 3-glucoside (an anthocyanin).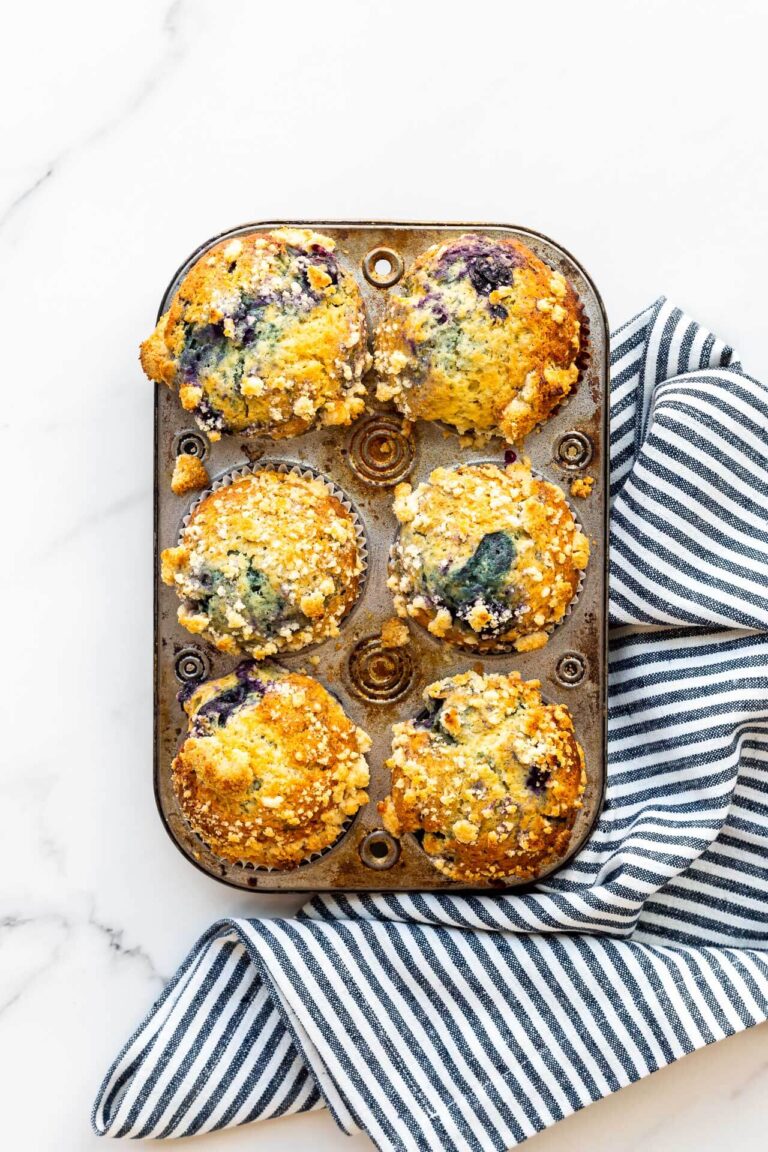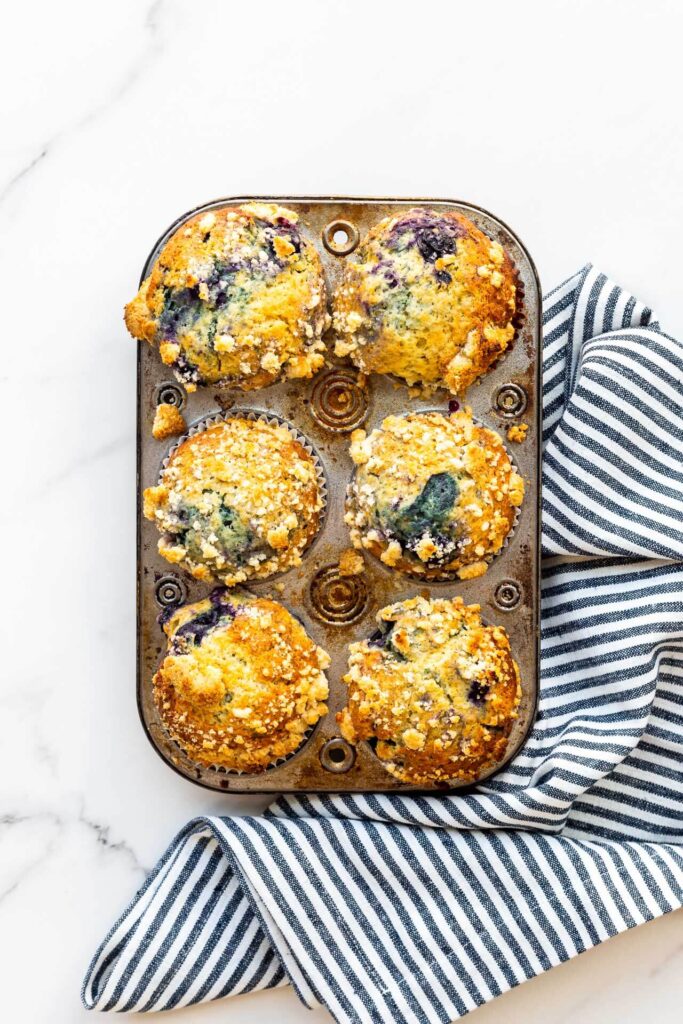 Why do anthocyanins change colour?
Anthocyanins are actually really good pH indicators: they change colour depending on if they are in an acidic, neutral, or basic (alkaline) environment. The colour changes observed vary from one anthocyanin to another, but for cyanidin 3-glucoside, the anthocyanin found in blueberries, the colour varies from red to violet to blue or even green (from low, acidic pH to higher, alkaline pH). A change in pH entails a small change in the structure of anthocyanins, like cyanidin 3-glucoside, thereby affecting how anthocyanins absorb/reflect light rays: they change colours.

What do anthocyanins have to do with the colour of the blueberries in my muffins?
The answer is easy: does your recipe have a lot of baking soda, a chemical leavener that you might add to muffin batter with the hopes of giving those muffins lots of oomph and rising powder? When you bake with baking soda, your recipe will also have an acidic ingredient (or two) to react with. If there aren't enough acidic ingredients in your recipe to balance out that alkaline baking soda, then your muffin batter will be basic (alkaline): your blueberry muffins will probably have splotches of green berries, instead of violet, because the blueberries turn green under basic conditions.

If your favourite blueberry muffin recipe yields the best muffins you've ever tasted, but the blueberries end up an unfortunate green, know that it's not the end of the world, but if that green colour bothers you, make a note. In the next batch, consider adding in a little extra vinegar (or buttermilk, or whatever acid that is called for in the recipe) to balance out the extra baking soda, or you could even use a touch less baking soda in the next recipe, and add more baking powder instead.