This post is sponsored by Produce Made Simple.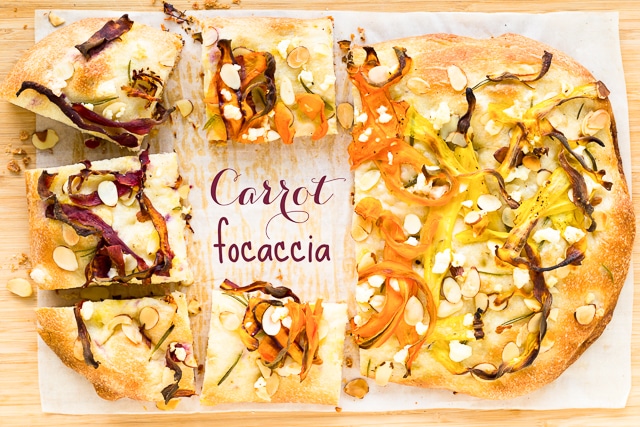 If you've been reading the blog for a little while, you probably know that I have a weakness for breads, especially focaccias. I am, after all, the girl who polished off a Concord grape and rosemary focaccia all by herself in one of those "sorrynotsorry" life moments where I kept going back for more until there was none left. I'm really good at eating entire foods that should be shared. One of the skills that I've developed living alone, I suppose. I've also mastered the ability to justify the eating of entire foods that should be shared. Like with focaccias, they are really best when you eat them the day they are baked, and preferably when they are still a little warm. Really, what choice do I have? None, I tell you.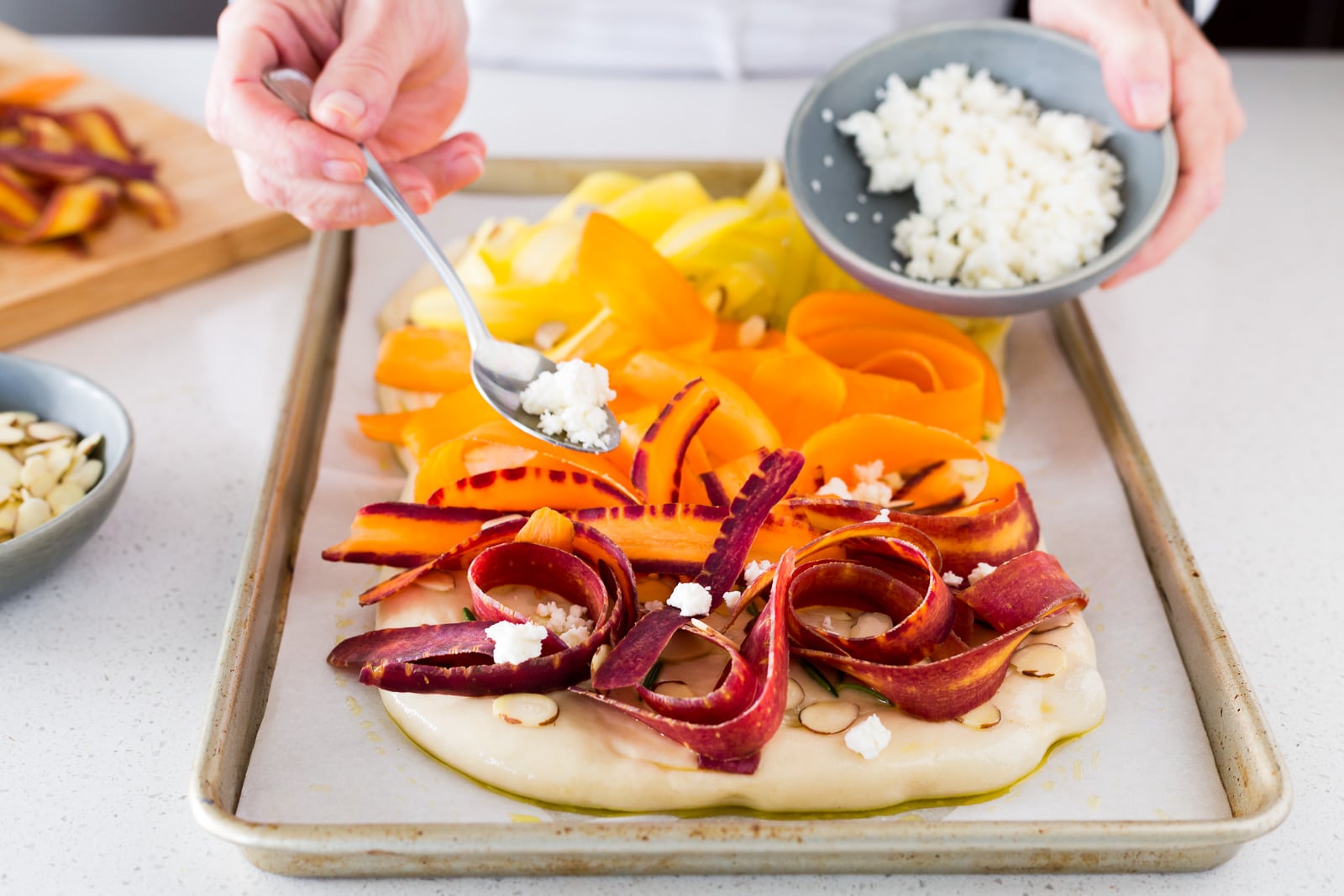 Disclosure: As an Amazon Associate, I earn from qualifying purchases.
I made this carrot focaccia with vibrant multi-coloured carrots that are grown across Canada and can be found at most grocery stores these days. My fave of the bunch is the purple carrots with their orange-streaked core. The colour comes from antioxidants. Purple carrots get their colour from anthocyanins (yes, the same family of compounds that are responsible for the colour of blueberries), while yellow carrots get their colour from xanthophylls. The orange carrots are loaded with beta-carotene, though actually purple carrots have even more beta-carotene than the orange ones, go figure. I like to use a simple vegetable peeler to make ribbons of carrots that really showcase their colour. The ribbons can be used to garnish all kinds of dishes. They'd be great on salads, for example. Obviously, we aren't here to talk salad though...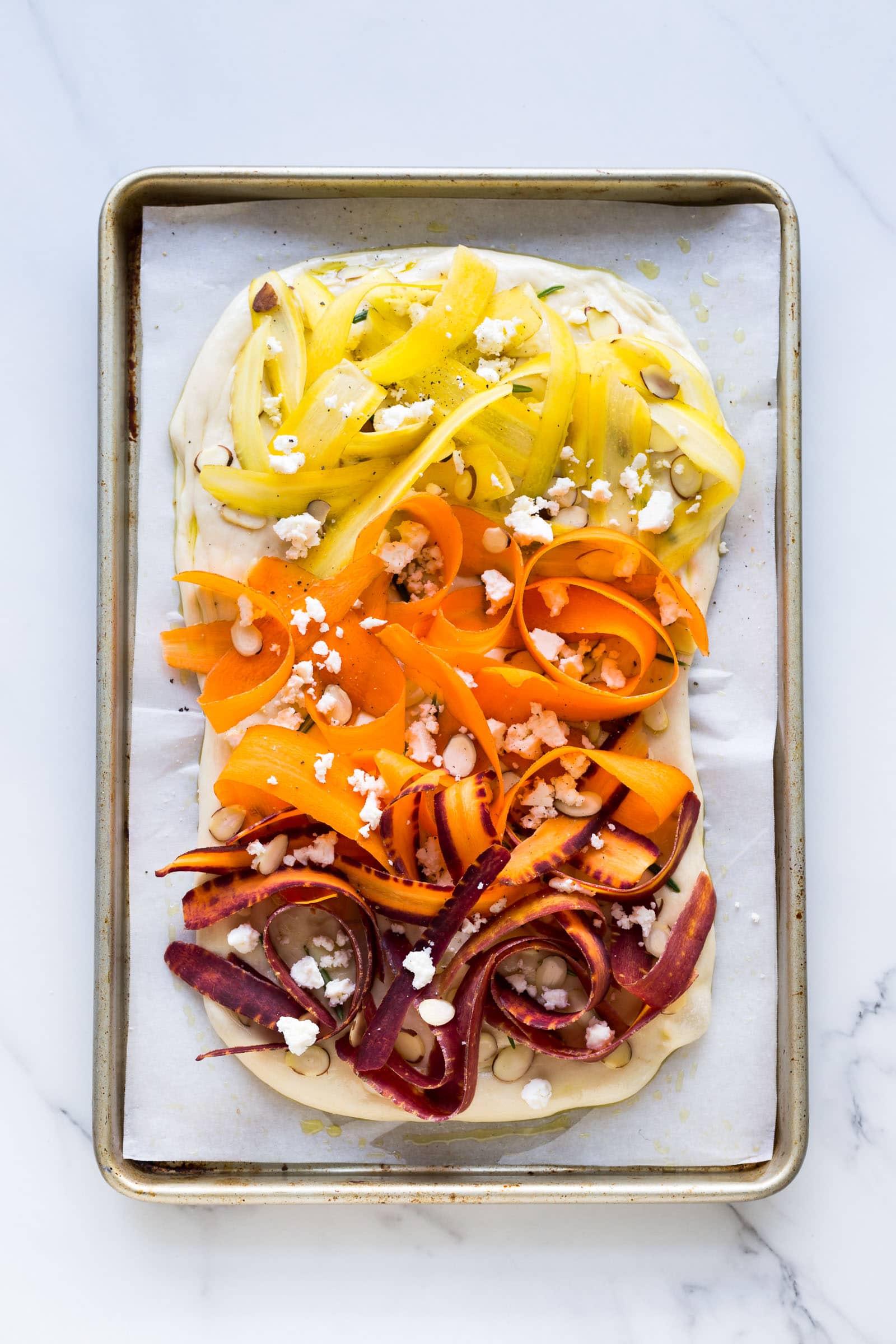 The nice thing about focaccia is that you can absolutely go out and buy some pizza dough from your local bakery to make it. Okay, Italians will probably throw stones at me for making this statement, but hey, I'm not Italian. And for those of us who are short on time (or in my case, seeking instant gratification), this is the answer to that focaccia craving. This time I made this carrot focaccia savoury, topping it with fresh rosemary, feta cheese, and sliced almonds, drizzled generously with olive oil. Next time I make this, I think I might also add a trickle of honey before serving. Think about it: carrot focaccia with feta cheese, almonds, and honey. Doesn't that sound even better? To find the recipe for this carrot focaccia, visit the carrot focaccia recipe page on the Produce Made Simple website. Let me know if you try a slice drizzled with honey. I bet it'll be magical that way.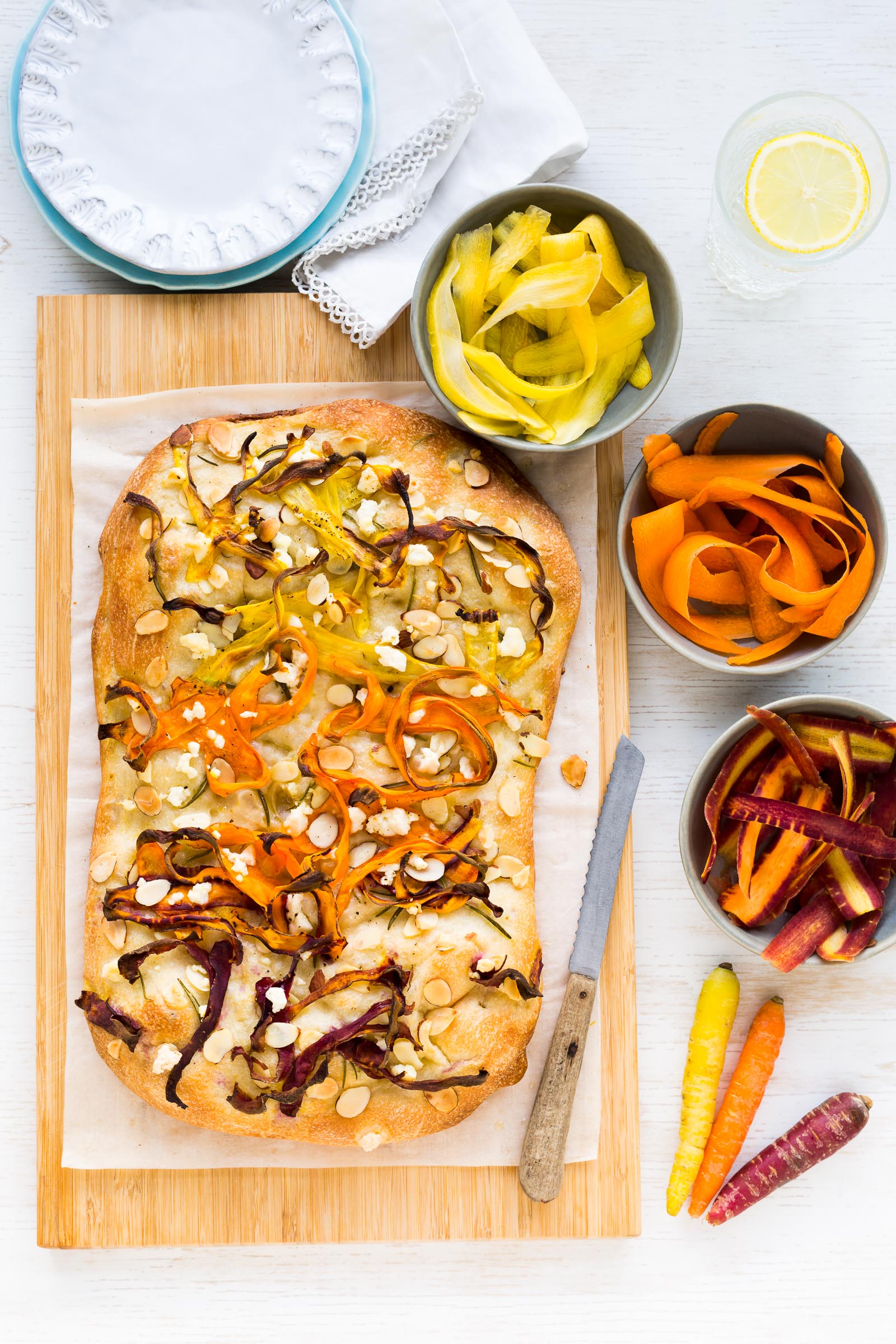 Want more carrot ideas?
This post is sponsored by Produce Made Simple. I was compensated monetarily. Thanks for supporting the companies that allow me to create content for Kitchen Heals Soul. As always, please know that I wouldn't work with a sponsor nor recommend a product if it wasn't worth it.