Fresh currants are a category of berries that are often forgotten in North America, but they are so flavourful and bright, you should definitely bake with them! Here's everything you need to know about fresh currants, including red currants, white currants, and black currants, and a roundup of red currant recipes.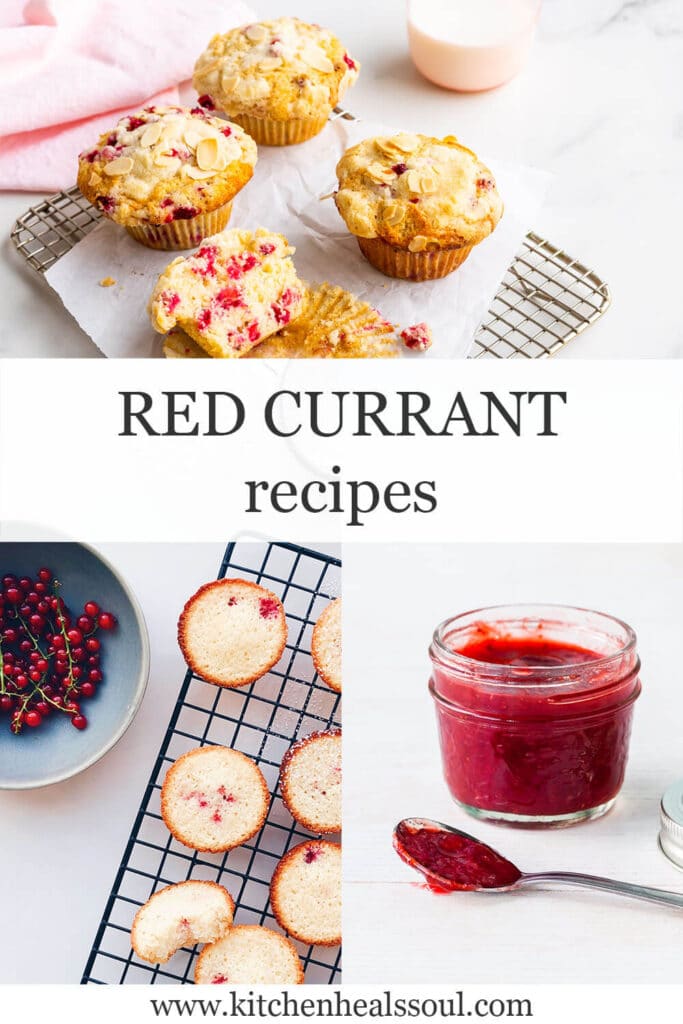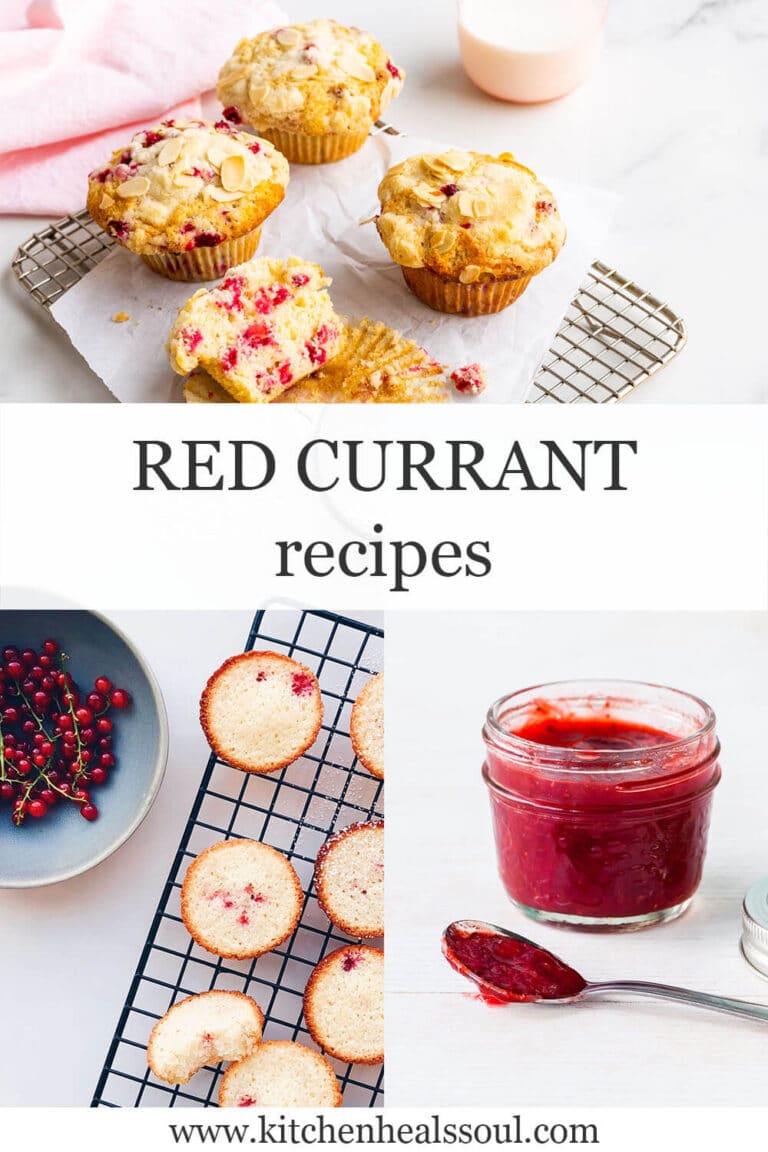 Disclosure: As an Amazon Associate, I earn from qualifying purchases.
Jump to:
Currants come in many colours
Currants are tart and can vary in colour: there are white currants, red currants, and even black currants (known as cassis in French). Currants (including red currants) are closely related to the gooseberry family, and each currant has a distinct flavour.
Gooseberries are much larger than currants, but yes, they are actually related! Gooseberry plants have thorns, while currants don't.
Black currants
Black currants are larger in size than red currants. Black currants are used in French liqueurs like Crème de Cassis, for example, and the cassis flavour is quite popular in France, and much of Europe.
Black currants are often paired with almonds and almond extract, but the flavour of black currant has many herbal notes so it works well with juniper and gin flavours as well.
Red currants
Red currants are often used in jellies in the UK. Red currants are quite sour and punchy in flavour, but not nearly as herbal tasting, nor savoury as black currants.
White currants
White currants are actually a white variant of the red currant and are very similar in size and look. The main difference is in the flavour: white currants are sweeter than red currants.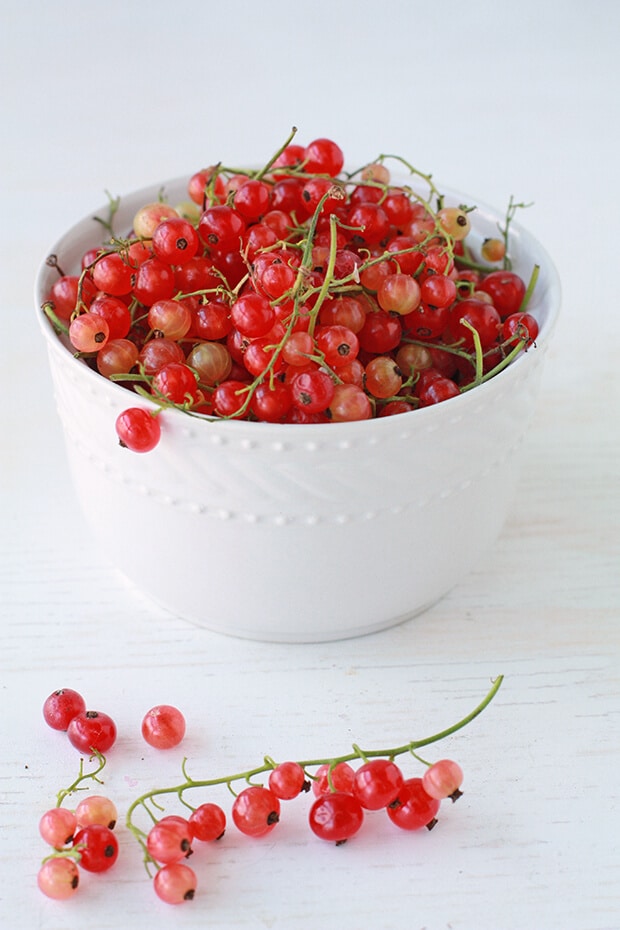 What to do with red currants and some red currant substitutes
Currants, and specifically red currants can be used in place of blueberries, so you can use them as a topping on your cereal or your morning bowl of oatmeal. You can add them to your favourite muffin recipe or a quick loaf, for example.
Since currants come in a variety of colours with varying levels of sweetness and tartness, you can bake with fresh currants interchangeably. But because fresh currants only grow in certain parts of the world, if you can't find currants at all, wild blueberries (or other blueberries) are a good substitute for currants, though a little sweeter and less tart than red currants.
Red currants are very high in pectin and for this reason make a great berry for jam-making, and are especially popular in jellies. You can mix currants with other berries that are lower in pectin (like ripe strawberries) to make strawberry red currant jam, for example. You will see that the jam will set much firmer and achieve the jam set point very quickly because of all that pectin, much faster than a plain strawberry jam would.
If you want to use currants in jellies, it's unlikely you would need to add more pectin because the fruit has so much. The jelly will set and gel easily on its own.
Are dried currants simply dried currant berries?
Red currants (or white/black currants) are not the same as dried currants and if you took the time to dry a bunch of red currants, you would not have dried currants like what you buy in stores. Dried currants come from small grapes known as Corinthian grapes (raisins de Corinthe in French). And these tiny grapes are dried to form what is called dried currants, just like regular grapes are dried into raisins.
The British often bake with dried currants, instead of raisins. In my family, we add dried currants to our white fruitcake recipe in place of some of the raisins. Dried currants are sometimes added to butter tarts. Feel free to add dried currants to your favourite scone recipe too in place of raisins, like your Christmas stollen. You might add dried currants to your plum pudding too.
Red currant recipes (and recipes with other currants)
Colourful fresh currants make great garnishes for drinks, you can infuse simple syrups with their flavour (and colour) to make drinks, and you can also toss them in salads for a punch of colour and a burst of sour flavour. You can also bake with fresh currants.
Red currant jam
You can make red currant jam or combine red currants with other berries. The neat thing about currants is that they are very high in pectin, so incorporating them with low-pectin fruit will help you achieve a better set without having to resort to commercial pectin. You can follow this recipe for strawberry and red currant jam for inspiration.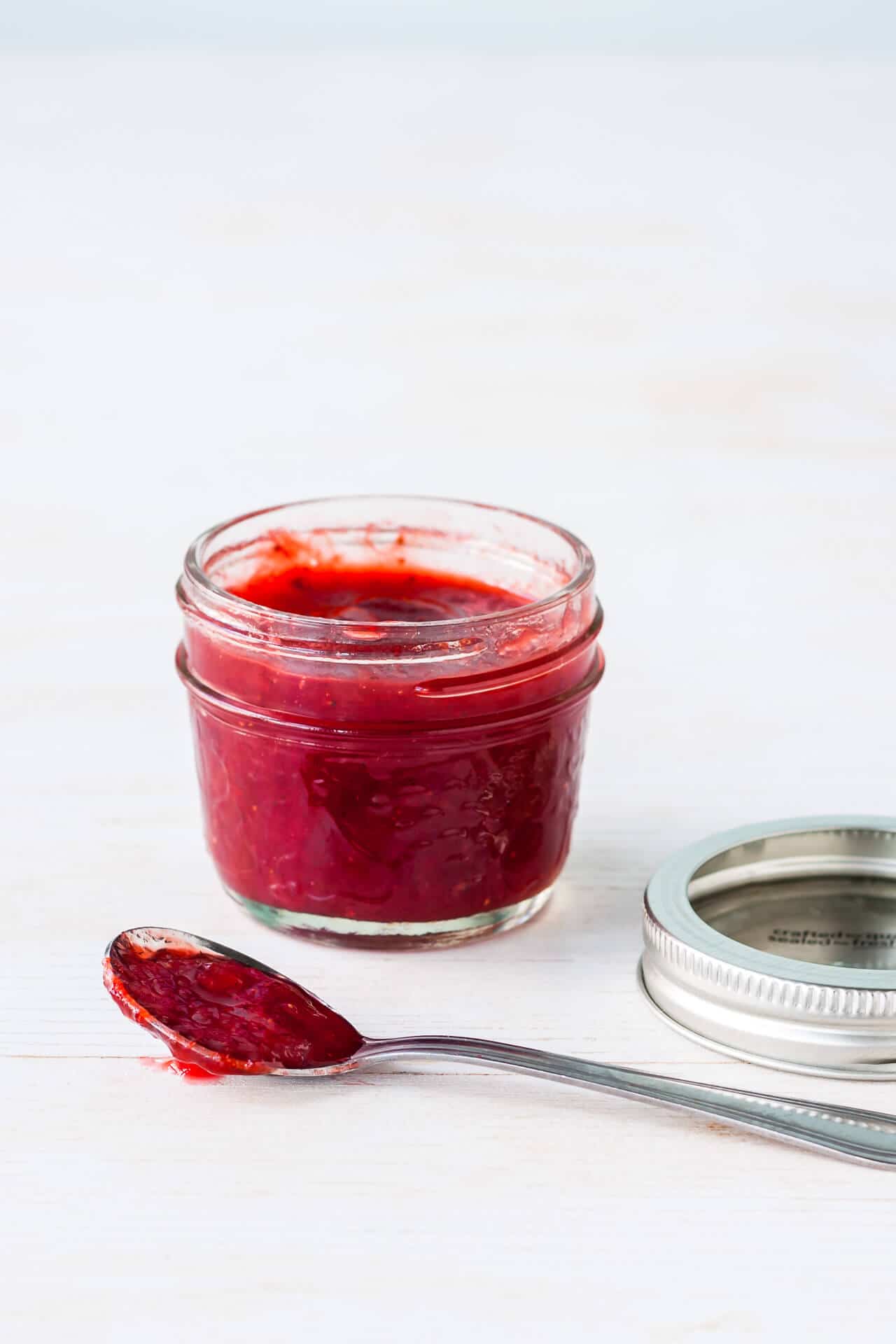 Red currant muffins
The combination of sour red currants and sweet vanilla muffins is AMAZING! Sure, blueberry muffins are great, but give these red currant muffins a try. You will love them! You can transform the recipe into a simple cake if you prefer.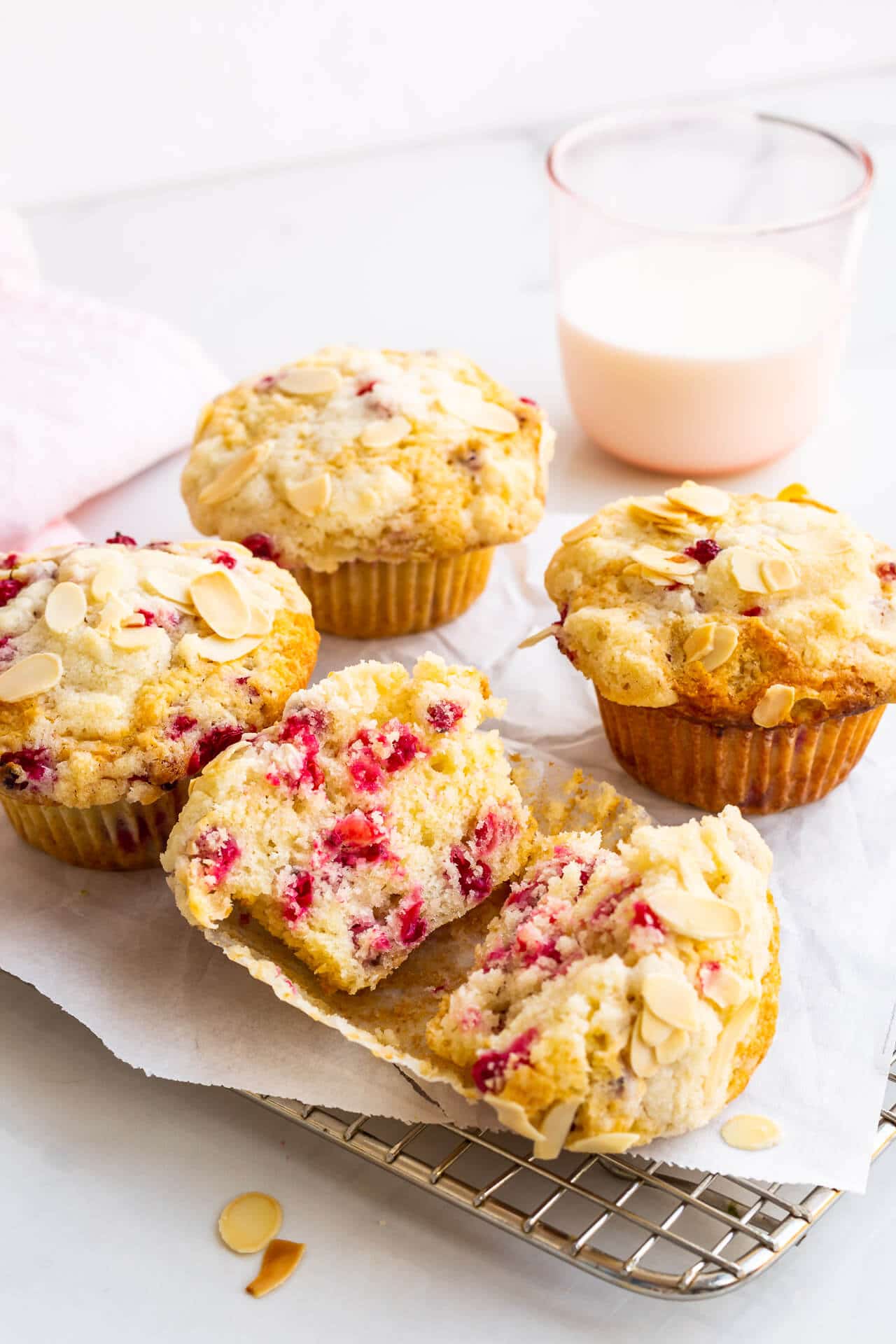 Red currant financiers
I've made these berry financiers will raspberries, blueberries, and even red currants. Each berry variation adds a little something different and the tart red currants pack the most punch to balance out the sweet almond flavour of financiers.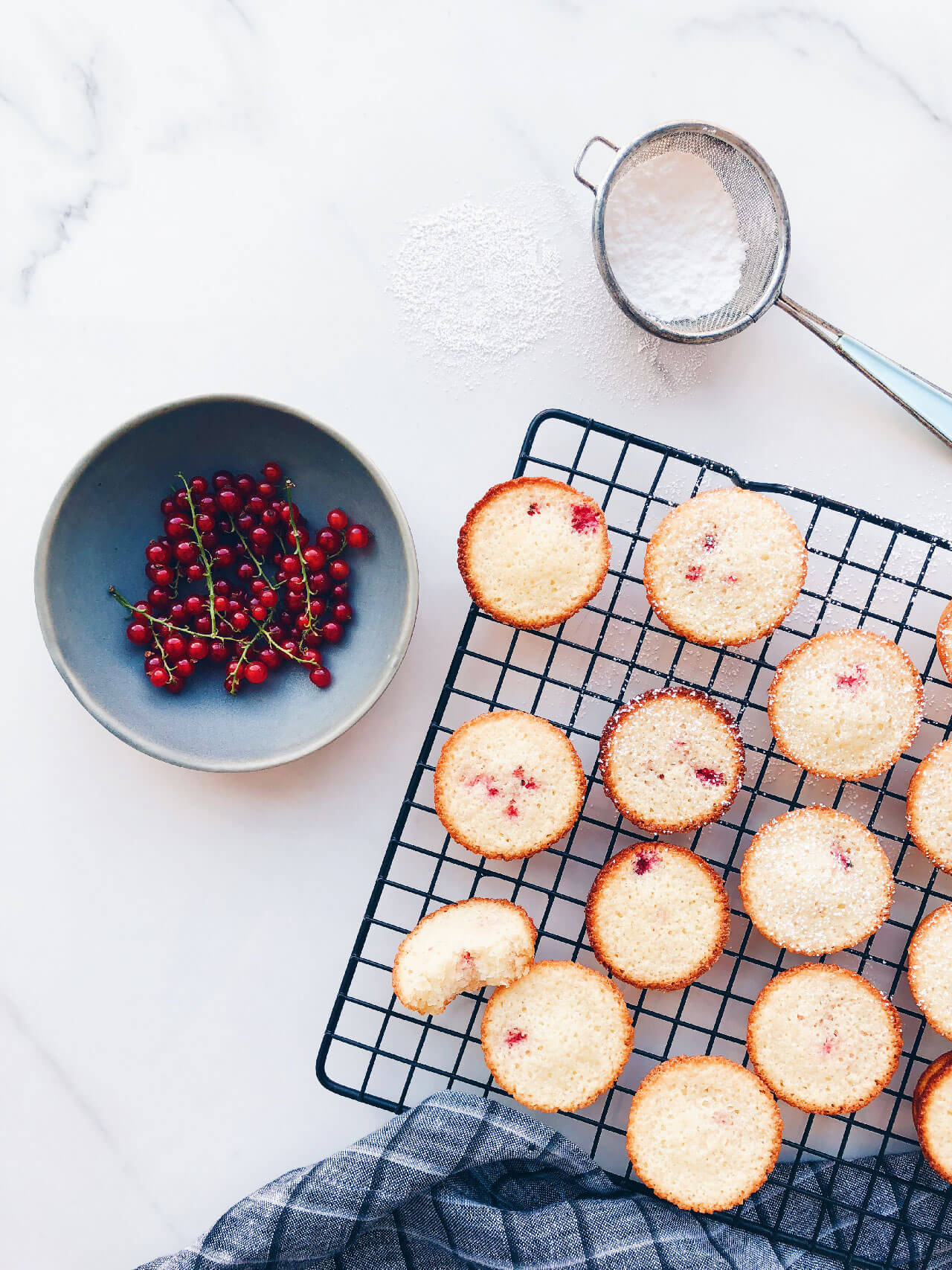 Black currant cake
Black currants have the most unique flavour of the currant family of berries. The flavour of black currant seems more complex to me because you can taste a strong vegetal herbal note that's hard to describe. When you eat red currants, you can imagine that they'd be great paired with gin and juniper berries, as they often are actually. But another classic combination is black currants with almond and so this black currant cake is the manifestation of that.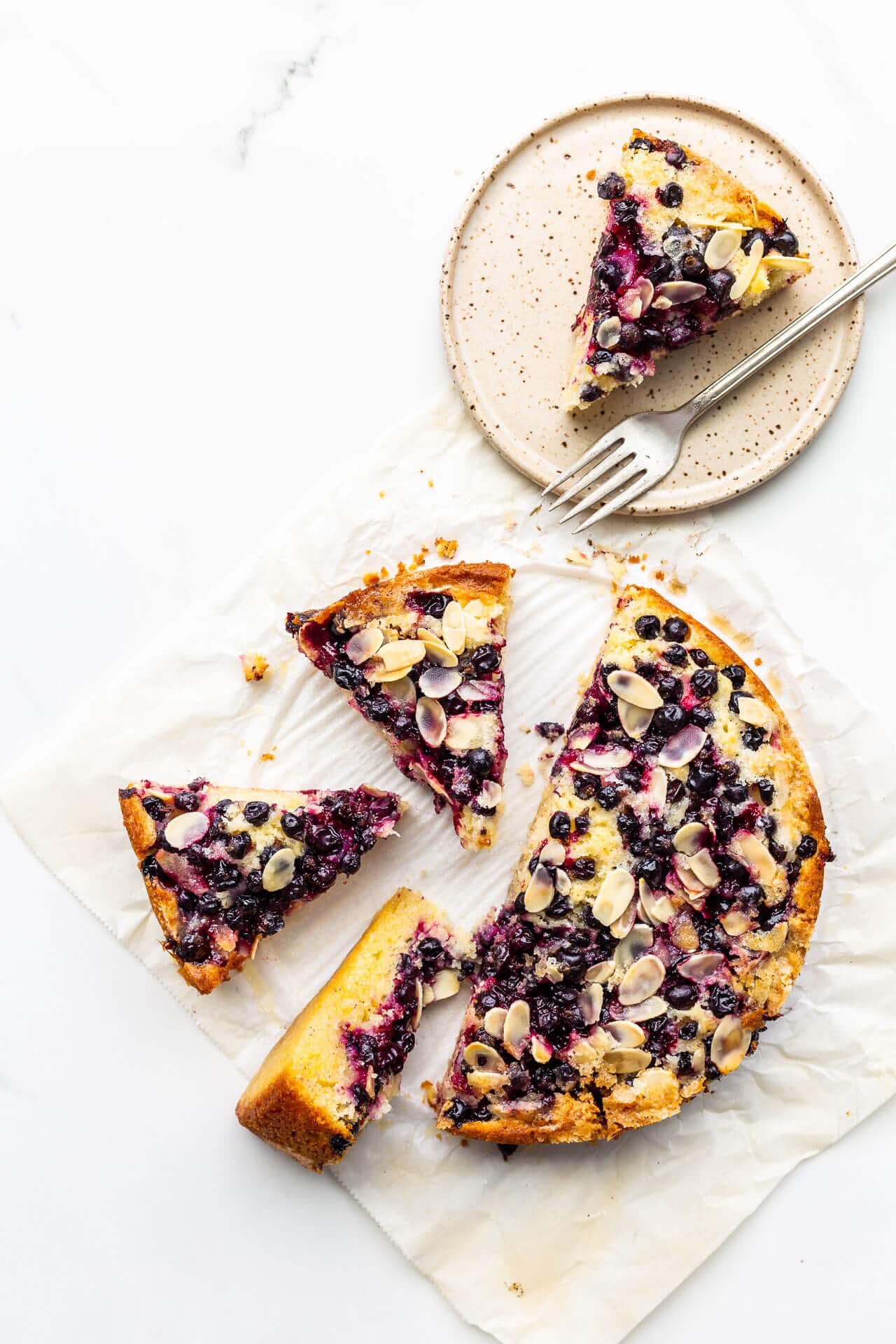 Red currants in galettes
I've mixed red currants in with other berries like in these easy raspberry galettes. The red currants add more tang to the filling so make sure you balance them with a sweeter berry or more sugar.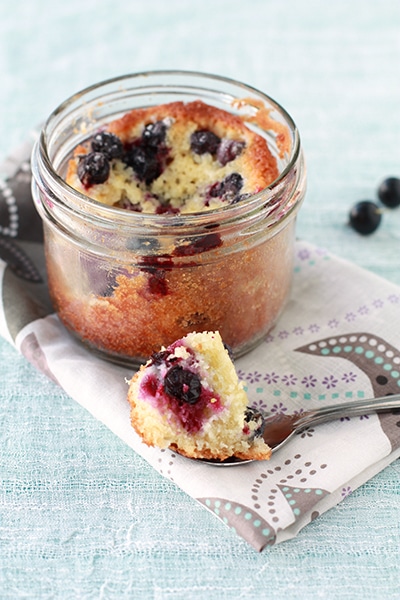 Currants as a topping for puddings
I highly recommend topping a sweet panna cotta or pots de crème with fresh currants. These jars of sweet white chocolate pots de crème would taste great paired with any fresh currants, as would this vanilla bean panna cotta.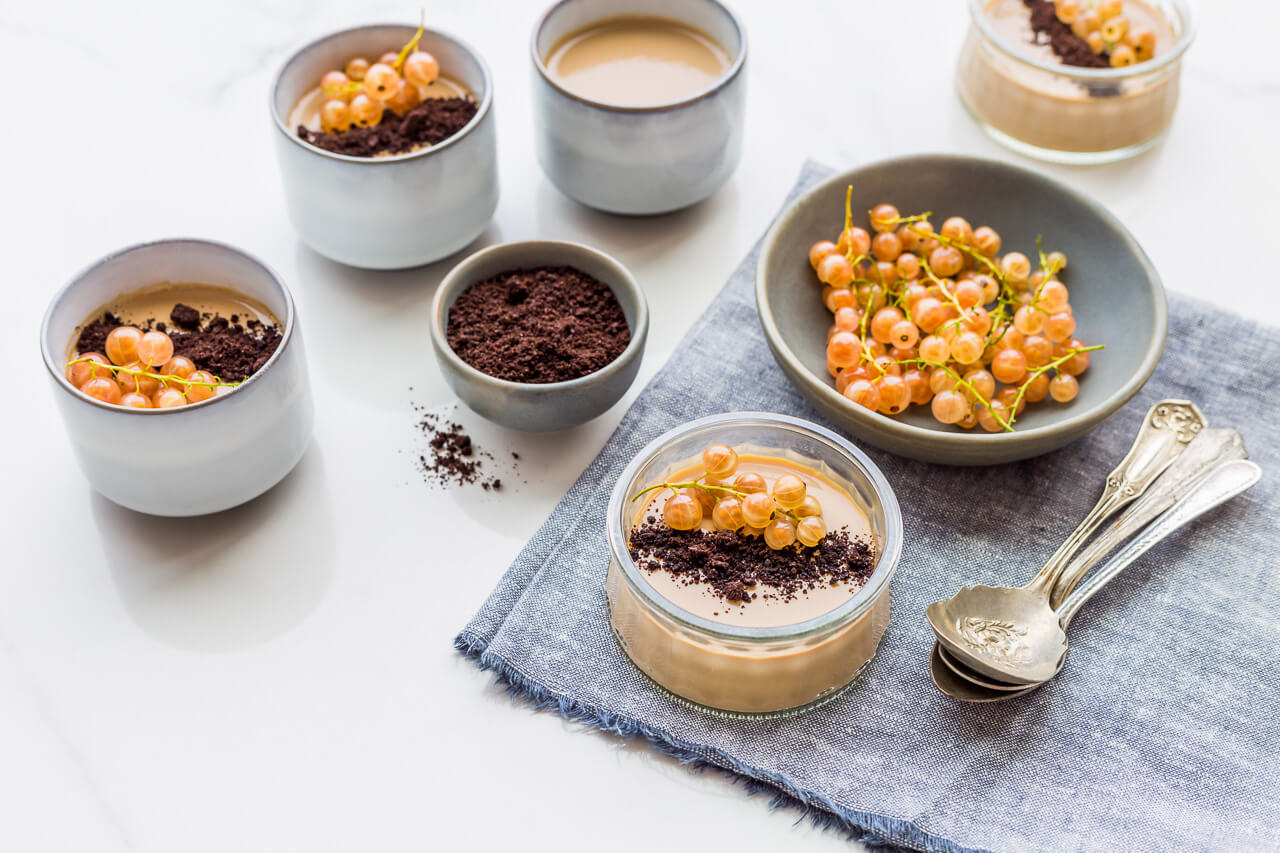 Next time you visit your local market, talk to the berry growers about fresh currants and see if you can snag a few to taste and play around with in the kitchen!