This sweet spicy jalapeño jam is great for slathering on toast, serving with grilled meats, on a burger, and even in a cream cheese sandwich! Trust me!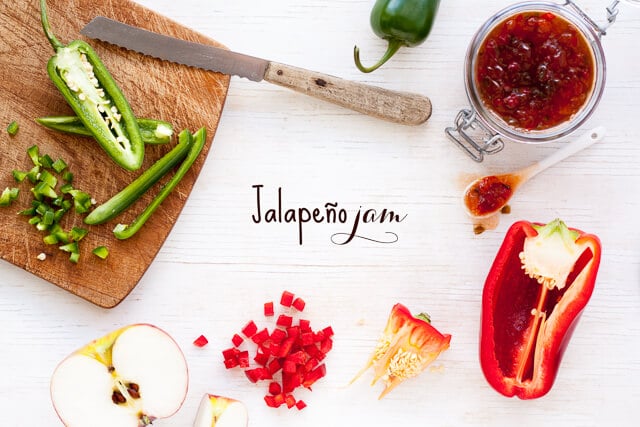 I have been waiting for Camilla Wynne's book, Preservation Society Home Preserves: 100 Modern Recipes, for years. I'm not even kidding. I think it's been about 2 years since Camilla told me the English version of her book was coming out in 2015. So, I waited, and I waited. And then I contacted the publisher, Robert Rose, last year, to make sure I could get a copy to talk about on the blog. When 2015 finally came, I contacted Robert Rose again, just to make sure I hadn't missed it. Clearly, I'm a fan.
What I love about Camilla Wynne's book on preserves is that she takes the worry out of canning, and a lot of the sugar too. Her jams and marmalades really taste like the fruit that's in them. Her preserves are fruit with just the right amount of sugar, not sugar with some fruit. There's still a lot of sugar that goes into her jams, don't get me wrong, but there is so much less in her recipes than in some of the older jam books and recipes I've come across.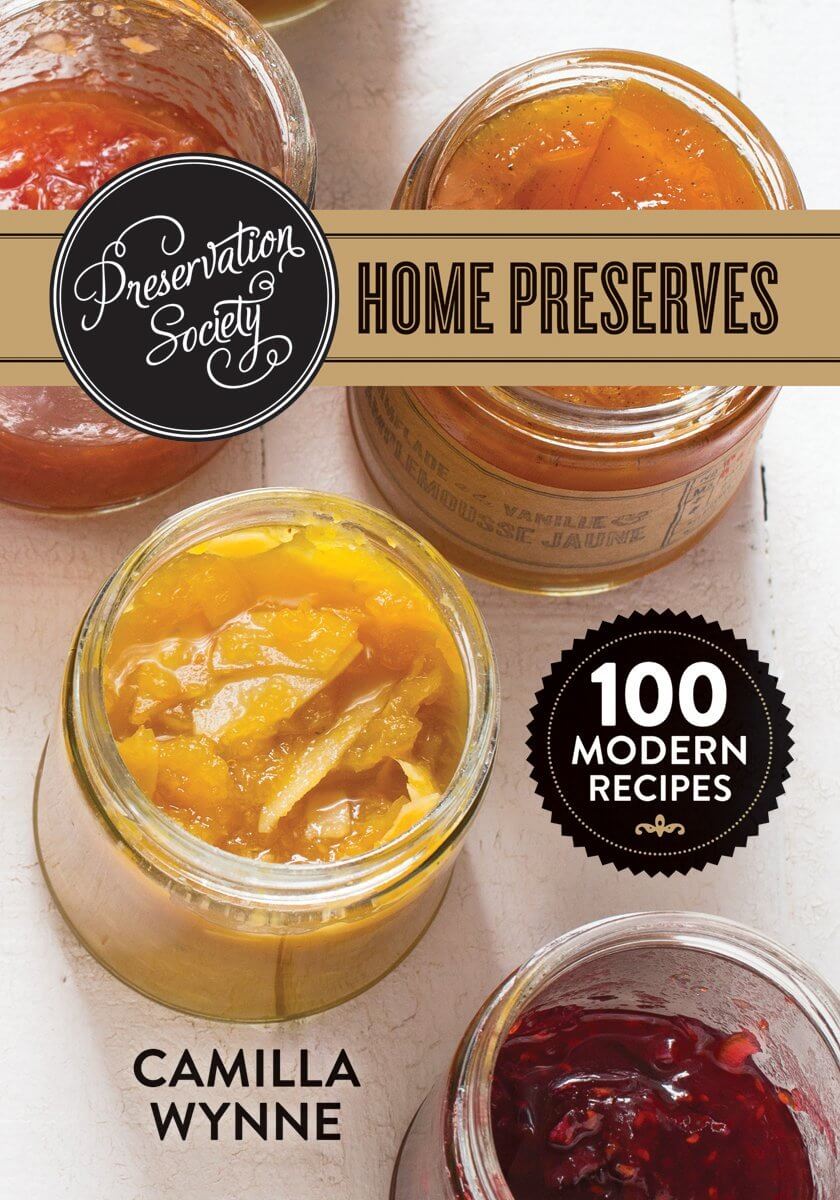 Since I already own the French version of this book (Les Conserves selon Camilla, available on Amazon Canada), published in 2013, I've had a few years to test a lot of recipes in the book and adapted others. I've tried the marmalades several times (remember when I explored how to use the setting point to ensure your jams and marmalades set properly?). Some of the jam recipes are inspired from boozy cocktails or made with the addition of fun spices. There are fruit syrups and pickle recipes too. Lots of unique, tasty treats in this book and I want to try them all! For this post, I went with something new: the jalapeño jam from the Chutneys, Relishes and Savory Jams" chapter. Basically, this book review was an excuse to make myself jalapeño jam. K?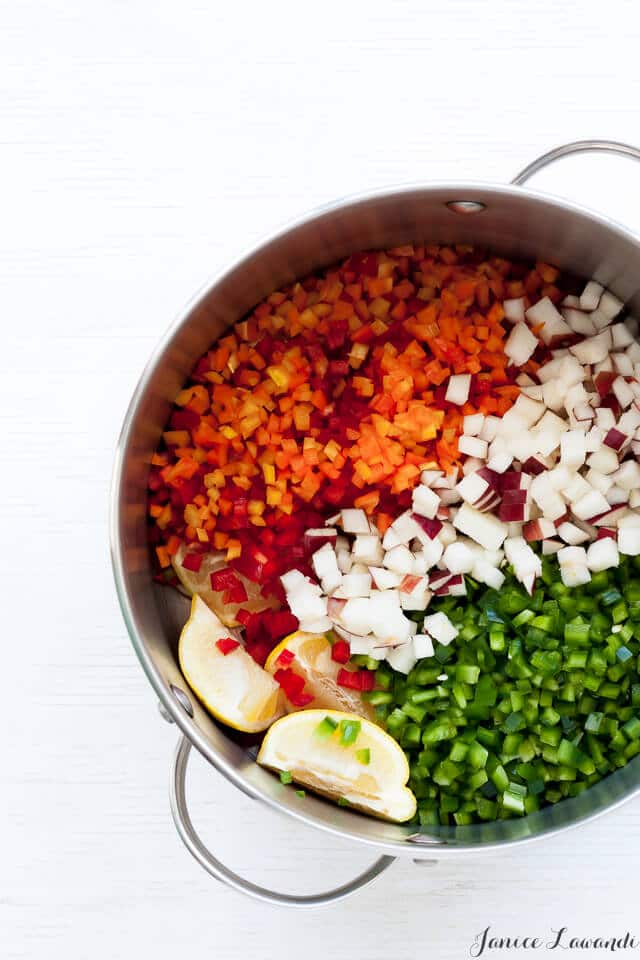 This recipe isn't hard, but it does take a lot of chopping. Camilla suggests using a food processor to make things go a little faster, but I decided to do all the prep by hand, making tiny cubes out of the apples, red peppers, and jalapeño. It took a little time and my arms got tired from all that chopping, but I think the texture is better and the chunks more even if you chop everything by hand. I ate a whole jar of this jalapeño jam on matzo (I love snacking on matzo and jam!), then I served it with steak, and even with lamb. I'd say it goes with everything. It's sweet and vinegary, and I love it. The set is loose-ish, but in a good way. I'm tired of jams that are set with too much pectin, so I loved that Camilla added in fruits that are higher in pectin (lemons and apples) to help with the set. Smart!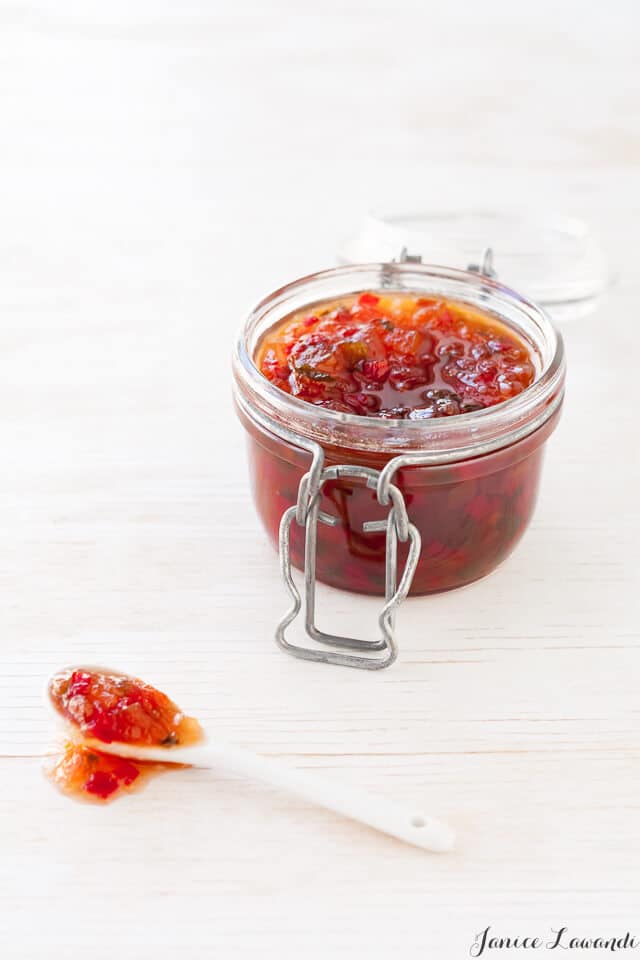 Remember that canning can be made easier with the right equipment:
A canning kit for processing jars, with jar lifter, canning rack, canning pot, magnet for picking up sterilized lids, and a tool for checking headspace (this is a kit from Ball on Amazon that is perfect for most of your canning jobs)
A wooden spoon or non-reactive spatulas are essential. Make sure if you are using a spatula that it can withstand higher temperatures as you will be stirring the boiling jam with this tool on the stove.
Mason jars (I like Ball or Bernardin jars like these on Amazon) with new rubber seals (get a stash of these on Amazon) to make sure the vacuum seal will hold over time.
A fast-reading or instant read thermometer, which you can use to monitor the temperature of the jam as it boils. This way you are sure your jam will set if you boil it up to the jam setting temperature. I own a pink Thermapen which is very fast at registering temperatures and temperature changes, but it's hand-held. The Thermoworks Dot is a probe thermometer with a cord and would be even more appropriate for making jam!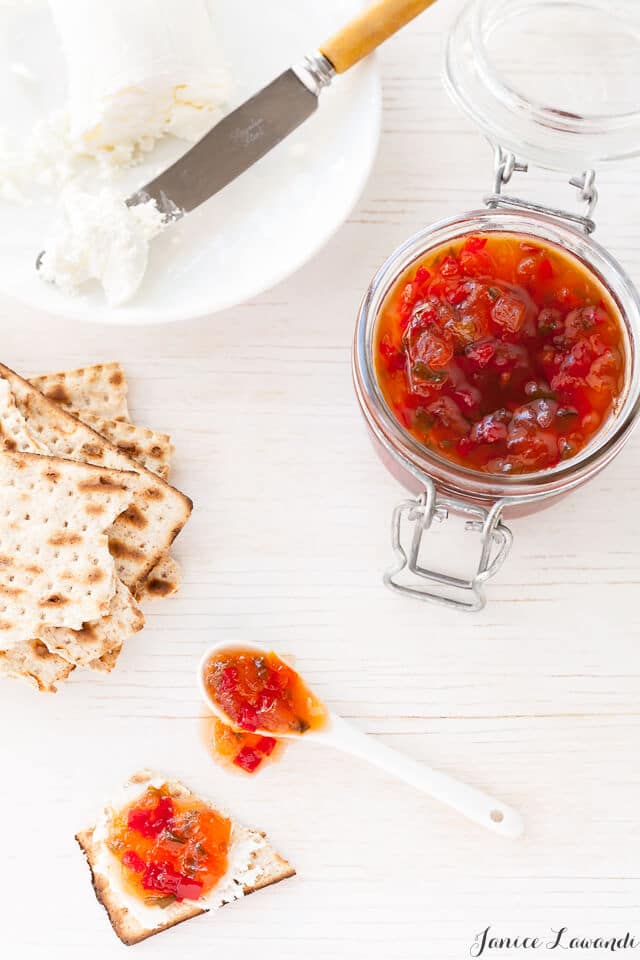 If you love making preserves, be sure to check out the spiced apple jam for late fall canning, three fruit marmalade in winter, plum jam in the summer, and rhubarb jam without pectin in spring.
Jalapeño jam
This jam is the perfect combination of spicy, sour, sweet. It tastes great on toast with cream cheese, or as an accompaniment to a bbq steak or meat.
Ingredients
2

lemons

quartered

540

grams

apples

I used Cortland, finely chopped

350

grams

red bell peppers

finely chopped

350

grams

jalapeño peppers

seeded and finely chopped

600

grams

granulated sugar

750

mL

cider vinegar

3 cups
Instructions
Prepare jars and lids.

In a large pot, combine the lemons, apples, red peppers, jalapeños, salt, sugar, and vinegar. Bring to a boil over medium–high heat. Reduce heat and simmer, stirring often and reducing the heat as necessary, until thick. Remove from heat and fish out the lemons, which will now just be soft pieces of peel; discard lemons.

Ladle jam into the hot jars to within ¼ inch of the rim. Remove any air bubbles and wipe rims. Place the lids on the jars and screw the bands on until fingertip-tight. Process in a boiling water canner for 10 minutes.
Nutrition
Robert Rose Inc. sent me the cookbook to review. Thanks for supporting the companies that allow me to create content for Kitchen Heals Soul. As always, please know that I wouldn't work with a sponsor nor recommend a product if it wasn't worth it.