This roasted rhubarb with strawberries is the perfect topping for pancakes and waffles. Make this super easy roasted rhubarb recipe today!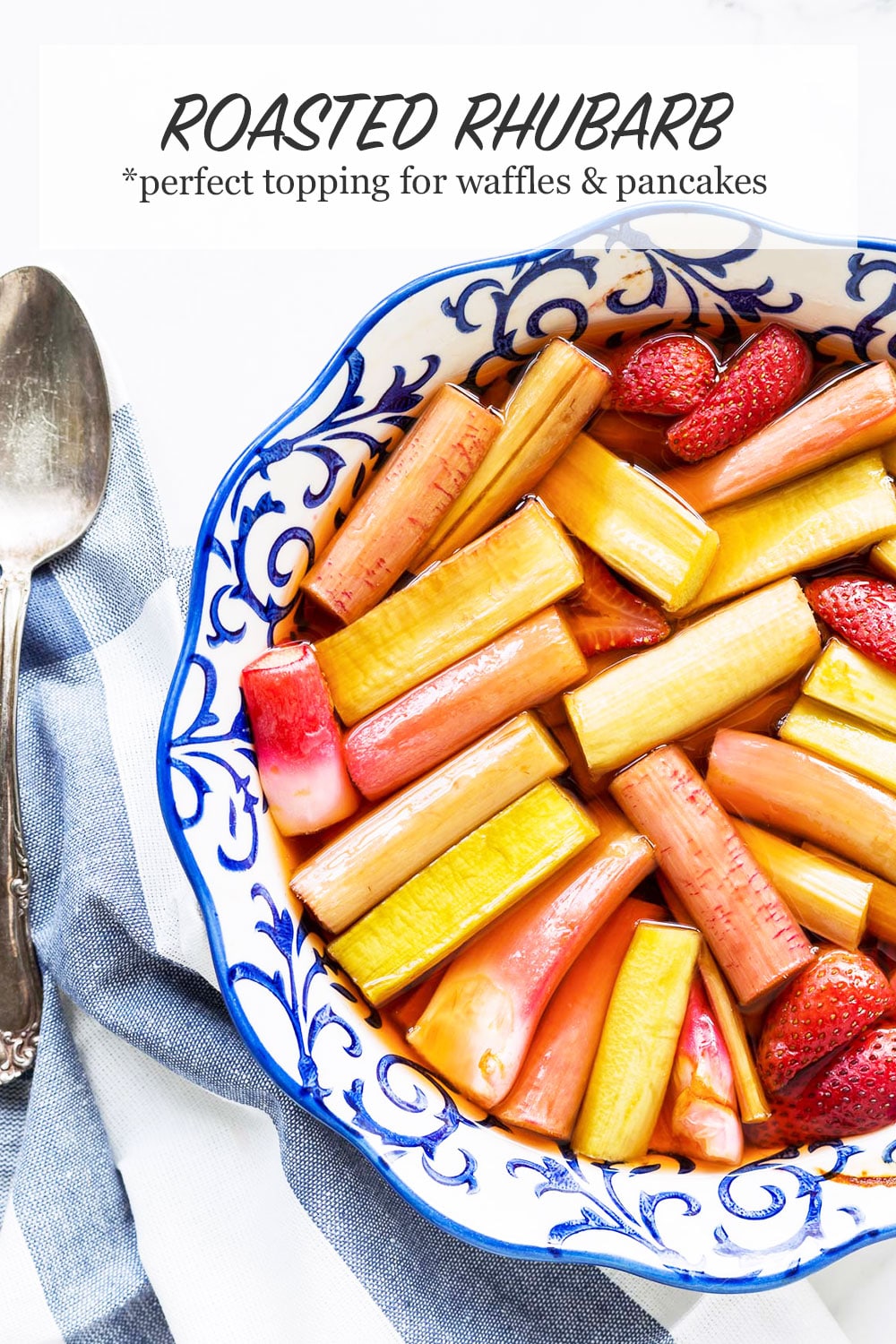 Disclosure: As an Amazon Associate, I earn from qualifying purchases.
These days, I read mostly cookbooks, specifically baking books and baking science books. I definitely should be able to find more time to read, but somehow making time for reading doesn't come as easy as it used to. I still relish lengthy metro commutes because these long rides are an opportunity for me to read, uninterrupted for a "long" period of time, usually 20 minutes tops. It's not much, but I'll take it because what else could I possibly do on a boring metro ride?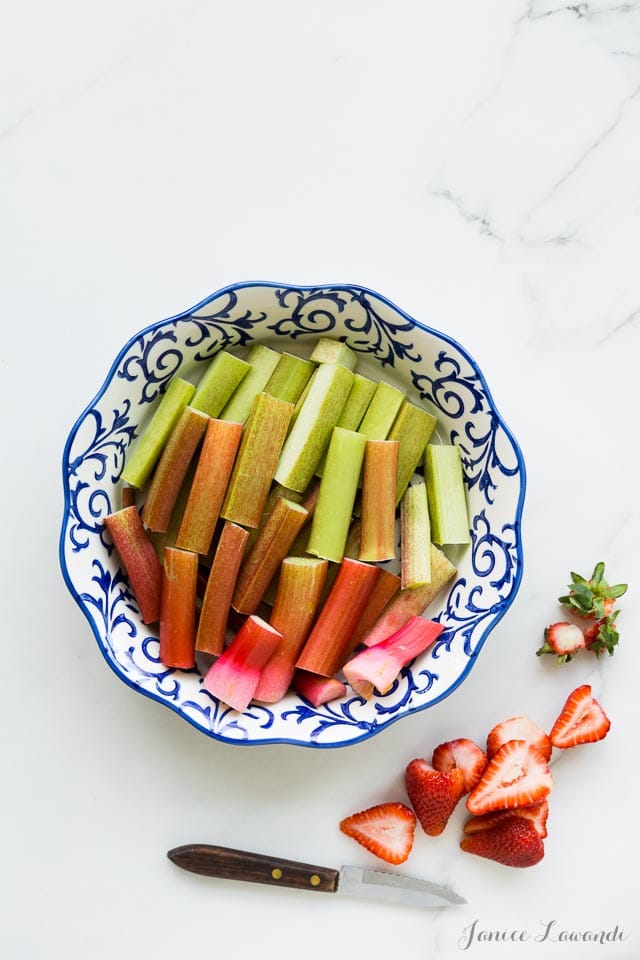 Metro rides are also "unplugged" which means I can really focus on my reading without the temptation of checking my Instagram feed or seeing if anybody's sent me an email. Sadly, I'm having trouble getting back into the habit of reading at night. Instead of flipping open a book before bed, I turn on the television so I can watch a little Netflix to unwind. It's so lazy and so easy. I am tempted to write Netflix an angry letter about it...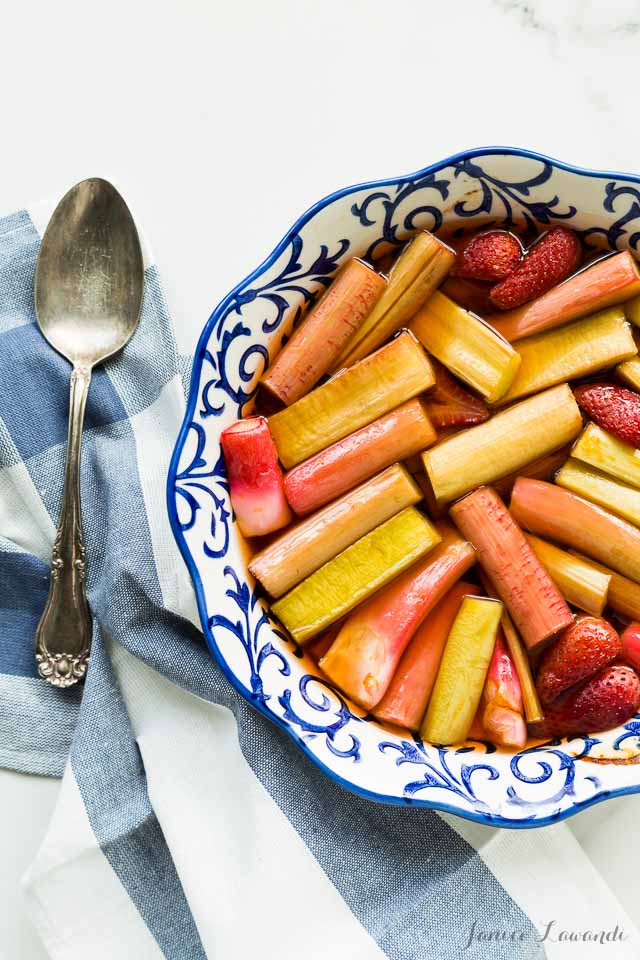 It's my own fault for thoughtlessly turning on the tv instead of curling up with a good book. Still, I feel the need to blame somebody other than me. I contemplated cancelling my Netflix subscription and throwing out my tv almost monthly. I could be one of those tv-less people. I am in awe of their ability to live without a television. It must be so liberating! Imagine all the books they must read in a year! Who am I kidding? They probably watch Netflix just as much as I do, except on the smaller laptop screen.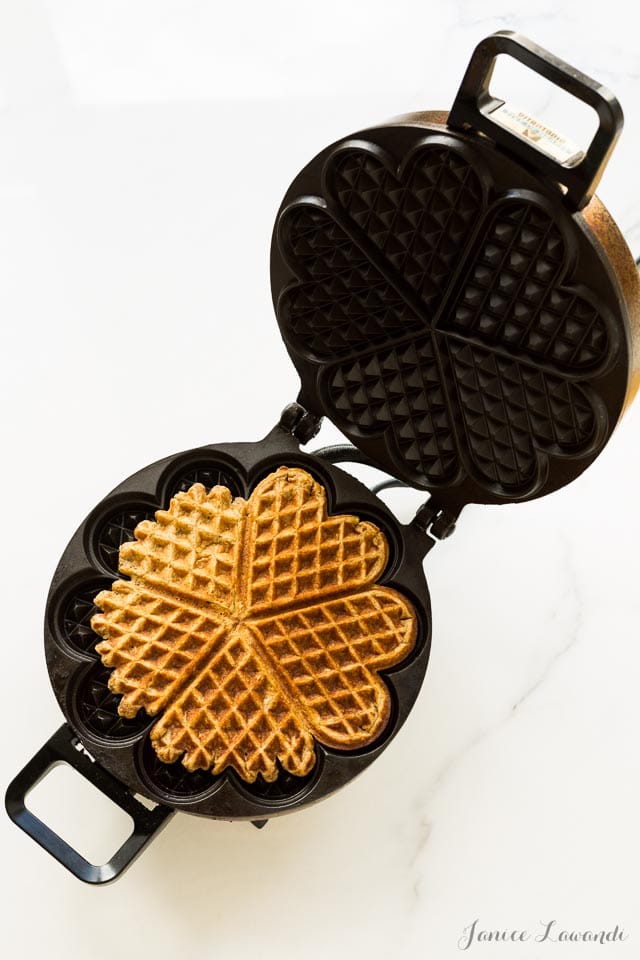 So, I dream of leisurely breakfasts of multigrain waffles with tea-roasted rhubarb while comfortably reading the newspaper or a book at the dining room table like a civilized grownup, but I'll have to settle for reality: eating waffles in the morning in front of the computer, while checking my email and mindlessly scrolling through my Facebook feed, or in the evening, while lazily watching Netflix, all the while feeling incredibly guilty because I really should be reading a good book. At least I have waffles.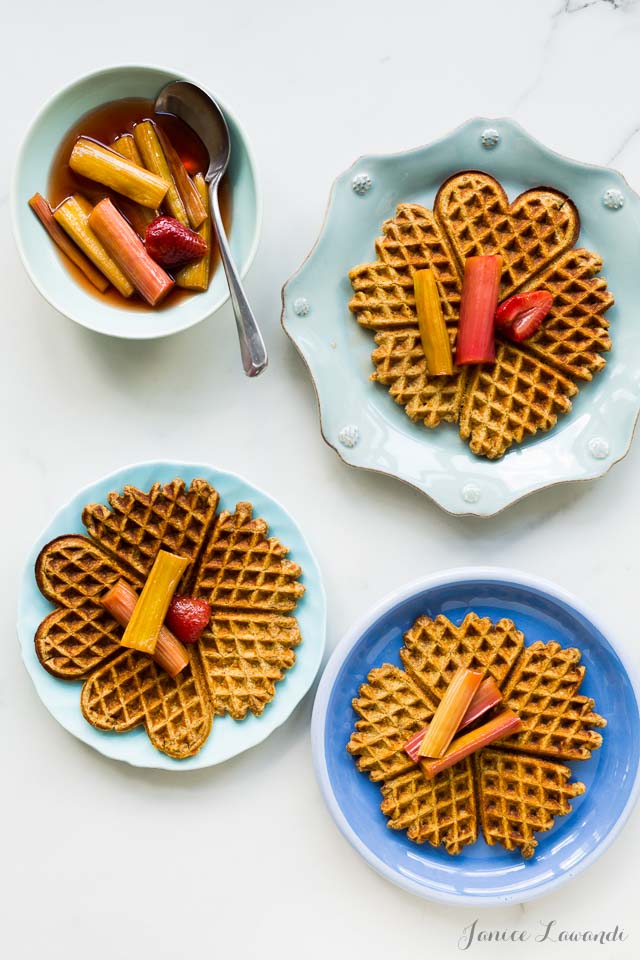 If you are a fan of rhubarb, check out my best rhubarb recipes to find more ways of cooking and baking with rhubarb! There are loads of recipes to check out, like this rhubarb cake recipe, a rhubarb jam recipe flavoured with juniper berries, mini rhubarb scones, and many more! Don't forget, roasted rhubarb makes a great filling in this rhubarb chocolate tart.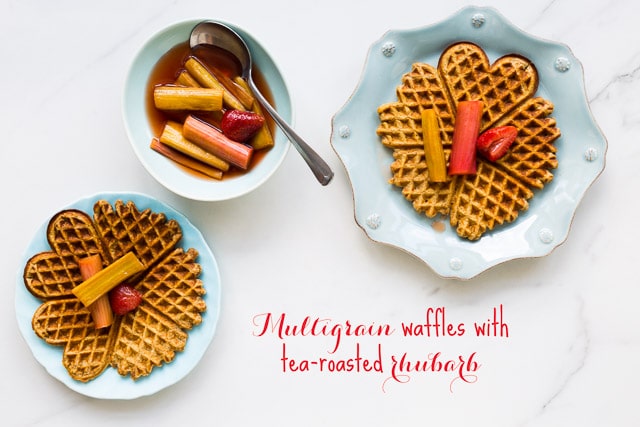 This roasted rhubarb recipe makes a great waffle and also a fruit pancake topping. You can also serve it on ice cream for dessert.
Roasted rhubarb with strawberry and tea
Did you know that you can roast rhubarb? Roasted rhubarb makes a great spring topping for pancakes and waffles (or ice cream).
Ingredients
1

cup

boiling water

,

250 mL

5

grams

loose leaf Earl Grey tea,

1 tsp

454

grams

fresh rhubarb

,

1 lb, trimmed, washed, and cut into 3 inch pieces

3

fresh strawberries

,

halved

100

grams

granulated sugar

,

½ cup
Instructions
Preheat the oven to 350ºF.

In a heatproof cup or mug, combine the boiling water with the tea leaves. Let steep for 10 minutes, then strain.

In an ovenproof dish, combine the rhubarb, strawberries, granulated sugar, and half the steeped tea.

Bake the fruit for 15 minutes, then stir and bake for an additional 15 to 20 minutes. You want the rhubarb to be firm but cooked through, and to keep it's shape.

When the fruit is cooked, you can transfer it to a serving dish and pour the fruit-infused syrup into a small saucepan with the leftover tea. Bring it to a boil and simmer to thicken it slightly, then pour back over the cooked rhubarb.
Give back
If you enjoy the free content on this website, say thank you!
Notes
Tastes great served with waffles or even over vanilla ice cream!
If serving for a brunch with the waffle recipe below, double this tea-roasted rhubarb recipe so there's plenty of rhubarb to go around.
For this recipe, I used Kusmi Earl Grey tea leaves, available on Amazon
Nutrition
Multigrain waffles
Combining lots of different flours into a batch of waffles makes really flavourful multigrain waffles that are treat year round.
Ingredients
125

grams

whole wheat pastry flour

,

1 cup

31

gram

whole wheat bread flour

,

¼ cup

31

grams

oat flour

,

¼ cup

31

grams

whole grain spelt flour

,

¼ cup

2

tablespoon

millet flour

2

tablespoon

rye flour

2

teaspoon

baking powder

¾

teaspoon

baking soda

½

teaspoon

Diamond Crystal fine kosher salt

1

teaspoon

ground cardamom

250

mL

sour cream (14% fat)

,

1 cup

250

mL

whole milk (3.25 % fat)

,

1 cup

3

large egg(s)

50

grams

muscovado sugar,

¼ cup

1

teaspoon

pure vanilla extract

58

grams

unsalted butter

,

¼ cup, melted and cooled slightly

Cooking spray or melted butter to grease the waffle iron
Instructions
In a large bowl, whisk together all the flours with the baking powder, baking soda, salt, and ground cardamom. Set aside

In a separate bowl, whisk together the sour cream, whole milk, eggs, muscavado sugar, and the vanilla.

Pour the wet ingredients over the dry, then stir to combine.

Let the batter sit for 30 minutes, then fold in the melted butter.

Preheat a waffle iron. Grease the waffle iron then cook waffles according to waffle maker instructions. The amount of batter per waffle varies according to the capacity of the waffle iron.

Keep the cooked waffles on a cookie sheet in a preheated low temperature oven until you are ready to serve.
Give back
If you enjoy the free content on this website, say thank you!
Notes
The number of waffles you make is entirely dependant on the type of waffle maker you use and the amount of batter per waffle.
These multigrain waffles are hearty and best served the day they are made.
Calories calculated for 1 waffle
Nutrition