Most recipes tell you to "preheat your oven to 350 ºF (180 ºC)" but why do we bake at 350 ºF?
The default oven setting for Bake
When I turn my oven on, I hit the "Bake" button to activate the lower element of the oven and the default setting is 350 ºF (as opposed to the "Broil" setting which activates the top element only to brown the tops of casseroles and crème brûlées).
The 350 ºF setting represents a moderate heat that is hot enough for most cookies to keep their shape, but not so hot that cakes and cookies brown too quickly. Baking at 350 ºF is the equivalent to setting your stove to medium heat. It's not too high and it's not too low.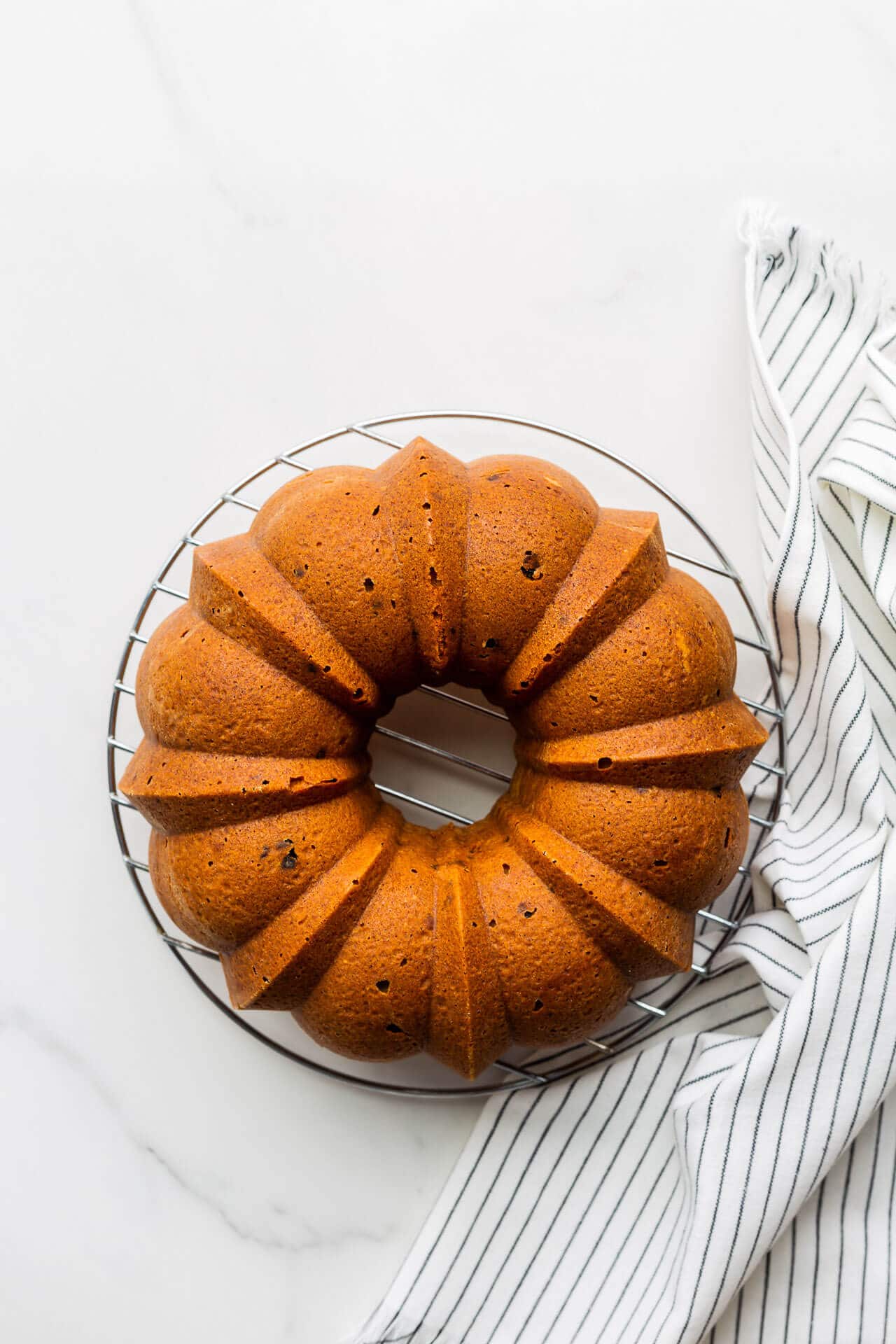 Recall what happens when we bake: we are hoping that the heat will make its way to the centre of cakes to properly bake the crumb, but for cookies, we may want the outside to bake and set before the inside so it stays a little raw in the middle. With breads, you want to promote rapid rise called "oven spring."
Convection bake versus bake
Convection baking involves forced air that is circulated with a powerful fan. The fan promotes a more even heat distribution, which helps baked goods bake and brown more evenly.
Unfortunately, the fan can be problematic for some delicate recipes because the stronger air current it creates can deflate delicate batters and egg foams. Some recipes may rise unevenly or end up lopsided because the batter is pushed to one side by the fan.
Recipes will bake faster in a convection oven set to 350 ºF versus a regular bake setting of 350 ºF. So in order to reduce browning in a convection oven, you may have to reduce the oven temperature by 25 ºF and bake in a convection oven at 325 ºF instead of 350 ºF.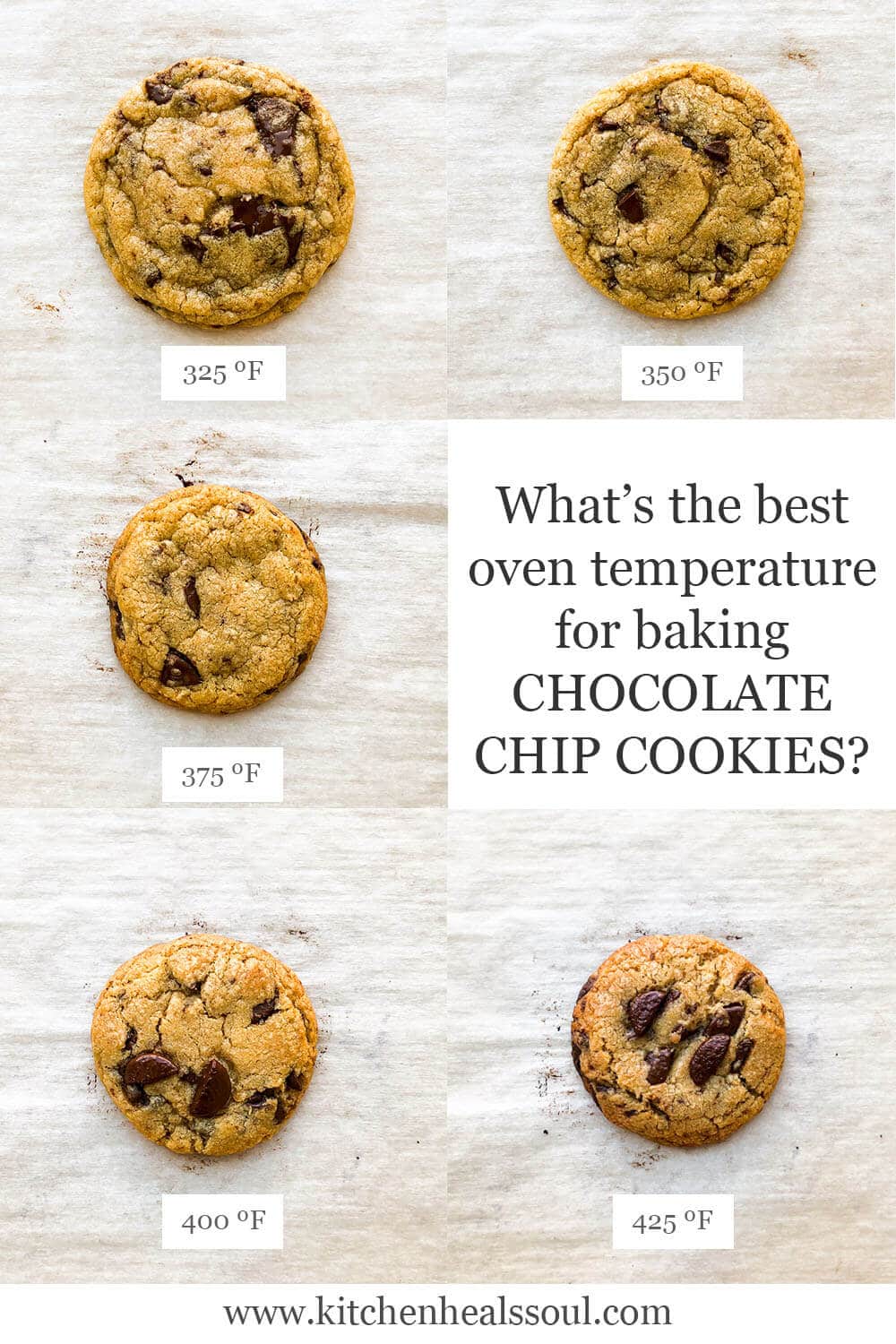 Disclosure: As an Amazon Associate, I earn from qualifying purchases.
Not all recipes bake at 350 ºF
It's true that a lot of recipes start with preheating the oven to bake at 350 ºF. The majority of recipes on this site start with that exact phrase. But actually, there are some recipes that benefit from baking at a different temperature, whether that's higher or lower:
fruitcakes and recipes with dried or candied fruit should be baked at a lower temperature because these types of cakes are often more dense and take longer to bake properly. To avoid the dried fruit burning, it's better to bake this type of cake at a lower temperature for a longer time. Fruitcakes are often baked at 300 ºF or even 325 ºF. This white fruitcake is baked at 325 ºF.
muffins should be baked at a higher temperature to produce a bigger muffin top. I did a test with these honey blueberry muffins to show a higher temperature could lead to a bigger muffin top.
chocolate chip cookies can be baked at a higher temperature to reduce the spread of cookies.
if you want thin crispy chocolate chip cookies, bake the dough at a lower setting to promote spreading before the crust sets.
breads bake at a higher temperature so that the bread pan heats up faster, which in turn speeds up the expansion of the gas bubbles and the rise of the bread before the crust sets. This no-knead cinnamon raisin bread bakes in a Dutch oven that was preheated in a hot oven set to 450 ºF.
enriched breads are baked in a moderate oven, lower than regular "crusty" European breads because these sweeter doughs burn easily.
if you want to bake flat cake layers, try baking them at a lower temperature. This is useful for a layer cake or stacked cakes. Some professional bakers bake their cake layers at 300 ºF for longer to keep them flat.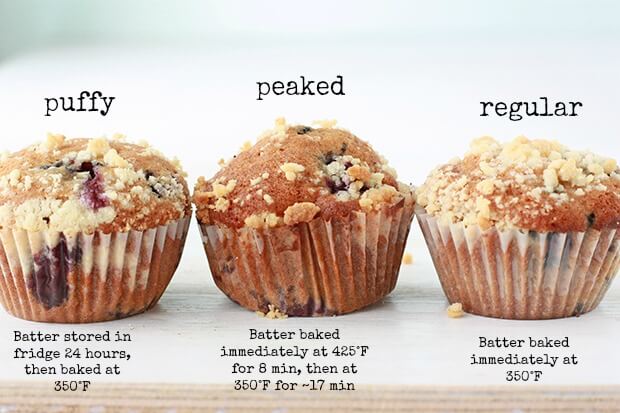 While 350 ºF is the default setting for baking on most ovens, I encourage you to explore other temperatures to see the impact of the temperature on your baked goods. Think about the result you want and use that to determine what temperature to set your oven to.