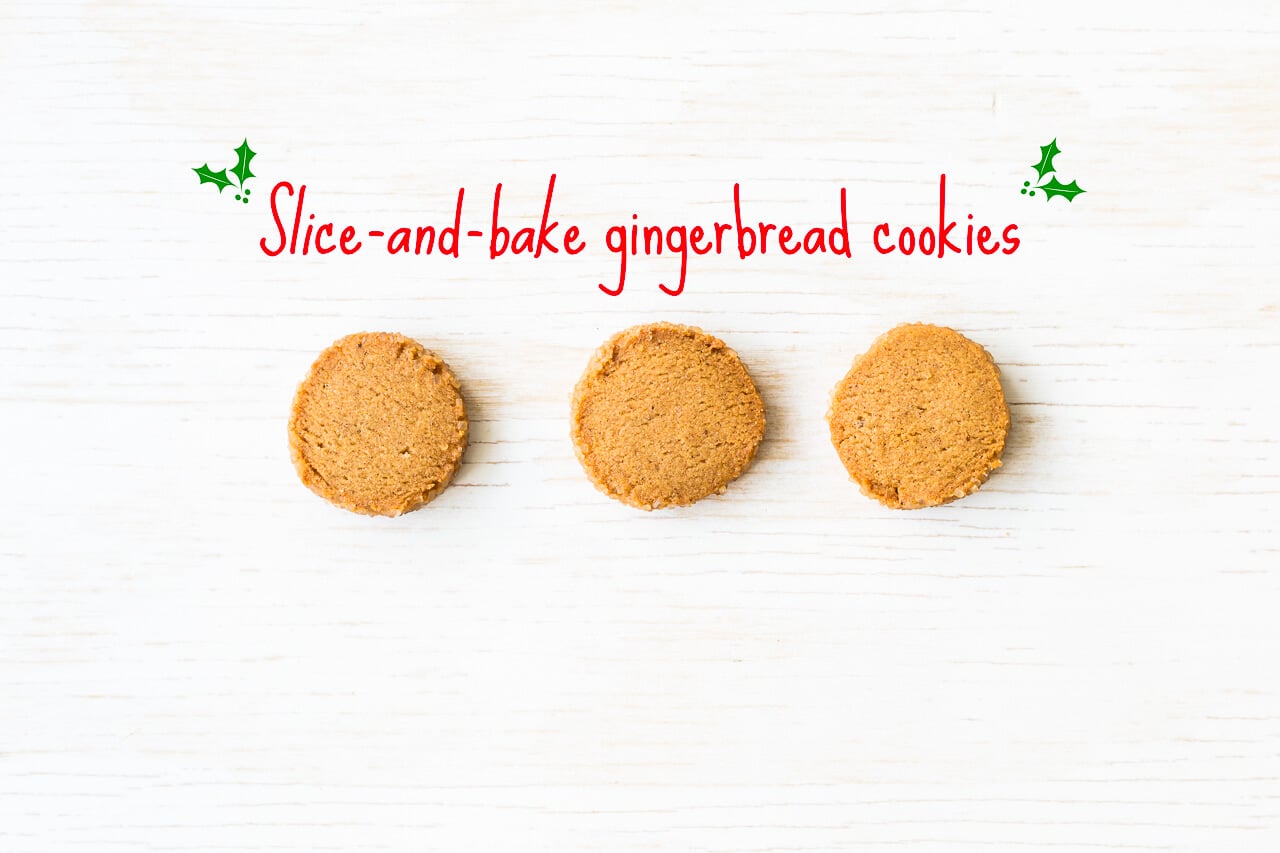 There are so many Christmas cookies that you can bake, and some are more challenging or demanding than others. A rugelach cookie is a cream cheese dough rolled with a filling, sliced, and baked. It takes a little more effort than a slice-and-bake cookie, like these fruitcake cookies. While I love to roll out cookie dough and cut out festive shapes to celebrate, I realize that not everybody feels the same way about cookie cutouts. Time is a luxury that we don't always have this time of year. Here's a recipe for gingerbread "coins", basically gingerbread cookies that are slice-and-bake. This way, you can make the dough ahead and slice and bake later. These slice-and-bake gingerbread cookies have a really festive flavour from the fancy molasses, cinnamon, ginger, nutmeg, and cloves. Rolling the logs of cookie dough in turbinado sugar gives a lovely crunch to the edges of each cookie.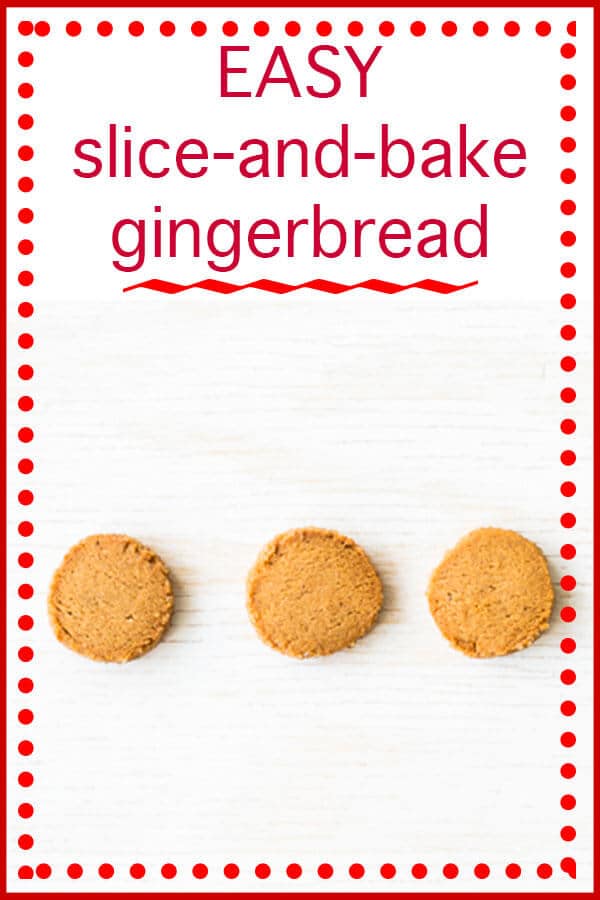 If you still prefer to roll and cut out gingerbread people, great! Here's my fave recipe for classic gingerbread cookie cutouts and also a matcha ginger cookie variation. Simple sugar cookies are also always a hit, whether you feel like decorating or not, and feel free to spice up your sugar cookies too!
Gingerbread cookies (slice and bake)
These slice-and-bake gingerbread cookies are easier to make and you can make the dough ahead of time, then slice and bake when you are ready for cookies!
Instructions
Whisk together the flour, salt, and spices. Set aside.

In the bowl of an electric mixer fitted with the paddle attachment, cream together the butter and the sugars until light and fluffy. Mix in the molasses, the egg, and the vanilla, and beat everything together for 2 minutes, scraping down the sides of the bowl as needed.

Add the dry ingredients to the mixer bowl, mixing on low until everything is evenly combined and you have a soft dough.

Divide the dough into three and roll each dough into a log of about 8-inches long. Wrap each log in plastic wrap and chill overnight.

Preheat the oven to 375ºF and line a couple of baking sheets with parchment paper.

Just before baking, remove one log of dough from the fridge, unwrap it and roll log into a shallow plate of turbinado to coat sides.

Slice cookies fairly thin (¼ inch) and place them on the prepared baking sheets. Chill in freezer for 15 minutes.

Bake until the edges begin to brown a little, about 13 minutes. Repeat with remaining logs of dough.
Notes
Calories calculated per cookie
Nutrition
Adapted from Bon Appétit's "Speculoos buttons" recipe.