"When life gives you lemons, make lemonade!" Here's everything you need to know about what to bake with lemons and how to incorporate lemons in your baking.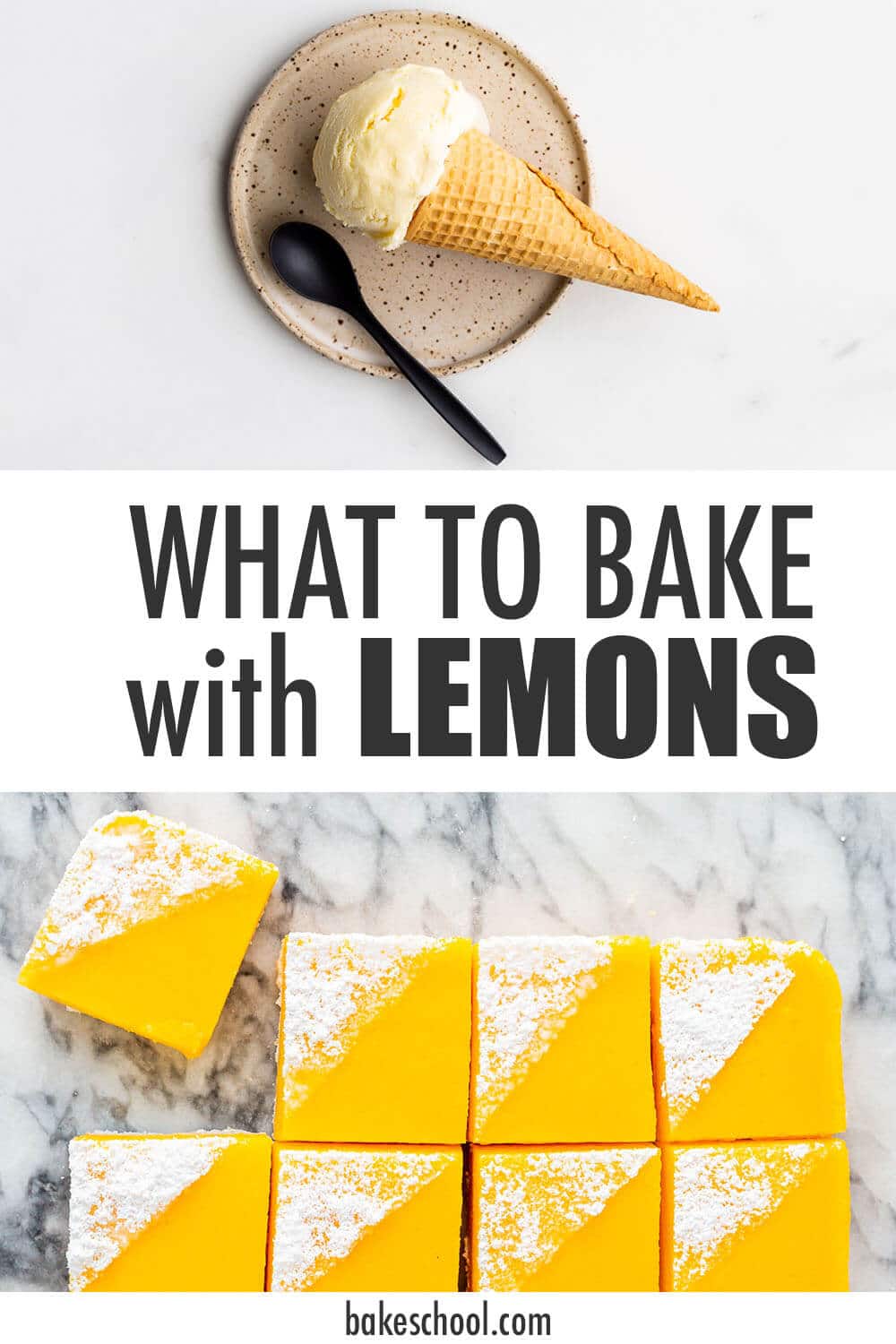 Disclosure: As an Amazon Associate, I earn from qualifying purchases.
Jump to:
Some facts about lemons
the pH of lemon juice is around 2, which means it is very acidic. For reference, apple juice has a pH around 3.5 or 4, so moderately acidic, and milk has a pH around 6.5, so close to neutral. You need to keep the pH in mind when baking, especially when working with chemical leaveners or if you plan to make baking substitutions that include lemon juice.
1 lemon yields roughly 60 mL or ¼ cup of lemon juice.
1 lemon yields 15 mL or 1 tablespoon of lemon zest.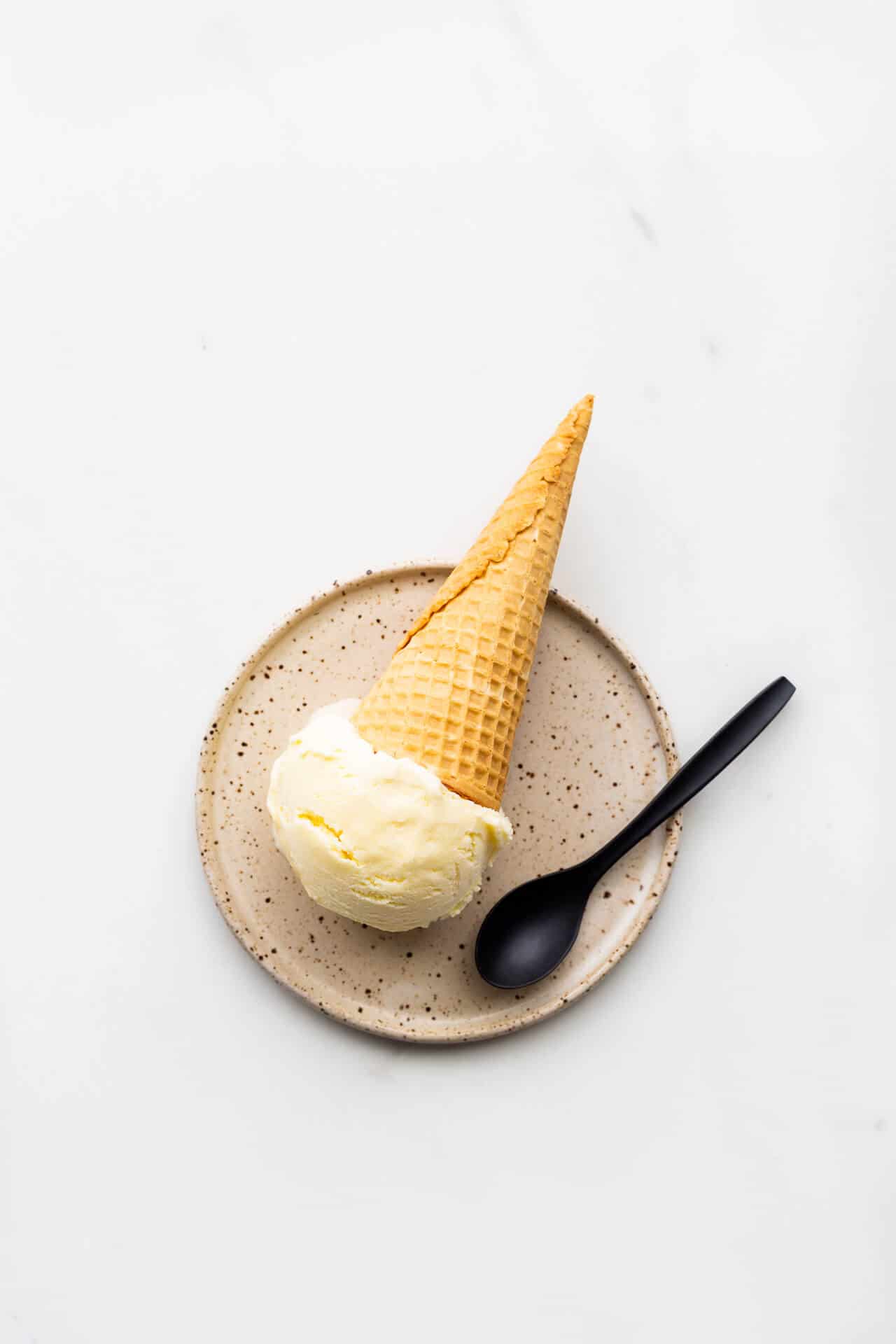 Pro tips for baking with lemons
Remember when you are baking with lemons, make sure to:
wash and scrub well the skin of the lemon fruit so that you can zest it and add the lemon zest to your cakes and cookies.
zest lemons and other citrus, grating only the outer layer of peel (the coloured, waxy skin), and leave behind the pith (the white spongy part between the skin and the citrus fruit).
always zest the lemon before juicing it because if you try to do it the other way around, you will probably end up grating your fingertips. Trust me!
strain lemon juice and any citrus juice before using to remove pulp and pits so that you are only adding the juice without that extra fibre.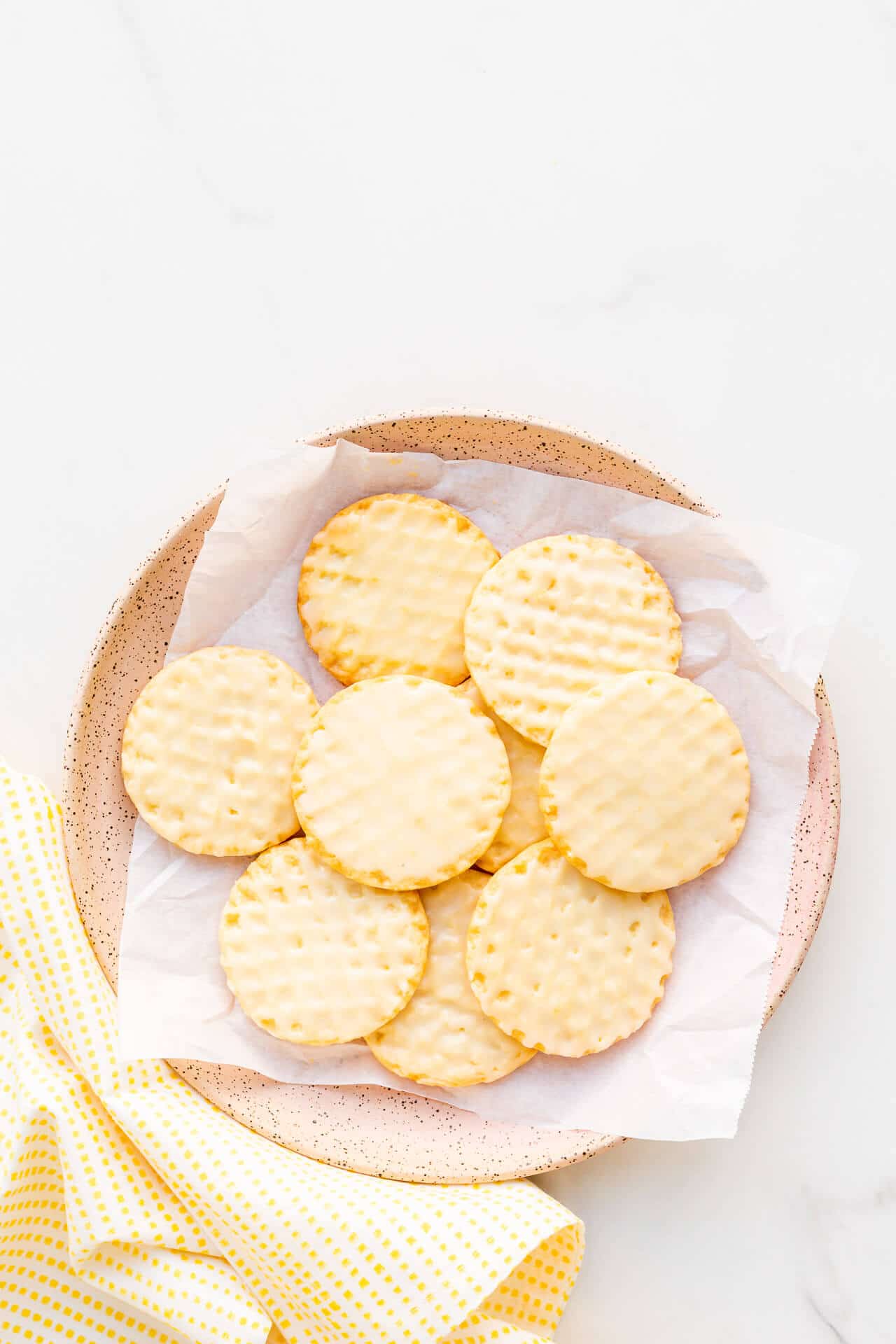 Infusing baked goods with lemon flavour
Adding lemon juice to a gluten-free lemon cake or fruit muffins doesn't add a lot of lemon flavour. It's not concentrated enough and there are too many ingredients in batters, including sugar and flour, that inevitably overpower that tart lemon flavour.
The best options to boost the lemon flavour in baked goods include:
lemon extract, an alcohol-based extract (made in a similar process to vanilla extract)
lemon oil, an oil extracted directly from lemons (lemon oil is actually a by-product that is recovered when lemons are squeezed for their juice)
lemon bakery emulsion, a water-based emulsion of lemon oil and water
lemon zest, from the outermost layer of the skin of a lemon containing the natural oils of the fruit, excluding the white pith, which is bitter.
Though they bring the bitter lemon and floral notes, these ingredients don't bring that mouth-puckering acidity we all expect from lemons.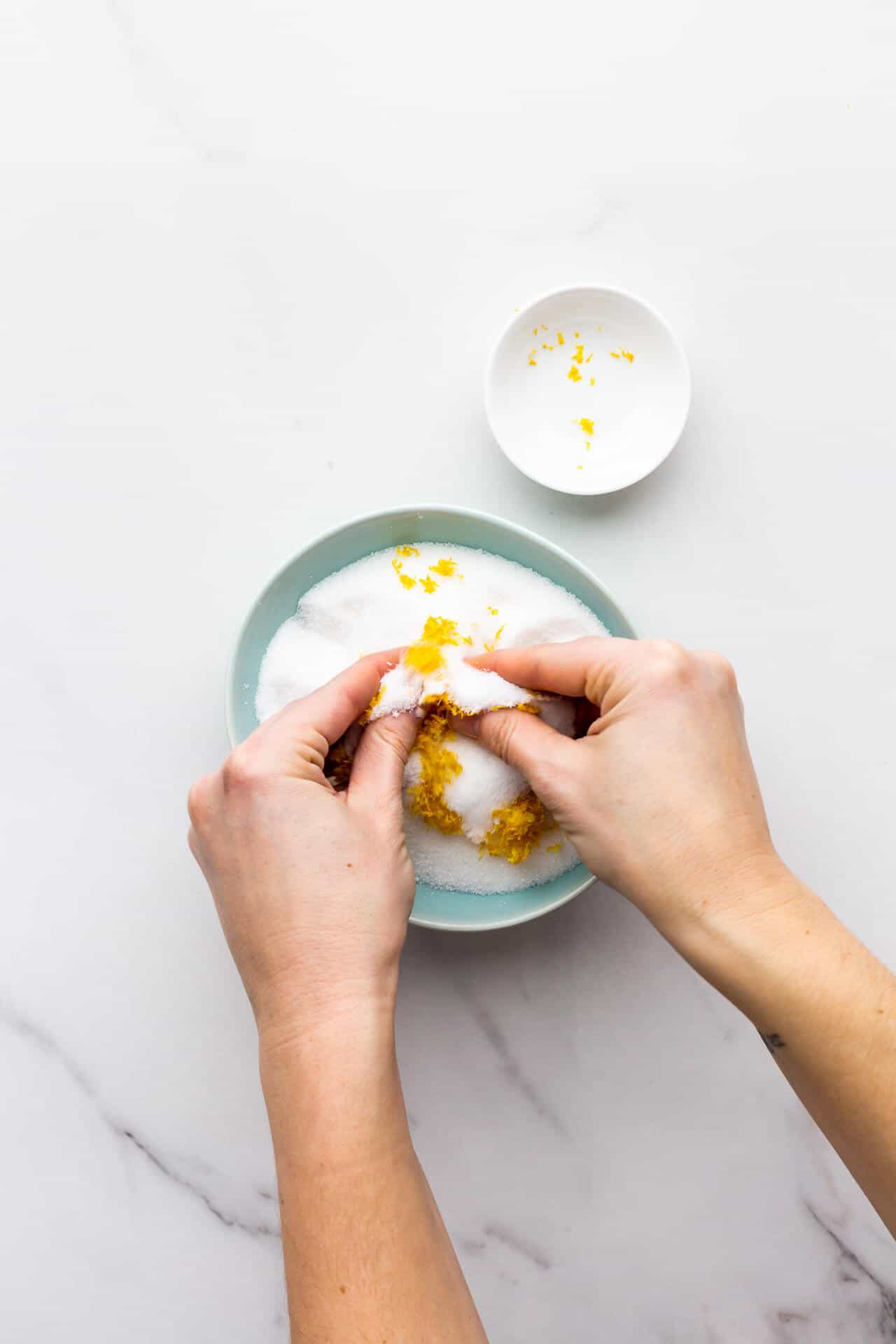 Lemon sugar
My favourite option for making lemon-flavoured baked goods is with the zest, adding it to cake and muffin batters. In fact, whenever I want to infuse baked goods with lemon flavour, I always opt to use lemon zest in the batter. I think it works just as well as extracts or oils, and lemons are readily available year-round at most grocery stores.
Instead of just tossing the zest in with the other ingredients, I highly recommend you rub it into the granulated sugar in the recipe for several minutes to make lemon sugar. The sugar crystals damage the surface of the zest, liberating the flavourful oils contained within, and infusing the sugar. This leads to a little more flavour.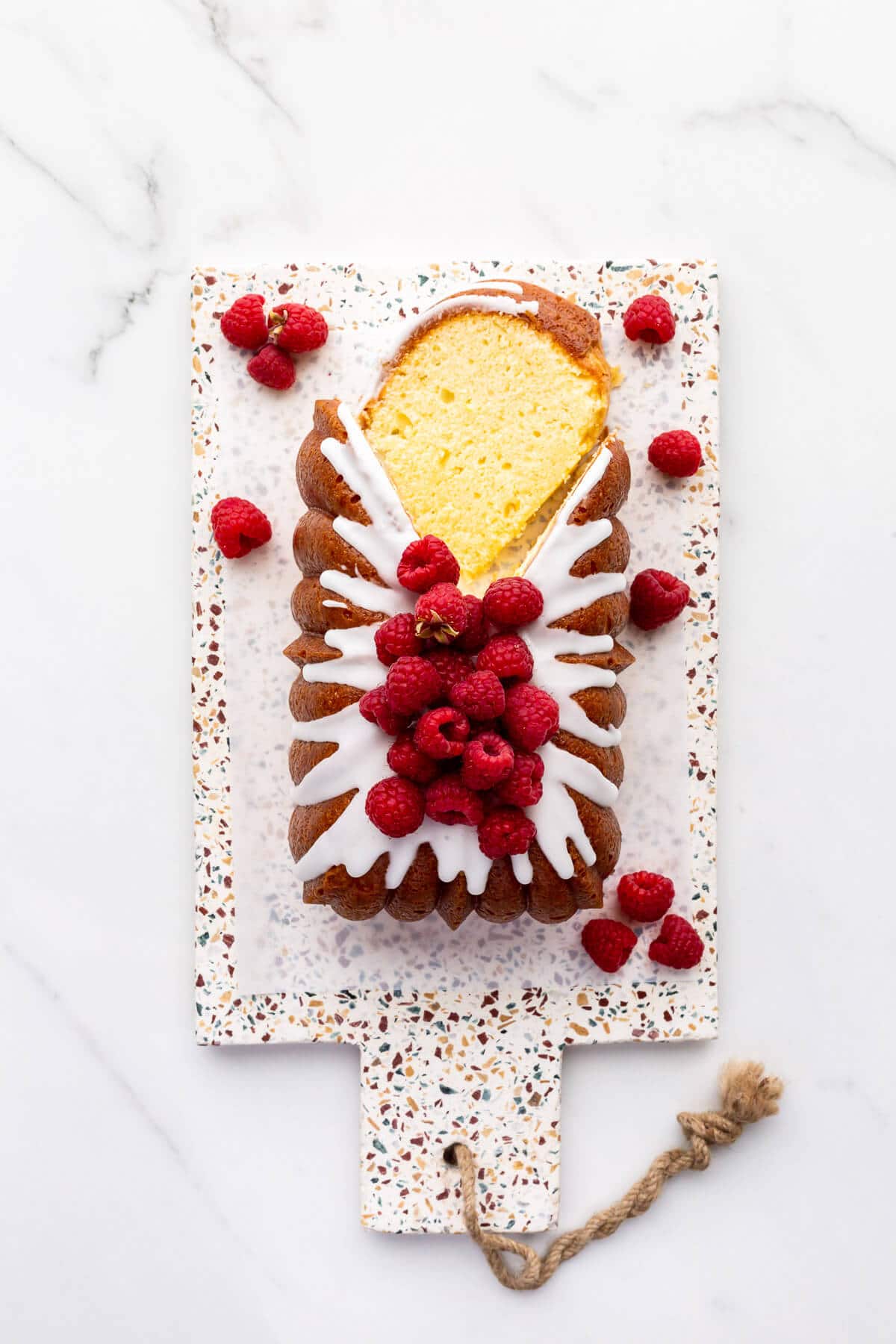 Recipes to bake with lemons
Here are some examples of recipes you can bake with lemons: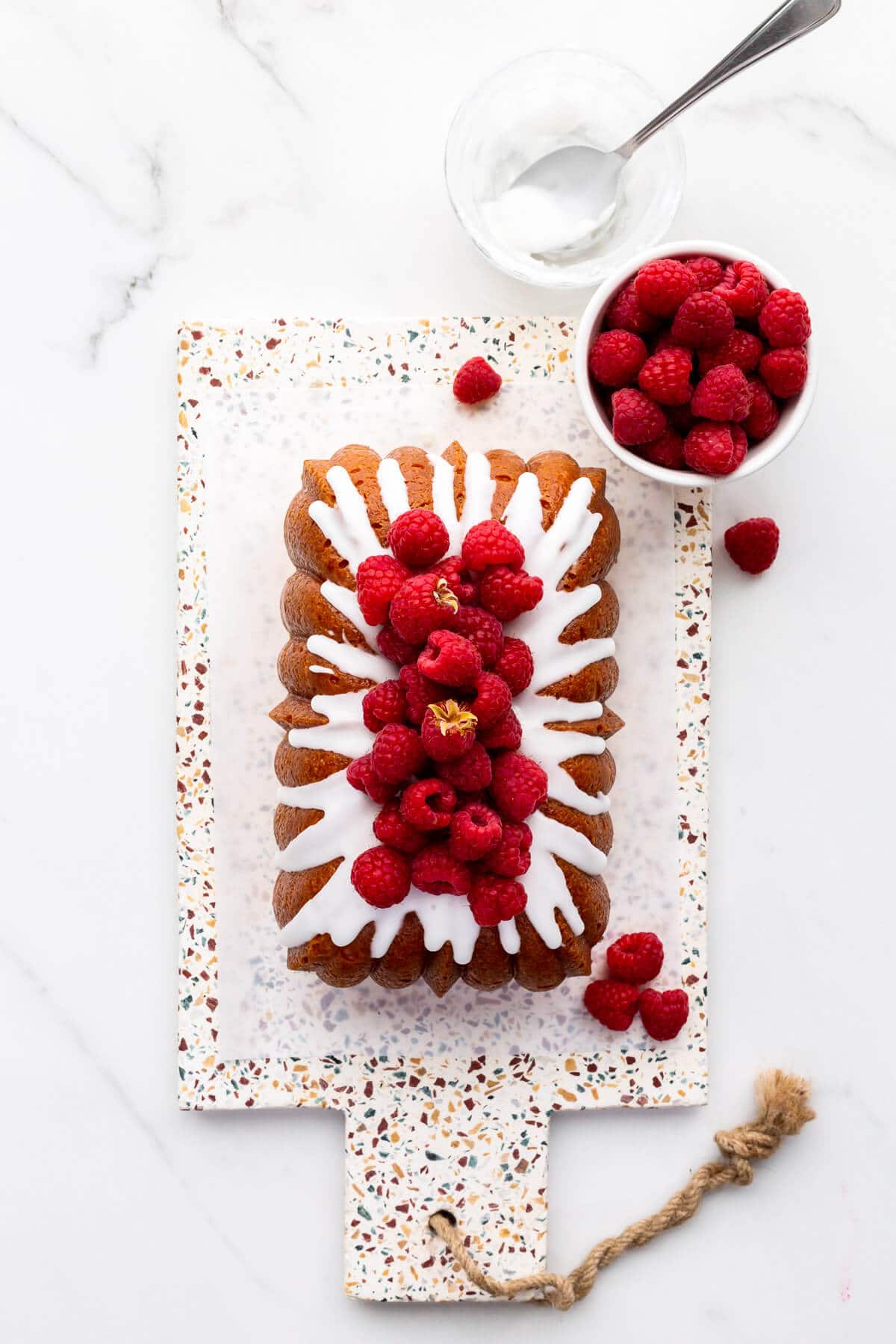 Books about baking with lemons
If you want to learn more about cooking and baking with lemons, start with the book Simply Citrus by Marie Asselin, which I highly recommend: